Obi-Wan Kenobi series: Disney Plus release date, trailer, and more
News
Contributions from
published
Say "hello there" to Obi-Wan Kenobi on May 27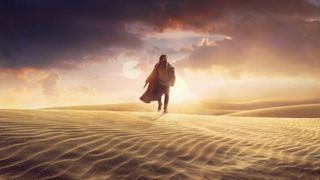 (Image credit: Disney)
Obi-Wan Kenobi: key info
- Launching on Disney Plus on May 27
- Set 10 years after Star Wars Episode III: Revenge of the Sith
- Ewan McGregor and Hayden Christensen are back as Obi-Wan and Darth Vader
- Directed by The Mandalorian's Deborah Chow
- New trailer teases more about the show's plot
- Fan favorite Jedi unlikely to show up
- Kumail Nanjiani's secret character revealed
- Loki composer co-wrote score with John Williams
Rejoice, Star Wars fans, for Obi-Wan Kenobi is releasing on Disney Plus tomorrow (that's Friday, May 27). The legendary Jedi Master is finally getting his own standalone project, with the six-part miniseries set to bridge the gap between Episodes III and IV.
As the link between the universally adored original Star Wars film trilogy and the oft-maligned prequels, Obi-Wan's Disney Plus series has a tough job on its hands over how it reconciles those early 2000s movies in the eyes of many while simultaneously bringing them up to the standard of Episodes IV, V, and VI. For showrunner Deborah Chow and the show's main cast, it was certainly a difficult prospect. To find out how they went about doing so, you'll want to read our exclusive in-depth chat with Chow, Ewan McGregor, Hayden Christensen, and Moses Ingram.
But that's not all we're bringing you in time for Obi-Wan Kenobi's release on Disney Plus. We've also produced handy guides on how to watch the TV series wherever you're based in the world, what you need to read and watch to prepare yourself for the show, and a list of six things we want to see Obi-Wan's solo series cover. Once you're done with that, you'll want to read Chow's thoughts on a possible second season, too. So there's plenty for you to catch up with, young padawan.
After you're immersed yourself in our extensive coverage, you may want to check out everything worth knowing about Obi-Wan Kenobi before he says "hello there" on Disney's streaming service. Below, you'll find every piece of worthwhile information about the miniseries, including its trailers, plot details, all-star cast, and much more.
Before we dive into the good stuff, though, be aware that full spoilers for Star Wars Episodes I to IV, plus potential spoilers for Obi-Wan's TV show, follow. There's nothing too spoiler-y on the latter in the sections below, but just be aware that some speculation on character reveals might pop up in the cast and plot sections. Skip these if you're avoiding all spoilers before you watch Obi-Wan Kenobi don his classic robes, unsheathe his lightsaber, and take the fight back to the Empire.
Obi-Wan Kenobi release date
Obi-Wan Kenobi release date: May 27
Incoming transmission from Obi-Wan Kenobi... pic.twitter.com/t6Ugzdl7m4March 31, 2022
Obi-Wan Kenobi will backflip his way onto Disney Plus on Friday, May 27. The show will debut with a two-episode premiere on that date, before subsequent episodes follow weekly every Wednesday. That means episode 3 will arrive on Wednesday, June 1, episode 4 on June 8, episode 5 on June 15, and the series finale on June 22.
Initially, the Jedi's standalone tale was slated to arrive on Wednesday, May 25. However, it was later pushed back by two days, although Obi-Wan's new release date does mean it'll clash with of Stranger Things season 4 volume 1, which also arrives on May 27. So it may be worth booking the day off to stream both programs.
Disappointingly, Obi-Wan's rescheduled release date means it won't arrive exactly 45 years on from the original release of Star Wars Episode IV. A New Hope was the first time we'd seen the iconic Jedi Master on-screen, so the show's original debut would've be a wonderful tribute to Alec Guinness' first appearance as Obi-Wan. Still, we're secretly glad that Obi-Wan's TV series won't go head to head with Ms Marvel, and we're sure plenty of Star Wars and Marvel fans are, too.
There are plenty of other reasons to be hopeful about Obi-Wan's TV series. Aside from its stellar cast (more on those later), The Mandalorian director Deborah Chow helms the show, while Army of the Dead's Joby Harold, 47 Ronin's Hossein Amini, Collateral's Stuart Beattie, and Pixar veteran Andrew Stanton are among its writing team. Oh, and Loki's composer Natalie Holt (per Vanity Fair) has teamed up with Star Wars icon John Williams to score the miniseries. Not a bad chief creative crew to have, eh?
Finally, you can expect Obi-Wan's TV series to carry a similar age rating to its fellow Star Wars TV shows. Per the series' Disney Plus page, Obi-Wan Kenobi won't be suitable to viewers under 12 years of age. The Mandalorian and The Book of Boba Fett similarly received 14+ and 12+ age ratings (in the UK at least), and Obi-Wan's show will follow suit as it contain scenes with a certain amount of violence or threat.
Obi-Wan Kenobi trailer
Obi-Wan Kenobi trailer: check out the official trailer
The second trailer for Obi-Wan's TV series landed on Star Wars Day, i.e. May 4. And, if it doesn't get you completely hyped for the miniseries' arrival, we're not sure what will.
The latest trailer opens with a montage of the Sith Inquisitors (and their Stormtrooper army) searching any remaining Jedi. An voiceover from Obi-Wan accompanies the footage, with the reclusive Jedi telling an unknown individual "They're coming" and "Stay hidden, or we will not survive". It's possible he's talking to Lars Owen, the guardian of Luke Skywalker, with the duo having a bit of a spat over Luke needing to be trained. Instead, he could be conversing with another Jedi (that may be clever trailer editing right there), but we'll have to wait for the show's arrival to be sure.
Regardless, it isn't long before the action kicks off and truly gets us pumped for the show's eventual release. The Grand Inquisitor and Reva discuss their pursuit of Obi-Wan, before a voice over from the latter accompanies a myriad of shots of Obi-Wan fighting (and evading) the Empire's forces.
We also get a brief look at Kumail Nanjiani's unnamed character (more on him later) and, before the trailer ends, a brief appearance from Darth Vader. Sure, it's just his suit being assembled but the footage, coupled with his iconic breathing, is enough to up the tension levels, as shown by Obi-Wan's concerned facial expression in the trailer's final shot.
Meanwhile, if you missed the show's first teaser, you can check it out below:
The first teaser for Obi-Wan Kenobi landed online on March 9. We received a glimpse at Daiyu, a new neon-infused world that Obi-Wan and his Inquisitor pursuers will travel to, the villainous reveals of Rupert Friend's Grand Inquisitor and Moses Ingram's Reva, a brief shot of Indira Varma's unnamed Empire officer, and plenty of sweeping vista shots.
With the show's press and promotional campaign in full flow, new teasers have started being posted on various Star Wars and Obi-Wan Kenobi social media accounts, too. Watch the patience teaser, or this new Series of Firsts featurette that dives into Ewan McGregor's experiences as the legendary character. Alternatively, check out this lightsaber tweet, which reveals the look and design for each of the legendary close quarters weapons that'll be on display in the series.
Obi-Wan Kenobi story
Obi-Wan Kenobi plot: what's it about?
Spoilers follow for Star Wars Episode III: Revenge of the Sith.
Per StarWars.com, Obi-Wan Kenobi is set 10 years after Revenge of the Sith, and therefore nine years before A New Hope.
At the end of Episode III, Obi-Wan defeated Anakin Skywalker and left him to burn on Mustafar. Anakin's body was retrieved by Emperor Palpatine, who transformed Anakin into Darth Vader, thus beginning the Empire's galactic reign of terror.
Obi-Wan, meanwhile, secretly worked with Yoda and Senator Bail Organa to hide Anakin and Padmé's children – i.e. Luke and Leia Skywalker – from the Empire. Obi-Wan took Luke to the latter's Uncle Owen and Aunt Beru on Tatooine, before he began his new life on the desert planet as an exiled Jedi who, by the looks of it, lives a simple life in a cave. In the years that followed, he's been watching over Luke and trying to come to terms with his failure as a mentor to Anakin.
Deborah Chow previously confirmed that the starting point will be Obi-Wan carrying out his lonely assignment to protect Luke. We see him in the trailer, after all, mimicking his dad's old podracer moves.
#ObiWanKenobi is hunted in the new Star Wars series. Expect to see him off Tatooine and exploring other worlds. Find out more in the new issue of Total Film – pre-order your copy right here: https://t.co/P7mx618ke9 pic.twitter.com/kPOZoqVB03April 25, 2022
It seems from there, though, Obi-Wan will be pulled into an adventure that takes him to other places across the galaxy. That journey is likely to be down to the Inquisitors' arrival on Tatooine – we see Reva confront Uncle Lars in the first trailer – and Obi-Wan's desire to keep Luke safe. If the Inquisitors are searching for Obi-Wan and other Force-sensitive beings – you know, such as Luke – then Obi-Wan's objective is clear: leave Tatooine, draw the Inquisitors away from the Skywalker pup, and potentially try to pick them off. Or, at the very least, throw them off the scent.
It may be an episode or two before Obi-Wan rediscovers the fight to do that, though. According to McGregor (per Entertainment Weekly (EW)), viewers will find Obi-Wan "rather broken, and faithless, and beaten, somewhat given up". That's to be expected, given what transpired in Episode III.
Series writer Joby Harold elaborated on the Empire's growing influence as the show begins, telling EW: "[We're] in a time of darkness in the galaxy. The Empire is in the ascendancy, and all the horrors that come with the Empire are being made manifest throughout the galaxy. And the Jedi Order as we know them are being all but wiped out. So everything that was in the prequels has crumbled."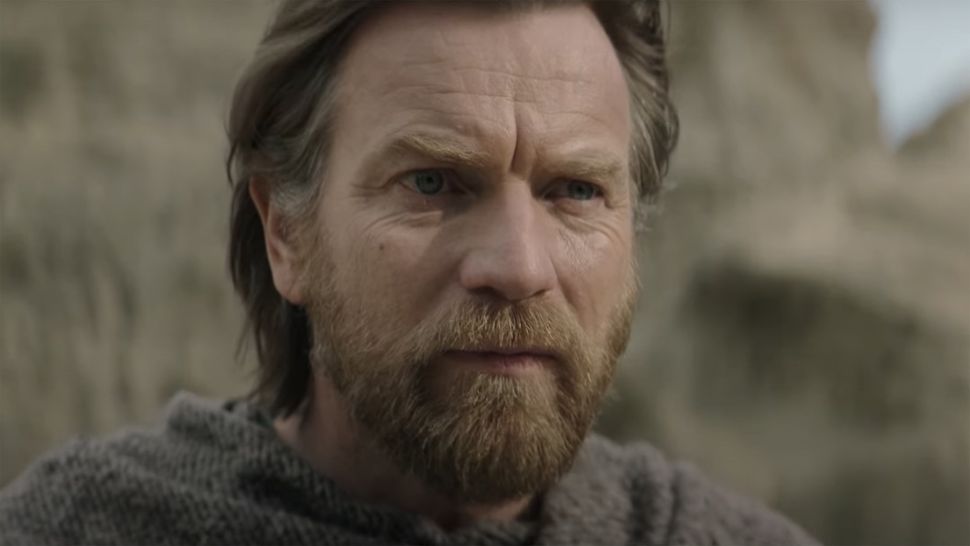 While Obi-Wan's TV show may start off in a bleak place, Lucasfilm president Kathleen Kennedy revealed that the aim was to create a "hopeful, uplifting story" (per EW). "It's tricky when you're starting with a character in the state that Obi-Wan would be in coming off of Revenge of the Sith," she added. "That's a pretty bleak period of time. You can't just wave the magic wand with any writer and arrive at a story that necessarily reflects what you want to feel."
Adds series writer Joby Harold: "When we last saw Obi-Wan in the prequels, he's very emotional. There's a passion to him. And when we get to see him again in A New Hope, he is the Zen master. That was the story that I wanted to understand — what had happened to Obi-Wan between the guy that Ewan had brought to life and the guy that Sir Alec Guinness brought to life."
Speaking about how powerful Obi-Wan is in the series, McGregor told Empire magazine (via StarWarsnews.net): "We get to see Obi-Wan without his power. He's out of the game, he's totally rusty at the beginning. And he has to make the decision of whether he's going to try and get back to where he has or not."
And it's not only Obi-Wan who has problems with trying to refind his faith and his Force abilities. In a chat with On Demand Entertainment, McGregor explained that it took him a while to get back into Obi-Wan Kenobi's skin, saying: "When we came to do the actual scenes, I totally didn't have his voice. I was just doing this vague, English voice, it sounded like a sort of school teacher or something. But it certainly didn't sound like Alec Guinness, and it didn't sound like Obi-Wan. It just had been so long, I didn't have it."
Aside from McGregor's obvious return as Obi-Wan, the other big news is that he'll meet his fallen apprentice Anakin Skywalker, aka Darth Vader, again. It marks the return of Hayden Christensen to the role 17 years after his final appearance (like McGregor) in Revenge of the Sith. Christensen could have been brought back to reprise his role in 2016's Rogue One but, as he told EW: "I wasn't a part of any of those conversations."
However, following a chat with Chow, Christensen was on board. Speaking to Total Film, Christensen also stated that Obi-Wan's TV show gets to explore the "complexity" of the character, adding: "Getting to explore the mindset and the emotional state of Darth Vader has been a lot of fun."
So, how does one immerse themselves in the Star Wars universe after a new two-decade hiatus? If you're Christensen, you binge watch every other Star Wars project (since you last appeared) to reacquaint yourself with such a legendary character.
"I went back and rewatched all the films," he told EW. "And I also got into the animated shows, The Clone Wars and Rebels. They did a lot with these characters in those shows, and they did further explore the relationship [between Obi-Wan and Anakin]. There was interesting stuff there to learn about. It was great fun getting to go back and re-immerse yourself in this world that just continues to grow and become more and more vast."
It's possible that we could see Vader sans his legendary black helmet, too, with Christensen teasing as much in a chat with EW. "I wish I could tell you," Christensen coyly said. "I'm sworn to secrecy." Either way, we'll be seeing a "very powerful Vader", according to Christensen, when the Sith Lord makes his highly anticipated return.
Kennedy has described the encounter between Vader and Obi-Wan Kenobi as "the rematch of the century" (per WeGotThisCovered) which goes without saying. Speaking to Total Film, McGregor teased the fear Obi-Wan expresses during this confrontation, with the actor's own real-world fright playing a key role in the scene in question. "I'd rehearsed the scene with Vader, but not with the helmet on or anything like that. When we came to do the scene, when they shouted 'action', he had to come from behind me. I turned around, and f****** Darth Vader was coming at me. It gave me a proper jolt of absolute fear. I was like, 'Oh my God, that's not acting. That's real. I'm really, truly frightened right now.'"
Vader and Kenobi's eagerly anticipated rematch doesn't have to violate canon, either. While we'd assumed their previous meeting had been that fateful encounter on Mustafar, the timeline is ambiguous. In A New Hope, Vader describes Kenobi as "a presence I've not felt since…" That "since" could mean any time in the previous two decades, but as Chow told EW: "It [Vader's line] was definitely something we were very mindful of. And for me also taking on [George Lucas'] legacy, it's an honor to take these characters and be able to tell a new story with them. So I wanted to be very respectful to what exists and not change anything that George intended originally or anything like that."
Elaborating on what we can expect from the show's lightsaber duels, Christensen told Total Film (via Naboo News) that "We're more in line with the prequels than we are with how the fights are in the original trilogy. These characters have aged, but not that much yet." Think along the lines of that epic fight in Revenge of the Sith, rather than that slow, tactical battle from A New Hope.
#ObiWanKenobi, a limited series, starts streaming May 27 on @DisneyPlus. pic.twitter.com/aJ72JJSTD0May 4, 2022
Chatting to Vanity Fair, Chow elaborated on why she wanted to see the pair reunite, even if it's in an action-based capacity: "For me, across the prequels, through the original trilogy, there's a love-story dynamic with these two that goes through the whole thing. I felt like it was quite hard to not [include] the person who left Kenobi in such anguish in the series. I don't think he ever will not care about him. What's special about that relationship is that they loved each other."
Speaking to Forbes, McGregor has said he hoped to do justice to Obi-Wan once more, especially for the young audience that grew up watching the maligned (not in their eyes, mind you) prequel trilogy.
"It's quite interesting, after the experience of making the first three films and living through sort of their reception in the world, which wasn't always glowing, I have to say," McGregor mused. "And then now, meeting the generation who we made those films for, the children then – and now, people in their late teens or early 20s, those people who were kids who we made those films for, they loved them. To them, they're their Star Wars films, you know?
"For us, it was the original films of the '70s, but for them, it was our films were their Star Wars. So to step back into his shoes again now and do a series, a whole series about Obi-Wan Kenobi for those fans, it just makes me really happy."
It isn't only the prequel trilogy that Obi-Wan's TV show has to take into account. The legacy of the original Star Wars film trilogy is of paramount importance, as Chow earlier alluded to, especially from an inspiration perspective. As Chow told Total Film, Obi-Wan leans heavily into the works of Akira Kurosawa – George Lucas was influenced by Kurosawa's projects way back in the 1970s – while Andrew Dominik's The Assassination of Jesse James and John Hillcoat's The Proposition were also key influences on Obi-Wan's TV series. Finally, Chow told journalists at the show's global press conference (via Total Film) that Obi-Wan's TV show felt similar to R-rated films in Logan and Joker, albeit without the adult content that both contain.
Obi-Wan Kenobi cast
Obi-Wan Kenobi cast: who is playing who?
Here's the lowdown on the show's confirmed cast and the characters they're set to portray (those that we know of, anyway):
Ewan McGregor as Obi-Wan Kenobi
Hayden Christensen as Darth Vader
Moses Ingram as Reva/Third Sister
Joel Edgerton as Uncle Owen Lars
Bonnie Piesse as Aunt Beru Lars
Rupert Friend as The Grand Inquisitor
Sung Kang as The Fifth Brother
Indira Varma as an unnamed Empire officer
Grant Feely as young Luke Skywalker
Kumail Nanjiani as Haja
O'Shea Jackson Jr as TBA
Simone Kessell as TBA
Benny Safdie as TBA
Maya Erskine as TBA
Rory Ross as TBA
Ewan McGregor will reprise his role as Obi-Wan Kenobi for the first time since 2005's Revenge of the Sith (though he had brief voice cameos in The Force Awakens and The Rise of Skywalker). As confirmed at Disney's Investor Day in December 2020, Hayden Christensen also returns as Darth Vader.
In April 2021, the full cast for the show was revealed. Joel Edgerton and Bonnie Piesse will reprise their Attack of the Clones and Revenge of the Sith roles as Uncle Owen and Aunt Beru Lars – i.e. the couple who raised Luke. Owen is the son of Cliegg Lars, the Tatooine moisture farmer who marries Anakin's mom, Shmi, in Attack of the Clones.
Meanwhile, the show's first trailer revealed that Moses Ingram (The Tragedy of Macbeth) will play a new villain called Reva, aka Third Sister. She's given this title because she likely replaced Second Sister in the Inquisitorius ranks, who was killed by Vader in the EA-published Star Wars videogame Jedi: Fallen Order.
Reva, then, is one of the Sith Inquisitors' newest recruits. These elite hunters help the Empire to track down any remaining Jedi after Order 66 was executed in Revenge of the Sith. Per EW's first-look cover story, Reva will be a "formidable new foe" who is "ruthlessly ambitious".
In a separate chat with EW, Chow provided a little more information on why Ingram's Reva could be the next iconic Star Wars (and, in particular, Sith) character. "[She's] a new character that is not from the animated series and it's also, for me, really exciting also to bring a female villain and to have a dark side woman of a very significant role. She's very ambitious and she's got a lot going on, and I think Moses just did a fantastic job with it."
Meanwhile, Rupert Friend (Homeland) will play the Grand Inquisitor, the leader of Vader's Jedi-hunting operation. Sung Kang (Fast and Furious) has also been revealed to be playing Fifth Brother, another Inquisitor, by StarWars.com.
According to Ingram, Reva, Darth Vader, and the Grand Inquisitor are "all on the same team". You'd expect as much but, given how the Sith regularly betray each other in Star Wars, we may see something of that ilk again in Obi-Wan's standalone show. We'll have to wait and see.
Finally, Indira Varma (Game of Thrones) also appears to be playing a Galactic Empire officer, while Kumail Nanjiani (Eternals) has confirmed he's playing a con man called Haja. Speaking to EW, Nanjiani teased what role Haja will play in events: "He's this sort of con-man guy who cons people for money. That's what's important to him. And then he has a run-in with Obi-Wan and suddenly he sort of gets stuck in the bigger conflicts at play, which is the thing that he really tries to avoid. So he is this street-level con-man guy who then gets embroiled in stuff that's way too big for him. And he has to make a choice."
A Jedi Master returns to @EW. Check out this exclusive cover featuring Ewan McGregor as #ObiWanKenobi. The limited series starts streaming May 25 on @DisneyPlus. pic.twitter.com/6bMWv6ltCpMarch 9, 2022
Other confirmed cast members include O'Shea Jackson Jr (Straight Outta Compton), Simone Kessell (The Crossing), and Benny Safdie (Good Time). There's no word on who they'll play, though.
Another as-yet-unknown character will be played by PEN15 and Scoob! actor Maya Erskine. Deadline say Erskine will have a supporting role for at least three episodes, so Erskine's character may have a prominent role in proceedings. Finally, Grant Feely (per The Hollywood Reporter) has been confirmed to play young Luke Skywalker.
Venturing into the realms of speculation, there's a good chance some familiar Star Wars characters might enter Obi-Wan's orbit.
We've already seen Luke in Obi-Wan's first teaser. Additionally, at this point in the timeline, Yoda is alive on Dagobah. As far as they know, Yoda and Obi-Wan are the only two Jedi who survived the Emperor's Order 66 purge, so they may use the Force to make contact with each other. That could mean Frank Oz returning to a voice role he first played in The Empire Strikes Back in 1980 – and most recently reprised in The Rise of Skywalker. Wherever Darth Vader goes, Emperor Palpatine is usually pulling the strings, so we may see (or hear) more from the wonderful Ian McDiarmid.
There could also be a way back for Obi-Wan's old Master, Qui-Gon Jinn, even though he was killed by Maul in The Phantom Menace. Speaking of Maul, Chow confirmed to Total Film that "we've never had Darth Maul in any of it [the Obi-Wan series]." That's one rumor that has been debunked, then.
But back to Qui-Gon. At the end of Revenge of the Sith, Yoda told Obi-Wan that he'd been communing with Qui-Gon, who'd discovered a way to retain his consciousness after death.
Ewan McGregor says "it's no secret that Hayden Christensen comes back, we got to play scenes together again as Obi-Wan & Anakin Skywalker and it was just fantastic to work with him again… I think it's really going to satisfy Star Wars fans.(Source: https://t.co/qfOfPDTRIK) pic.twitter.com/TGsUQswTSdFebruary 9, 2022
It seems unlikely that a franchise as fond of call backs as Star Wars would miss the opportunity to pick up this particular plot thread. It wouldn't be the first time – Neeson voiced Qui-Gon in episodes of Star Wars: The Clone Wars and Star Wars Rebels – but the actor denied he was going to appear in an interview with Jimmy Kimmel in June 2021 (via EW). Since then, Neeson has revealed he would be open to return to the Star Wars universe, but only for a movie (per ComicBook.com).
Regardless of whether Neeson's Qui-Gon appears or not, it sounds like there'll be plenty of cameos to keep Star Wars fans happy. Speaking to Hey U Guys, Rupert Friend suggested that "there are wonderful cameos that I obviously can't tell you about" and "Easter eggs galore" that crop up.
Friend's comments were backed up by Chow, who told Total Film: "There's going to be different people that come into his life. One of the things I was trying to do with this series was to have the legacy, and who is important in Obi-Wan's life, and to also have some new characters. So it's going to be a mixture of the two. But I do think there are some surprises to come."
McGregor, though, may have let one possible cameo appearance slip ahead of time. In a Jimmy Kimmel interview, McGregor alluded to the fact that Obi-Wan's TV show may be tied to Star Wars Jedi: Fallen Order, the videogame starring Cameron Monaghan as Cal Kestis. "Star Wars is now... it's the movies, but it's also TV shows and computer games, novels, cartoons, comics... and all of the storylines have to match up. You can't have a fact in the videogame that doesn't match up to the movie."
Given that Fallen Order takes place five years after Revenge of the Sith, it's plausible that Cal Kestis may cross paths with Obi-Wan if he seeks out allies in his battle with the Inquisitors. Our guess? Kestis won't appear, but it'd be great if he did.
Finally, a curious article from StarWarsNews.net implies that Red Hot Chili Peppers bassist Flea will make an appearance. There's no word on who he'll play but, given that he'll be "wielding a cool looking blaster", maybe he'll be one of those bounty hunters (mentioned in the second trailer) that Reva calls on to locate Obi-Wan Kenobi.
Obi-Wan Kenobi: what we want to see
What we want from Obi-Wan Kenobi on Disney Plus
The Star Wars prequels remain contentious more than 15 years after George Lucas wrapped the movies up. Some of the commentary on the films from younger viewers suggests there's a generational divide on opinion around the prequels, probably helped by the well-received animated series The Clone Wars.
For us, though, they never truly lived up to the promise of telling Darth Vader's true origin story, or making the Clone Wars seem all that interesting.
Still, this series is an opportunity to build on the latent potential of the prequel setting – and to add extra dimensions to the relationship between Anakin and Obi-Wan. Salvaging the reputation of the films is probably too big an ask from this show, but continuing the story and finding something new to say about the characters is appealing. And whatever you think of the end result, McGregor was a consistent highlight of the three movies.
If nothing else, the lightsaber battle on Mustafar was the most visually spectacular part of Episode III – if this truly is the rematch of the century, as Lucasfilm has been teasing, will we see the Obi-Wan Kenobi series try and top that? Let's hope so.
And what of a potential second season? Obi-Wan's TV show has been billed as a 'one and done' season, but McGregor told Total Film he'd be open to returning to the role. "If we were to get an opportunity to do it again, I'd be totally up for that," he said before jokingly adding: "Here I go again. It's like me knocking at Disney's door again!"
Meanwhile, Chow exclusively told TechRadar that she wouldn't close the door on returning for a second season. However, she confirmed that there had been no discussions on that front, and she wouldn't speak to Lucasfilm/Disney about a follow-up until she'd had a holiday. To be fair, Chow has earned one.
Providing there's more story to tell in Kenobi's character arc, we'd be down to see McGregor reprise the role again. But, if his standalone show wraps up Obi-Wan Kenobi's journey (in a live-action capacity), we'd be okay with that, too.
Get daily insight, inspiration and deals in your inbox
Get the hottest deals available in your inbox plus news, reviews, opinion, analysis and more from the TechRadar team.
Richard is a freelance journalist specialising in movies and TV, primarily of the sci-fi and fantasy variety. An early encounter with a certain galaxy far, far away started a lifelong love affair with outer space, and these days Richard's happiest geeking out about Star Wars, Star Trek, Marvel and other long-running pop culture franchises. In a previous life he was editor of legendary sci-fi magazine SFX, where he got to interview many of the biggest names in the business – though he'll always have a soft spot for Jeff Goldblum who (somewhat bizarrely) thought Richard's name was Winter.