If you've decided to test the waters of a wearable, smartwatch deals can make that initial purchase far easier. Whether you've got a model in mind, or you're keen to dig into each brand's strengths and weaknesses, scouting out discounts on cheap smartwatches is always a strong starting move. To help narrow your hunt (and make sure you're still getting great value for money), we're rounding up all the models we look to for the best smartwatch deals on the market.
The best cheap smartwatch sales
1. Apple Watch deals
2. Samsung Galaxy Watch deals
3. Fitbit deals
4. Fossil smartwatch deals
5. Garmin deals
Not only do we regularly see discounts on all the options below, but budget models are actually offering better value for money these days as well. That's because the technology inside them has grown cheaper over the years, which means features and specs previously reserved for top tier devices are now making their way to far more affordable smartwatches. From ECG-enabled heart rate monitors to Alexa and Google Assistant compatibility from your wrist, smartwatch sales of all prices now offer an intelligent and intuitive piece of kit for less cash.
Those improvements mean lots of new models, which means lots of great smartwatch prices. Our technology scans all the key retailers to find the very best deals. We're also comparing the specs against those prices to make sure you're picking up the best fitness smartwatch sales for you. You can also look forward to upcoming bargains at this year's Amazon Prime Day sale.
The best smartwatch sales and deals
Apple Watch smartwatch deals
The Apple Watch 7 was unveiled in October of last year and includes a 70% brighter Always-On display, faster charging, and 20% more screen area, making it easier to use and read. The design also got a refresh with softer and more rounded edges and new sizes of 41mm and 45mm. The Apple Watch 7 still includes all the nifty features of the Series 6 smartwatch, such as blood oxygen monitoring, an ECG app, and activity tracking.

While the Series 7 is Apple's latest smartwatch, we've already seen impressive Apple Watch 7 deals, so you should never have to pay the full retail price.
The Apple Watch SE was released in 2020 as a more affordable alternative to the Series 7, coming in at a starting price of $279 / £269. While the SE lacks the always-on display and ECG app, the smartwatch tracks activity, sleep, and calories burned and will notify you when a high or low heart rate is detected. The water-resistant smartwatch also helps you stay connected with the ability to receive notifications, take calls, and reply to texts directly from your wrist.
All in all, this watch is definitely more stripped down than the fancier Series 7, but considering you're getting roughly the same key features at a lower price point - it's excellent value and one of our favorite Apple Watch deals.

The Apple Watch 3 is now the cheapest model in the current Apple Watch range and excellent value for money. Available in 38mm and 42mm models with a 1.5-inch and 1.65-inch OLED display respectively, it looks similar to the Series 5 and almost identical to its predecessor but its screen is brighter, its processor is 70% faster and its wireless chip 50% more energy efficient than the Series 2.
It added a barometric altimeter to the existing sensors (optical heart-rate sensing, accelerometer, gyroscope and ambient light sensor) and retains the 18-hour battery life and 50m water-resistance of the Series 2.
The Series 3 is still very much in play, but you'll find plenty of smartwatch sales offering up a much cheaper price these days.
Samsung Galaxy Watch smartwatch deals
The Samsung Galaxy Watch 4 was released last year and is packed with health and fitness features, including activity and sleep tracking and advanced heart rate monitoring that will notify you when an irregular heartbeat is detected. You're also getting a slim, lightweight design, GPS technology, and a two-day battery life.

The Galaxy Watch 4 has a starting price of $249/£249/AU$399, which is less than the retail price of Samsung's previous model. We frequently see sales on Samsung's latest smartwatch, so you should check our widget to get today's best deal.
The Samsung Galaxy Watch 3 was released in 2020 and the smartwatch features an improved rotating bezel and all-around slimmer, more sophisticated finish compared to the previous model. You're getting similar fitness features to the Samsung Galaxy Watch Active 2 but there's 8GB of storage available rather than 4GB. That's a considerable boost if you're looking to store music directly on your wrist.
The Galaxy Watch 3 takes everything the more fitness-focused smartwatches offer, polishes it all up, adds a few fancy features, and dresses it in a more pleasing chassis. That means you could get away with spending a lot less than the $399 the smallest model is up for. The Active 2, for example, sees regular smartwatch sales at around $249.99, which is a much more realistic price if you're looking for fitness features over fashion-forward wrist-candy.
Debuting just six months after the original Galaxy Watch Active, the Active 2 was never going to be a massive leap forward – but it is better than its predecessor. It didn't bring back the rotating bezel that the original Active lacked but it did introduce a software alternative: you slide your finger around the edge of the screen.
The Samsung Galaxy Active 2 introduced a second, slightly larger 44mm version for bigger wrists, and it added an ECG to the array of sensors. It's an evolution of the original design rather than a revolutionary one, but it's the better of the two Active generations for a slightly higher smartwatch price.
The Samsung Galaxy Watch looks like a real watch, it lasts four days between charges and it's one of the most refined smartwatches you can buy today. Its rotating bezel isn't just a brilliant idea, it also protects your screen from accidental scratches or drops. The Galaxy Watch launched at a premium smartwatch price, but can easily be found for much less these days.
If you've been drawn in by that rotating bezel, however, it's worth noting that the later Samsung Galaxy Watch 3 also offers this nifty feature (the in-between Active and Active 2 models scrapped the idea). There's a lot more power under the hood of this newer 2020 smartwatch, but you are looking at a $399 price tag for the pleasure. That makes the $219.99 sales price regularly found in original Samsung Galaxy Watch smartwatch sales a little more enticing if you're looking for an everyday wearable rather than the latest version.
Fitbit smartwatch deals
Released last year, the Fitbit Sense is packed with advanced health features and GPS technology while also keeping you connected with apps, messaging, and notifications. The swimproof smartwatch tracks activity, heart rate, and sleep and includes an EDA Scan app that detects electrodermal activity, which claims to indicate your body's response to stress.

When first released, the Sense retailed for $329/£299/AU$499.95, making it Fitbit's most expensive smartwatch. You can typically find the smartwatch on sale and close to a $200/£200/AU$300 price tag.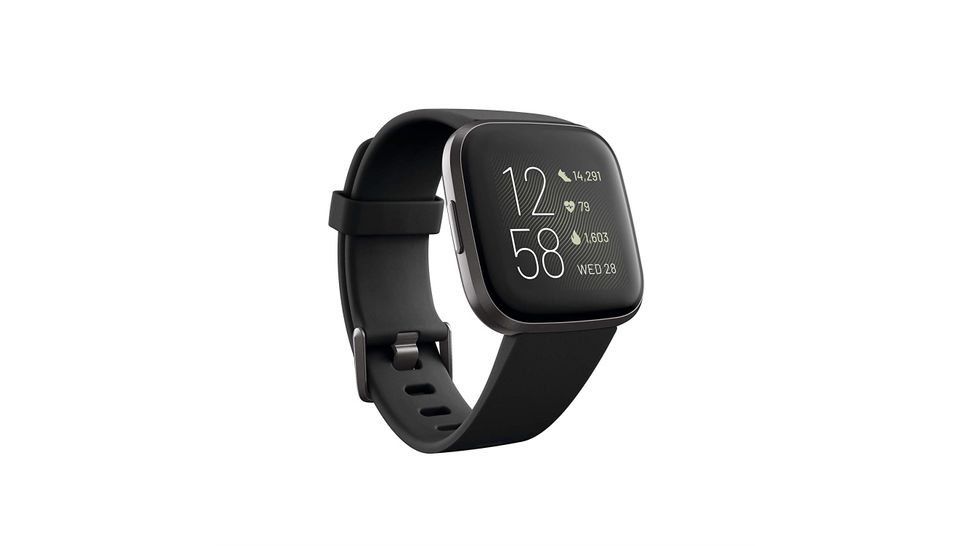 If you're looking for a fitness tracker that can also fit into a digital lifestyle, Fitbit has long been the brand to look for. That's no different with the latest Fitbit Versa 2. There are a few core features surprisingly missing from Fitbit's latest premium wearable - such as Spotify integration and compatibility with Apple Health or Google Fit, but everything has always been kept distinct in Fitbit's framework so you're not missing out on any older features.
Fitbit smartwatch deals are also a pretty good bet regardless of the season, so you're sure to find a great price on this as well as the cheaper models.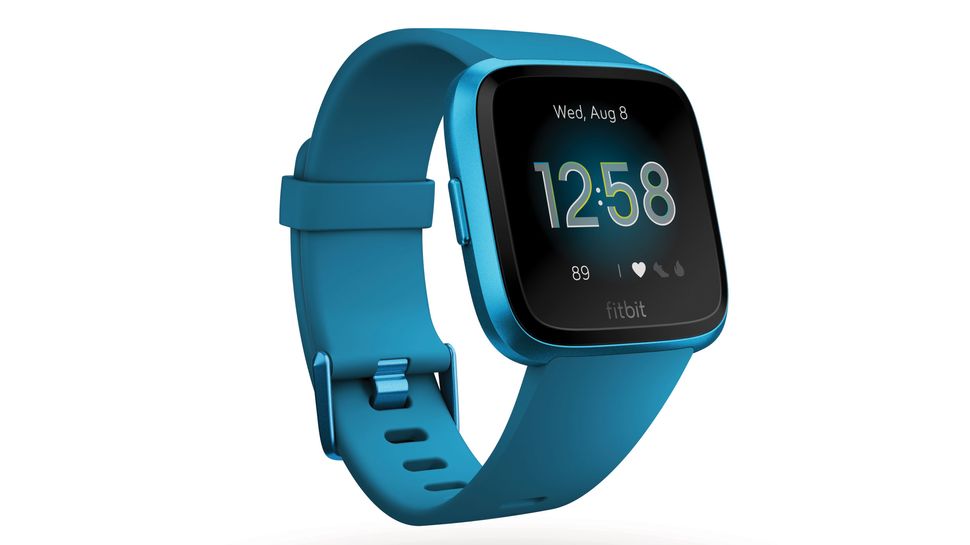 The Fitbit Versa Lite is a stripped-back version of the more expensive Fitbit Versa. Aimed at first-time smartwatch owners, it's one of the cheapest branded smartwatches you can buy. As you'd expect from a Fitbit, its fitness tracking features are at the forefront of the experience, as well as the impressive four-day battery life.
That emphasis on fitness tracking does come at the expense of some of the more smartwatch features. There's no onboard WiFi so app installations and updates are slow, and it doesn't offer storage for your music. It is cute, though, and comfortable too. Plus, you'll find it a frequent favorite in recent smartwatch sales which means big savings available if you know where to look.
Fossil smartwatch deals
This is Fossil's latest, and incredibly speedy, smartwatch. Unlike other Wear OS devices, the Fossil Gen 5 offers a fantastic experience with almost no lagging between swiping and tapping through apps. It's an all-rounder model designed to be comprehensive on its breadth of fitness features and digital integrations but doesn't go as deep into either as other more specialized or higher price tag models do.
There's a fairly premium smartwatch price on this particular model, that reflects that all-in feature list. If you're looking for more of a focus on fitness tracking, check out the Fossil smartwatch deals below.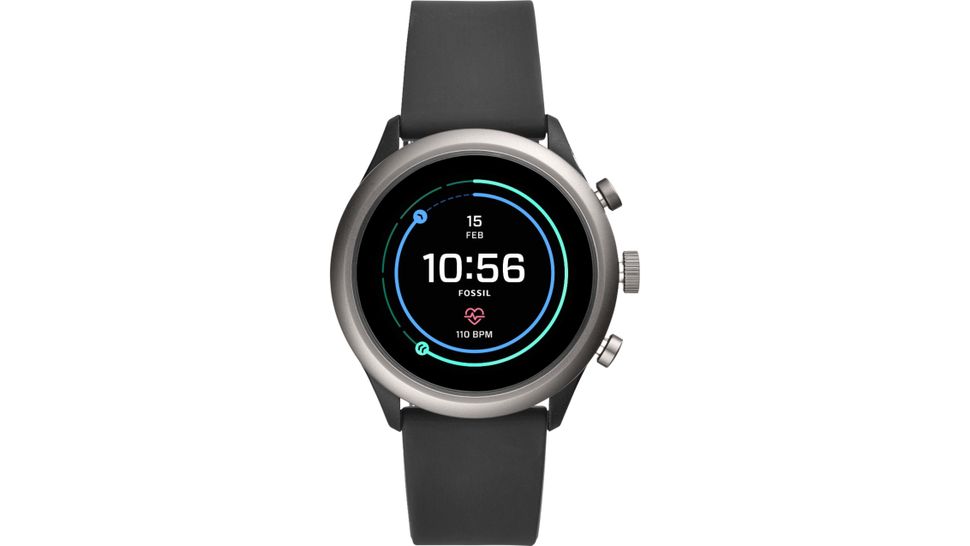 The Fossil Sport represents Fossil's first serious step into the smartwatch world, and thanks to the few releases we've seen since, this model is now falling in price for some great deals. This is a mid-range smartwatch, with a price tag easily stomach-able and has the features to back it up. You're getting a primarily fitness-focused device, but one that syncs with your digital world all the same. It's compatible with both Android and iOS and carries a classic Fossil charm into the digital age.
The price of this smartwatch has crashed in recent months thanks to new releases pushing it further down the range. That means smartwatch sales are offering up a price tag at a fraction of the original MSRP right now.
Garmin smartwatch deals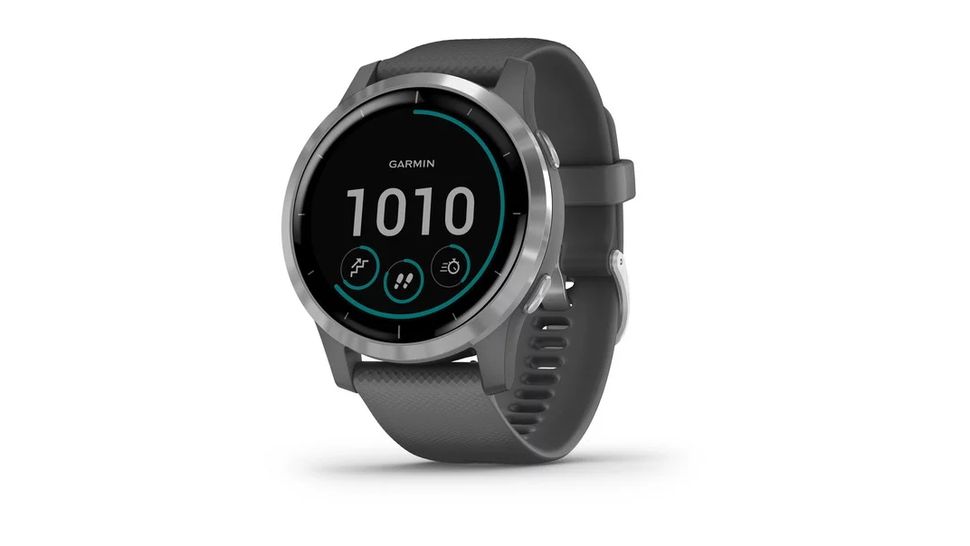 The Garmin Vivoactive can be whatever you want it to be. With music and GPS as standard and an 8-day battery life in smartwatch mode, it can be the digital assistant we all need on our wrists or a high-quality fitness tracker. The Garmin Vivoactive 4 comes in with a higher price tag than those you can currently snag on the 3 model, but it's the latest model with a load of features to get your money's worth.
You're getting more sports apps over the previous model, as well as new metrics to track and on-screen workout animations to keep you company. The new model is more than a refresh, it kits out your Vivoactive smartwatch with a massive range of new features and quality of life improvements worthy of its launch price.
The Garmin Forerunner 35 is an entry-level running watch with smart features rather than a fully-fledged smartwatch. While the 35 has notifications and music control, it's essentially a big fitness tracker that also has a few watch features.
That's no bad thing - it uploads your stats to the excellent Garmin Connect, its heart rate sensor means there's no need for a chest strap when you run, and it doubles as an activity tracker when you're not pounding pavements to improve your personal best. Expect nine days from the battery in everyday use and 13 hours in training mode with GPS activated.
We see plenty of smartwatch sales hitting this model these days as well, so you can pick up a good saving if you're shopping at the right time.
Where to find smartwatch deals
We tend to see smartwatch deals taking off in the earlier months of the year, as we all take on those new years resolutions. However, with more and more seasonal sales events popping up throughout the year, there's never a bad time to be shopping for cheap smartwatches. Below you'll find a selection of retailers we head to in order to find the best smartwatch deals.
US:
UK:
What makes a good smartwatch price?
A good smartwatch price all depends on which features you're looking for. Fitness trackers with simple calorie and heart rate tracking can be found for well under $100 / £100, whereas you'll be paying a little more for more premium offerings like specialized or multiple GPS services and onboard training.
If you're looking for a smartwatch to use more as a digital companion to your phone, you'll generally be shopping a little higher up the scale. A smartwatch price that includes features like smartphone notifications and call functions will be a little lower, and these options usually sit on more premium fitness trackers than cheap smartwatches. The Fitbit Versa 2, for example, offers these features for between $150 - $200. If, however, you're shopping for NFC payment features, virtual assistant integration, and music playback controls you may be looking at a slightly higher smartwatch price.
When to look for the best fitness smartwatch deals
We usually see the best fitness smartwatch deals in the early months of the year, but with the rapid growth of the wearables market and new releases on their way seemingly every month, that's not such a hard and fast rule any more. That means you can usually find fitness smartwatch deals any time of the year, but particularly after a new model hits the shelves, during the summer or holiday sales, and in the early months of the year.
Still looking for more options? Check out the latest Apple Watch deals or maybe compare the latest cheap Fitbit prices and deals.