The Samsung Galaxy S23 has officially been released this week, and Xfinity Mobile - a leading prepaid carrier - is now stocking the device with a fantastic opening promotion.
Right now, new customers at the carrier can get a huge trade-in rebate of up to $800 off with a number port-in, which is easily one of the best-prepaid deals we've seen so far on these three brand-new Android flagships.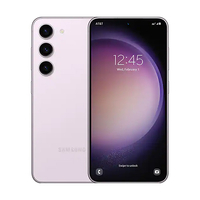 (opens in new tab)
Samsung Galaxy S23: save up to $800 with a qualifying trade-in and switch to Xfinity Mobile (opens in new tab)
OS: Android
Display: 6.1-inch (AMOLED)
Camera: 50MP wide, 12MP ultrawide, 12MP front
If you've been thinking about trading out that pricey big-data plan for a reasonably priced prepaid option, consider Xfinity Mobile's latest Galaxy S23 deals. Right now the carrier is offering a huge saving of up to $800 on all three devices - eligible for new customers with a trade-in. Even if you're not trading in, the carrier is offering $500 off with a new line activation so this is a great all-around option if you're looking to save some cash on a shiny new flagship.
Deal rating: ⭐⭐⭐⭐⭐
Reasons to buy:
Blazingly quick Snapdragon chip
Slick, palm-friendly design
Top-notch camera
Reasons to avoid:
Not the biggest upgrade vs the S22
The Galaxy S23, Galaxy S23 Plus, and Galaxy S23 Ultra are all fantastic choices in their own right if you're on the hunt for a top-notch Android flagship at the cutting edge. While collectively not representing the biggest leap forward from the previous generation, an outstandingly powerful Snapdragon Gen 8 2, refined design, and excellent camera make them the Android flagships to beat right now.
Xfinity Mobile offers unlimited data plans for as little as $45 per month for a single-line user - with multi-line savings potentially bringing costs down to just $25 per month for a five+ line setup. There's a flexible array of prepaid plan options at Xfinity Mobile, and generally speaking, you can expect to pay around half of what you'd usually pay at one of the big carriers for an equivalent plan.
Where the value really comes in with Xfinity Mobile is if you're looking for an inclusive option for both internet and mobile. For example, there's a concurrent promotion ongoing right now that's offering a 2-year contract on the Xfinity 10G network (200Mbps) for just $25 per month (opens in new tab). Bundle that up with the Galaxy S23 deal above and the option to add two unlimited mobile lines for just $30 per line per month and you've got some great value overall.
Note, these Samsung Galaxy S23 deals from Xfinity Mobile aren't the only great options for saving some cash this week. We've rounded up a few more of our favorite promotions just below and you can also check out our main cell phone deals page for an exhaustive list of both prepaid and big carrier options.
Other great cell phone deals this week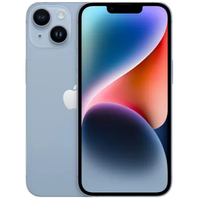 (opens in new tab)
Apple iPhone 14: BOGO, or up to $1,00 off with trade, plus free Apple Watch at Verizon (opens in new tab)
OS: iOS
Display: 6.1-inch (OLED)
Camera: 12MP wide, 12MP ultrawide, 12MP front
Verizon's recently switched up its cell phone deals on the latest iPhone 14 series to offer the choice between the usual trade-in rebate or a buy-one-get-one-free multi-line saving. Both are extremely decent, depending on your requirements, and they're both available with a free Apple Watch SE as a bonus. As always, however, both will need to be taken in conjunction with an unlimited data plan to be eligible. See this same deal on the iPhone 14 Pro (opens in new tab) and iPhone 14 Pro Max (opens in new tab).
Deal rating: ⭐⭐⭐⭐⭐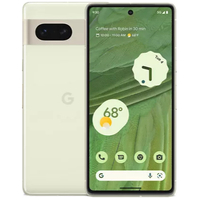 (opens in new tab)
Google Pixel 7: was $599 now $299 at Mint Mobile (opens in new tab)
OS: Android
Display: 6.3-inch (OLED)
Camera: 50MP wide, 12MP ultrawide, 8MP front
You can save a huge $200 off the upfront price of a Google Pixel 7 at Mint Mobile today - an amazing deal and the lowest price yet for this excellent flagship device. Note that you'll have to pair up your device with a Mint plan to be eligible for this discount - the cheapest of which is the 4GB 6-month plan. This deal is also eligible for new customers only right now (number port-in required).
Deal rating: ⭐⭐⭐⭐⭐
Check out our Presidents' Day sales hub for a roundup of this week's best deals on everything from TVs to mattresses.