With Black Friday and Cyber Monday looming into view, you're probably already licking the pencil and getting your wishlist of what you hope to buy at Amazon this year.
Despite having its own sales earlier in the year on Prime Day, Amazon is one of the big hitters for Black Friday and Cyber Monday too. It's got the widest range of products on the market, and often goes toe-to-toe with the biggest electrical retailers in stocking the big-ticket items that people really want to buy.
At TechRadar we're old hands at scouring the best that Amazon has to offer, sniffing out the top deals on the technology we really rate and letting you know when the massive online retailer has huge savings on them.
There are lots of sites online pulling together guides on the annual shopping bonanza, but none can offer the level of experience we have in terms of not only sniffing out the best deal but knowing which technology is truly worth you buying.
We'll also talk you through some of the best deals of last year, what we're expecting to see go on sale later in the year and give some solid advice on when you should keep your wallet secure and when you want to actually spend that cash.
How to get the best deals at Amazon on Black Friday / Cyber Monday
It's very difficult to say when you'll be able to buy the absolute very best deals, but the start of November is when we expect to hear more about what's going on in the deals world.
Most of this year's tech will be announced and we'll have a good understanding of what you'll be able to buy come the last full weekend in November.
November 23 is Black Friday, while Cyber Monday will be on November 26. Expect to see great deals across the whole weekend from a variety of retailers, but for Amazon it's set to be an even longer period.
Last year, Amazon ran a scheme called Deals of the Day that began on November 17. That's a whole week before Black Friday itself, which meant some products were on sale for 10 days rather than just during the long weekend period.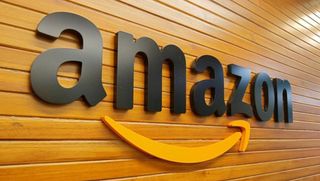 We saw some impressive deals in those first few days, but they weren't in the same league as the discounts that appeared over the weekend, and we'd expect the same thing to be happening this year.
If Amazon does follow the same scheme, with deals running over a 10 day stretch, we'd expect that to start on November 16 and run for a whole week before Black Friday itself.
Our advice would be to decide what you're happy spending, keep an eye on the deals as they begin and if you see something that you want at the right price then snap it up there and then - yes, it's worse when something is discounted again, but there's every chance it might disappear too, only to reappear at a higher cost.
Last year, the company also brought extra Lightning Deals out each day in the run up and over the Black Friday weekend.
These are only active for a very short amount of time or until the stock is gone. Anyone can buy these, but if you were an Amazon Prime customer you were able to get access to these half an hour before everyone else.
We'd recommend being an Amazon Prime customer for that benefit, plus it also gives you access to the Amazon Prime Video service, free one-day delivery and a series of other benefits too.
The best part is, if you've never been an Amazon Prime subscriber before you can get a whole month for free.
If you haven't subscribed before, don't do it yet. You should activate your free 30 day trial a few days before the Lightning Deals begin, and that way you'll get all of these benefits across the whole sale period.
Our last bit of core advice is to check back at TechRadar for our selection of the best deals, and don't rely on Amazon having the lowest prices over the Black Friday period. Yes, it's competitive, but that's what we're here for: working out whether it can be found somewhere else.
We'll be covering a wide range of retailers including Currys, Argos, John Lewis, Carphone Warehouse, AO.com and a variety of other topics like the best Black Friday PS4 deals, laptop and TV deals, plus many many more.
5 best deals at Amazon last year
Below we've put together five of the best deals we saw over the Black Friday period last year, but bear in mind you are no longer able to buy these at the discounted prices. There's no gurantee we'll see the same deals this year, but it gives you an idea of the discounts we're used to seeing.
5 deals predictions for 2018
Reasons to choose or avoid Amazon
Most of the products on sale over the Black Friday period through Amazon will be included in the Amazon Prime section of the site, so you'll be able to get next day delivery if you subscribe to the service.
If you don't already subscribe, be sure to hold off as you'll have a 30 day free trial you'll be able to use closer to the time to ensure you're getting the best deals from Amazon.
There may also be some big offers on Amazon's own services too. We've previously seen fantastic deals on the Amazon Prime service as well as Audible and some other services provided by Amazon.
Also bear in mind that there are other retailers to choose from too. Amazon's own products are sold at third-party retailers, and considering the retailer now has its own big day in Amazon Prime Day we may start to see lesser deals over the Black Friday period.
Stick with TechRadar to get the best deals
We don't yet know what deals Amazon will offer over the Black Friday and Cyber Monday period, but we can gurantee one way you'll be able to find the best deals; coming back to TechRadar.
We'll be sifting through the deals Amazon and all the other top retailers around the UK will be offering and giving you honest advice on what and where is the best place to buy your big purchases.
If you want to keep an eye on the best deals, we'd heartily recommend following TRDeals on Twitter plus you can enter your email address below to join our mailing list so you'll get all of the information ahead of the Black Friday deals later in the year.