CES 2017 is a wrap! This year's gadget-thon certainly lived up to the Las Vegas expo's reputation as the place to see what's next in tech, showcasing innovations that will set the tone for the rest of the year and beyond.
The likes of Samsung, Sony, LG and HTC brought their best to the annual consumer electronics gathering, unveiling everything from impossibly thin TVs to an accessory that just might change the course of virtual reality. We chatted with the co-founder of Oculus about - what else - VR, got the scoop from Huawei on just how smartwatches can take the world by storm, and learned where the next battleground in television really lies.
Read on for the latest news, hands-on reviews and videos straight from Sin City, and be sure to check out all the winners of TechRadar's 2017 CES Awards!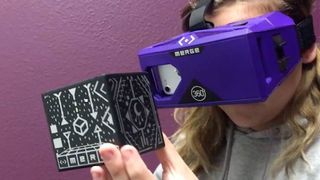 Head to the next page for all the pre-CES news, rumors and analysis!