The Black Friday 2017 sales in Australia are almost here, and it's expected to be a huge day of spending Down Under, with the sale event gaining popularity with each passing year.
And Australia's most popular auction site will not be left behind. eBay provides great incentives to shoppers by hosting regular sales and November 24 will be no exception. You can expect eBay Australia to continue the savings bonanza for Black Friday this year.
There'll likely be discounts on all sorts of tech products – 4K TVs, cameras, laptops, tablets, smartphones and everything else in between. They may not always be the latest versions of the goodies, but you can be sure to find great deals on not just brand-new kit, but plenty of second-hand and refurbished products as well. And if you're comfortable with that, you could save even more.
Saving before Black Friday
You don't, however, need to wait for Black Friday to come around to save. You can begin shopping now, as eBay has 20% off a huge array of gadgets and gizmos until November 16 as part of its Christmas Gifting Frenzy. Here are some of our picks from the current sale: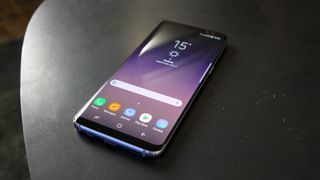 Samsung Galaxy S8 ($736, down from $1,149): The best phone of 2017 has been getting some very tempting discounts in recent months, as competition from newer flagships grows. Experience the wonders of Samsung's Infinity Display and the power of the latest Galaxy S8 in Orchid Grey, Maple Gold, or Coral Blue. Get a Samsung Galaxy S8 for only $736 from eBay when you enter the code PING20, bringing it down from $1,149.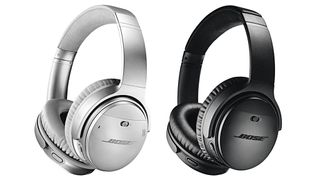 Bose QuietComfort QC35 II Noise-Cancelling Headphones ($376, down from $499): The latest iteration of Bose's incredible QuietComfort 35 headphones are the first to feature integrated Google Assistant, making the mega-convenient cans even moreso. Excellent sound and build quality, and full of the latest features, like Bose's powerful noise-cancelling, you can get the Bose QC35 II in Black or Silver for only $376, down from the usual $499, when you enter the code PING20 at checkout.
Samsung 55" QA55Q7FAMW QLED 7 Series TV ($2,035; down from $2,475): Want to know what all the fuss is about with regards to the brand-new QLED TVs? One way to find out is to get one of your own. So upgrade your entertainment to Quantum Dot technology that promises the most vivid colours and superb image quality, plus you get to save some dosh before Black Friday, with the 55-inch Samsung Q7 series telly up for grabs for $2,035 with the use of the code PING20 at checkout. That's a saving of $495.