eBay Cyber Monday sales in Australia: deals still available on tech and more
Deals
Contributions from
last updated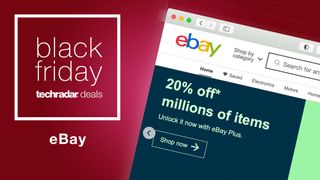 (Image credit: Future)
[Update December 2, 2022: eBay's Black Friday/Cyber Monday sales have come and gone. That doesn't mean you can't still find a bargain from a number of retailers on the site. eBay has deals dropping every Tuesday along with a number of coupons on offer across a wide range of products. So if you still want to pick up a bargain, jump on over to our best eBay tech deals page for the top bargains updated every Tuesday and Friday.]
There's still one more day to take advantage of eBay's coupon codes for Black Friday and Cyber Monday. While the sales event has officially passed, you can still nab a saving across some of the hottest tech on offer across the site.
There's bargains for everyone, however eBay Plus members get the best deals with some exclusive coupons and savings only available to them. If you want to nab the best savings, you can still sign up to eBay Plus before you checkout, and there's even a 30-day free trial period so you can test out the service without paying a cent to see if it's right for you.
We've got the highlights on eBay right here. If you want to find even more discounts across the web, we'll also be highlighting only the best deals on our main Cyber Monday hub so you can save time while searching for that new prized possession.
eBay discount & coupon codes this week
Best eBay Cyber Monday deals under AU$100
The best eBay Cyber Monday tech deals
The deals below have since expired, check back in November 2023 for the next Black Friday and Cyber Monday offerings from eBay.
Gaming
Monitors
PC peripherals
TVs & soundbars
Smart Home
Headphones and speakers
Tablets & eReaders
Cameras
Health & wellness
Home appliances
eBay Black Friday: key information
Does eBay offer Black Friday deals?
eBay Australia offers up a variety of bargains leading up to, during and even after Black Friday. While everyone will be able to find a deal from homewares to tech, eBay Plus members are offered exclusive deals across the sales period on top of the regular perks that come with an eBay Plus membership.
What time does Black Friday start on eBay?
Taking place on the Friday directly after Thanksgiving in the US, Black Friday falls on November 25, 2022 and officially closes out with Cyber Monday on November 28.
eBay won't wait until that Friday rolls around though. Official sales generally kick off a bit earlier, with eBay historically holding a 20% off sale in the lead up to Black Friday. Chances are you'll be able to snag a bargain before November 25 hits.
After the early deals, we can expect to see eBay offer up a variety of great discounts on products throughout the Black Friday weekend, and Plus members in particular will be given access to some exclusive deals.
Bargains won't be limited to just one week during eBay's Black Friday sales. We recommend keeping tabs on offers leading up to November 25 and waiting until your sought after product has hit the best price.
How to get the best eBay Australia Black Friday deals
With millions of items listed across eBay Australia, it can be difficult to narrow down the best bargains any time of the year. Black Friday is no exception, but don't worry, we've got you covered. During eBay's Black Friday sales we'll be tracking the best deals right here, from laptops to TVs, cameras to audio gear, gaming and more.
eBay Plus members are privy to the best bargains. You can sign up to a free 30-day trial of eBay Plus, and once that trial period is over there's a fee of AU$49 a year (or AU$4.99 per month). If the membership isn't right for you, you can cancel within that first 30-days to avoid any fees. If you want to take advantage of the free trial for Black Friday, we recommend waiting until November 1 to sign up so you'll be able to snatch those bargains across the whole month of November.
When you have the time, we recommend shopping around and checking back here on TechRadar for our best deals. While eBay does offer excellent discounts on a range of products, some third party sellers will take advantage of the holiday sales and hike the price of popular goods before applying a saving. Be cautious of sellers you aren't familiar with to make sure you nab the best bargain.
If you're unsure, check out what we've found while trawling through the massive sale. We hunt down bargains across a wide range of retailers, including JB Hi-Fi and Amazon and we keep a close eye on specific products such as gaming gear, cameras, laptops and more. The best bargains across the web will be listed in our main Black Friday deals page, so if you need help finding the lowest price, it's the best place to go.
eBay Australia Black Friday deals: what to expect
eBay offers up a huge variety of products so it can be difficult to narrow it down to a single trend. In the last couple of years though, we've seen Dyson products hit some great discounts on eBay – from fantastic hair dryers to the company's renown vacuum cleaners.
Brands such as Dell, Lenovo, HP and Microsoft laptops are often found at a better discount on eBay than each manufacturer's own site. This is because eBay regularly offers up a 20% off sale, and with this discount, you can pick up an additional saving on products that have already been reduced.
Dell, Microsoft and Lenovo all have their own eBay stores. We'll be watching each one closely before, during and after Black Friday for deals, but if you're after a particular build, you'll likely have to jump over to the manufacturer's website, which will also offer up Black Friday discounts of their own. If you're after a good monitor though, Dell eBay often has great deals on the company's range.
During Black Friday, you'll often find cameras and smartphones heavily discounted on eBay. Be cautious though – some sellers will bump up the RRP of these items before applying a discount to make the deal look more appealing. Generally, the discount percentage makes the final price worth considering, but just watch out for price jacking while hunting for bargains.
If a TV is on your wishlist during Black Friday, you're better off here on eBay than over on Amazon Australia. Major retailers such as The Good Guys, Bing Lee, Big W and Appliances Online are all on eBay and you'll often find eBay discount codes work on already reduced products to increase your savings.
How do I get the best Black Friday deals on eBay?
Before Black Friday arrives, we recommend planning out what items you want. Once you know what you're after, do a little research before November 25 and bide your time. We definitely recommend waiting for one of eBay's 20% off sales as you can often apply these deals on already discounted products for even bigger savings.
Here at TechRadar, we also get a preview of eBay's Plus-deals that are only available for a limited time. We find out ahead of Black Friday, and we'll let you know what they are right here on this page. If you see a product you want, we recommend trying your luck and attempting to grab that product. They're limited, so they'll go quickly, but they are released in batches throughout the day so you have a decent chance of nabbing a highly sought after bargain.
It helps to know how much you're willing to pay for what you want ahead of time. This will help you nab your product at the best price possible. It can be tempting to jump at every deal, but we recommend knowing exactly what you're after beforehand to avoid impulse buying.
The Black Friday and Cyber Monday sales are intimidating as there are numerous retailers trying to nab your hard-earned cash all at once. While there'll be an abundance of competitive deals, there'll also be a bunch that appear better than what they actually are.
Here at TechRadar, we're here to ensure you get the best eBay Black Friday deals. Across Black Friday through to Cyber Monday and beyond, we'll keep an eye across all of the top retailers and highlight the best savings on tech to suit every budget.
5 of the best eBay Australia Black Friday deals from last year
Sign up to receive daily breaking news, reviews, opinion, analysis, deals and more from the world of tech.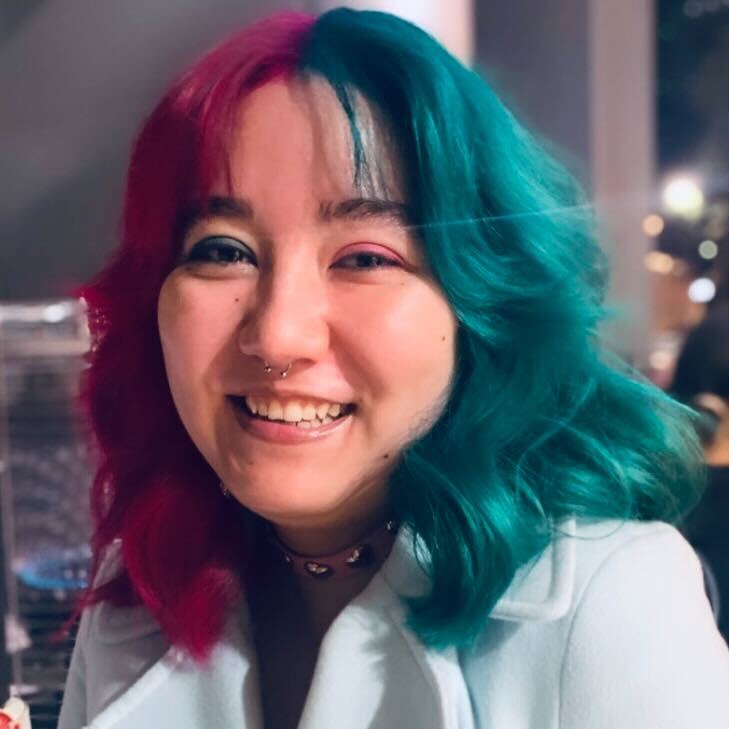 Writer, TechRadar Australia
Petra is new to the industry, but has had a long-time love of tech, gaming and entertainment, which she now gets to indulge by writing for TechRadar. She's also keen on sharing news about deals and discounts in the APAC region – with a background in archaeology, she'll dig deep to find the best deals and thanks to her long history in retail, knows what makes a good bargain. She also is a bit of a keyboard hobbyist, having found enjoyment with mechanical keyboards during 2020's lockdown, and has big plans to build a fully custom matching keyboard and PC in the near future.