Coffee maker Black Friday deals 2023: the best deals still available now
Deals
Contributions from
last updated
Missed out on Black Friday? Here's your guide to the best coffee maker deals will get you brewing without breaking the bank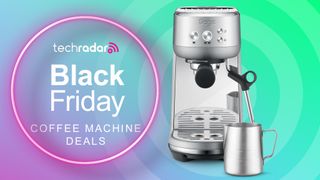 (Image credit: Future)
We're still seeing loads of incredible Black Friday coffee maker deals, even if Black Friday is over. You can still find some great offers in post-Cyber Monday sales with retailers like Amazon, Best Buy and Walmart in the US, and Currys and Argos in the UK offering some great discounts.
If you're looking for the best coffee maker, you might be feeling a little overwhelmed. They can be pretty hard to navigate; that's where we come in. We're gathering our favorites on this page so you don't have to trawl through various retailers when looking for the best deal.
Black Friday was a good time to pick up an appliance like a coffee maker at a bargain price, but that doesn't mean you've missed out on the deals altogether. Per an Adobe study into 2022 holiday sales appliances get gradually cheaper through October and November. There were a few spikes back up in the middle of this period, but sales were definitely at their best during Black Friday, with a slightly less good situation on Cyber Monday (but there were still plenty of deals to be had). We've also got a specific page for Black Friday Nespresso deals, Black Friday Keurig deals, and Black Friday Espresso Machine deals if you're looking for something more specific.
Black Friday coffee maker deals - quick links (US)
Best Black Friday coffee maker deals in the US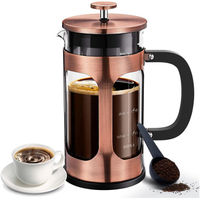 BAYKA 1 Liter French Press Coffee Maker: was $32.99 now $24.99 at Amazon
We've seen this french press on sale for $4 less, but it's still not a bad deal if you're looking to get a simple tech-less coffee maker that can brew a lot of coffee (up to one liter) in one go. This is a Prime Member exclusive deal, and you an knock it down to this super low price with a 10% coupon on the store page.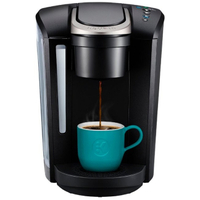 Keurig K-Select Coffee Maker: was $149.99 now $69.99 at Best Buy
The Keurig K-Select is designed for those who enjoy their coffee stronger than usual (and we're not kidding). This model boasts a dedicated Strong Brew feature that kicks up your coffee's strength and intensity, and you'll be able to make use of it in 6, 8, 10, or 12-oz cup sizes. Best Buy's sale is offering the K-Select for a record-low of $69.99, which is a price we don't think we'll see better.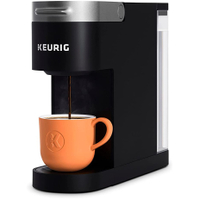 Keurig K- Slim Coffee Maker: was $129.99 now $79.99 at Amazon
If space is an issue on your kitchen top, consider Keurig's K-Slim machine. It's a lot thinner than your average coffee maker but can still serve up to 12 oz of liquid at a time. It's a great choice if you want something practical but with a small footprint. Keurig itself dropped the K-Slim down to $75 last Black Friday, and it was $69.99 just last week, but $79.99 isn't bad.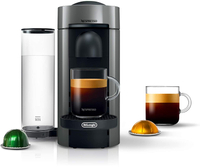 Nespresso VertuoPlus coffee machine: was $249 now $174.28 at Amazon
For a pod coffee machine, we highly recommend the VertuoPlus from Nespresso. It's one of the best coffee makers you can buy, and this specific model includes a handy milk frother, so you can enjoy a cup of premium, creamy coffee without leaving your home. Just note we have seen it as low as $75 at Amazon before.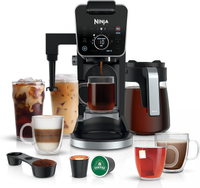 Ninja CFP301 DualBrew Pro: was $229.99 now $201.67 at Amazon
This coffee machine is a two-in-one. You can use coffee pods to make barista-style drinks, or ground beans to fill the large glass carafe that comes with it. Best of all, this is the cheapest this coffee maker has ever been, so this is a deal you won't want to miss.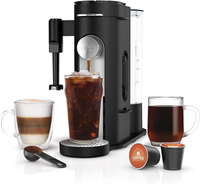 Ninja Pods & Grounds Specialty Coffee Maker: was $129.99 now $79.99 at Amazon
This coffee maker can use coffee grounds or coffee pods to create different kinds of brews. Just note that this is a single-serve coffee maker so it will be slow to make drinks for a large gathering of people.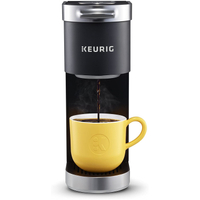 Keurig K-Mini single-serve pod coffee machine: was $89.99 now $69.99 at Target
This Keurig K-Mini coffee maker is a great choice for those working with a small kitchen space thanks to its compact size, especially now that it's on sale for $89.99 at Target. The coffee maker can brew a cup in just minutes and is less than five inches wide, so it's an easy fit for even the most cramped of kitchens.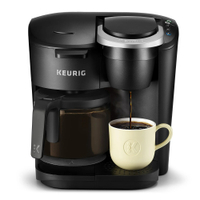 Keurig K-Duo Essentials: was $99.99 now $79 at Walmart
This coffee machine can brew a large carafe using ground beans, or single cups using K-Cup coffee pods. It's a best of both worlds coffee maker and it's currently $20 off.
Black Friday coffee maker deals - quick links (UK)
Best Black Friday coffee maker deals in the UK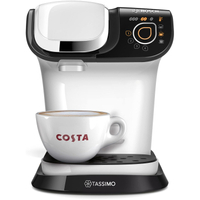 Tassimo Bosch My Way 2: was £99.99 now £58 at Amazon
Here's a solid 42% off the straightforward and easy-to-use Tassimo Bosch My Way 2-pod coffee machine. Personalization options allow you to adjust the temperature, volume, and intensity of your drink, while there's support for over 50 different pods featuring popular brands and styles. Plus, the in-built Brita filter ensures a fresh and clean brew every time.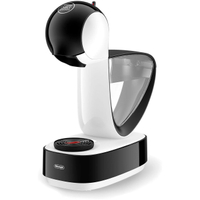 DeLonghi Nescafé Dolce Gusto Infinissima: was £109.99 now £39.99 at Amazon
Using Nescafe coffee pods you can create a range of different coffees and espressos with this discounted DeLonghi machine. This deal is only £3 more expensive than it's ever been so this isn't one to ignore. Plus, there's a high chance it'll go down even further in the next few days.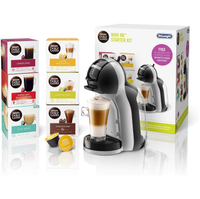 DeLonghi Nescafé Dolce Gusto Mini Me: was £114.99 now £49.99 at Amazon
Not only will you get a Nescafé coffee maker that can brew a large selection of barista-style beverages, but you'll also get six boxes of coffee pods to try out. This will help you find drinks you love, and let you start using your new coffee machine right away.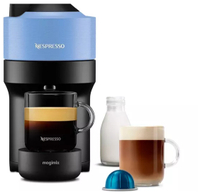 Nespresso Vertuo Pop: was $99.99 now £59 at John Lewis
This single-serve Nespresso machine comes in various fun colors and can brew a large variety of caffeinated beverages. Your order will also come with 30 free capsules, so you can start enjoying delicious coffee right away.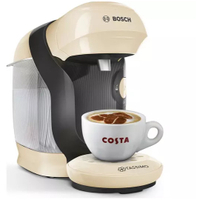 Tassimo Joy coffee machine: was £106 now £34 at Currys
This stylish coffee machine from Tassimo is a whopping £72-off in Currys' Black Friday deals, which is an excellent discount. The only downside is you'll be locked into using Tassimo pods, but they offer a huge range of capsules for making hot beverages beyond coffee such as hot chocolate.