This early Prime Day deal on the Fire 7 tablet is so cheap, it's too good to pass up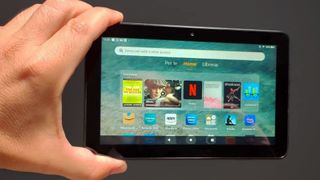 (Image credit: Future)
Most experts recommend no screen time for children under the age of two. I might stretch that do those younger than four. Realistically, though, I've seen parents handing babies their smartphones. It's a terrible idea since the kid is just as likely to chuck it to the pavement as they are to drool into those tender charge ports.
If, however, you really want to give your toddler or elementary-school-age child a tablet, there may currently be no better cost-effective and worry-free choice than the early Amazon Prime Big Deal Day deal on its Amazon Fire 7 Tablet. Normally $60 (already a decent price), the early deal – available to Prime Members only (that service costs you $139 / £95 a year) – drops the 7-inch tablet down to an almost disposable price of $39.99. (In the UK, you'll pay £59.99 for the Amazon Fire 7 Kids tablet. That's 45% off what's essentially the same hardware but with a cushiony kids cover, a 2-year replacement guarantee, and 1 free year of Amazon Kids+ content.)
That's the kind of price that might encourage you to buy a few of these tablets and stuff them into holiday stockings for all the kiddies and maybe a few adults, too.
Early Prime Day deal - Amazon Fire 7 tablet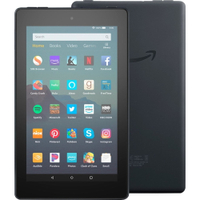 Amazon Fire 7 tablet (16GB): $49.99 $39.99 at Amazon
The cheapest Fire tablet deal from today's sale is the Amazon Fire 7, which is down to just $39.99 - the lowest price we've ever seen. The best-selling tablet features a seven-inch display, 16GB of RAM, and up to seven hours of battery life. The Fire 7 also works with Amazon Alexa for hands-free control with compatible smart home devices.
Let's be clear here. This is no best iPad or Amazon Fire 10 HD. It's primarily a small tablet for small hands and young minds who don't know how to treat technology with kid gloves.
The specs are low-powered, but they're good enough for web use, mobile games, streaming video, and even some limited content creation.
Here are the key specs you should know about.
The 7-inch touch screen is just 1024 x 600 pixels. That's sub-HD, but considering the screen size, it's more than passable.
The 2GHz quad-core CPU won't be setting any benchmark records, but, again, 2GHz is more than respectable for most mainstream tablet tasks, especially content consumption, which doesn't stress the CPU all that much. Also, it's backed by a paltry 2G of RAM, which means the tablet will be a limited multi-tasker.
You'll start with just 16GB of storage (it's upgradeable), which doesn't sound like a lot (okay, it's not), but when you pair it with the tablet's 2MP camera, you'll still struggle to fill it. Just remember, this is not a tablet where you can download an entire season of The Flash from Netflix. Just do a few episodes at a time.
The 10-hour battery life is more than respectable, and when you're streaming video, it should more than live up to that promise. If, on the other hand, your child tries to use the table to do a lot of school work, that estimate might drop by half.
The tablet weighs less than 10 ounces, which means it'll be just right for kid hands, and if you happen to get one for yourself, a perfect, cheap mobile info and distraction backup device you can drop in your backpack or bag (just remember it doesn't support LTE)
There's no WiFi 6, but 802.11a,b,g,n are all supported.
As for the ports, one is the USB-C style supported by, now, virtually all major tablets and phones, which means you probably already have a spare charge adapter for it. Also, it's the rare mobile device that still includes a 3.5mm headphone jack. That's good news because instead of handing your child your beloved Bluetooth earbuds, they can make do with a $9 pair of wired headphones.
It's an Android tablet with a FireOS overlay. which means it's definitely not Android 14, and you'll be accessing Amazon's curated Android apps store, which is fine and may protect you a bit more from charlatan apps.
Right, this is not a top-tier tablet. It only garnered three stars in our most recent review, but then that was when you had to pay $59 for it. A 33% discount makes it attractive for the right audience and use range. As we noted in our review, this is
"really a tablet for entertainment purposes. Although there's an online browser and email app, the slate is marketed towards people who want to download or stream movies, TV shows, music and books. If you want a productivity or creativity-focused tablet, there are other brands with better options"
As is often the case with Amazon's cheapest gadgets, this is ad-supported, which means your lock screen might show an ad for another Amazon product or book. I personally don't mind this but for some, it may be a showstopper. In that case, you can pay more for the ad-free option but then you might as well upgrade to a better and more powerful Amazon Fire tablet.
Virtually all Amazon products include the digital voice assistant Alexa, and the Fire 7 tablet is no different. If you want to give someone a hands-free digital recipe stand, this ultra-cheap tablet might be the right choice.
When it comes to choosing an early holiday gift, this tablet ticks most of the boxes: it's affordable, versatile, portable, and won't break your heart or bank if you break it.
You might also like
Get daily insight, inspiration and deals in your inbox
Get the hottest deals available in your inbox plus news, reviews, opinion, analysis and more from the TechRadar team.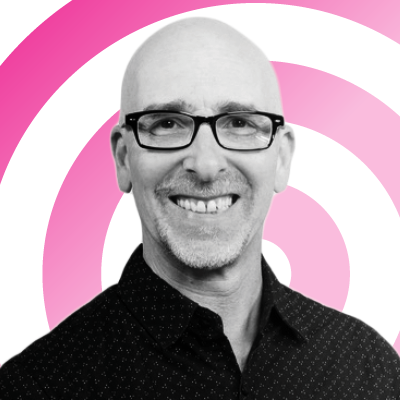 A 35-year industry veteran and award-winning journalist, Lance has covered technology since PCs were the size of suitcases and "on line" meant "waiting." He's a former Lifewire Editor-in-Chief, Mashable Editor-in-Chief, and, before that, Editor in Chief of PCMag.com and Senior Vice President of Content for Ziff Davis, Inc. He also wrote a popular, weekly tech column for Medium called The Upgrade.
Lance Ulanoff makes frequent appearances on national, international, and local news programs including Live with Kelly and Ryan, Fox News, Fox Business, the Today Show, Good Morning America, CNBC, CNN, and the BBC.