Guitar Hero IV gets drums and microphone
So says Activision CEO Bobby Kotick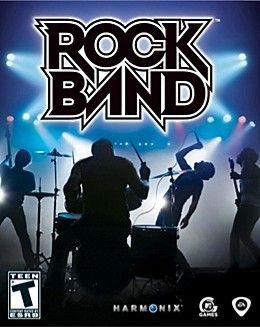 Guitar Hero IV is set to follow in Rock Band's Cuban-heeled footsteps and also feature a drum and microphone peripheral, according to a recent interview with Activision CEO Bobby Kotick.
Following the planned release of Guitar Hero: Aerosmith in June, Activision will then concentrate on the development of Guitar Hero IV which, also like
Rock Band
, will feature new downloadable tunes released on a weekly basis.
Local bands
Kotick also noted that Guitar Hero IV could also have "local content" from "local bands" – meaning that it could well follow on from MySpace as being a new way of 'breaking' new bands.
Aside from the issue of naming (should a game called Guitar Hero feature drums?) it will be interesting to see if Guitar Hero IV is able to compete with Rock Band, a new franchise on the 'bands in a box' block that has the considerable weight of MTV and Electronic Arts behind it.
Universal's back catalogue
Activision's recent merger with Vivendi also means that the company will have access to content from Universal Music.
TechRadar hopes they manage both to do a decent job on the development (sales of past versions of Guitar Hero suggest they've been doing something right…) and to market the product at a reasonable price in Europe, something that EA has singularly failed to do with the criminally over-priced £180 price-tagged Rock Band.
Sign up to receive daily breaking news, reviews, opinion, analysis, deals and more from the world of tech.