Image 1 of 5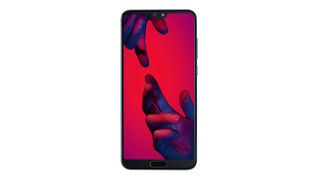 Image 2 of 5
Image 3 of 5
Image 4 of 5
Image 5 of 5
5. Huawei P20 Pro
An excellent flagship smartphone with top-notch triple cameras
Release date: April 2018 | Weight: 180g | Dimensions: 155 x 73.9 x 7.8 mm | OS: Android 8.1 | Screen size: 6.1-inch | Resolution: 1080 x 2240 | CPU: Kirin 970 | RAM: 6GB | Storage: 128GB | Battery: 4,000mAh | Rear camera: 40MP + 20MP + 8MP | Front camera: 24MP
Amazing camera
Superb battery life
Interface isn't market leading
Only Full HD display
The Huawei P20 Pro is one of the best phones the brand has ever produced, and it's still troubling the top of our charts. Even if you've never heard of this brand before, the P20 Pro is a phone that deserves its place among the very best brands out there.
Screen: The 6.1-inch display is only Full HD, but that does help with battery life. This is actually probably one of the weakest parts of the phone, as it lacks the colour reproduction of its rivals, but it does come with a screen protector pre-fitted, which is a nice touch.
Battery life: The Huawei P20 Pro will get you a day and half of light to moderate use - it goes down after a full month's effort, filling it with apps, but even still we're getting a good day's hard use, which is great.
Camera: The camera is the standout feature on the Huawei P20 Pro, offering three lenses... and they're actually useful. The resolution is pin sharp thanks to brilliant image stabilisation, the software photo optimisation is excellent and having that 40MP sensor has been boosted well by Leica for good low light performance.
Mini verdict: The main issue you have to overcome with the P20 Pro is the fact you might not be familiar with the brand, but not only is Huawei a worthy competitor to Apple and Samsung, but it's the most likely to get the bigger price drops first (which is worth checking out using our price finder below).
Read more: Huawei P20 Pro review