Editor's note: August, 2022
After a few quiet months, a flurry of high-end handsets are about to launch, with the Samsung Galaxy Z Fold 4 and Galaxy Z Flip 4 towards the middle of the month, the iPhone 14 line in September, and the Google Pixel 7 line probably in October. Ahead of that, we've moved the Realme GT 2 into second place on this list, as TechRadar seeks to highlight options for the more budget-conscious among us.
There's a lot to bear in mind when choosing the best smartphone for you. Mobiles are one of the most important gadgets you can buy in this day and age, and you need to make sure that what you're getting is the most ideal one for you.
Since we test nearly every new smartphone that's launched, from both massive brands like Apple and Samsung and small up-and-comers like Vivo and Realme, we're here to help. We wrote this list of the best smartphones up based on this testing, and it's our definitive rank of the handsets you should consider buying.
The top three options here cover a range of prices. So, whether you've got all the money in the world or are on a budget, there's something for you in this guide – though our list of the best cheap phones might help if you're in that latter camp.
Included are the specs of each phone, and what we liked and didn't like about it - this is to help you if you have a certain spec or feature you're looking for, like top cameras or a great-looking display. It's worth thinking about your wants and needs before you start shopping around.
If you've got more specific tastes, we've got some other guides too: maybe you want one of the best iPhones on the market, or instead think one of the best Android phones might be more your cup of joe.
Obviously, we can't cover every single good smartphone in this list - it's just the top of the top, or the SparkNotes version of the best smartphones you should consider buying. Keep checking back though, because every time we give a smartphone a positive review, we make it a contender for this list - that means the ranking can change often.
Best smartphone 2022: which phone is for you?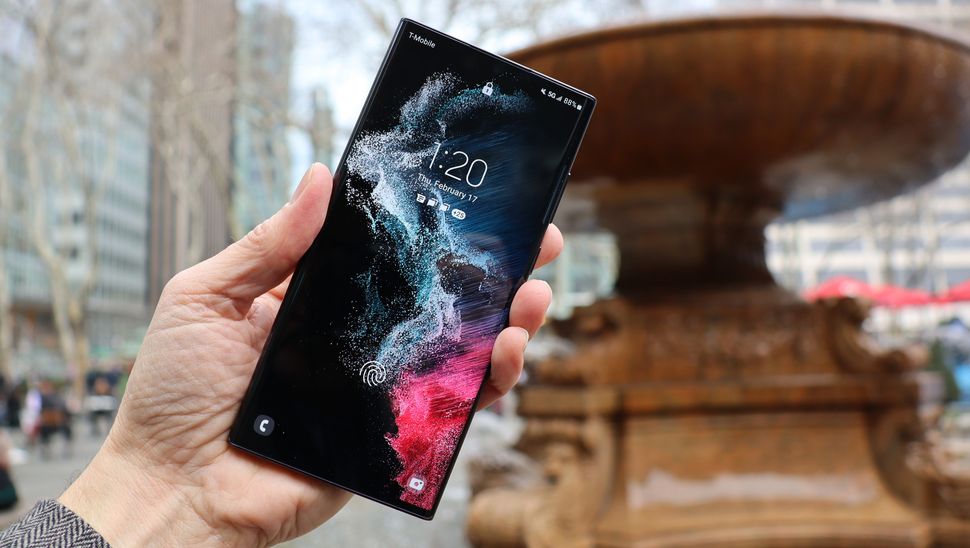 The Samsung Galaxy S22 Ultra is a strong phone in almost all aspects - its camera are fantastic, its screen looks incredible, it's got loads of processing power, our list could go on. There are one or two reasons that you might want to read further into this list: the Galaxy charges slowly, is very large and costs a lot, so depending on what you're looking for it might get a red 'X' mark for that. But for most people, the handset's strength across the board makes it the best smartphone to consider.
Why it's the best phone overall: While many phones have one strong element, the Galaxy S22 Ultra is an all-rounder, and that's why it's listed as our best phone. No matter if you're a passionate photographer or frequent gamer, you'll find the device great. The phone also has an S Pen stylus, which is a useful extra for note-takers and doodlers. Plus, in our benchmark tests the Samsung Galaxy S22 Ultra scored incredibly highly, sitting in the top few products in our lists, and so it's great for gaming or video editing, or any other intensive process like that.
Screen: The S22 Ultra's 6.8-inch screen has a 1440 x 3088 resolution (for 500 pixels per inch), a 120Hz refresh rate, and a very high peak brightness of 1,750 nits, which makes it nicely visible even in bright sunlight. We found that everything looked fantastic on this display, and a variable refresh rate means it can drop to 1Hz to conserve battery when a high refresh rate isn't needed.
Battery life: The battery lasts for about a day - as long as you're using it normally, and not for non-stop video recording or something equally draining - which is surprising given how some top-end phones have bad battery lives.
Camera: The camera is great for its versatility. If you want you can take great-looking ultrawide shots, or zoom all the way in with 10x optical and 100x digital limits to get close to your subject. There are also loads of useful modes, like a Portrait mode that takes wonderful pictures of people or Single Take which uses AI to pick the best picture from a selection of them.
Read more: Samsung Galaxy S22 Ultra review
If your budget doesn't stretch to some of the other, more premium phones on this list, then you should consider the Realme GT 2. It costs half of the amount that most of the other devices on this list do, and even less than half in some cases, yet its specs are impressive. This being a budget phone, there are some rough edges - we found the software rather buggy, and there's no telephoto lens for zoom photography. But given how much you're spending, this is a bargain.
Why it's ranked 2nd: From a pure specs perspective there are many better phones than the Realme GT 2, but when you factor in price and value, this strikes a superb balance, offering decent specs at a remarkably low cost.
Screen: The Realme GT 2 has a vibrant 6.6-inch OLED display with a FHD+ resolution and a 120Hz refresh rate. In our review we found that it would sometimes misrepresent photos, but that it otherwise displayed good colour - with a few different display settings to choose between.
Battery life: There's a big 5,000mAh battery and the charging is wonderfully quick. In fact, it'll run rings around the Samsung or Apple devices elsewhere on this list. In our tests, we found it powered from empty to full in less than 43 minutes.
Camera: The phone has a 50MP main camera that's great for taking colorful pictures, and it's also great in low-light conditions. In fact, the Sony sensor at play here trounces some of the other 50MP cameras in the above phones when you're taking night pictures, and we loved taking shots in the dark with it.
Read more: Realme GT 2 review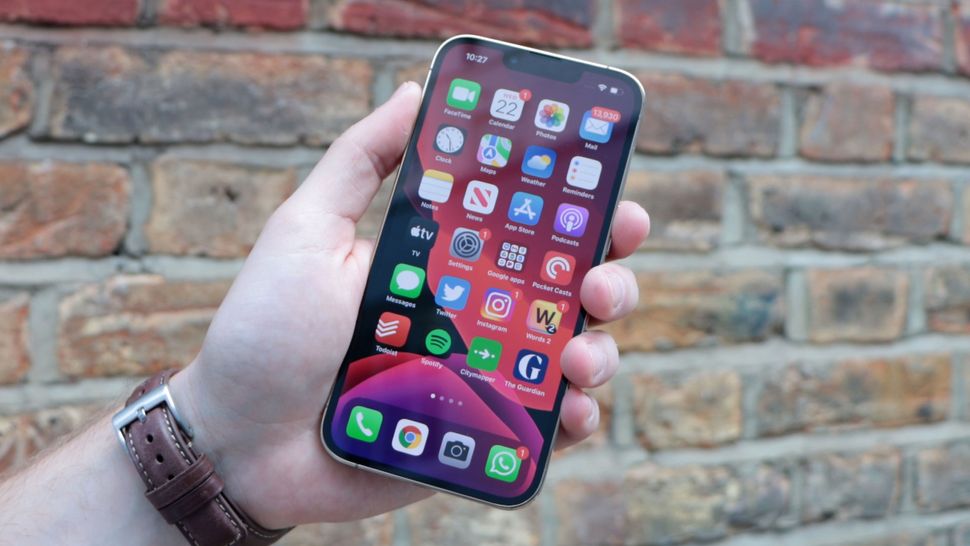 If you're an Apple fan, then the iPhone 13 Pro and 13 Pro Max are the two best smartphones you should consider - we've combined these two handsets into one entry, as the only big difference between them is the screen size. These iPhones arguably don't quite compare to the top Android phones, but for iFans, these are the top handsets running Apple's iOS operating system.
Why they're ranked 3rd: The iPhone 13 Pro phones are the best and most powerful iPhones on the planet. They're more powerful than the iPhone 12 Pro handsets thanks to their newer A15 Bionic chipset, and we found them to be super fast to use, whether you're just swiping between menus or playing loads of games.
Screen: The iPhone 13 Pro has a 6.1-inch 1170 x 2532 display and the iPhone 13 Pro Max ups that to a 6.7-inch 1284 x 2778 one, but both have a 120Hz dynamic refresh rate and both look great, if not quite as sharp as some phones.
Battery life: We found the phones to both last about a day between charges - that's about the limit of what you can expect from a powerful flagship phone. While the Pro has a smaller 6.1-inch screen and the Pro Max has a larger 6.7-inch one, the battery is also bigger on the Max, which is why battery life is comparable.
Camera: These Pro phones tout three rear lenses - they each have a main, ultrawide and telephoto (or zoom) camera. You're getting the classic iPhone camera experience here with great night mode, video modes and selfie tricks.
Read more: iPhone 13 Pro review | iPhone 13 Pro Max review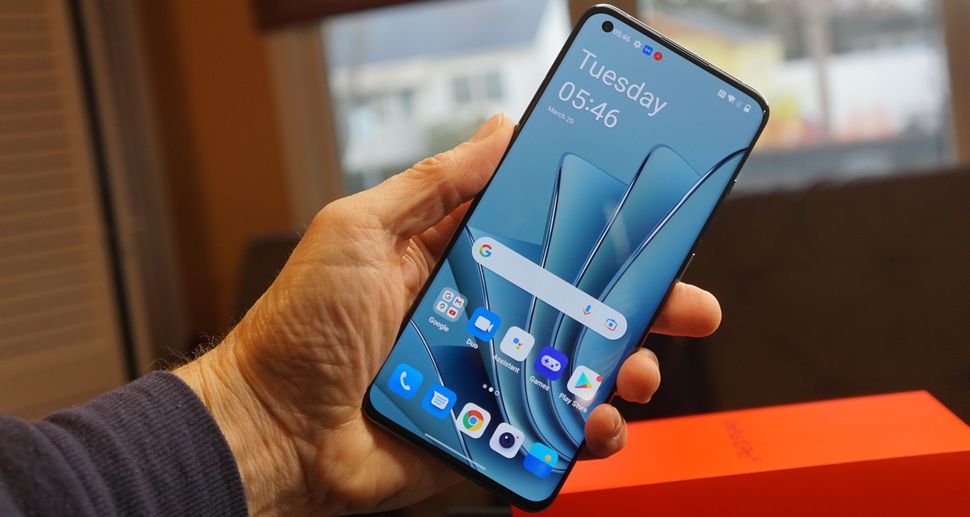 The OnePlus 10 Pro has 'Pro' in the name, and its features rival some of the other handsets on this list that tout that suffix, but in terms of price it's actually more affordable - which is why it's found its way into this high position on our list.
Why it's ranked 4th: The OnePlus 10 Pro is a great Android choice if you don't want a Galaxy smartphone. It has a superb screen, a super-powerful Snapdragon 8 Gen 1 chipset, and speedy charging. But the cameras don't match those on the very best smartphones.
Screen: This has a great-looking 6.7-inch AMOLED screen with a 120Hz refresh rate that can drop as low as 1Hz when a speedy refresh isn't needed. It's big, bright and beautiful, and also supports HDR10+.
Battery life: The OnePlus 10 Pro has a large 5,000mAh with life that we judged as middle-of-the-road. However, it also has incredibly fast 80W charging (unless you live in the US, where it's 65W).
Camera: There are three rear cameras, and they offer a good degree of versatility, and there are also a few camera modes created in co-operation with Hasselblad, including XPan, which will be fun for people who like the classic XPan camera. In our camera test, we found that the OnePlus 10 Pro performed a little worse than the Galaxy and iPhones above - it's still good for photography, but not enough to justify a higher spot than it has.
Read more: OnePlus 10 Pro review
The Google Pixel 6 and Pixel 6 Pro are the most exciting phones Google has launched in a long time, or arguably ever. They both have a design that's unlike any other phones, with a large camera visor and a three-tone color scheme, and they're just as interesting on the inside, with a Google Tensor chipset that's been designed and built specifically for these handsets.
Why they're ranked 5th: The Pixel 6 Pro is a true flagship. The standard Pixel 6 has slightly lesser specs, but also comes in at temptingly affordable price, and both phones run Android 12, with Google's vision of the software intact. So they're a great showcase for Android, but they struggle with middling battery lives compared to the mobiles higher, which is why we can't rank them in the top three. The phones are also a touch weaker than rivals, as Google's own chipset is good but not great - however this will only be noticeable for select users who need loads of power, so we can't mark them down too much.
Screen: The Pixel 6 Pro has a beautiful 6.7-inch QHD+ display with a 120Hz refresh rate, and while the standard Pixel 6 is a step down at 6.4 inches, FHD+ and 90Hz, it still delivers vibrant visuals.
Battery life: The battery life is a slight issue with both of these phones, as it's distinctly middling, whether you go for the 4,614mAh Pixel 6 or the 5,003mAh Pixel 6 Pro. Both also top out at a middling 30W charging speed.
Camera: Both excel for taking photos, with a 50MP main and 12MP ultra-wide snapper – along with a 48MP telephoto camera offering 4x optical zoom in the Pixel 6 Pro's case.
Read more: Google Pixel 6 review | Google Pixel 6 Pro review
The iPhone 13 isn't as big an upgrade as the iPhone 13 Pro, as it lacks a 120Hz refresh rate, but with oodles of power and good battery life it's a strong choice if you don't have a fortune to spend.
Why it's ranked 6th: The iPhone 13 Pro / Pro Max and the Samsung Galaxy S22 range have the edge over the iPhone 13 when it comes to specs and features, but this standard iPhone model comes close to matching them, especially when it comes to battery life. Plus, it has slightly more power than its Android rivals.
Screen: With its 6.1-inch 1170 x 2532 OLED display, the iPhone 13 has a bright and clear screen. It doesn't have a 120Hz refresh rate, but it does at least have a slightly smaller notch than the iPhone 12.
Battery life: In our tests the iPhone 13 reliably lasted through a day of use, but not much more. That puts it in fairly average territory, yet it's still an improvement on many previous iPhones here.
Camera: The iPhone 13 lacks a telephoto camera, but its main and ultra-wide perform well, with the former having larger pixels than the iPhone 12's. With improved image stabilization too, plus some new shooting modes and features, there's a lot to play with here, and a lot to like.
Read more: iPhone 13 review