If you're on the hunt for an upgrade, figuring out the best phone from the variety of options available can be challenging – particularly as all the big-name brands begin to roll out the newest flagships. The first of 2023's new releases, the Samsung Galaxy S23 Ultra, debuted in February and immediately set a new bar for smartphone power and performance, while October's release of the Google Pixel 7 Pro made a similar splash with its stellar value for money.
But there are a lot more options to choose from, so we've put our skills to work testing all of the top smartphones in order to determine the 10 best options most worth your time and money.
Taking a close look at all of the key criteria and features, including price, performance, display, cameras and more, we're confident there is a right option for everyone to discover below.
Best phones at a glance:
Why you can trust TechRadar Our expert reviewers spend hours testing and comparing products and services so you can choose the best for you. Find out more about how we test.
Mimicking the Galaxy S22 Ultra's physical design in essentially every way, the S23 Ultra does very little to catch the eye at first glance, but in doing so hides what are some seriously impressive updates to Samsung's premium flagship.
To start, the S23 Ultra has the Qualcomm Snapdragon 8 Plus Gen 2 at its core, and this already impressive processor gets a further boost thanks to a collaboration between Samsung and Qualcomm for the former's new device. The result, which Samsung calls the 'Snapdragon 8 Gen 2 Mobile Platform for Galaxy', tweaks this processor's Cortex-X3 core to clock at 3.6GHz rather than the usual 3.2GHz.
According to Samsung, this allows the S23 Ultra's processor to offer the handset 51% better neural processing unit performance, 41% better GPU performance and 33% greater CPU performance than before – on top of a 20% boost to efficiency for superior battery performance. It's hard to argue with the evidence, as the S23 Ultra's 1Hz to 120Hz adaptive Dynamic AMOLED 2X display is genuinely gorgeous and every function performs at true premium speeds with equally impressive consistency. And that increase to the S23 Ultra's efficiency and its impact on battery life was easily observable in our time with the handset.
These improvements are all before getting to the S23 Ultra's cameras. Following on from the likes of the Motorola Edge 30 Ultra (below), the Galaxy S23 Ultra's main camera sensor is dialled up to a whopping 200MP, with a trio of sensors joining it at the rear. Yet the number attached to the S23 Ultra's primary camera isn't the full story, as the ISOCELL HP2 sensor powering it grants photos and videos taken with the Samsung flagship superior colour reproduction, better light absorption and superior performance in low-light conditions (to name just a few of the benefits). Samsung's focus on the S23 Ultra's video capabilities in particular are enough to see it dethrone the iPhone 14 Pro / iPhone 14 Pro Max (below) as the best smartphone for video recording – which is no mean feat.
Naturally, such upgrades found in one of the top premium smartphone options comes at a price, and the S23 Ultra is more expensive than its predecessor at launch. Thankfully, the S23 Ultra's price hike isn't quite as severe as some had feared, though will regardless set you back a bundle.
Read our full Samsung Galaxy S23 Ultra review
---
The Google Pixel 7 Pro isn't just the best Pixel, it's one of the best phones you can buy all around, and when considering what it offers at its price point it might be the top handset from a sheer value perspective. Android finally feels like a mature, thoughtful system that is easy to use, and the Pixel 7 Pro does much of the work for you in every task. It also offers amazing cameras which hit heights far beyond expectations based upon their specs on paper thanks to some advanced software features that Google has perfect for its Pixel lineup.
In terms of its screen, the Google Pixel 7 Pro offers a fantastic 6.7-inch display which (like the iPhone 14 Pro and iPhone 14 Pro Max below) uses LTPO OLED technology so that it can remain always-on without draining too much battery. It offers a 1440 x 3120 resolution, with a 512ppi that is even sharper than the iPhone and a peak brightness of 1500 nits.
The Pixel 7 Pro uses a 5000mAh battery, which is notably larger than the battery of the iPhone 14 Pro Max to power an identically sized screen, and the Pixel 7 Pro's battery was able to last a full day in our testing. It charges at 30W, which is slower than we'd like, while you can charge it wirelessly up to 23W and even reverse power to wirelessly charge other devices.
There are three cameras on the back of the Google Pixel 7 Pro: a 50MP f/1.9 main camera, a 48MP f/3.5 telephoto with 5X zoom, and a 12MP f/2.2 ultra wide lens with larger sensor pixels, capable of macro photography. As mentioned earlier, the real photo magic happens in the Pixel 7 Pro's software, using Google Photos for example to unblur your old images even if those photos weren't taken by the Pixel.
Yet arguably the best quality of the Google Pixel 7 Pro is its price. Despite being a premium handset to rival the top competitors from Apple and Samsung, its starting price will set you back over AU$400 less than the cheapest options of the iPhone 14 Pro and Samsung Galaxy S23 Ultra. And it achieves this while feeling like anything but a budget alternative to its top competitors, making it a true powerhouse from a value perspective and edging out the top iPhone model for this second spot in our list of the best phones.
Read our full Google Pixel 7 Pro review
---
The iPhone 14 Pro and iPhone 14 Pro Max tumble from the top spot in this list to third here with the release of the Samsung Galaxy S23 Ultra (above), and falling short of offering the kind of value found in the Google Pixel 7 Pro at its (much) less intimidating price point. Nonetheless, for Apple faithfuls the iPhone 14 Pro and Pro Max are the clear top options.
There aren't a great deal of differences between the Pro and Pro Max here besides the obvious size and battery capacity variations and the base Pro being slightly more affordable. Both have a leg up on the standard iPhone 14 with the removal of the notch, increased display brightness capabilities and the use of the A16 Bionic processor – where the standard 14 is left with the same A15 as the previous iPhone 13 models.
There's no great reinvention of the wheel in terms of base resolution for the iPhone 14 Pro and Pro Max, but the removal of the notch and introduction of a new element in the Pro models' Dynamic Island do a lot to catch the eye. The always-on display feature brought here to the iPhone for the first time also adds a boost to the models' pedigree, as do improvements to the ProMotion display's adaptive refresh rate, starting at 10Hz and going up to as high as 120Hz. Enhancements to the iPhone's brightness capabilities found here in the iPhone 14 Pro and Pro Max are the icing on the cake, with a max capability of 1,600-nit HDR brightness or 2,000 nits when outdoors.
The A16 Bionic exclusive in the iPhone range to the 14 Pro and 14 Pro Max steals the headlines here, with the 4nm processor boosting efficiency and the overall performance benefiting from the one billion more transistors with the A16 than with its predecessor. Battery sizes for the iPhone 14 Pro Max and particularly the base iPhone 14 Pro leave a lot to be desired, however, as the Max's battery weighs in almost 700mAh lower than the battery for the two smartphone options above it in this list and almost 2,000mAh lower with the base Pro. This does make the reported gains to energy efficiency granted by the A16 processor stumble somewhat short of full expectations particularly due to the enhanced brightness of the display.
The 48MP sensor at the rear is Apple's first pixel-binning sensor and ultimately grants superior low-light performance and colour fidelity, but really only sees Apple catching up to pixel-binning functions already found in certain Android competitors. The upgrade to the camera's Cinematic Mode in being able to support 4K 30fps will make amateur cinematographers happy but, overall, as good as the Pro and Pro Max's cameras are, they fail to stand out as much or any better than the best of their competitors.
This is especially true with the release of the Samsung Galaxy S23 Ultra above, which manages to make the cameras of the iPhone 14 Pro and Pro Max feel almost second rate by comparison. Even so, there is no better iPhone money can buy right now, and both of these handset options are powerful, smart devices with a lot to offer.
Read more: iPhone 14 Pro | iPhone 14 Pro Max review
---
We've previously gone on record as stating that the Samsung Galaxy S22 Ultra doesn't have a standout feature, however, we'd also like to reiterate that it doesn't necessarily need one – the S22 Ultra is a phone that does everything a little better than its predecessor. This is true even as the new S23 Ultra has managed to usurp it in almost every way, and convincingly so in some areas.
Nonetheless, the Galaxy S22 Ultra does manage to dazzle with its display, boasting a 6.8-inch QHD+ AMOLED screen with an adaptive refresh rate that reaches up to 120Hz for ultra-smooth scrolling and gaming, along with an insane brightness capacity of 1750 nits.
Usually, Samsung's flagships arrive in New Zealand equipped with the company's in-house Exynos CPUs, and while they're generally quite good, they do still deliver slightly inferior performance when compared to the Snapdragon chipsets featured in US models. Thankfully, that wasn't the case with the Galaxy S22 Ultra, as Aussies found it receiving the same Snapdragon 8 Gen 1 CPU featured with the model in the States. It's an exceptionally powerful chipset, yet again not quite on the level of its successor as found within the S23 Ultra at top spot on this list.
Still, with regular usage the S22 Ultra's 5,000mAh battery can last well into a second day before you'll need to charge, even if suffering a pretty significant drop off in efficiency with heavier usage situating its battery life closer to 9-10 hours. Luckily, the flagship handset is capable of super-fast 45W charging, however you will need to purchase a special power brick in order to achieve that charge rate.
The Samsung Galaxy S22 Ultra has a similar camera setup to the impressive Galaxy S21 Ultra, with a fantastic quad camera array that's led by a 108MP main sensor, but it's worth pointing out that key improvements have been made behind the scenes. For one, it has a larger 2.4um pixel sensor, which allows for additional light and data to be captured, meaning richer, more detailed images all round – especially when using the S22 Ultra's enhanced night mode. It also brings improved image processing, resulting in sharper photos when using the S22 Ultra's 10x optical or 100x digital zoom capabilities. While the cameras are also another area where the S22 Ultra doesn't meet the quality and performance value of the newer S23 Ultra, the S22 Ultra is regardless one of the top snapping smartphones on the market.
Discover more about the differences between the Samsung Galaxy S22 Ultra vs Samsung Galaxy S23 Ultra
Read our full Samsung Galaxy S22 Ultra review
---
The flip and fold (re)revolution hasn't lost any steam since it began a few years back, with the latest in Samsung's Galaxy Z Fold line offering more than just the extra screen space even if the price point might prove a sticking point for would-be adopters of the Fold's novelty. As you'd expect, the primary appeal of the Galaxy Fold 4 over alternatives is its screen space, with it being able to unfold to offer a screen size that is much closer to that of a tablet than a typical handset. And for those regularly bingeing Netflix on their phones or looking to design and create on mobile, the extra space could be hard to pass up particularly considering where else the Galaxy Fold 4 manages to impress.
To start, its 7.6-inch AMOLED display with 2176 x 1812 resolution is a notable improvement on the Fold 3, with an added adaptive refresh rate of 1 to 120Hz giving it added value for avid mobile gamers especially. The cover screen is also 2.7mm wider than the previous model, which ups the ante on the pre-existing appeal of the model's display size.
Battery life and performance is where things get a little bit tricky for the Fold 4. The CPU at its heart doesn't lack for power, as a capable CPU is entirely necessary in order to support the kinds of multi-tasking projects which thrive on the Fold. But the capabilities still fall behind the top phones in this list, and at the price that the Fold 4 will set you back that's frankly disappointing. Battery life is also an issue with the Fold 4 (as it has been with previous models), as the battery's size struggles to last a full day of supporting the phone's mammoth screen even if fast wired and wireless charging does offset some of this pain.
In a vacuum, the Fold 4's cameras are great, as colours pop, portrait mode is a treat and the 3x optical zoom holds up well. Low light and nighttime photography are also impressive, as are the video recording capabilities which extend up to 8K @ 60fps (which is admittedly better on paper than in reality due to 8K's not being the general default resolution of anything and the cost it will afford your storage to shoot with it). But there are good reasons that the Fold 4 is not the highest ranking Samsung smartphone in this list, and the camera is a key one of those. Despite its high price point and the fact that it is a newer release, the Fold 4's camera is less capable than that of the Samsung Galaxy S23 Ultra by quite a distance. Odds are you wouldn't primarily be considering the Fold 4 for its camera anyway, so it could be a non-issue for many users… but for some, this may be a dealbreaker.
But if you're on the fence as to whether to opt for a smartphone or a tablet to lift your streaming game or step into the world of mobile graphic design, the Galaxy Z Fold 4 is an attractive proposition. In fact for these purposes, it may be the best option so far as best phones are concerned. If your requirements are less demanding, however, there are better and cheaper options to be found.
Read our full review: Samsung Galaxy Z Fold 4
---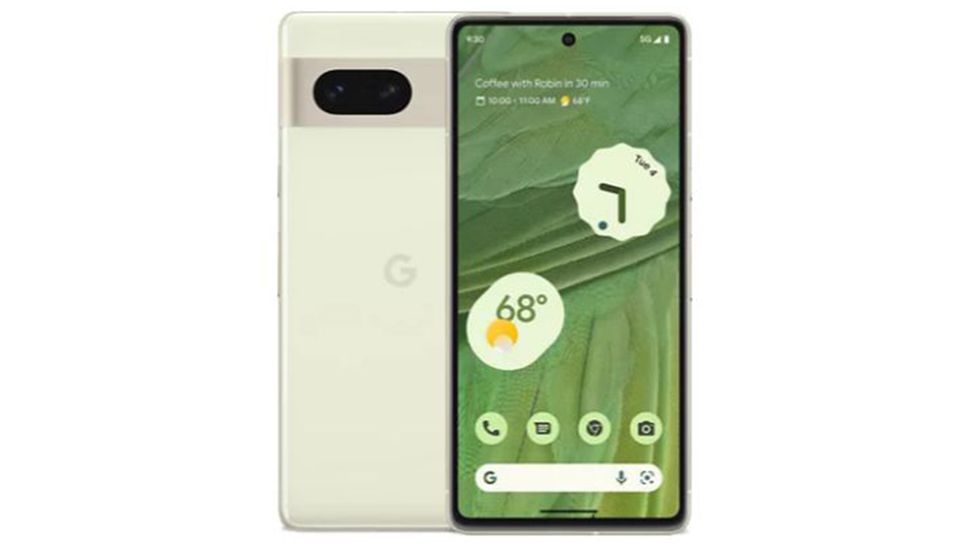 The Google Pixel 7 benefits from the same Google Tensor G2 chipset found in the Pixel 7 Pro, our #2 phone, but this doesn't just mean that it can perform as smoothly as Google's best. It also means that you get the photo unblur, improved assistant, and other upcoming Google AI features exclusive to Tensor phones which allow them to stand out and feel like premium options.
The Google Pixel 7 is capable and polished, and is also good value among flagship phones given its price is much closer to budget range than its competitors without making any significant sacrifices. In fact, given the Pixel 7 gets all of the exclusive software features found on the Pixel 7 Pro, you could easily make the argument that the Pixel 7 is every bit still a premium handset despite its modest asking price.
Still, the screen on the Pixel 7 isn't quite as good as the fantastic display on the Pixel 7 Pro even if it's still very nice to use. It's a 6.3-inch OLED capable of 1400 nits peak brightness and has a 1080 x 2400 pixel resolution, with always-on capabilities (unlike the base iPhone 14 which fails to adopt this capability from its Pro siblings).
Battery life on the Pixel 7 is fine, and we got a full day of use out of the phone to meet what you would generally expect from a handset even without blowing you away entirely. It has a 4355mAh battery inside, and is capable of charging up to 30W, with Google suggesting that you can charge to 50% in 30 minutes. There is also 20W wireless charging, and it can reverse wireless charge other devices much like the Pixel 7 Pro above.
The Google Pixel 7 gets the same main camera and ultra-wide macro lens that you'll find on the Pixel 7 Pro, and photos were fantastic from the 50MP main lens and the 12MP ultra-wide even if we do miss having grand telephoto capabilities. And as mentioned above, the Pixel 7 gets the same photo unblur, editing magic and overall impressive photography support software features found on the Pixel 7 Pro thanks to the Tensor G2 chip within.
For this price, the Pixel 7 emulates its Pro sibling in offering exceptional value for money, demanding an asking price that could almost put it in the budget smartphone conversation while maintaining its ability to offer a premium experience.
Read our full Google Pixel 7 review
---
They may have been predictably usurped by the newer iPhone 14 Pro and iPhone 14 Pro Max, but the 13 Pro and 13 Pro Max are still far from pushovers regardless and manage to offer more than enough grunt to make them a solid option worth consideration.
Whether you choose the 6.1-inch iPhone 13 Pro or 6.7-inch iPhone 13 Pro Max, you'll be getting a sharp OLED screen with a 120Hz variable refresh rate. The continued presence of the notch is annoying (and something its successor has amended), but the notch is nonetheless slightly smaller than it was for the 13 Pro's predecessor and easy to ignore especially considering the overall quality of the display elsewhere.
Battery life remains an issue with the iPhone 13 Pro and Pro Max as it has been (and continues to be) for other iPhone models, even as the iPhone 13 Pro Max particularly manages to make welcome improvements over previous iterations of the line. What will frustrate Apple users will likely be how poorly the battery ages, as signs of it ageing and being unable to maintain its initial longevity with start to noticeably emerge from as soon as six months of use. Existing iPhone users will be accustomed to this and so likely not put off by the thought of it, but it is a persistent frustration all iPhone models tend to share.
The iPhone 13 Pro range includes the same lens types in its camera array as found in the 12 Pro, though with larger pixels and new modes, including an impressive macro mode and a cinematic mode for video capture. Between all this and their improved low light performance, these cameras are impressive even if outdated when considering the cameras found in alternatives and the newer iPhone 14 Pro / Pro Max.
Read more: iPhone 13 Pro review | iPhone 13 Pro Max review
---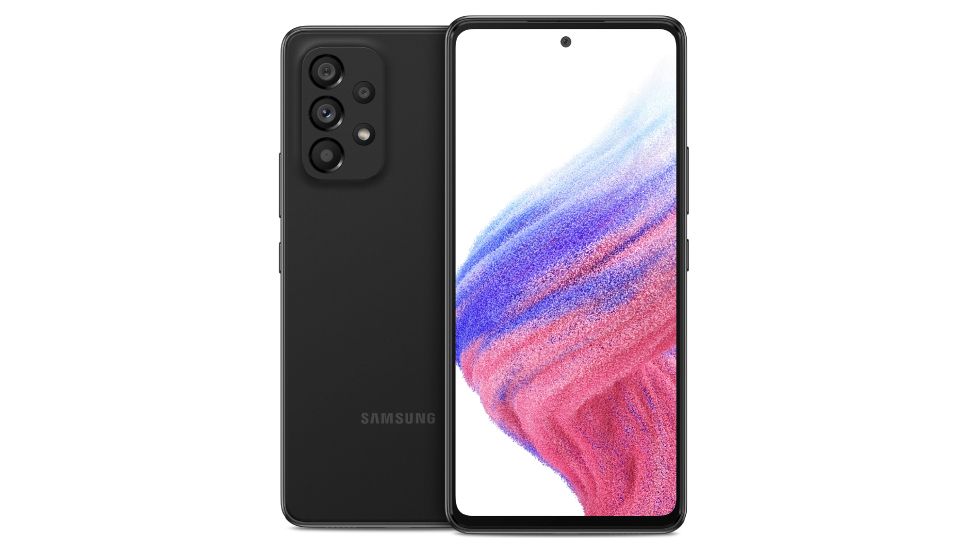 Samsung's Galaxy S phones represent the cutting edge best phones around, but if what you need is a handset offering the most features for the least money, the Galaxy A53 is the pick of the bunch and a deserved top pick in our list of the best cheap phones. Between the advanced cameras, great screen and premium design, the Galaxy A53 is an easy phone to recommend to those shopping on a tighter budget.
The A53 comes with an attractive screen that has the same resolution and refresh rate as the premium Galaxy S22. In fact this is true to such an extent that, apart from its size, most people aren't likely to see that big of a difference between the budget level A53's display and that of the S22. You're getting a 6.5-inch panel with an FHD+ resolution of 1080 x 2400, an especially generous 120Hz refresh rate and 800 nits max brightness.
The Samsung Galaxy A53 also boasts a 5,000mAh battery that comes in handy, seeing as it has 5G connectivity and a bright screen, and we found the phone's battery was able to last roughly a day between charges for general usage. Once again, for a budget handset this is great value, and the only real hint of downside for the A53's battery is that it takes over two hours to get a full charge. Not a dealbreaker by any means, but potentially a source of frustration if you're putting heavy use into your device and hoping to return to normal quickly after draining its juice.
With respect to its cameras and photography prowess, the A53 offers similarly stellar value at its price, with a 64MP f/1.8 main camera joined by a 12MP f/2.2 ultrawide lens, 5MP f/2.4 macro and 5MP f/2.4 depth sensor. There are far more expensive phones with fewer camera options, again representing how well the A53 holds up despite its modest cost.
Read more: Samsung Galaxy A53 review
---
If we only cared about style, the Samsung Galaxy Z Flip 4 would top this list of best phones. It's totally capable, with a huge display and great performance, but it simply oozes style. Folding it closed and snapping it open feels like nothing else in the smartphone world, and that experience is worth a top spot on this list.
It may not score as high all around as some of our other best phones, but it makes up for so much in style and usability that we had to give extra credit to Samsung. The Galaxy Z Flip 4 is simply fun to use, it's a thrill to show off to spectators, and it truly changes the way we use and feel about our phone. You won't believe this compact foldable is hiding a huge 6.7-inch display inside and the screen is bright enough, at 1200 nits peak, with 1080 x 2640 resolution. Meanwhile, the tiny cover screen is a 1.9-inch, 260 x 512 bit of OLED window to show off notifications and give you a camera viewfinder for selfies with the main camera.
Admittedly, the battery life on the Galaxy Z Flip 4 was a bit underwhelming, as the foldable shape and thin design has seen some sacrifices made to the modest 3,700 mAh cell within. We do get a full day of use from it, but cut things close late in the evening. The cameras on the Galaxy Z Flip 4 are also disappointingly simple, with only two 12MP shooters around the back, but it does have a secret weapon. The main lens uses very large pixels on its sensor, meaning that shots are better than you'd expect and you can also aim that main camera directly at your face, using the cover screen as a viewfinder. So instead of the 10MP selfie cam, you can use the full fledged main cameras for selfies.
Read our full Samsung Galaxy Z Flip 4 review
---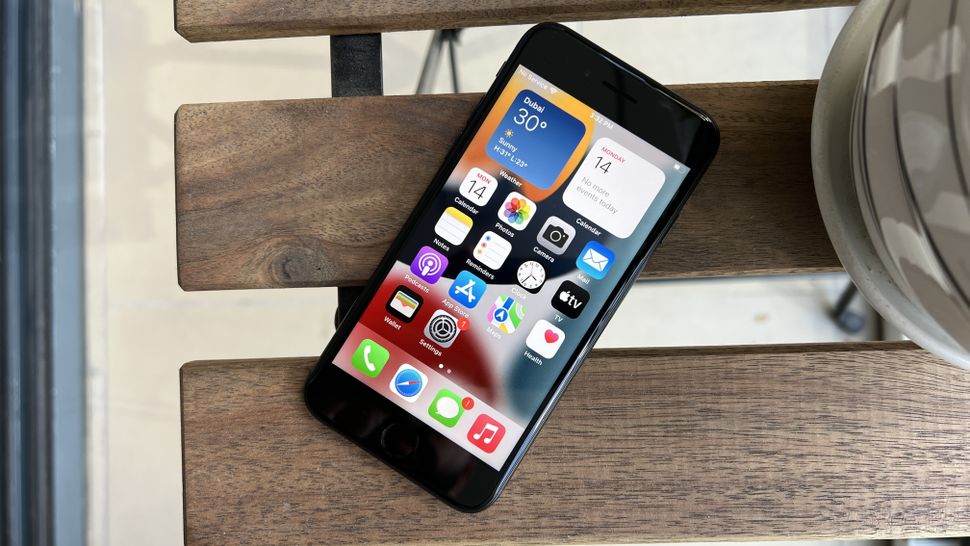 Unlike the Samsung Galaxy A53 above, the iPhone SE (3rd Gen) feels very much like the budget alternative to a premium smartphone with an existing prestige. The Galaxy A53 manages to keep pace at least to some degree with the top-range Samsung models, while the third-generation iPhone SE is quite a distance away from the top-range iPhones.
It's also a strange thought to think that any Apple iPhone released in 2022 could feel like a 'blast from the past', but that's what this iPhone SE manages to accomplish, feeling more in the hand like earlier iPhone models or even the iPod Touch rather than newer iPhones. The camera package on offer here also matches that antique feeling, with a pitiful showing that it's hard to imagine Apple could justify just by pointing to the iPhone SE's budget-friendly price. It's worth noting here that photo quality is not necessarily the problem, more than the lack of flexibility and capability is when compared to others at the price point.
Still, thanks to the A15 Bionic included here, performance particularly at this price point is very encouraging. The A15 Bionic is the same CPU featured in the newer iPhone 14 and iPhone 14 Plus, while only a generation behind Apple's top premium 14 Pro range. Image processing is excellent, and the inclusion of the A15 does allow for the filming of 4K via the SE's diminutive camera offerings – something that not all budget smartphone options can boast.
Read our full iPhone SE (2022) review
---
What is the best phone in New Zealand in 2023?
As with anything, there might not be a necessarily objective 'best', as what phone might be best for you might not be the best for the next person. However, when it comes to the most impressive power and performance, the Samsung Galaxy S23 Ultra is a clear pick for top spot.
The Google Pixel 7 Pro sits at a very close second, and might actually surpass the latest Samsung when it comes to overall value thanks to its asking price being quite a bit lower than its top competitors while offering some of the more impressive performance qualities any handset has to offer.
For Apple fans, the iPhone 14 Pro and iPhone 14 Pro Max are the top options with their abilities to offer the familiarly dependable Apple performance qualities matched well by equally great hardware.
But as we're only in February for 2023, there are a whole lot of new handsets we're expecting to see debut throughout the year, and almost certainly one or all of the premium handset releases still to come this year will shake up this list entirely before the end of 2023.