Thinking of insuring your phone?
If you've just bought one of the best phones in Australia, some of which cost over AU$2,000, you may want to consider insuring it against damage or theft. You can protect against those scenarios with good contents insurance – to compare contents insurance in Australia, head to our sister site Mozo.com.au.
Here at TechRadar, we're always on the search for the best phones out there, checking out almost every phone under the sun, and putting the ones that matter through our vigorous testing process to create our in-depth mobile phone reviews.
However, with so many to choose from, we've spent hours whittling them down to a top ten, taking into account power, specs, design and value for money. And we'll always point you in the direction of the latest handsets – after all, nobody wants to be carting around a phone that doesn't get any updates in a year's time, right?
So whether it's one of the best Android phones, the latest iPhone or one from a range of other cool manufacturers, we've extensively tested them all so you don't have to!
Here are our rankings for the best phones that are currently available in Australia in 2022. Simply click on the phone you read more about.
Best phones at a glance:
1. Samsung Galaxy S21 Ultra
2. iPhone 13 Pro / iPhone 13 Pro Max
3. Google Pixel 6 Pro
4. Samsung Galaxy Note 20 / Note 20 Ultra
5. Samsung Galaxy S21 / S21 Plus
6. Google Pixel 6
7. iPhone 12 / iPhone 12 mini
7. iPhone 12 Pro / iPhone 12 Pro Max
8. Samsung Galaxy S20 Ultra
9. iPhone 12 Pro / iPhone 12 Pro Max
10. Samsung Galaxy S20 Fan Edition
Image 1 of 4
Image 2 of 4
Image 3 of 4
Image 4 of 4
We think the S21 Ultra is a fantastic choice for you with one of the best camera suites on a smartphone, phenomenal power, great battery life, a solid design and a whole host of other great features.
Screen: The Samsung Galaxy S21 Ultra features a top 6.8-inch screen with a 120Hz adaptive refresh rate and a QHD+ resolution (and, unlike last year's models, this display can do both simultaneously). Those who like flatter screens will also be happy to know that Samsung has reduced the curve on the glass that adorns Galaxy S21 Ultra's face.
Battery life: The Samsung S21 Ultra's 5,000mAh battery is solid, and we found it'd often see us through a whole day from a full charge. If you're playing around with the 120Hz refresh rate, battery life is likely to drain faster, especially if you're an avid gamer. That said, it's still a top choice if you're after a long lasting phone.
Please note that the Samsung Galaxy S21 Ultra does not come with a charger in the box, so you'll have to use your existing one or buy one separately.
Camera: Samsung's 108MP camera on the Galaxy S21 Ultra is going to be the highlight for many, and the camera doesn't disappoint on this phone. Like its predecessor, you can take 100x zoom photography, but it's far improved here over the Galaxy S20 Ultra with two telephoto cameras working in tandem to do the heavy lifting. You also have a neat new feature in Director's View, which allows you to record video on the rear and front cameras simultaneously – perfect for vlogging.
Mini verdict: The Galaxy S21 Ultra isn't a cheap handset, sporting with a pricetag that's costlier than any competing Android flagship, but if you're looking for the ultimate smartphone experience in 2021 you will be hard pressed to do better than this latest from Samsung.
Read our full review: Samsung Galaxy S21 Ultra
See the best Samsung Galaxy S21 Ultra telco plans
See the best Samsung Galaxy S21 Ultra outright deals
Image 1 of 2
Image 2 of 2
The iPhone 13 Pro and iPhone 13 Pro Max are the best iPhones available at the time of writing, offering more power than ever before, improved cameras, 120Hz refresh rates and surprisingly good battery life.
Why they're ranked 2nd: While the iPhone 13 Pro and Pro Max are the best iPhones, they're slightly topped by the Samsung Galaxy S21 Ultra, which has a better design and a more versatile camera, but these phones come very close, and are the obvious choice for iPhone fans. With a higher refresh rate than the iPhone 12 range, a new macro mode and a smaller notch, they aren't the biggest upgrades but they're undeniably great.
Screen: Whether you choose the 6.1-inch iPhone 13 Pro or 6.7-inch iPhone 13 Pro Max you're getting a sharp OLED screen with a 120Hz variable refresh rate. The continued presence of the notch is annoying, but it's slightly smaller this time and easy to ignore, especially once you see the overall quality of the display.
Performance: Apple has outdone itself with the battery life on the iPhone 13 Pro Max, which is genuinely great, rather than just being great for an iPhone. The iPhone 13 Pro's isn't quite as good, but it's still decent and an upgrade on the iPhone 12 Pro's life.
Camera: The iPhone 13 Pro range includes the same lens types as last year, but with larger pixels and new modes, including an impressive macro mode, and a slightly less significant Cinematic mode. Between all this and their improved low light performance, these cameras are ace.
Read more: iPhone 13 Pro review | iPhone 13 Pro Max review
Price comparison: The best iPhone 13 Pro deals
The best iPhone 13 Pro Max deals
Image 1 of 4
Image 2 of 4
Image 3 of 4
Image 4 of 4
The high end smartphone market has been saturated for years now and many vendors are looking to ultra-premium models to carry the R&D costs of developing new tech, but Google is taking a different approach by only focusing on the most popular price points and packing in as much value as possible.
Why it's ranked 3rd: This year's Pixels are both bigger than any other phone Google have made, but the Pixel 6 Pro is undeniably the flagship, taking centre stage as the biggest and the best offering. While it might carry the 'Pro' naming convention, its price makes us think of this 6.7-inch, 210g flagship as more of a 'Plus' model that punches above its weight.
Screen: For starters, the Pixel 6 Pro has one of the new LTPO OLED displays with a QHD+ resolution and 120Hz refresh rate that was pioneered on the $1,849 Galaxy S21 Ultra. This means the Pixel 6 Pro offers a higher resolution, a faster and bigger screen than it's Pixel 6 sibling, and it even one-upps Samsung's now similarly priced Galaxy S21+ in resolution.
Camera: The Pixel 6 Pro's rear triple camera array includes an additional 48MP telephoto lens, on top of the 50MP main shooter and 12MP ultrawide lens you get on the Pixel 6. This telephoto lens definitely increases the camera bulge, but the tradeoff is that you get 4x optical zoom and up to 20 times hybrid zoom to take Full HD pictures of things that are less than a centimeter on the screen when fully zoomed out.
The custom Tensor image processor is better than previous Pixels in low light conditions and on-phone machine learning features now include things like Magic Eraser, Face Unblur, and Motion Mode (which uses AI to allow you to pan with moving objects to blur the background).
Performance: The Tensor chip that runs the new Pixel devices has been designed specifically by Google to include a more powerful AI processor and a new Titan M2 security core. This facilitates on-device security that rivals any other smartphone and the new machine learning processor is purpose built to push the limits of the Google Assistant. At launch, the Pixel 6 Pro offers the most accurate speech recognition for translating, on-the-fly speech-to-text, and captioning videos using just live audio, but Google's AI applications are broad and can be rolled out on an ongoing basis.
The AI contextual core combines with the screen's variable refresh rate to help the 5000mAh battery keep you going for over 48 hours, a pretty amazing jump if you're upgrading from a phone that's a couple of years old now.
The Pixel devices are the first in Australia to offer the faster mmWave 5G technology for faster connectivity in populated places, and it has a generous 12GB RAM allocation, so it's pretty amazing that it can launch with an RRP of AU$1,299 and still compete with flagships that are AU$500 more expensive.
Read our Google Pixel 6 Pro review
Image 1 of 6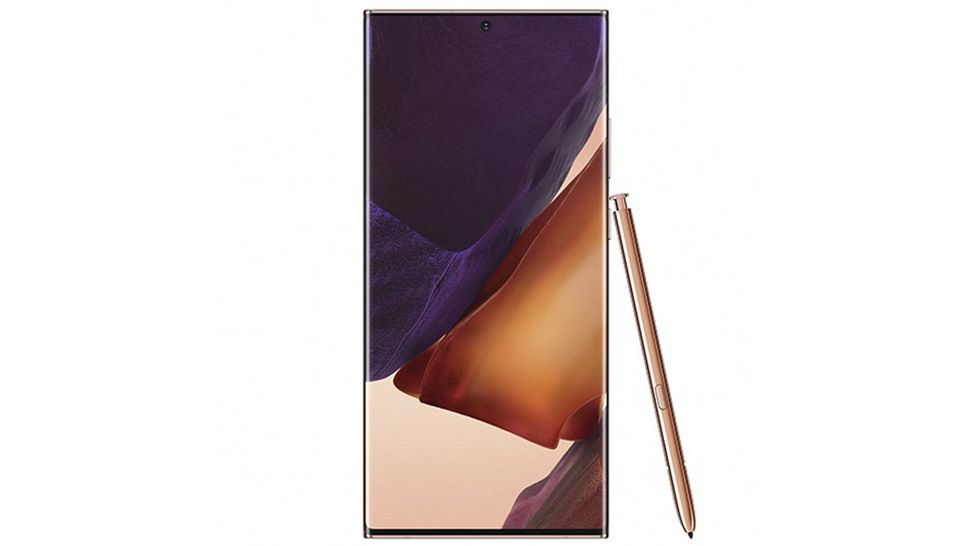 Image 2 of 6
Image 3 of 6
Image 4 of 6
Image 5 of 6
Image 6 of 6
Much like it's done each year prior to this one, Samsung's latest Galaxy Note range expands upon the advancements first laid out by the S-series lineup that arrived several months earlier, while also improving on that groundwork by adding a few tricks of its own.
In a move that makes the Note 20 series much easier to follow from a consumer standpoint, Samsung is mercifully offering only two model types this year: Galaxy Note 20 and Galaxy Note 20 Ultra (so long, Plus model).
Being the top-tier phones that they are, each phone is packed to the brim with a number of class-leading features. That said, the Galaxy Note 20 range's pricing certainly reflects their premium nature, starting at AU$1,499 for the 4G-only Note 20 with 256GB of onboard storage, all the way up to AU$2,199 for the 512GB model Note 20 Ultra with 5G support.
Clearly, the Galaxy Note 20 range is not cheap, but buyers can rest assured that their hard-earned dollars are getting the best that money can buy when it comes to smartphone technology in 2020 – particularly in the case of the sublime Note 20 Ultra.
Screen: Samsung's Note range is known for consistently upping the ante when it comes to smartphone AMOLED displays, and it has done so once again with the utterly glorious screen boasted by the Galaxy Note 20 Ultra.
Unlike the Galaxy 20 Ultra that released earlier in the year, Galaxy Note 20 sports an adaptive 120Hz display, meaning it's able to automatically raise and lower its frame rate in an effort to conserve battery.
Chances are you won't even notice when its refresh rate does drop down, as general UI navigation is buttery smooth most of the time. Unfortunately, the regular Note 20 misses out on the 120Hz display, with Samsung opting for a less-impressive 60Hz refresh rate on the handset's FHD+ screen.
It's also worth noting that both handsets have majorly improved on last year's models in terms of S Pen latency, making the scribbling experience near indistinguishable from writing on actual paper.
Battery Life: In terms of battery life, the Note 20 range gets a significant increase in capacity over the S20 range. We get a 4,300mAh battery on the Galaxy Note 20 and 4,500mAh on the Galaxy Note 20 Ultra. Combine the latter with the Ultra's new adaptive display feature, and you should easily get to the end of your day with juice to spare.
Camera: Although each handset offers near-identical functionality and firmware (resolution and refresh rate options aside), there are some significant differences between the two phones, particularly when it comes to their cameras.
For starters, the Note 20 Ultra predictably receives the lion's share of camera advancements this year, including a 108MP primary sensor, and a periscope lens that's capable of 50x hybrid zoom. Meanwhile, the standard Note 20 offers a 12MP wide lens, a 64MP telephoto lens and a 12MP ultrawide lens, along with hybrid zoom up to 30x.
On paper, that's clearly a step down from the 100x zoom offered by the S20 Ultra, however, we'd argue that the ability to take blurry photos from hundreds of metres away isn't all that necessary to begin with.
The Note 20 range also excels at video capture, offering 8K recording at 24fps in either 16:9 or 21:9 aspect ratios, which will hopefully inspire a new generation of indie filmmakers. Additionally, Samsung has included a wealth of pro video features, such as the ability to switch between front, rear and omni-directional audio recording, along with support for Bluetooth and USB microphones.
If we were to mark down the handsets' cameras for anything, it would be the incredible chunkiness of its camera bump itself, which makes it impossible to lay each phone down flat without an equally-thick case. It's true that the standard Note 20's camera bump is slimmer than its Ultra equivalent, however, the trade-off is a significant downgrade in camera functionality.
Mini verdict: Samsung has done it once again, delivering a pair of magnificent pro-level smartphones that lead the pack in a number of important areas. From its brilliant 120Hz display to its fantastic video recording options, the Samsung Galaxy Note 20 Ultra is the smartphone to beat in 2020. Likewise, Samsung's standard Galaxy Note 20 an exceptional phone at a price point that will make it far more approachable for many people.
Read the hands on review: Samsung Galaxy Note 20
Read the full review: Samsung Galaxy Note 20 Ultra
Image 1 of 2
Image 2 of 2
The Samsung Galaxy S21 and Galaxy S21 Plus aren't the height of spec and prowess as their predecessors used to be – the Samsung Galaxy S20 used to sit at the top of this list – and instead Samsung's Ultra handsets are now taking the limelight. But its strength is in its value: the S21 is a powerful phone that's more affordable than some of its competitors.
Screen: Much has been said about Samsung's switch to Full HD for the Galaxy S21's display, but in our testing we didn't notice the knock down in resolution much unless we were testing the phone side by side with a QHD display. With a 120Hz refresh rate and great brightness, the Galaxy S21's screen will satisfy many. Looking for that larger screen? You'll get it with the S21 Plus.
Battery life: The battery life on the Samsung Galaxy S21 will last you a full day from a single charge, and its 4,000mAh cell means you'll get a lot of usage out of the handset without having to recharge the phone. The battery on the S21 Plus is even better with a 4,800mAh cell inside.
Camera: The Galaxy S21's camera is much the same as the Galaxy S20, but a few software tweaks have been included from Samsung that make it just that touch better. Overall, this isn't as phenomenal as the Galaxy S21 Ultra but for most just wanting to shoot the odd snap, this will suit you perfectly.
Mini verdict: The Samsung Galaxy S21 will be the perfect smartphone for many with its great mix of solid spec, a great design and the fact it's cheaper than the Galaxy S21 Ultra as well as its predecessors. If you own the Samsung Galaxy S20 we wouldn't recommend buying this, but for others this will be the perfect smartphone. If you're looking for a larger screen and a better battery, opt for the very similar but slightly more expensive Plus model.
Read the full review: Samsung Galaxy S21
Read the full review: Samsung Galaxy S21 Plus
See the best Samsung Galaxy S21 telco plans
See the best Samsung Galaxy S21 Plus telco plans
See the best Samsung Galaxy S21 outright deals
See the best Samsung Galaxy S21 Plus outright deals
Image 1 of 4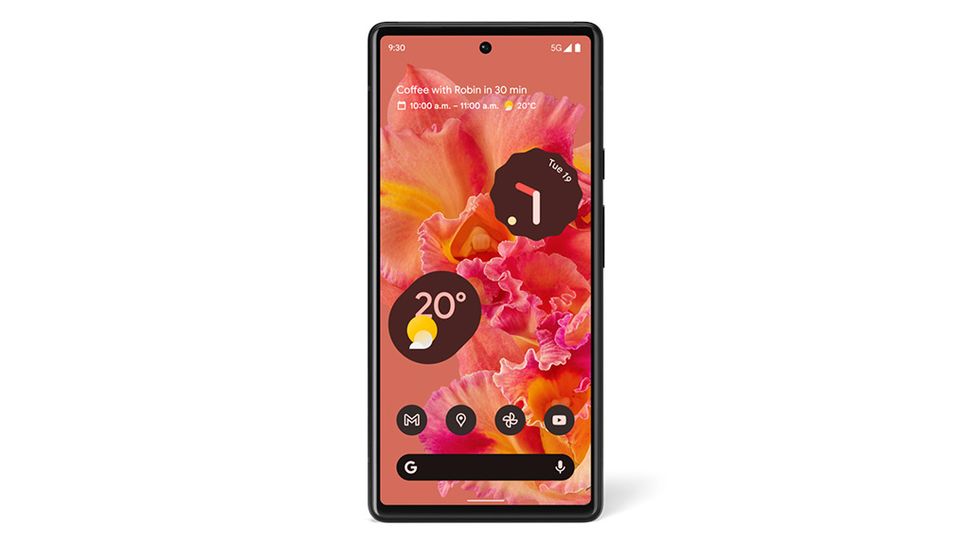 Image 2 of 4
Image 3 of 4
Image 4 of 4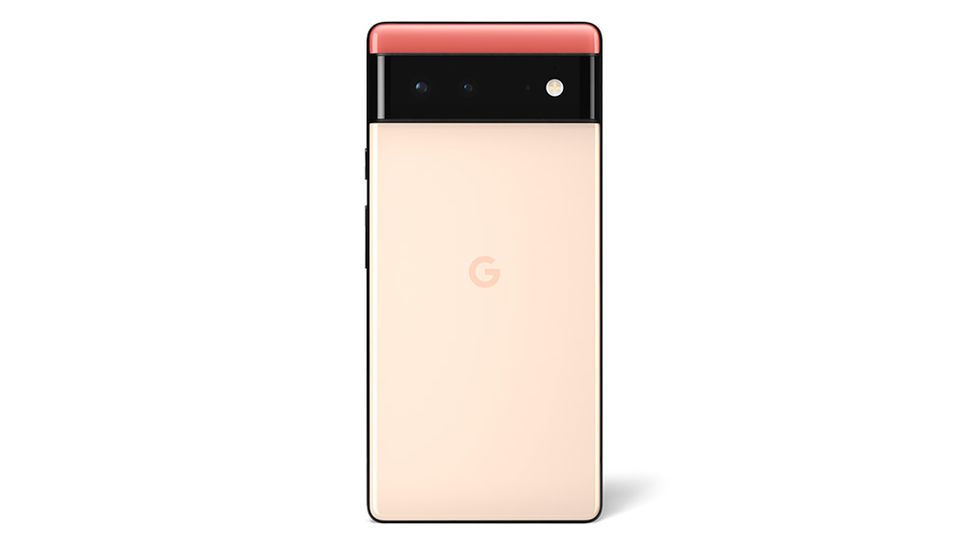 Google's Pixel 6 range embodies perhaps the largest revamp of the brand's smartphones to date, yet the price of entry hasn't shifted from last year's affordable Pixel 5 handset. Starting at just AU$999, the sixth Pixel iteration delivers an entirely reworked design — both inside and out — and boasts the tech giant's first in-house chipset, Google Tensor.
Screen: Compared with the previous model, the Pixel 6 offers a 6.4-inch display rather than 6 inches, but maintains a similar bezel profile, making for a larger phone overall. The corners of the handset and its display are significantly more squared than its predecessor, and while its body is much taller, its width and depth are much the same (ignoring the divisive camera bump). While this reviewer celebrated the Pixel 5's smaller size and aluminium back for its ruggedness and pocketability, there's no doubt that the larger screen and glass back looks and feels more premium, and that it doesn't come at an extra cost makes it all the sweeter.
Camera: Photography has always been a point of pride of Google's flagships and it's no different this time around. Alongside the incredible native software smarts, the Pixel 6 features improved hardware specs as well — a 50MP main shooter with a 12MP ultrawide camera alongside, producing gorgeous results at once. The new Magic Eraser feature works well, intelligently removing unwanted intrusions in your shot (such as powerlines or even strangers).
Performance: Google claims its Tensor chip offers up to 80 percent faster performance than the Pixel 5, but this comparison is stacked in their favour given the somewhat middling Snapdragon 765G of last year's flagship. A more reasonable comparison with the current Exynos 2100 chipsets in Samsung flagships has it more or less matching in performance from our testing. This Pixel generation is the first to feature both Android 12 and the Material You UI redesign, both of which are a welcome change without departing far from the simplicity that has made the Pixel interfaces to date so user friendly. Overall, the user experience is fluid and without interruption, and the 60-90Hz variable refresh rate display aids this silky smooth feel.
The Pixel 6's battery is a solid size (4614mAh) and can be charged wirelessly or via USB-C, although it's worth noting there's no wall plug in the box, with the 30W fast charger being sold separately at AU$45. We were more than comfortably able to get a full day's life out of the battery in our testing, likely thanks to adaptive battery smarts, and you can eke out a full 48 hours with extreme battery saver in a pinch.
Read the full review: Google Pixel 6
See the best Google Pixel 6 telco plans
See the best Google Pixel 6 outright deals
Image 1 of 2
Image 2 of 2