Investing in the best cheap processors 2022 has to offer will not only save you money but provide the kind of power that most people want and need. Since processors are so central to a computer, you might think that you have to splurge for the very best when in the market for one. However, you'll actually find a number of choices that pack a surprising amount of performance while fitting into more budget-friendly price ranges.
The best budget processors do trim some of the extras to squeeze into that lower price range, so it's important to know what's missing if you get a cheaper CPU. But, with the money you save might mean you'll have a little extra to put towards a quality discrete graphics card, a component that's especially hard to get and often at a price increase these days.
To help you find the top cheap processors, we've collected our top picks here. You should be able to find the one that works best for you and your PC.
If only the AMD Ryzen 3 5300G were available to buy on its own. Make no mistake, this is probably the best budget chip on the market but it's only available in OEM systems. So, you might not be able to build a PC around this CPU but you can get surprisingly good performance if you buy a PC with this at its center. Why is this system on a chip so spectacular, at least for its range? You can thank the fast Zen 3 cores, high clock speeds, and some great power efficiency. Even without a discrete GPU, it's capable of some solid gaming in 720p.
If you need a CPU to power a general-purpose computer and don't want to break the bank, then consider the Intel Pentium Gold G7400. This incredibly affordable chip, the latest addition to the venerable Pentium name, has a lot going for it.
Namely, this dual-core processor supports hyper-threading, a fast clock speed, and low power consumption making it ideal for lightweight PCs and tablets that are meant for every-day use. And, as long as you're not expecting any heavy gaming or creative work, the two cores should be plenty powerful for your needs, especially for the price.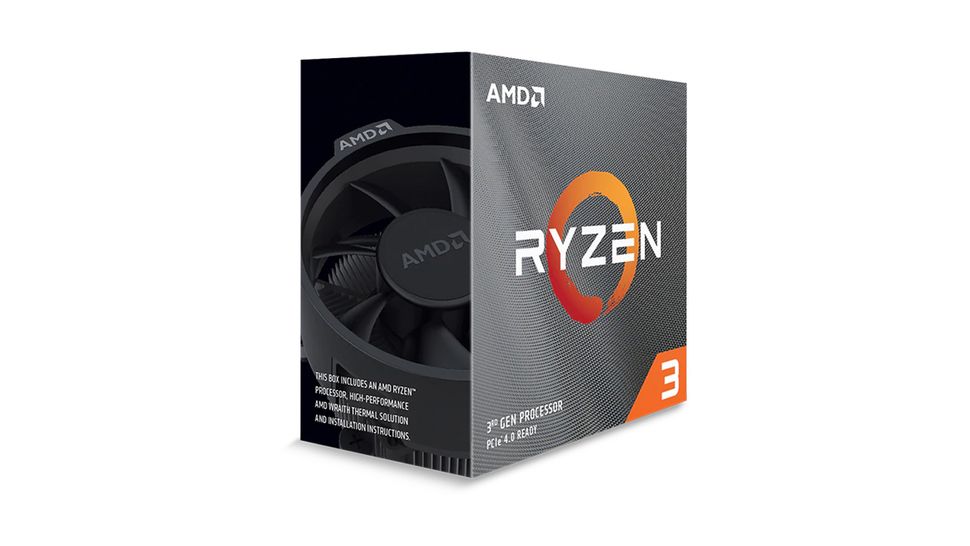 Budget-minded consumers who missed out on all the 3rd-generation Ryzen excitement will appreciate AMD's latest attempt in the entry-level sphere. There's no denying that the AMD Ryzen 3 3100 is appealingly cheap, but it does so without compromising on performance. In fact, this chip delivers a performance that could almost rival that of processors double its price, without sucking up much power. And, it's an excellent choice for budget gamers who are looking for something that can handle 1080p gaming.
Read the full review: AMD Ryzen 3 3100
There may not be a better general-use line of processors out there than the Intel Core i3 offerings, and the Intel Core i3-10300 sticks to that tradition. With a base clock of 3.7 GHz (boostable to 4.4 GHz) and solid integrated graphics, it's more than enough CPU for most home and office users. And, it can handle some light gaming and creative work when needed.
With that said, you won't be able to throw intensive tasks at it, like AAA gaming and video editing. But, if you want a solid, dependable CPU for 1080p streaming, web-browsing, and office tasks, then the Intel Core i3-10300 is your processor.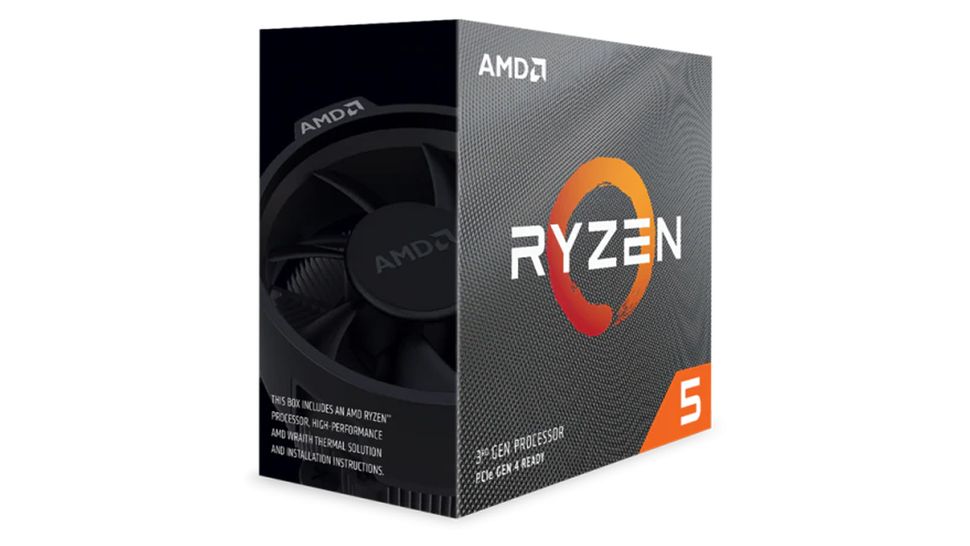 If there's some slack in your budget for a gaming PC processor, then you need to look long and hard at the AMD Ryzen 5 3600X. Its six cores put out some of the best performance in the mid-range processor class that we've ever seen and its price puts it right on the line between the mid-range and the budget processor classes, which technically qualifies it for a spot on our list of the best cheap processors out there.
While Intel's Core i5-9600K might perform better in terms of single-core performance, Ryzen 5 3600X 12 processing threads doubles-up on Intel's competing chip, putting it far out in front of Intel for most tasks and then some. Multitasking is key nowadays, even for gaming, so AMD's Ryzen 5 3600X comes out ahead on the merits even before taking into account significantly lower price point. For the money, you're not going to find a better gaming CPU.
Read our full review: AMD Ryzen 5 3600X