Now that the latest flagship handset from the disruptive manufacturer has landed, we're listing the best OnePlus 10 Pro deals right here. If you want to get all the best features that the OnePlus 10 Pro has to offer but at a decent price, you're in the right place.
OnePlus is famed for being known as a brand that offers phones it calls 'flagship killers'. This is because it has always undercut the competition on price while keeping specs super high-end.
In the case of the OnePlus 10 Pro the phone is quite frankly a flagship in and of itself. So watch out Samsung Galaxy S22 and iPhone 13 Pro Max. This manages to be a premium handset worthy of that Pro title, while still being cheaper than the other similarly-specced models out there right now. That makes this a very tempting alternative option indeed.
In fact, on release, the OnePlus 10 Pro instantly became one of the best Android phones out there you can buy, despite being on the lower end of the pricing spectrum. It's not mid-range for sure, but it's not as wallet draining as most Pro and Plus top-end models.
And with that stunning 6.7-inch 2K display, it certainly looks the part but more on that in the mini review below.
Sound good for what you're after? Then use our interactive comparison chart below to find the best OnePlus 10 Pro deal for you.
Best OnePlus 10 Pro deals comparison:
Category
Back to Mobile Cell Phones
Price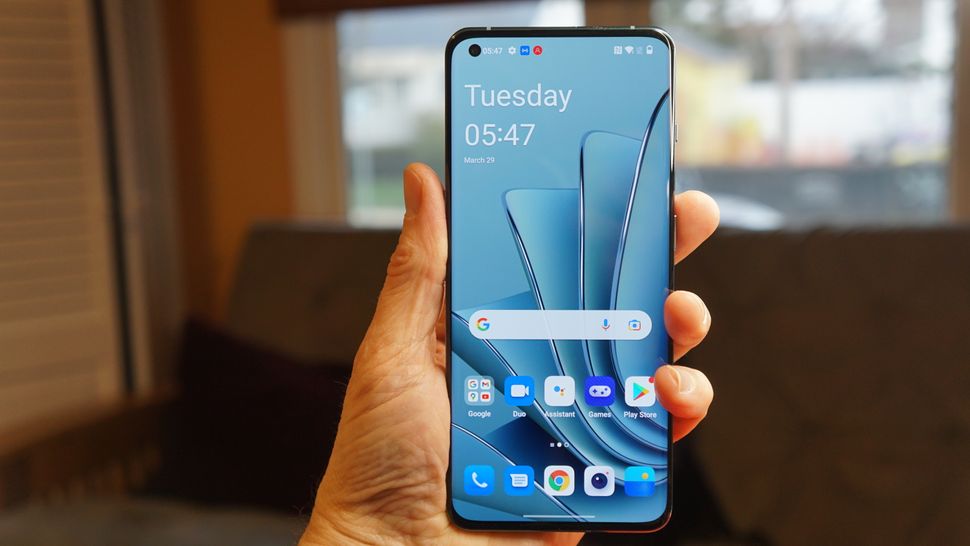 The OnePlus 10 Pro is a stunner, right out of the box you'll be amazed by that display. It's an edge-to-edge 6.7-inch AMOLED with buttery smooth 120Hz refresh rate and eye-baffling detail thanks to the 2K 3216 x 1440 resolution. In short this is one of the best screens on any phone right now.
With Gorilla Glass front and back this feels premium but is kept secure and the inclusion of a USB-C port keeps it right up to speed when it comes to charging that 5000mAh battery. In fact this is stunningly fast at juicing up that battery which is good for two days of use. The 80W charger gets you from empty to full in just half an hour – even wireless charging is fast at 50W.
The cameras sound very impressive with that triple setup of 48MP f/1.8 main, 50MP f/2.2 ultrawide and 8MP f/2.4 telephoto combination. And while shots are great, they're not as good as the same-price rivals out there. So better than mid-range but not quite as impressive as the premium.
Everything zips along with the Snapdragon 8 Gen 1 processor running Android 12 skinned over with the companies Oxygen OS 12.
So if you want a stunning screen, superb battery performance and charging rates, quick processor, 5G connectivity and the latest OS – this has you all set. If you want the very best camera you may need to shell out a bit more.
Read our full OnePlus 10 Pro review (opens in new tab)