iPhone 15 Pro Max pre-orders: where to buy Apple's premium flagship phone in Australia
Is the best plan from Telstra, Optus or Vodafone? We've compared your options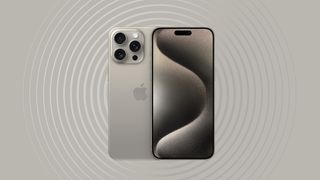 (Image credit: Future)
iPhone 15 Pro Max pre-orders are now open, giving you the chance to score a good deal ahead of its official release date on September 22. The pre-order offers from Telstra, Optus and Vodafone are all about trade-ins, so if you've got an older device you no longer want, now's your opportunity to squeeze some extra savings out of it.
Considering the high pricing of the iPhone 15 Pro Max, we've also recommended the best iPhone 15 Pro Max plan on this page to help you get a good deal on your monthly repayments. If you want to buy the phone outright, we've found options for you too.
Apple's other new devices are also available to pre-order: the regular iPhone 15, the iPhone 15 Plus and the iPhone 15 Pro. We've got separate pages with a round-up of deals and plans in each which you can easily jump to them below:
Best iPhone 15 Pro Max pre-order offers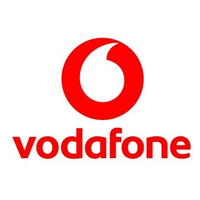 Vodafone | trade-in and get up to AU$1,500 in credit + double data
Vodafone is leading the charge with its trade-in offer. If you've got an older phone you no longer need, hand it in to Vodafone and you'll receive credit for your trade-in, with the maximum amount being AU$1,500. That amount is only available if you hand in an iPhone 14 Pro Max (1TB) in good working order, so the final value will vary depending on what you've got to trade-in and the condition it's in. Vodafone's also offering double data on its phone plans when you sign up for any iPhone 15.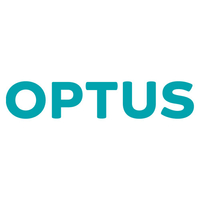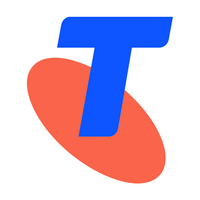 Telstra | trade-in and get up to AU$1,250 in credit
Telstra is offering up to AU$1,250 in trade-in credit when you buy the iPhone 15 Pro Max. Note that the total credit value you receive will be dependent on what model phone you have and the condition it's in.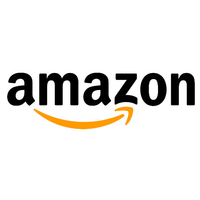 Amazon | outright from AU$2,199
Amazon isn't offering any deals with its iPhone 15 Pro Max pre-orders this year, and that's true for every model in the iPhone 15 family. Without a pre-order deal, you'll only be able to buy the 15 Pro Max at full price from Amazon, which starts from AU$2,199. Amazon Prime members will benefit from fast and free shipping, but that's the only incentive.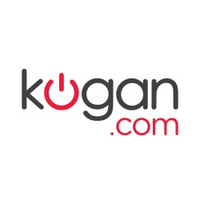 Kogan | AU$50 off for Kogan First members
Kogan is offering a AU$50 discount on the iPhone 15 Pro Max, so you'll be able to buy it from AU$2,149. The catch is that the discount is exclusive to Kogan First members, so you'll have to sign up if you're not already a subscriber. Luckily a 14-day free trial of Kogan First is available, though keep in mind that once the free trial ends, a membership costs AU$99 a year. If you're not keen to stick around, be sure to cancel the free trial before it ends.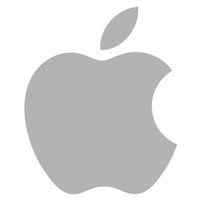 Apple | trade-in and get up to AU$1,255 in credit towards your iPhone 15 Pro Max
Apple's trade-in program can get you anywhere between AU$50 up to AU$1,255 off your new iPhone 15 Pro Max, but Apple will only accept other iPhones for trade-in. The value of your trade-in will depend on the device and its condition, and you'll be able to see an estimated value before making your purchase. Once you've received your new iPhone, Apple will send you instructions on how to send your old device in.
Best iPhone 15 Pro Max plan: our pick
Vodafone gets our vote for the best iPhone 15 Pro Max plan, because it has cheaper options than Optus and Telstra. Below is our plan pick on a 24-month contract.
Compare iPhone 15 Pro Max telco plans
iPhone 15 Pro Max plans are available from Telstra, Optus and Vodafone – you can compare prices here on the 256GB model over a 24-month contract, just note that any trade-in offers aren't applied.
What are the new features for the iPhone 15 Pro Max?
We've had some early hands-on time with the iPhone 15 Pro Max, and while it's not a drastic update, there's been some noteworthy changes. First of all, it features a new 5x optical zoom for its telephoto lens, which sets it more clearly apart from the iPhone 15 Pro, which has stuck with last year's 3x optical zoom.
That 5x optical zoom is Apple playing catch up with its competitors, as you can already get 10x optical zoom from the Samsung Galaxy S23 Ultra. Nevertheless, it's good news for Apple loyalists, and it could help you take better portrait snaps. As for the rest of the iPhone 15 Pro Max's cameras, there's a 48MP main camera, a 12MP ultra-wide and a 12MP telephoto with the improved optical zoom.
The 15 Pro Max is also now equipped with Apple's own A17 Pro silicon, which could be a serious game changer in the mobile CPU market. Aside from the speed it's promising, early demonstrations from Apple also suggest the A17 Pro has formidable graphics capabilities. Apple showed off console-level gaming on both the iPhone 15 Pro Max and the iPhone 15 Pro, which also houses the new processor. We'll need time to test it out in a full review.
There's been some subtle changes to the look of Apple's premium flagship as well – the sharper edges of the previous iPhone 14 Pro Max have been switched out in favour of a softer look, and it's now got a titanium frame around the sides instead of stainless steel. The ring/silent switch has also been replaced by an Action button, which can be customised to trigger up to nine different actions. Finally, a USB-C charging port comes to the iPhone 15.
Pricing for the iPhone 15 Pro Max starts at AU$2,199 for the model with 256GB of storage – the new starting choice for storage on this premium phone. If you want more space, you can get the 512GB version for AU$2,549, or go all out with 1TB of storage for AU$2,899.
Sign up to receive daily breaking news, reviews, opinion, analysis, deals and more from the world of tech.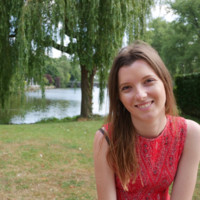 Jasmine Gearie is an ecommerce editor at TechRadar Australia, with a primary focus on helping readers cut through the jargon to find the best mobile and internet plans for their needs. She crunches the numbers to maintain dedicated guides to the latest phones, NBN and broadband plans of all types, and covers the important telco industry news. She also hunts down tech deals on laptops, phones, gaming consoles and more, so readers know where to buy the products they want for the cheapest prices.