In virtually every respect, the iPhone 15 Pro Max raises the bar not only for the iPhone family but for smartphones in general. From the new materials to some of the best smartphone cameras we've ever used, Apple's big flagship ticks box after box. It falls marginally short of perfection thanks to a slightly higher price tag than the last model, the lack of true fast charging, and Apple's frustrating insistence on presenting 5x optical zoom as the apex of smartphone telephoto technology. Still, these end up being minor quibbles that don't detract meaningfully from what is a broadly exceptional iPhone experience.
Pros
+

Gorgeous albeit subtle redesign

+

Excellent photography

+

Fantastic performance & gaming
Cons
-

Pricier baseline (but more storage)

-

If you want big zoom capabilities, look elsewhere

-

Charging should be faster
Why you can trust TechRadar We spend hours testing every product or service we review, so you can be sure you're buying the best. Find out more about how we test.
iPhone 15 Pro Max: Two-minute review
Leave it to Apple to make titanium sound sexy, while also putting me in mind of my somewhat aging joints.
I know, Apple enthusiastically told us how the iPhone 15 Pro Max (and Pro) uses the same titanium as was used by NASA on the Mars rover. I buy that, and it sounds impressive; but when I think of titanium, I usually think of hip or knee replacements. The low-corrosion, lightweight, and high-strength material is favored by surgeons for those properties, and it's for those same reasons that it makes perfect sense as the new frame material for the iPhone.
Patients sporting new titanium knees and hips will likely never get to touch the metal, but if you buy an iPhone 15 Pro Max or – as I did – test it, you'll find that it's smooth yet solid, with a brushed surface that feels cool but not cold. Holding the 6.7-inch iPhone 15 Pro Max is a distinctly different experience compared to handling the iPhone 14 Pro Max; it's lighter, and the titanium feels a little warmer than the polished steel of its predecessor.
It's not just the titanium, though; Apple has made a small yet subtle change to the frame, removing just enough metal to add contoured edges all around. It's one of the smallest yet most impactful changes I've seen a smartphone manufacturer make to a design, and it truly changes how the phone feels in the hand.
Staying with the frame, Apple's retirement of the silence / ring button is one of the most welcome and useful changes. It takes a dull, one-trick-pony analog feature and transforms it into a sleek, customizable button that can be almost anything you want it to be.
The biggest change for some iPhone fans, though, will be the introduction of the USB-C port in place of Lightning. I know there's a fair amount of frustration over the change (all those now-useless cords in your home, office, and car) but it doesn't change the operation of the phone, and at least Apple supplies you with a woven USB-C-to-USB-C cable. I will miss the old port, but believe we'll all soon forget it.
Naturally, if those external changes were the only differences between this phone and its predecessor, the iPhone 15 Pro Max might be a disappointment. However, this is a significantly more powerful phone than the iPhone 14 Pro Max, with Apple's all-new A17 Pro silicon that, for the first time ever, brings console-quality gaming to the iPhone line. Granted, console games like Resident Evil: Village were not designed for a 6.7-inch display, even Apple's high-definition Super Retina XDR OLED panel, although at least that display now benefits from the smallest iPhone bezels I've seen.
The iPhone 15 Pro Max's triple-camera array looks unchanged from the iPhone 14 Pro Max's, but looks can be deceiving – there are upgrades both inside and out that help to deliver one of the best photography experiences you'll find on any phone.
While Apple appears to have used the same 48MP primary camera sensor as in last year's Pro Max, it's basically rebuilt its image processing pipeline.
There's a new 24MP default image size that cannily combines 12MP of pixel-binned image data with full-sensor 48MP information for images that are, in almost all instances, true-to-life (Apple may be over-blueing the sky a little).
The new setup is more versatile too. I never had to decide if I wanted to shoot portrait mode now or later – in most instances, if the iPhone 15 Pro Max could read depth information, it stored all the detail I'd need to change a photo to portrait mode and choose the focus subject post-shoot.
If you were hoping for 10x optical zoom on an iPhone, though, the iPhone 15 Pro Max will disappoint you (though not as much as the 3x optical iPhone 15 Pro). I was frustrated when Apple announced that it had only raised the maximum optical zoom on its largest smartphone to 5x; after all, the Samsung Galaxy S23 Ultra has an excellent 10x optical zoom, plus the wild, AI-assisted 100x Space Zoom (which may add too much 'artificial' information for my taste, but it's an option if you need it). Apple does do a remarkably good job of competing with just half that zoom range, largely because the image quality at that extended focal length is simply excellent, rivaling and sometimes beating Samsung's best camera.
The combination of its new 3nm chipset, a display that can stop down to a power-sipping 1Hz, and smart power management may account for excellent full-day-plus battery life; though your experience will depend on how you use the iPhone.
In short (this is my two-minute review, after all), this is my favorite iPhone ever. I usually don't like Apple's largest iPhone, but the iPhone 15 Pro Max is lighter (and a tiny bit smaller) than the iPhone 14 Pro Max which – along with the new contoured edges – makes it feel comfortable in my hand. Add to all that excellent photography, fast performance, and seemingly unlimited potential and you've got a lock for a place at or near the top of our best phone list.
iPhone 15 Pro Max review: Specs
Swipe to scroll horizontally
iPhone 15 Pro Max specs

| | Header Cell - Column 1 |
| --- | --- |
| Dimensions: | 159.9mm x 76.7mm x 8.25mm |
| Weight: | 221g |
| Display: | 6.7-inch OLED |
| Resolution: | 2796 x 1290 pixels |
| Refresh rate: | Adaptive 1-120Hz |
| Chipset: | Apple A17 Pro |
| Storage: | 256GB, 512GB, 1TB |
| Rear Cameras: | 48MP wide, 12MP ultra-wide, 12MP telephoto w/ 5x optical zoom |
| Front Camera: | 12MP |
iPhone 15 Pro Max review: Price and availability
Starts at $1,199 / £1,199 / AU$2,199
You now pay more for Apple's best iPhone
There's more starting storage (and memory)
Apple unveiled the iPhone 15 Pro Max alongside the iPhone 15, iPhone 15 Plus, and iPhone 15 Pro at its 'Wonderlust' event on September 12. Since then I've been putting all the new handsets through their paces, so when you're done here be sure to check out my full iPhone 15 review, my hands-on iPhone 15 Plus review, and my hands-on iPhone 15 Pro review,
The iPhone 15 Pro Max starts at $1,199 / £1,199 / AU$2,199 , which is a price hike over its predecessor – the iPhone 14 Pro Max – but you do get twice the storage in the base model: 256GB. This also puts the iPhone 15 Pro Max in line with the starting price of the Samsung Galaxy S23 Ultra (both now start at 256GB). There are already a lot of great trade-in deals at various carriers (as well as some nice payment plans, including those through Apple). I advise you shop around before putting in your order.
Pre-orders for the iPhone 15 Pro Max start are open now, and the phone will be shipped from September 22.
Swipe to scroll horizontally
iPhone 15 Pro Max prices

| | | | |
| --- | --- | --- | --- |
| Storage | US price | UK price | AU price |
| 256GB | $1,199.99 | £1,199 | AU$2,199 |
| 512GB | $1,399.99 | £1,399 | AU$2,549 |
| 1TB | $1,599.99 | £1,599 | AU$2,899 |
It's not entirely accurate to say Apple raised the price of the iPhone 15 Pro Max (from the iPhone 14 Pro Max base price) because what it actually did was remove a tier and settle on the 256GB storage and $1,119 as the new base model. This makes the iPhone 15 Pro Max a little less affordable (no less so than the similarly configured Samsung Galaxy S23 Ultra) but, as I see it, 256GB should really be the base storage on all smartphones nowadays, especially as we continue to shoot higher resolution photos and videos (and manage our lives on them).
If storage is your jam, you can pack the iPhone 15 Pro Max (or iPhone 15 Pro) with up to 1TB of storage and pay $1,599 / £1,599 / AU$2,899 for the privilege. What you won't get for that price, though, is more memory. While the Samsung Galaxy S23 Ultra raises the RAM level to 12GB – starting with its 512GB model, the iPhone 15 Pro Max seemingly sticks with 8GB through all tiers.
There's no getting around that this is Apple's most expensive iPhone, but at least there are numerous payment options, including those from Apple which can start as low as $33 a month in the US. As for whether or not the iPhone 15 Pro Max is worth the money, its design, build, quality, and exceptional capabilities convince me it is. Even at this price, I suspect it will be Apple's best-seller.
iPhone 15 Pro Max review: Design
Titanium!
Contoured edges make it a pleasure to hold
It's lighter and slightly smaller
Exquisite build
In case you haven't heard, Apple's 2023 Pro-level iPhone has traded in its shiny stainless steel frame for a brushed titanium one. It's tough (though not necessarily harder than steel), corrosion-resistant, and – perhaps most importantly for your hands, pockets, and bags – a lighter material.
Apple made a handful of other changes that give the phone a new look and feel beyond changing up the outer metalwork, however. First are the new contoured edges. It's true that this iPhone can, at a glance, look almost exactly the same as the iPhone 14 Pro Max, but close inspection reveals rounding along the sides that give the phone a softer look and make it – especially at this size – much more comfortable to hold. Additionally, the Super Retina XDR display looks larger (and the Dynamic Island looks smaller), thanks to a noticeably thinner bezel.
The phone feels different because the dimensions and weight are different. Where the iPhone 14 Pro Max was 77.6 x 160.7 x 7.85mm, the iPhone 15 Pro Max is 76.7 x 159.9 x 8.25mm. That means it's just a hair smaller than the last model, a fact I confirmed when I tried slipping the iPhone 15 Pro Max into an iPhone 14 Pro Max leather case (Apple is no longer selling leather accessories) and it was loose inside it. It is worth noting that the new phone is almost a millimeter thicker than the last model.
However, thanks to the titanium body and new recycled aluminum frame, the iPhone 15 Pro Max is 19 grams lighter than the iPhone 14 Pro Max (221g vs. 240g). That's a noticeable difference.
Another major design change is actually a functional one: the new USB-C port. It's a little bit larger than the departed Lighting port but will – if you have the right cable – bring some 10Gbps high-speed data transfer capabilities (the cable Apple ships with the iPhone is not a high-speed one).
The body is covered on the front and back with what Apple calls "tough glass-based materials", and on the front is also their Ceramic Shield, designed to protect the glass from damage. I'm not in the business of dropping my phones, so I could not tell you much about the strength of these glass materials. I did, though subject the phone to a dunk in a water fountain. The IP68-rated phone handled it just fine. That was just for a moment, but the phone is rated to handle swimming in up to six feet of fresh water for 30 minutes. If you dunk your phone, just remember that you can't plug it into a charger again until it's completely dry.
Apple didn't mess with the power/sleep/Siri button or the pair of volume buttons but right above that is Apple's other big design/functionality change: the new Action button, which is only available on the iPhone 15 Pro Max and iPhone 15 Pro.
This tiny little button replaces the long-surviving silence/ring switch (still available on the iPhone 15 and iPhone 15 Plus). Instead of a single-function switch, the Action button is programmable via one of Apple's most high-designed utility interfaces ever.
The Action button defaults to ring/silence control but instead of a switch, it takes a press to check the status of your phone (ring or silent) and a long press to change it. Many people may leave well enough alone here, but then they'd be missing out on all the hidden utility. Action button can enable a preferred Focus Mode (with detailed controls inside the Action button settings page), turn the flashlight on and off, launch voice memos, turn your phone into a digital magnifying glass, run your favorite Shortcut, offer instant access to accessibility features, launch the camera, or even turn off all Action button features (a waste, really). If you miss the ring/silent control you can still find it under the updated Control Center too.
After trying out the Action button in default mode, I quickly switched it to control the camera. From there, I could use a long-press to instantly open the camera and then use a quick press to take a picture.
The only downside to this new button is that if you are in the habit of taking a lot of screenshots by simultaneously pressing the power and volume up buttons, you may accidentally press the new Action button instead because, well, it's now the top button on the left side of the phone. I expect this to become an iPhone 15 Pro Max meme ("When you press Action instead of Volume Up").
In total, I think the iPhone 15 Pro Max design retains what was good about the last model while making ergonomic and functionality tweaks that move the familiar into the future, with a lighter chassis, smoother lines, a bigger screen, and more functional buttons and ports.
iPhone 15 Pro Max review: Sustainability
Over the years, Apple has been rethinking its packaging and, increasingly its products, with an eye toward sustainability. I can still remember when Apple started using biodegradable packaging on its EarPods. The corn-based material would dissolve in water. Now, Apple's efforts extend to its Apple Watch Series 9 (Apple claims the product is now carbon neutral) and iPhones.
This iPhone 15 Pro Max has a 100% recycled aluminum interior and uses recycled cobalt in its battery. Beyond the phone, Apple is whittling away at its carbon footprint by using more earth-friendly materials. In past years, I would usually get leather cases to protect my iPhone test unit but leather is not exactly carbon-friendly. This year, Apple is using a new material, FineWoven, on cases and MagSafe Apple Wallets.
Those cases, by the way, still feel luxurious. My wife thought they were faux suede, but I pointed out the ultra-fine weave.
iPhone 15 Pro Max review: Display
6.7-inch Super Retina XDR OLED
Surrounded by ultra-thin bezels
Unchanged resolution. Still supports ProMotion adaptive refresh rate
Always-on display
If you liked the 6.7-inch display on the iPhone 14 Pro Max, you'll probably like the iPhone 15 Pro Max's screen just that little bit more.
Apple shaved millimeters off the black bezel surrounding the Super Retina XDR OLED screen to make it seem larger (this also makes the Dynamic Island look smaller). Between that and the newly-curved edges, it really looks as if the screen extends all the way to the outer edge of the phone.
To be clear, the screen is slightly larger but the resolution, 2796 x 1290 and 460ppi is unchanged from the iPhone 14 Pro Max. Essentially, this iPhone is just giving those pixels a little more breathing room.
It remains a beautiful and bright screen, with a maximum brightness of 2000 nits, which means I had no trouble using it outdoors in bright sunlight. Its wide color gamut means visuals are rich and the 2,000,000:1 contrast ratio endows it with support for the inkiest of blacks. Looking at everything from photos to games, apps, websites, and videos on this display is a pleasure.
ProMotion support means the iPhone 15 Pro Max is as adept at handling web page scrolling as it is at videos and gaming. All motion looks smooth. Plus, the phone's ability to stop down to 1Hz means that, when it needs to, it sips power while still providing you information; ideal for always-on functionality.
I put the iPhone 15 Pro Max on a Belkin Boost Charge Pro 2-in-1 Wireless charge stand with MagSafe, which automatically puts the phone in iOS 17's new Standby mode, and then set it up on my nightstand. Overnight, the Always-On display was just bright enough that I could glance at it in the middle of the night and see the time.
This is still an excellent smartphone display, though I wonder why, now that Samsung's flagship has an integrated pen and supports not only touch but stylus input, Apple can't finally add Apple Pencil support to its biggest and best smartphone. Even so, I understand that not everyone needs or wants pen input and that may be something Apple intuits as well.
Basically, what you have is Apple's top-notch screen technology, slightly embiggened and now supported by some excellent new iOS 17 functionality.
iPhone 15 Pro Max review: Cameras
Dedicated 5x optical zoom camera
New 48MP primary sensor
Impressive new portrait photography capabilities
If you read the iPhone 15 Pro Max's specs, see 48MP, and think little has changed since the iPhone 14 Pro Max, you would be mistaken.
Before I dig in, take a look at those specs:
Main: 48MP f/1.78 w/ OIS
Ultra-wide: 12MP f/2.2 w/ 120º FoV
Telephoto: 12MP, f/2.8 w/ 5x optical zoom & 3D sensor shift OIS
Front-facing TrueDepth: 12MP f/1.9
Leaving aside the obviously-different 5x optical zoom camera (even the iPhone 15 Pro doesn't get that new snapper), let's look at the leading 48MP sensor. It's not the same one as was introduced on the iPhone 14 Pro Max (or the new iPhone 15). It's larger and, reportedly a Sony-made IMX903. And Apple is using this sensor in ways it has never done before.
Every default image I shot with the iPhone 15 Pro Max comes rendered at 24MP resolution. Yes, that's a new resolution for iPhones and Apple manages it by first pixel binning 48 megapixels-worth of data into the best possible 12 megapixel still and then combining that with the full detail of the 48MP sensor. The only downside is that 24MP images will be larger than 12MP stills (by about a megabyte). Apple mitigates the storage cost a bit by automatically storing photos in HEIF (High Efficiency Image Format) format. You can also shoot in 48MP RAW format for uncompressed imagery, ready for editing.
The result is some truly eye-popping images. The colors are brighter and, with the exception of maybe a just too-blue sky (possibly a result of more aggressive use of smart HDR), the most accurate I have ever seen from a smartphone. Even in direct comparison with the Samsung Galaxy S23 Ultra, the iPhone 15 Pro Max won. The colors in flowers are perfect and the sharpness is startling. My macros are levels above what I gathered with the iPhone 14 Pro and 14 Pro Max. The skin tones are exact. It didn't matter the skin tone, the iPhone 15 Pro Max understood it and reproduced it. I, for instance, look just as pale and freckled as I do in real life.
Apple has stuffed this iPhone full of more pro-level photography tools than ever before. In particular, you can now choose physical camera-like digital lenses, from 13mm to 24mm, 28mm, 35mm, 48mm, and 120mm for the 5x zoom. You can see these measurements in the camera app by holding down on one of the main magnification levels. You can also go into settings and set one of the lenses as a default.
Image 1 of 4
For most consumers, though, this might be more control than they want or need. It might help to understand what millimeters (mm) in lenses actually mean. The mm defines the degree of magnification and field of view. Lower mm means a wider field of view and lower magnification. Obviously, you can ignore this or act like a pro photographer and start switching up digital lenses during a shoot.
Apple's decision to use just a 5x optical zoom is a source of frustration but I can't really argue with the result. The lens, which uses an unusual tetraprism (four turns of the light between the lens and the image sensor), captures some lovely images. So while this is a long way from 10x optical zoom, I think Apple fans will still be pleased with this result. You can zoom quite a bit further with digital zoom but these images never hold up upon close examination.
Working in conjunction with that zoom is the new 3D sensor shift optical image stabilization which does a much better job of keeping shots stable, especially on digitally zoomed videos. I was impressed with the stabilization when I was capturing a video of a robin who was perched up in swaying branches at least five yards away from me.
The entire iPhone 15 line essentially refines portrait photography. There's still a specific mode, but you no longer need to use it to get the same result. As long as the iPhone 15 Pro Max's cameras can capture depth information, you can turn almost any photo into a portrait shot after the fact, even if it was shot with only the main camera.
Image 1 of 4
You can tell if the camera is seeing any depth while you shoot because a little "Portrait f" will appear in the upper righthand corner. You can tap on it and then select Portrait (On or Off) to see what the photo would look like in portrait mode. it doesn't always work because, if the camera does not 'see', say, a person, or pet or fails to capture any useful depth information, then you can't change a photo to portrait mode; in my experience, most photos were convertible, however. As with traditional Portrait Mode shots, you can set the depth of field but additionally, you can now also tap on different subjects to change the focus point. This works just as advertised and makes you feel like a god of portrait photography.
Portrait photography – including that taken with the front-facing TrueDepth camera – got a huge upgrade with access to Apple's Photonic Engine (I know, Apple, loves it's tech labels) that just makes portrait photography look more authentic and less computational than ever.
Apple has made some leaps in low-light and night photography. The iPhone 15 Pro Max's ISPs (image signal processors) collect more light and make better use of it in even the most challenging situations. It's not vastly better than what you get with the Samsung Galaxy S23 Ultra, but I think Apple achieves parity.
Night photography is better, too. I noticed less green in the star photography and more stars. The one thing I still can't do as easily as I can with the Galaxy S23 Ultra is take star trail photography (without a third-party app).
The iPhone remains a great video capture tool, with a wide variety of lens options, Action mode for shooting your child's soccer game without nausea-inducing judder, and Cinematic mode for when you want to shoot auteur-quality video. The last, by the way, works just like portrait mode photography in that you can, while capturing video, shift focus from one subject to another with just a tap (in filmmaking, this is the job of the focus puller). What the iPhone 15 Pro Max can do that you can't with the traditional film is change the focus point of the video after shooting. It's more than a neat trick and could be useful if you happen to forget to focus on the right subject during the initial shoot.
iPhone 15 Pro Max: Camera samples
Image 1 of 37
The phone now maxes out at shooting 4K 60fps ProRes, while I'd say leaving out 8K video shooting capabilities (which some rivals support) could only be a problem if I thought anyone actually had an 8K TV in their home.
Even as Apple dips its toes further into the pro-level smartphone photography waters, its camera app does not yet feel as deep and versatile as Samsung's, which may go a bit too far and accidentally bury some really useful features.
Again, I think Apple knows its consumers better than most and is being careful about what it presents to iPhone users; not wanting to confuse them while also not holding them back, either. It's a delicate balance. In the end, Apple mostly pulls it off and the real proof is in the fantastic image quality, which should make any smartphone owner envious.
iPhone 15 Pro Max review: Performance
Hello new A17 Pro
8GB of RAM
More base storage (for a price)
Ever since Apple launched Apple silicon, it's been pushing the boundaries of what's possible, with system-on-chips (SoCs) in laptops, desktops, and mobile that rival and often beat the competition, and sometimes they even take generational leaps.
I think it's fair to call the A17 Pro a leap forward from the A16 Bionic in the iPhone 14 Pro Max (the chip now also powering the iPhone 15 and iPhone 15 Plus). As compared to the A16 Bionic, the A17 Pro is built on an even-smaller 3nm process, which should improve efficiency (think battery life), with a CPU that is 10% faster and a six-core GPU that's not only 20% faster but supports on-hardware Ray Tracing.
The iPhone 15 Pro Max Geekbench 6 results support Apple's performance claims. It shows that the A17 Pro is running at a 3.78GHz clockspeed, as compared to 3.46GHz for the A16 Bionic and 3.36GHz for the Qualcomm Snapdragon 8 Gen 2 inside the Samsung Galaxy S23 Ultra.
Numbers, naturally, only tell part of the performance story. For me, it's what I can do with the iPhone 15 Pro Max. One of the promised experiences is playing console-quality games natively. Not gonna lie, I was skeptical. Console gaming is not mobile gaming and never the twain shall meet – until they do on the iPhone 15 Pro Max.
Capcom gave me test flight access to the ported version of Resident Evil: Village. It was a large file that I needed to download at home on WiFi. Once it loaded up I immediately saw a problem. The game is designed for consoles and their controllers. Without one, Resident Evil put the controls on-screen – all the buttons you would usually find on a console controller were crowding the 6.7-inch display. I realized I needed a physical controller, so I borrowed one of my son's extra Xbox controllers and connected it to the phone via Bluetooth.
I'm not much of a gamer, but the visuals, especially on the cut scenes, look quite good on the 6.7-inch display. Still, on such a small console gaming screen, losing even a little bit of space to the Dynamic Island is frustrating.
The graphics never stuttered or tore. I only noticed one spot of pixelation early in the game, where a shadow didn't quite hold together on the snow. This was a repeatable experience which makes me wonder if it's less about the A17 Pro and more about the game port from console to mobile.
The game was otherwise responsive and the sound was excellent. When I put in my AirPods Pro, I was presented with a really captivating and immersive experience; an experience good enough for me to proclaim that console-quality gaming has finally arrived on the mobile phone.
Outside of gaming, every action on the iPhone 15 Pro Max was as responsive as I expected and wanted it to be. I tried editing multiple 4K 60fps clips in iMovie and found no issues with it or the output. The speed of the latter was no faster on the A17 Pro than it was on the A16 Bionic on the iPhone 14 Pro Max.
As with last year's iPhone 14 Pro Max (pictured above) in the US, my test unit was eSIM-only. It's incredibly easy to transfer your phone number from an existing phone to these new eSIM variants, but it also means you can no longer easily swap in and out SIM cards without carrier assistance and support.
This is also a 5G phone, though your 5G experience will depend largely on the proximity of cell towers and how many people are sharing them. Lately, 5G speeds are making me pine for still-under-development 6G.
Call quality is good. My wife remarked I sounded good, clear, and "younger". I don't know if that's a product of the connection or if the iPhone 15 Pro Max includes a time machine for free; if it's the latter, Apple should adjust its marketing to place a little more emphasis on that particular upgrade.
This is also Apple's first Wi-Fi 6E iPhone, which is good news if you have a Wi-Fi 6E router in your home or office. In my anecdotal tests, the iPhone 15 Pro Max had consistently faster download and upload speeds (as measured by Google's online Speet Test) than the WiFi 6-supporting iPhone 15 and my iPhone 14 Pro (also WiFi 6).
There's also a new Ultra Wide-band chip (across all iPhone 15 models) that should help with precision finding of not only your Apple stuff but other friends carrying iPhones too.
Apple is also expanding its integrated Satellite services support beyond Emergency SOS to free (for two years) roadside assistance. The idea is that in areas where cell service is poor or non-existent, the system can guide you to connect with an orbiting satellite and then message nearby road services.
Performance score: 4.5 / 5
iPhone 15 Pro Max review: Software
iOS 17 out the box
Nice quality-of-life improvements
No major changes otherwise
iOS 17, which will come pre-installed on your new iPhone 15 Pro Max is, in total, a relatively lightweight update to what is already a very rich and deep platform, of which I suspect most iPhone owners barely scratch the surface.
The StandBy feature turns the iPhone 15 Pro Max into one of the best bedside clocks and at-a-glance-info hubs around. New Contact Posters are a nice extension of some of the features first found in the impressive Lock Screen update. I also like the new Name Drop feature, which utilizes AirDrop to instantly share contact information with another iPhone placed next to it. Just know that this feature is on by default and if you have two phones near each other with this enabled it might automatically connect. If and when you get your iPhone 15 (of any model), I'd suggest you go into settings and turn this off until you learn how and when to use it.
When I made a FaceTime call – which looked fantastic, by the way – I used iOS 17's new gestures to send thumbs ups and balloons, some of which appeared behind me; it was a neat effect.
iPhone 15 Pro Max review: Battery life
Same quoted battery life as iPhone 14 Pro Max
Marginally larger capacity YoY
USB-C charging (and data speeds up to 10Gbps)
Power adapter not included
MagSafe for iPhone
Apple never shares the battery capacity and one can only assume that the iPhone 15 Pro Max battery is at least as big as the one in the iPhone 14 Pro Max (independent sources suggest it's fractionally larger). Battery size, though, is only part of the story. Managing battery life is a product of mAhs (milliampere-hours), processor efficiency, and onboard intelligence (often AI-based), to manage battery consumption.
All of this, I would say, is done well on the iPhone 15 Pro Max, which managed 28 hours of mixed-use. This is an anecdotal measure and your results will vary depending on what you do with the phone. Remember that part of my time with the phone was not using it while I slept for five hours (I did not charge it).
Apple says the iPhone 15 Pro Max can recharge to 50% in 30 minutes with an optional 20W USB-C adapter. Mine charged 47% in that time. It took another hour and a half for it to fully charge. I'm not sure why Apple can't get fully on board with faster wired charging.
As for how you charge the iPhone 15 Pro Max, now you'll use the new USB-C port and the included USB-C cable. I was surprised to see that the cable is now woven – as opposed to the classic plastic/rubber protective jacket. This is similar to MacBook and HomePod cables and may prove more durable than the old cables.
The phone also supports Qi and, obviously MagSafe charging (and accessories).
iPhone 15 Pro Max review: Verdict
The iPhone 15 Pro Max raises the bar, not only for the iPhone family but for smartphones in general. From the new materials to some of the best smartphone cameras we have ever used; Apple's big flagship satisfies your smartphone needs in virtually every aspect. It falls just short of perfection thanks to a slightly higher price tag than the last model, the lack of true fast charging, and Apple's frustrating insistence in presenting 5x optical zoom as the apex of smartphone telephoto technology. Still, these end up being minor quibbles for a broadly exceptional iPhone experience.
Should I buy the iPhone 15 Pro Max?
Swipe to scroll horizontally
iPhone 15 Pro Max score card

| Attributes | Notes | Rating |
| --- | --- | --- |
| Value | More expensive but you do get more storage for your money. | 4.5 / 5 |
| Design | The combination of a titanium body and new smoother curves is an aesthetic and ergonomic win. | 4.5 / 5 |
| Display | The screen in bigger (though not higher resolution) and looks better than ever. | 4.5 / 5 |
| Camera | This is the best collection of cameras I have ever used on an iPhone. | 5 / 5 |
| Performance | The A17 Pro is fast as advertised and, yes, makes console gaming a reality in an iPhone. | 4.5 / 5 |
| Software | iOS 17 is a solid upgrade with welcome quality-of-life improvements. | 4.5 / 5 |
| Battery | All-day battery life but still waiting for fast charging. | 4 / 5 |
Buy it if...
You want the best iPhone ever
There's now a difference between the iPhone 15 Pro and 15 Pro Max that goes beyond size and battery life. The best possible collection of cameras is on the iPhone 15 Pro Max.
You like your phones big
Apple's 6.7-inch Super Retina XDR display is one of the best in the smartphone business. It's fast, flexible (thanks to the 1Hz-to-120Hz ProMotion display) and works as a great canvas for productivity, entertainment and gaming.
You want excellent photos
The quality of photos the phone's 48MP main sensor produces is a new benchmark for smartphone photography.
Don't buy it if...
You're on a budget
Apple didn't so much raise the price of the iPhone 15 Pro Max as it took away a slightly more affordable option. If money is an object, look at the iPhone 15 or last year's iPhone 14 Pro.
You want more zoom
If 10x optical zoom is a must-have for your smartphone needs, then look to the still-excellent Samsung Galaxy S23 Ultra, instead.
You want faster charging
The iPhone 15 Pro Max offers reassuringly-solid battery life and functionally-fine charging, but rivals from every angle offer much faster speeds. Apple still hasn't caught on, though.
iPhone 15 Pro Max review: also consider
Swipe to scroll horizontally
| | Samsung Galaxy S23 Ultra | Google Pixel 7 Pro | iPhone 14 Pro Max |
| --- | --- | --- | --- |
| Price (at launch): | From $1,199.99 / £1,249 / AU$1,949 | From $899 / £849 / AU$1,299 | From $1,099 / £1,199 / AU$1,899 |
| Display | 6.8-inch adaptive 120Hz (3088 x 1440) Dynamic AMOLED 2X | 6.7-inch adaptive 120Hz (1440 x 3120) LTPO OLED display | 6.7-inch adaptive 120Hz (1290 x 2796) Super Retina XDR OLED |
| Cameras | 200MP Wide, 12MP ultrawide, 10MP telephoto (3x), 10MP telephoto (10x) | 50MP main, 48MP 5x zoom, 12MP ultra-wide macro | 48MP main, 12MP 3x zoom, 12MP ultra-wide |
| Battery | 5,000mAh | 5,000mAh | 4,323mAh |
How I tested the iPhone 15 Pro Max
I tested the iPhone 15 Pro Max for four days, using it to take pictures, play games, watch videos, listen to music, and do a variety of other mobile tasks. I ran anecdotal battery tests and various benchmarks, but I have also included benchmark and battery results from Future Labs.
I bring almost 20 years of phone testing experience and 32 years of technology media experience to my review work and have tried or reviewed almost every iPhone since Apple first released them in 2007.
First reviewed September 2023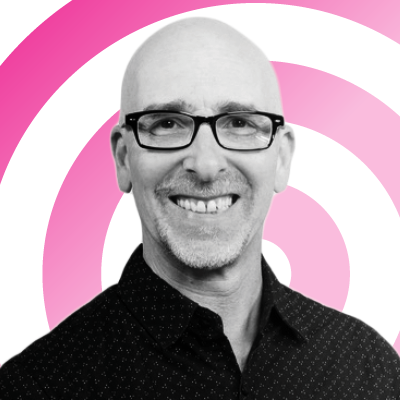 A 35-year industry veteran and award-winning journalist, Lance has covered technology since PCs were the size of suitcases and "on lin