Editor's Note, March 2023
Years on from its launch, we still think the Sonos One is the place to start for most people looking for the best wireless speaker. It delivers clean and clear sound from a compact size, and Sonos' multi-room options are excellent.
The best tiny speaker is the Apple HomePod, though you need to be in the Apple ecosystem to make any use of it. For larger sound, we love the Sonos Five, Sonos Faber Omnia and Naim Mu-so 2nd Gen – take your pick based on budget, size and compatibility preferences. All are wonderful.
Matt Bolton, Managing Editor – Entertainment
The best wireless speakers don't need a physical connection to bring excellent sound to your home. Through the power of streaming (using your home's broadband or Bluetooth), you can place a speaker anywhere you want, and get high-quality sound to it without worrying about running cables.
The top wireless speakers are also packed with features, such as voice control – which means you can use Google Assistant, Alexa or Siri – as well as support for the best music streaming services baked right in. They also have a whole menu of app settings that enable you to fine-tune your experience.
We've tested hundreds of individual speakers to find the very best wireless speakers for all kinds of music. And we've tested the best wireless speakers of every kind, ranging from simple but punchy Bluetooth portable speakers to high-end options with built-in Wi-Fi and multi-room audio support. We're also keeping our eyes on new launches as we create this guide and we're excited to see how the upcoming Sonos Era 100 and Sonos Era 300 speakers might blow the competition out of the water.
If you're looking specifically for a portable wireless speaker, check out our dedicated guide to the best Bluetooth speakers guide. And if it's a soundbar you're looking for, you'll find some more options among the models in our best soundbars guide to the best TV audio upgrades. Otherwise, whether you're looking for a simple party speaker or want to put together an impressive multi-room setup, we've got a wireless speaker for you.
The best wireless speakers for 2023: the list
If you're in the market for a cleanly designed, exceptional sounding connected speaker, you'll find none better than the Sonos One. Offering the best of both the Sonos speaker platform and both Amazon Alexa and Google Assistant's smart home prowess, the Sonos One is the pinnacle of connectivity.
Want to hear your favorite song from Spotify? All you need to do is ask. Want every speaker in the upstairs to play the same song? Group them together via the Sonos app and you'll have a house party in minutes.
Naturally, the sound quality is pretty fantastic as well. We found Elegie by Mouse on the Keys had real punch and energy to it on this speaker while Silent Earthling by Three Trapped Tigers sounded clear and crisp, despite the multiple layers of instruments.
There are more powerful (and more expensive) speakers listed down below. However, for the vast majority of folks, the Sonos One is the best wireless speaker.
Read the full Sonos One review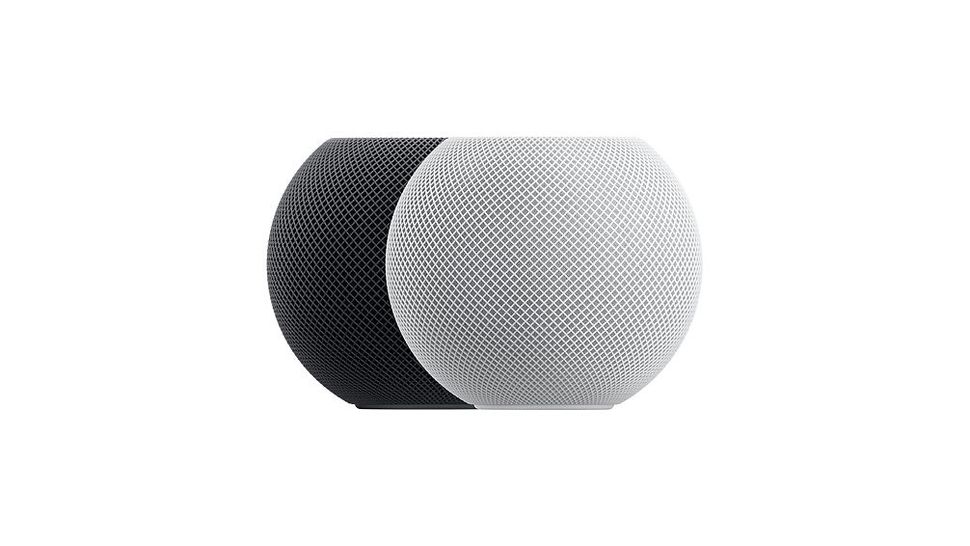 For anyone looking to enter the Apple smart ecosystem, or who has an Apple Music subscription, this is the wireless speaker to go for. It's far cheaper than some might expect, packing mighty sounds and an elegant design for under $100 / £100 / AU$150.
However, if you don't have an Apple Music subscription, you're rather limited when it comes to music streaming. You can't ask the HomePod mini to play anything through Spotify – that can only be enabled through AirPlay, and requires using your phone rather than the simpler method of asking Siri to play tunes with your voice. If there's a single reason to buy the HomePod mini, it's the sound quality, which delivered clear trebles and smooth mids during our tests.
If you're wondering about the original Apple HomePod, you can still buy it and Apple still supports it, but it has been discontinued. A new model is rumoured for a 2023 launch.
Read the full Apple HomePod mini review
The Bowers & Wilkins Zeppelin has had a few iterations, but this model that was released in 2021 is the best yet. The wireless speaker comes with aptX Bluetooth, Apple AirPlay 2 and Spotify Connect built in – plus you get access to pretty much all the rest of the planet's stock of music via its clean, tidy and responsive Music control app. There's support for the Amazon Alexa voice-assistant, too. And the unit is just as good-looking, just as well-made, and just as big as it ever was.
Best of all, it sounds better than ever. On test, there's no denying its sound separation and soundstage definition. While it isn't a substitute for an actual pair of stereo speakers, the Zeppelin serves up a wide, well-defined and endlessly engaging sound, no matter the genre of music.
Read the full Bowers & Wilkins Zeppelin (2021) review
The Sonos Five will look very familiar to anyone who knows their way around Sonos' 2015 Play:5 Gen. 2, which you can find lower down in this buying guide (or even the 2009 inaugural Sonos Play:5, originally called the S5). Considering the brilliance of Sonos' innovative, long-standing and highly popular multi-room speaker lineup, that's no bad thing.
The newer Five is the biggest and most powerful wireless home speaker in Sonos' range, and it sounds every inch as detailed and musically pleasing as we've come to expect from Sonos. This flagship iteration (released in June 2020) adds increased memory, snappier processing and a new wireless radio feature. If that doesn't sound like a huge upgrade, know that the last Play:5 was mightily good to start with – and the new all-white or all-black styling does look slightly sleeker.
The new processor puts to rest any doubts you might have about future compatibility and firmware updates (even though the older Play:5 was already compatible with the company's S2 platform).
Ultimately, the Five's powerful and regimented bass clout, undeniably classy audio performance and the Sonos multi-room platform will be all the reason many people need to click 'buy' – and we certainly won't be stopping you.
Read the full Sonos Five review
Sonus Faber is well-known for its high-priced, luxury hi-fi equipment and its latest product, the Sonus Faber Omnia, is no exception. This is a sleek, sophisticated and fairly big all-in-one system that's easy-to-use thanks to comprehensive wireless connectivity, with built-in support for the major streaming services, AirPlay, Chromecast, and Roon.
It sports a tactile lacquered wooden surface that lights up as you interact with it. We've seen for ourselves how these speakers are made, and we can tell you that plenty of care goes into selecting the wood and sanding it down by hand.
Sonically speaking, it's exemplary, with a wide soundstage, excellent clarity, and a deep bass response. The Omnia may not sound as detailed as Sonus Faber's larger speakers, but it will still convey the minutiae of your favorite tracks with aplomb.
If you're the kind of audiophile who prefers not to mess around with cables, and would like all of your favorite streaming services available at the touch of the button, there are a few wireless speakers that sound as good as the Sonus Faber Omnia.
Read the full Sonus Faber Omnia review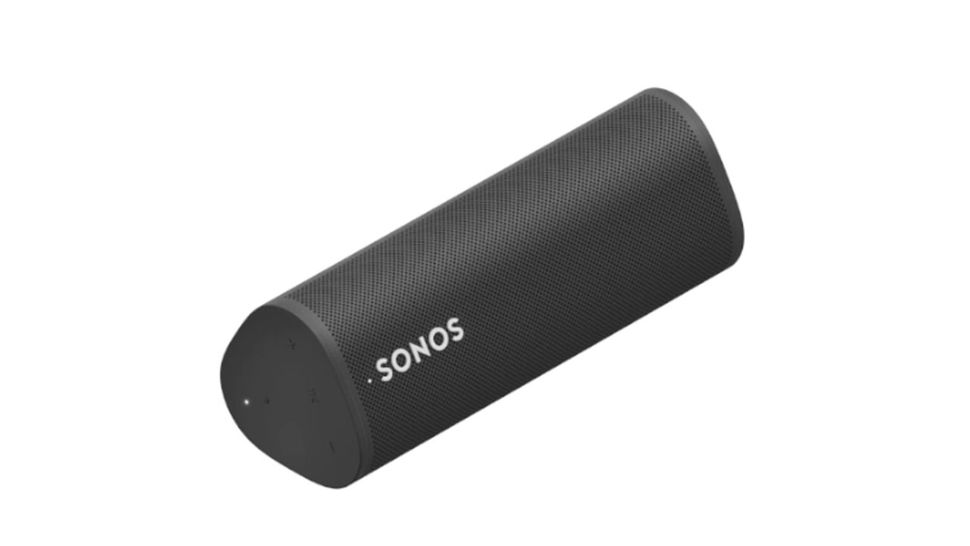 The Sonos Roam is our favorite pick if you're looking for a portable, Bluetooth wireless speaker. It boasts a powerful sound, rugged design, excellent connectivity features, and smart home control. A bass-heavy audio performance makes it ideal for use outdoors, while a clever Automatic Switching feature means it's easily used indoors, too – though audiophiles may dislike the overwhelming low frequencies and rhythmic handling.
Following in the footsteps of the Sonos Move, the Sonos Roam comes with both Bluetooth and Wi-Fi connectivity, which means it can work as a portable speaker as well as part of your wider multi-room Sonos system – and with Google Assistant and Alexa onboard, it doubles up a smart speaker too.
In spite of its (relatively) low price you're getting a lot for your money here. Its slick design means the Sonos Roam won't look out of place in your home, while a rugged, waterproof and dustproof build and a decent battery life make it ideal for listening to music outdoors.
Since the launch of the Sonos Roam, the brand has launched the Sonos Roam SL. It lacks a microphone, but otherwise it's identical to the original Roam in terms of specs and a little cheaper.
Read the full Sonos Roam review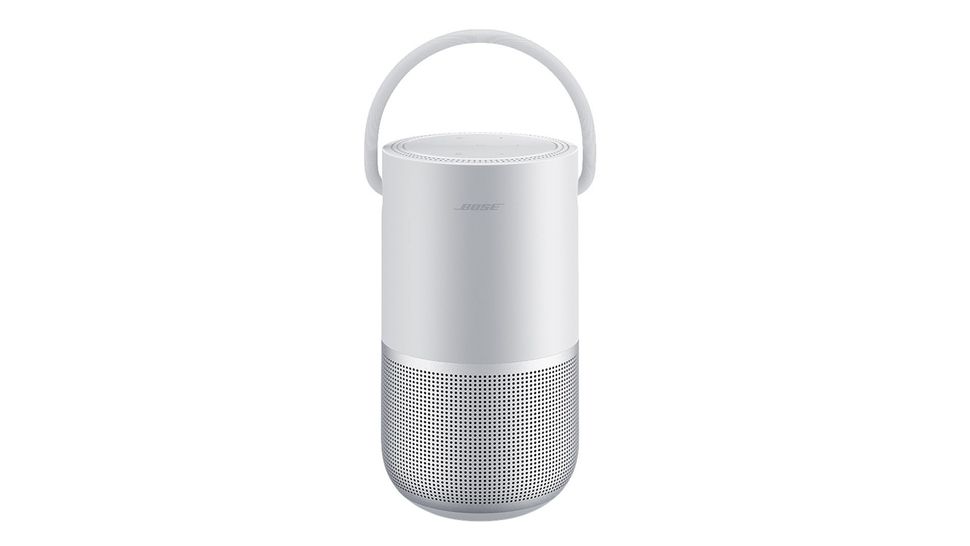 There's a growing market for portable smart speakers, and the Bose Portable Home Speaker is a great example, offering the smarts of Google Assistant and Alexa alongside Bluetooth connectivity. It isn't the brand's first outdoor-friendly speaker, and it shows: gorgeous minimalist design meets weather-ready robustness, with a light build and handle that lends itself to listening on the go.
The audio quality offered by the Bose Portable Home Speaker is very good. It's a warm, well-balanced sound with great soundstage. Fleet Foxes' Hummingbird sounds natural-sounding guitar with gently-thumbed bass strings resonate around the room without overpowering the intricately plucked treble melodies. It might not deliver the pure fidelity or detail of the Sonos Move, but every voice blends together seamlessly.
In Little Dragon's After The Rain, thumping bass lines feel tight and controlled while hi-hats jangle above with toe-tapping musicality; meanwhile, punchy organs and brass lines pulse beneath smooth jazz vocals. It's a complicated mix, but the Bose Portable Home Speaker performs well, if not with the assertiveness of the Apple HomePod, which sounds altogether more exciting.
Read the full Bose Portable Home Speaker review
Naim Audio is a company that produces some of the most stylish connected speakers in the business, and we think the Mu-So Qb 2nd Generation is the best they've put out yet. With Kanye West's 808s & Heartbreak playing via Tidal, the Naim controls the strangely chilly low frequencies well.
The frequency range is nicely balanced overall, with no area given undue prominence nor too little power. And, with something like Mogwai's Come On Die Young, the Qb 2nd Gen. showcases its facility with dynamics, both great and small.
It comes will a full suite of connectivity options including aptX Bluetooth, Spotify Connect and AirPlay, which means all of your music should be supported at its maximum resolution, no matter what device you're using.
But even if you don't have your phone in hand, this wireless speaker is still controllable using its sleek touch-screen which allows you to access internet radio stations, for example. It's got a premium price, but if you opt for the Qb then you won't be disappointed.
Read the full Mu-So Qb 2nd Generation review
There was much wailing and gnashing of teeth when Apple discontinued the original HomePod, but it's back – and if you're tied into the Apple ecosystem, it's pretty great. If you're not, however, you should look elsewhere: the HomePods really, really want you to use Apple Music and don't have auxiliary ports or Bluetooth connections.
If you are all-in on Apple, these are very impressive smart speakers – at least in the speaker department, as Siri is still lagging behind rival digital assistants. But for Apple Music users in all-Apple homes, the HomePod 2 is perhaps the best-value speaker out there. It's cheaper than what you get from the hardcore hi-fi brands (such as the Naim Mu-so Qb 2), and with a more full sound than the Sonos One can deliver.
In terms of sound, the changes are generally welcome: there's better clarity around the upper mids, which really benefits classical and acoustic music, and the Dolby Atmos performance is excellent. However they're not as loud as before, and the bass is noticeably lighter too. But the HomePods are a huge step up from the HomePods mini, and the sound quality you get for the money is excellent.
Read the full Apple HomePod 2 review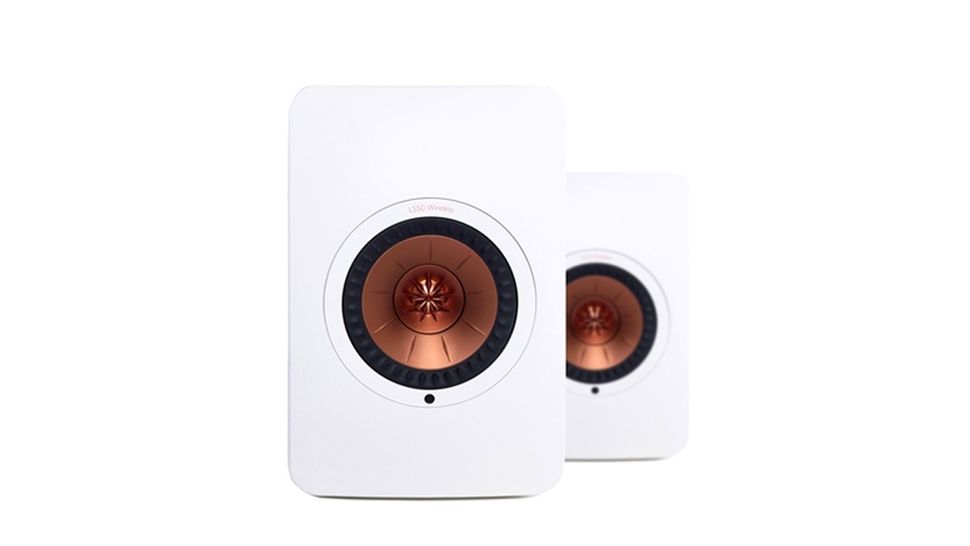 Available in a range of chic colors, the LS50 Wireless II speakers build upon the success of LS50 Wireless, which impressed with their detailed sound and connectivity options. And, what we've got is the best stereo speakers you can buy today at this price.
With support for Hi-Res Audio, an expansive soundstage, and excellent detail and dexterity, audio quality is nothing short of fantastic. That incredibly well-balanced, detailed, clarified sound may not appeal to bass-heads, but it will to audiophiles. And, it boasts great stereo separation and a wide enough soundstage to truly fill any room.
Add to this a vastly improved app, the ability to adjust the EQ settings, and blissfully easy setup, and you have yourself a pair of stereo speakers that can really do no wrong in our eyes. They're a little pricey, but they're well worth the money.
Read the full KEF LS50 Wireless II review
The Sony HT-A9 is a set of four wireless speakers that communicate to each other wirelessly via a control box. That's while creating a further 12 "phantom" speakers by bouncing sound off your walls and ceiling.
This box attaches to an eARC port on your TV and also supports wireless standards such as Bluetooth, AirPlay and Google Cast to enjoy audio not just from your TV but also supports wireless standards such as Bluetooth, AirPlay and Google Cast to enjoy audio not just from your TV but also your phone, tablet and other devices. The wireless communication between the speakers and the base unit performed flawlessly during testing.
The setup is a great solution for someone looking for a better Dolby Atmos sound solution than a soundbar, but who isn't quite ready to invest in a full-fledged home theater system. What's lacking is an included subwoofer and sometimes, the omission of a dedicated center speaker is missed.
Read the full Sony HT-A9 review
Marshall offers a trio of wireless multi-room speakers, and the Marshall Stanmore is the middle child. However, that doesn't mean it's the unloved sibling.
While the larger Woburn is just a little too big for most rooms, and the smaller Acton has a number of connectivity issues, the Stanmore strikes a nice balance between the two with a sound that we found to be big and punchy, without straying too far into 'overkill' territory (although mark our words, it will if you want it to).
It doesn't have the most refined sound out of the speakers on this list, but the Marshall Stanmore is intelligently designed and simple to use. If you're looking for something to take on the road, check out our Marshall Tufton review – it packs the vintage Marshall look and rocking sound into a portable design.
Read the full Marshall Stanmore review
The Amazon Echo Studio is an impressive offering - a smart-speaker and Dolby Atmos immersive sound home cinema unit, all in one tidy package. Some of its experiments with upmixing stereo sources can sound a bit confused, but it's otherwise a very powerful, feature-rich smart speaker – especially considering the price.
It's a good option for anyone who's low on space and can't stretch to an upfiring soundbar or multi-speaker setup, while Alexa smarts means that it can act as the center of your smart home, as well as your music player. If you're upgrading from the simple speakers built into your TV, or a lowly stereo soundbar, it's a fantastic and simple upgrade to make to your home cinema system. It delivered a cracking, resonant bass response, excellent volume, and far more depth than a comparably-priced soundbar can offer during our tests.
As ever with virtualized surround sound, it's not as impactful as having discrete physical speaker channels above and behind you, hooked up to an AV receiver. But that's a huge expense, and not practical for all living room arrangements, making the powerful Echo Studio an impressive value option.
Read the full Amazon Echo Studio review
A resurrected Braun Audio's new flagship one-box hi-fi offers impressively bassy yet detailed audio, plus excellent build quality to complement its smart speaker status. During our testing, its sound is detailed, boasts a warm profile, and manages to push its soundstage forward into a room. And, there are no virtual surround sound modes or excessive stereo effects here.
The need to use Google Home for setup and Google Assistant-only compatibility might annoy some. But, Apple AirPlay 2 and Chromecast streaming is easily capable of challenging Sonos on sound quality.
That's a good thing, because the LE01 smart speaker comes with only Bluetooth 4.2; there's no sign of hi-res audio streaming. Nor does this dual-band Wi-Fi speaker allow streaming directly from Tidal Connect or Spotify Connect, and it doesn't operate as an access-all-areas UPnP speaker either.
Read the full Braun LE01 review
Best wireless speakers: FAQ
How to choose the best wireless speaker for you
Why you can trust TechRadar Our expert reviewers spend hours testing and comparing products and services so you can choose the best for you. Find out more about how we test.
It's not easy when the market is awash with wireless, cubes, oblongs, teardrops cylinders and cushions all claiming to be the best, is it? But that is where we come in. Several of the wireless speakers in our list also double up as Bluetooth speakers, but not all of them – and we've made this clear, because if casting music from your phone or any other Bluetooth device is important to you, a Wi-Fi only connection (even if it uses Apple AirPlay 2) may not be sufficient.
When it comes to picking a new speaker for your home, room-filling sound is key, so look for models that feature 360-degree grilles and disperse audio at all angles; the Amazon Echo Studio or the Sonos One are good places to start.
If it's true audio-fidelity you're after, opt for trusted brands such as Sonos, Bowers & Wilkins, and KEF – speakers from these companies are always likely to sound brilliant. If smart home connectivity is your main concern, then check out Amazon Echo and Google Nest speakers – although you'll need to work out which voice assistant's ecosystem suits you between Alexa, Siri or Google Assistant.
If you have an iPhone or an iPad, it might also be worth checking out the best AirPlay speakers, which allow you to stream music, podcasts or audiobooks directly from your devices to your speaker. That means room-filling sound from your phone without the need for a more complex entertainment set-up. With so many fantastic home wireless speakers on the market right now, we've selected and ranked only the best ones to include in this buying guide.
How we test wireless speakers
We test countless wireless speakers every year at TechRadar, and that means we know exactly which features and specs to look out for – and we know that the best ones can sound just as good as a traditional stereo speaker system if you treat them right.
It's important for us to compare the performance of these speakers against the specs claimed by their manufacturers too, which is why we take the time to make sure the claims are legit.
We make sure to test speaker against its chief competitors too for sound and features such as multi-room compatibility and app support, so you can be sure that the product is the best if we say it is. We live with these speakers in our homes to make sure that their performances are consistent, and we don't finalize our testing until we are certain of the sound quality.
On this, we test the audio performance using a range of musical genres and stream from various sources, to ensure that these speakers can handle everything from thumping dance tracks to softly-spoken podcasts.
After more years in this game than we'd care to admit, we are truly confident that our star-rated reviews are the best indication of the quality of the wireless speakers in this list. There are no sales teams involved in our verdicts, which means if we don't like it for sound, design, usability and features, we simply won't recommend it here.
What are the best wireless speaker brands to look out for?
It really depends on what kind of speaker you're after. If you want multiroom connectivity and excellent sound, look for home speakers from Sonos and Harman Kardon.
Need a smart speaker? Check out models in the Google Nest and Amazon Echo ranges (and if you're a Siri user, Apple). Bear in mind though, you're not stuck with these brands if you need a voice assistant, as many third-party speakers come with Alexa and Google Assistant compatibility.
If it's pure audio fidelity you're after, brands like KEF, Naim, and Devialet are worth looking into. And, for portability, check out the likes of JBL, Ultimate Ears, Bose, and Urbanista.
Wireless speaker deals