The best music streaming services 2023: Spotify, Apple Music, Tidal, Qobuz, more
Best
Contributions from
published
There's so much more to music streaming than Spotify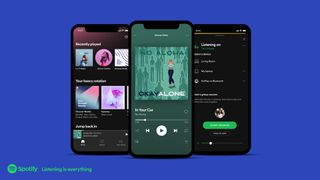 (Image credit: Spotify)
Editor's Note, December 2023
Tidal, Apple Music and Amazon Music HD still take the top three spots in our best music streaming services guide, because although Spotify is outrageously popular (and its newest AI DJ feature is proving just as much of a hit across the pond as it is in the US), it's still limited to lossy, compressed audio files. Many of its rivals now offer both CD-quality and hi-res streams.

If you're a fan of classical music, Apple Music was our top recommendation thanks to Apple Music Classical until recently (also, check out Apple Music Sing after you've warmed up those vocal chords!) but now we've heard Qobuz and, well, we like those hi-res files and downloads. We like 'em a lot…
Becky Scarrott – Senior Staff Writer, Audio
Gone are the days of downloading and organising extensive MP3 music collections (mostly – although some of us still have plenty of love for the iPod Classic). Time marches on and today, the best music streaming services make music and podcasts more accessible than ever before. These services can completely transform your listening experience, with millions of tracks at your fingertips and across all of your devices, streamed wirelessly, with playlist creation tools and personalized recommendations.
Spotify used to be the flagship – and at one point, only – streaming option, thanks to its vast library and easy-to-use platform. But it has serious competition in 2023. Spotify's been promising high-res audio for some time but has yet to deliver it, while services such Tidal, Apple Music, and Amazon Music HD offer much better audio quality.
Choosing the best music streaming service that's worthy of your monthly subscription fee is now easier than ever, because we've used and tested every single one extensively, covering every aspect of what we like and dislike about each – and crucially, the catalog and audio quality they offer.
Make sure you have a pair of the best headphones or best stereo speakers to make the most of the upgraded sound. And if you're already immersed in Apple's ecosystem with an iPhone, AirPods and HomePod mini, say, Apple Music (with its Lossless and head-tracked Spatial Audio output which can be accessed by Siri) should definitely be on your radar.
The best music streaming services 2023: our top picks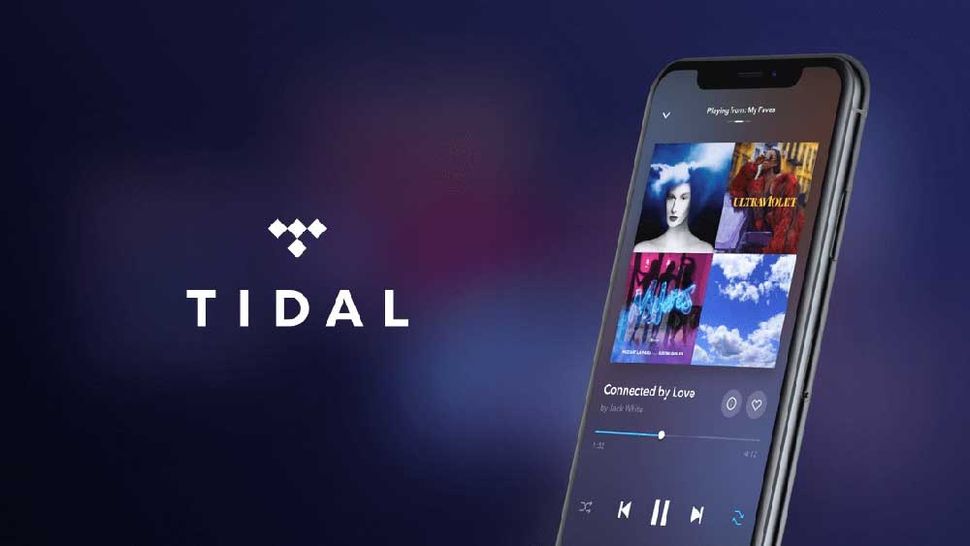 Exceptional sound quality for audiophiles
Reasons to buy
+
Exceptional sound
+
Music videos
+
Great interface
Reasons to avoid
-
HiFi is expensive
-
Playlists not quite as polished as Spotify
-
No podcasts
Our favorite streaming service, Tidal, first launched in 2014, but most of us first heard about it a year later when it was relaunched by Jay-Z at a star-studded event in March 2015. In March 2021, the recording artist reportedly sold a huge part of the streaming service to Jack Dorsey's Square, but looks-wise, it's not too dissimilar to Spotify. However, there are two key things that make it stand out.
The first is that it's billed as being artist-owned. This means it gets a better deal (although not necessarily a great deal) for musicians, paying them higher than many services per stream.
The second is that listeners get a better deal too, thanks to superb CD-quality sound, especially if you're willing to pay extra for Tidal's highest-tier premium subscription, HiFi Plus. That means if you take your listening more seriously, you and its MQA (Master Quality Authenticated) files could be a match made in heaven. That said, in an April 2023 Reddit AMA (Ask Me Anything), Tidal CEO Jesse Dorogusker revealed the streaming platform will soon be introducing hi-res FLAC audio to HiFi Plus members – likely a response to MQA filing for bankruptcy. There are various ways to look at this; our view is, Tidal's simply added another reason to choose it over Spotify.
Again, although Tidal is better across the board, it's the $19.99/£19.99 Tidal HiFi Plus streaming that makes the most sense and is the most significant jump in quality.
This will be a high price for some to pay, for others it's a no-brainer. Especially if you've already invested in the audio hardware – like a pair of the best noise-cancelling headphones. Tidal is one of the streaming services out there with lossless and high-res audio files that'll do your love of music and top-notch audio set-up justice.
If you're interested, start with the 30-day free trial (or, if you're lucky enough to live in the US, give Tidal's free tier, Tidal Free, a whirl). You might not notice a difference between Tidal and your music streaming service of choice here (because the file quality is capped), but plump for a paid-for subscription and you might soon realize what you've been missing out on.
Tidal also offers 50% off its HiFi and HiFi Plus plans to students, with the same 30-day free trial to check it out.
Read our in-depth Tidal review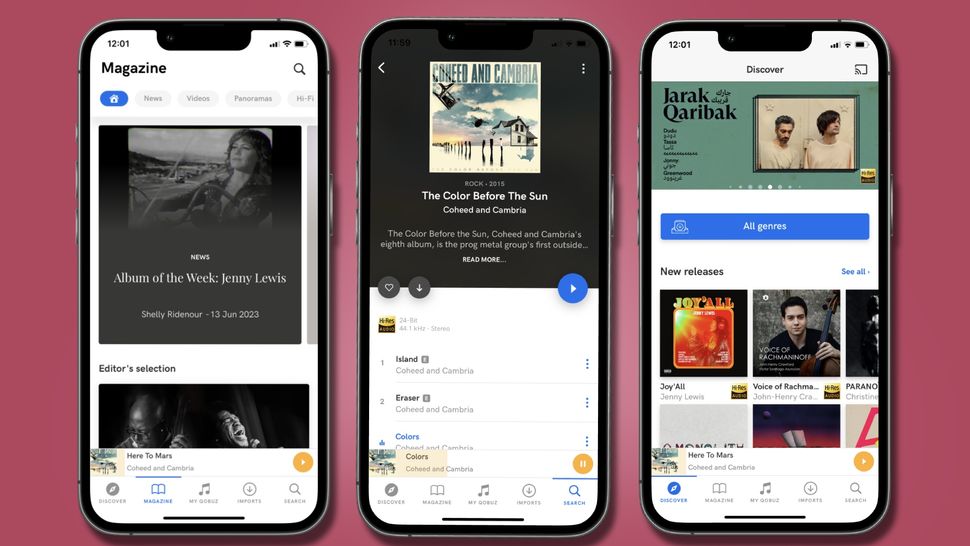 The original hi-res streaming service – but is it still the best?
Reasons to buy
+
World's biggest hi-res catalog – and transparent about it
+
Can purchase and download hi-res albums without subscription
+
Excellent extra features such as a magazine, tutorials and reviews
Reasons to avoid
-
Very limited THX three-dimensional immersive audio content
-
Decidedly un-sociable with your music compared to rivals
Qobuz is a streaming service for the discerning listener who knows what they like and likes it in hi-res – maybe as downloadable digital albums bought at a discount on the Qobuz download store.
While you won't find any AI DJs, bouncing-ball style lyrics in real time or niche mixes, you will find plenty of exclusive editorial content (created by actual humans), a clear design and easy-to-find hi-res playlists with full resolution transparency. And that is Qobuz's admirable USP.
If Qobuz was a member of your circle of friends, it would be the strong-minded one. You know the type, the slightly eccentric (possibly even headstrong) leader of the pack. They're ferociously talented and admirably principled. Qobuz is the friend who does things their own way and in their own time, or not at all. We like Qobuz. We want to be more Qobuz.
Case in point: the French music service offers any music lover the chance to rent and purchase hi-res music even if they don't subscribe. Good no? That said, you'll get up to a 60% discount on your hi-res purchases if you do pay for its top-tier Sublime subscription, which includes on- and offline ad-free listening, a competitive catalog and all resolution clearly displayed.
The name comes from an ancient bowed musical instrument called kobyz, which has two strings made of horsehair. But although Qobuz is happy to look back into music history, it's thoroughly modern in its output of hi-res files – more so than most rivals we've tested.
Read our full Qobuz review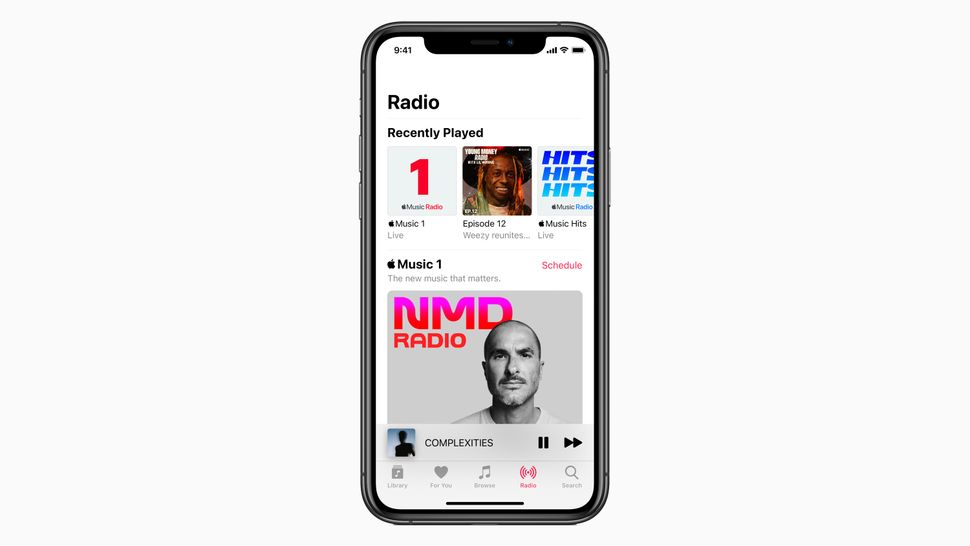 Apple design and smarts make this a true Spotify competitor
Reasons to buy
+
Massive music library
+
Can integrate personal music
+
Lossless and Spatial Audio
+
Good music discovery
Reasons to avoid
-
Spotify wins recommendations
-
Podcasts in a separate app
-
Mobile app a bit clunky
Apple Music is the Cupertino tech giant's streaming service. It offers more than 90 million songs in its massive library, as well as music videos and exclusives – to be honest, there isn't much you won't find here. Apple Music is geared towards helping you to discover new tracks and artists, whether that's through recommendations, curated playlists or its 24/7 digital radio stations.
You can also add all the music you currently own in iTunes to the service, so everything is in one place. While you don't need a house-full of Apple products to use Apple Music, as you might expect, all of your Apple devices – as well as Apple's smart assistant, Siri – work seamlessly with the company's streaming service. Also, Apple isn't backwards about coming forwards when it comes to telling you the extra benefits of using its own top tier AirPods Max or AirPods Pro – namely, personalized, head-tracked Spatial Audio.
Apps are slick and easy to use. There isn't much clutter, although some of the icons on the mobile app feel a little too big for the screen – you'll get a more superior experience on a desktop or tablet – but this isn't a dealbreaker; we're just being picky.
Up until a few years back, we'd have said there was little to set Apple Music apart from Spotify. But since June 2021, Apple Music's offering includes Lossless (in fact it has two self-styled variants; 'Lossless' and 'Hi-Res Lossless' quality) and Spatial Audio with support for Dolby Atmos. This gives users the ability to listen to more than 90 million tracks in Lossless Audio at no extra cost. And did we mention the dedicated Apple Music Classical app (free with your subscription) and Apple Music Sing?
Apple Music is priced at $10.99/£10.99 month for individuals and $16.99/£16.99 month for a family plan with up to 6 users. A student plan is also available for $5.99/£5.99 month that comes with a free Apple TV+ subscription.
But we're not done! Apple Music also has a less-than-half-price plan (at $4.99/£4.99), called Apple Music Voice. It's designed for those that don't want to download their songs and prefer to bark at Siri to command their Apple devices (possibly their shiny new Apple HomePod 2... although how many people that really is remains to be seen).
Read our full Apple Music review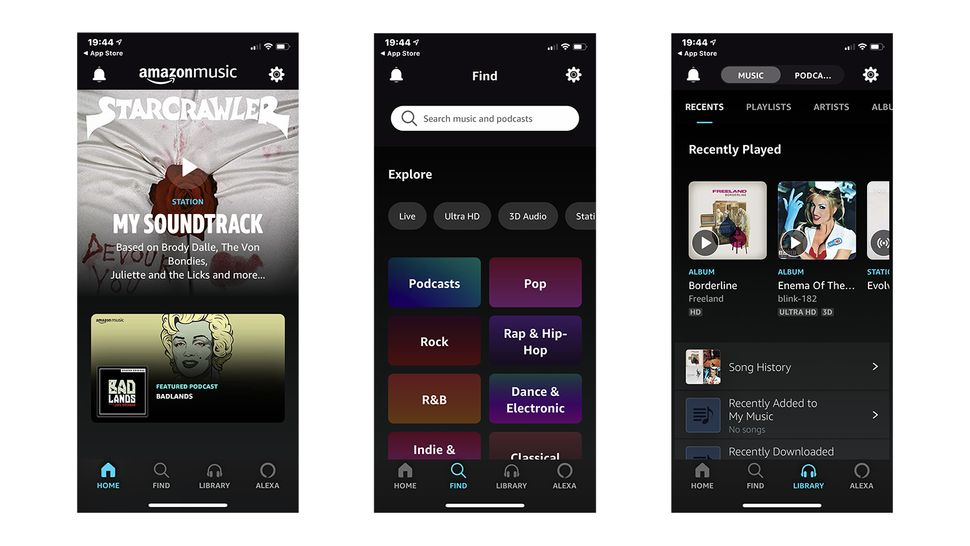 Great value music streaming with high-quality audio
Reasons to buy
+
Huge selection of music
+
Great for people with Prime
+
Hi-res audio
+
Simple and easy-to-use
Reasons to avoid
-
Not as good-looking as the competition
-
Music discovery is good, not great
-
No video content
-
No free ad tier
Over the years, Amazon has launched several different streaming services. The best, which competes with the likes of Spotify and Apple Music, is Amazon Music HD.
This is a high-quality music service to rival audiophile-grade services, like Tidal, at a great value price. It brings users lossless FLAC audio at 24-bit/192kHz, while Spotify only offers 320kbps.
Amazon Music Unlimited subscribers can upgrade to the high-quality streaming audio – which used to be reserved for Amazon Music HD subscribers – for free. This means it's on par with Apple Music for offering a free audio quality upgrade – other services require you to pay extra, like Tidal and, soon (if it ever makes good on its promise), Spotify.
If you have Amazon Prime, you get a discount on this streaming service (it's $7.99 / £7.99 / AU$6.99 per month rather than $9.99 / £9.99 / AU$11.99 per month). There's also a $14.99 / £14.99 / AU$17.99 per month family tier, along with a $4.99 / £4.99 per month student plan.
And, as you expect, all of the controls of Amazon Music HD have good Alexa integration. That means if you already use Amazon and its products regularly, this might be the best music streaming service for you. Even if you don't, this is a good value option with hi-res audio and a solid library of tunes.
Read more: Amazon Music HD review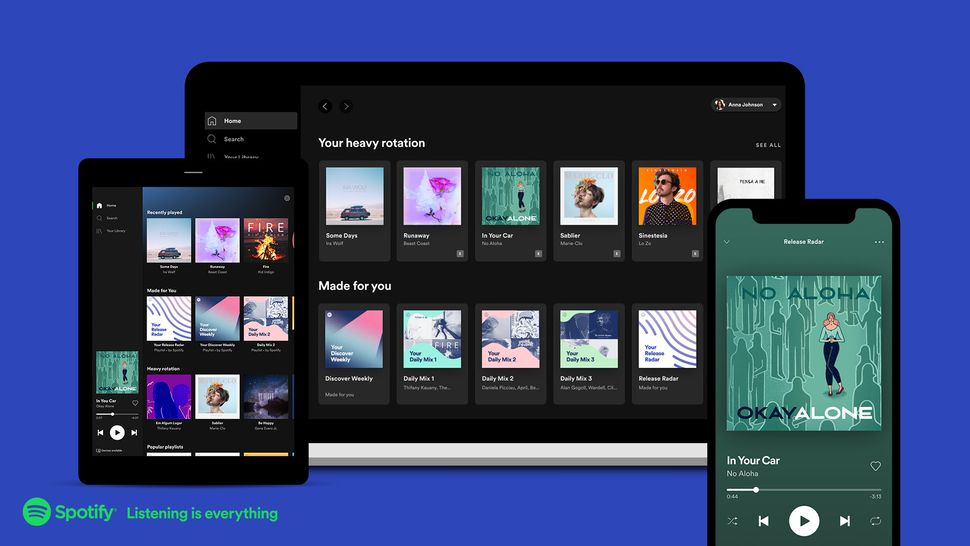 The world's most popular streaming service
Reasons to buy
+
Fantastic personalized playlists
+
Huge library of music and podcasts
+
Easy-to-use interface
Reasons to avoid
-
No high-res audio
-
Web player feels basic
-
Not the best for compensating artists
Spotify first launched in 2008, and at present has a library of more than 82 million tracks and 2.2 million podcasts. Oh, and there's a free tier. It's no surprise, then, that it also has 365 million users globally, and counting. Oh, and have a quick look at Spotify AI DJ if you haven't already. If you like the idea of a personal DJ that talks to you and knows what you streamed in 2011 (just after that nasty breakup), you'll love it.
However, Spotify is more than just a sizable catalogue of tracks and podcasts. It has an intuitive interface, a fantastic recommendation engine powering its customized playlists, new features added all the time, social tools that make sharing easy, plus you can use it almost anywhere through almost any device.
Although Spotify's core features – a great catalogue, intuitive experience, affordable price plan – make it a fantastic service, the platform stands out for its constant innovation by way of new features, redesigns, customized playlists and even new offerings such as Spotify Lite. These improvements are rolled out regularly and ensure it's truly offering the best experience for everyone. For example, in November 2021 Spotify has added a simple way to block other users – a great idea for stopping online harassment or allowing people to cut ties with old friends and exes they'd rather not have looking at their playlists or activity.
The one biggest drawback is that it lacks the high-quality audio experience on offer from some of its competitors – chiefly Tidal and Amazon Music HD. Spotify promised that its lossless, CD-quality offering, Spotify HiFi, would be here before the end of 2021, but there's still no sign of it.
What's more, the service was in the centre of a controversy at the beginning of 2022, as it hosts The Joe Rogan Experience – a podcast in which the host claimed healthy young people don't need the Covid vaccine.
Due to this, a number of artists, including Neil Young and Joni Mitchell, removed their music from the service. Spotify responded by stating it would add content advisory warnings to any podcasts on the platform that covers the topic of the pandemic, but as a result the service has since lost well over $2 billion.
Spotify Premium is priced at $9.99 / £9.99 for individuals and $15.99 / £16.99 for a Premium family plan that allows for up to 6 members. There's also a Student Premium plan offered for $4.99 / £5.99 that bundles Showtime and Hulu's ad-supported tier for free.
Read more: Spotify review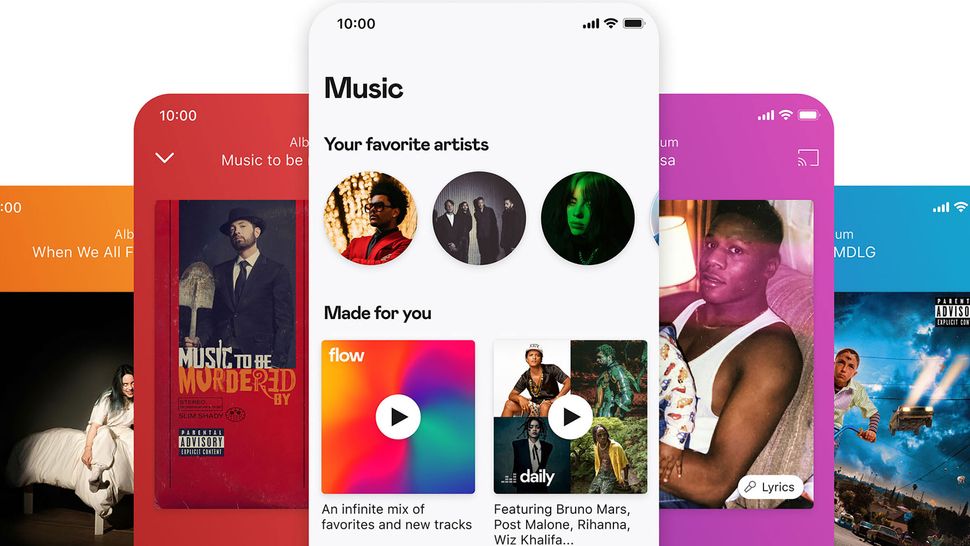 Good value for money if you're looking for higher-quality streams
Reasons to buy
+
CD-quality streams
+
Good value for money
+
Support for Sony 360 Reality Audio
Reasons to avoid
-
Sparse interface
-
No hi-res audio
-
Social aspects could be improved
Deezer has a catalogue of more than 90 million songs and its well-priced subscription plans mean that there's a streaming tier for everyone. They all come with a free three-month trial period, giving you the opportunity to really dig into the platform before you commit.
The user interface doesn't feel quite as intuitive as Spotify or Apple Music, with a rather sterile aesthetic. That being said, Deezer is easy to use and navigate, whether you're engaging via the desktop browser, desktop app, or mobile phone app.
Like other streaming services, Deezer's music curation consists of a mixture of curated and personalized playlists. In addition, your listening habits will inform algorithmically generated playlists tailored to your tastes. The latter, while perhaps not as well curated as Spotify and Tidal's offerings, are pretty good, and the platform's innovative Flow technology means you can listen to an infinite stream of personalized tracks with just one tap/click.
The audio quality on offer depends on the subscription tier you sign up to: Deezer's Free subscription plan offers MP3 files at 128kbps, while its Premium tier tops out at 320kbps, matching Spotify's own Premium tier.
What interests us most, however, is the Deezer 'HiFi' tier. Costing $14.99 / £14.99 / AU$14.99 per month, it allows you to stream songs in CD quality, with 16-bit / 44.1kHz FLAC files at 1,411kbps, which is the same as Tidal's mid-range HiFi tier. Note, though, that there's no access to true hi-res audio files with Deezer – because hi-res audio (make sure you revise this for homework, now) tends to refer to music files that have a higher sampling frequency and/or bit depth than CD, which is specified at 16-bit/44.1kHz.
However, Deezer's HiFi tier does come with access to Sony's 360 Reality Audio format, via a dedicated app. These tracks have been given the spatial audio treatment, sounding as though every instrument is coming at you from a different angle within a virtual sphere of sound. Tidal offers this, too – but again, it's more expensive.
Read more: Deezer review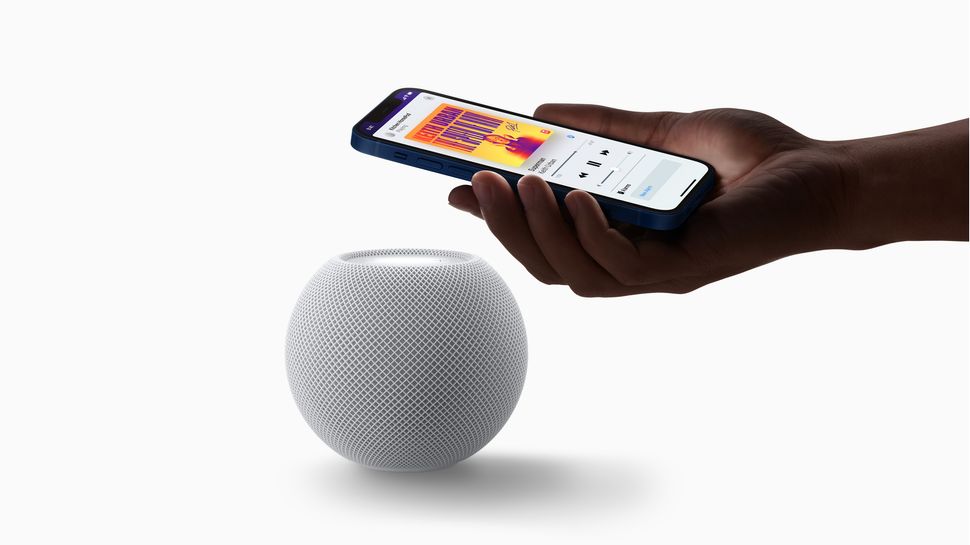 How to choose the best music streaming service for you
Why you can trust TechRadar We spend hours testing every product or service we review, so you can be sure you're buying the best. Find out more about how we test.
If you don't have any specific requirements for a new music streaming service and simply want to be able to play music on all your devices, make playlists and see recommendations, you can't go wrong with any of the options on this list.
They all, largely, offer the same kind of service with a huge choice of music and cool discovery features. But if you're looking for something specific in terms of experience, audio performance or interface, that's when you can be pickier.
For example, although all the music streaming services we've included below have a similar interface, they're not the same. If the service you have in mind has a free trial, it is really worth signing up to see if you like how it works and looks. Most people will get the hang of any new app after a week or two, but we found Spotify and Tidal to be the slickest and most intuitive.
What's more, you'll need to check if your favorite artists are available on the music streaming platform you're considering signing up for. These days you'll find most artists on most platforms, but there are still a few that crop up on some and not others. For example, in early 2022, both Neil Young and Joni Mitchell removed their music from Spotify due to the ongoing controversy surrounding The Joe Rogan Experience.
Another point is audio quality. Over 2022, many of the best music streaming services in this list have ramped up the quality of the tracks they offer, with Apple Music and Amazon Music HD both bringing hi-res audio to their platforms. Even Spotify has announced a high-quality offering called Spotify HiFi, but although it promised to deliver this top-tier option by the end of 2021, it still isn't available…
Even then, there are still differences in terms of how much you pay for CD-quality audio and how many tracks you can listen to that would be audiophile-approved. With that in mind, take a look at our selection of the best music streaming services below.
Get daily insight, inspiration and deals in your inbox
Get the hottest deals available in your inbox plus news, reviews, opinion, analysis and more from the TechRadar team.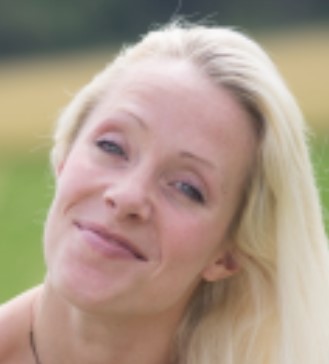 Senior Audio Staff Writer
Becky is a senior staff writer at TechRadar (which she has been assured refers to expertise rather than age) focusing on all things audio. Before joining the team, she spent three years at What Hi-Fi? testing and reviewing everything from wallet-friendly wireless earbuds to huge high-end sound systems. Prior to gaining her MA in Journalism in 2018, Becky freelanced as an arts critic alongside a 22-year career as a professional dancer and aerialist – any love of dance starts with a love of music. Becky has previously contributed to Stuff, FourFourTwo and The Stage. When not writing, she can still be found throwing shapes in a dance studio, these days with varying degrees of success.