The BBC is as famous around the world for its high-quality as it is for being absolutely free to watch at the point of use. And the online BBC iPlayer has made it even easier watch all of its best shows, films and sports on just about any platform you can think of.
Unfortunately, you can't stream any of it outside of the UK. But by using a VPN you can stream anything from its huge library of TV shows and films no matter where you are in the world.
That's because the best BBC iPlayer VPNs are able to bypass geo-restrictions and unblock the platform. An iPlayer VPN works by rerouting your IP address to make your device appear to be in a country of your choice. So, if you want to watch shows on iPlayer, you'll want to appear to be in the UK.
Speed, number of servers and server location are your top priorities when choosing your iPlayer VPN. And getting a VPN with a free trial can be useful if you want to try before you commit. Below you'll find the most reliable VPNs for BBC iPlayer, and further down the page we'll also explain how to use them once you've made your choice.
ExpressVPN - #1 best BBC iPlayer VPN
You'll often see ExpressVPN top lists of VPN providers, and it's no different for accessing the BBC library from abroad. It gives reliable unlocking with excellent speeds and is extremely easy to use - even for beginners. Sign up for a year to get 3 months extra free and you can give it a try for 30-days risk free thanks to its no-quibble money back guarantee.
The best BBC iPlayer VPN in 2022: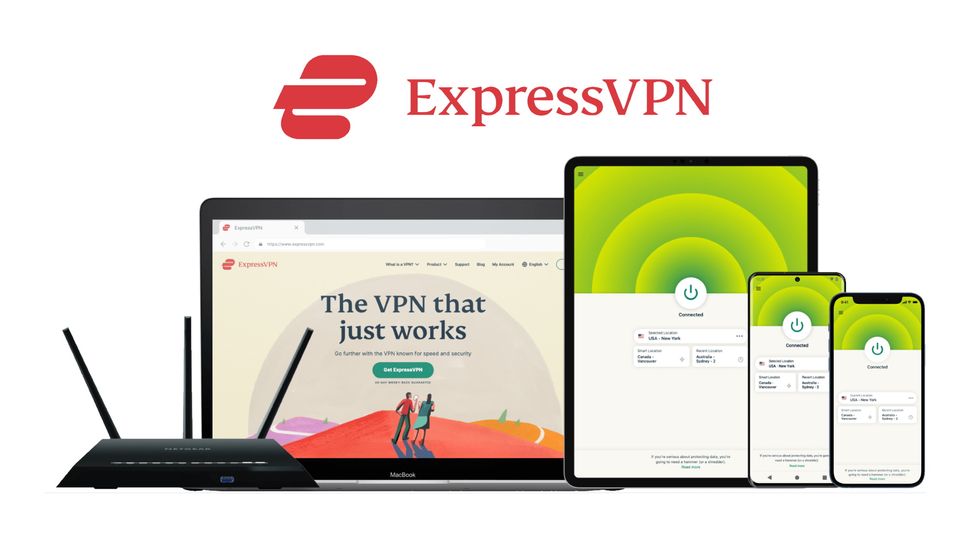 ExpressVPN is our #1 VPN overall because it does everything a VPN needs to – and does it extremely well.
There's a vast selection of servers - including several options in the UK - and finding a perfect connection isn't a hassle. However, if something's not working properly, we've found the live-chat support to be quick and helpful (and available 24/7), and they should be able to get you accessing iPlayer in no time - even if the Smart Location server choice doesn't let you get it working at first.
ExpressVPN's split tunnelling also allows you to choose which of your connections route through the VPN. This is perfect if you're running apps that are significantly affected by VPN use but still want to use BBC iPlayer abroad.
While a little more expensive than some competitors, ExpressVPN combines great iPlayer access with a full suite of features. And if you're not happy, there's a 30-day money-back guarantee.
---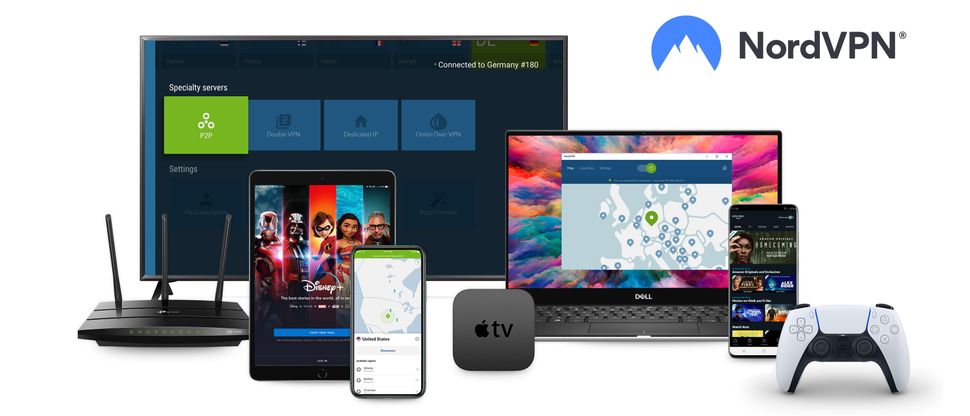 NordVPN has long been a great option for watching iPlayer abroad, with swift connection speeds, plenty of servers and great security. NordVPN is also optimized for P2P, so if you're a keen torrenter it's a great torrenting VPN, too. Add to that its reputation proceeds it as one of the most well known providers on the market, you can rest assured you're buying into a great bit of kit.
Loaded with plenty of excellent security features, NordVPN boasts an effective kill switch, DNS leak protection and 2048-bit encryption. That leaves the security conscious left to feel safe while streaming from BBC iPlayer with NordVPN - something which it's managed to do with a delightful amount of consistency as of late.
You can also add US Netflix, Disney Plus, Prime Video, and other key streaming services to its repertoire of streaming service unblocking.
If problems arise, the live-chat support will get you streaming in no time and, although some billing plans are a little pricey, NordVPN definitely earns its place on our top BBC iPlayer VPN list.
---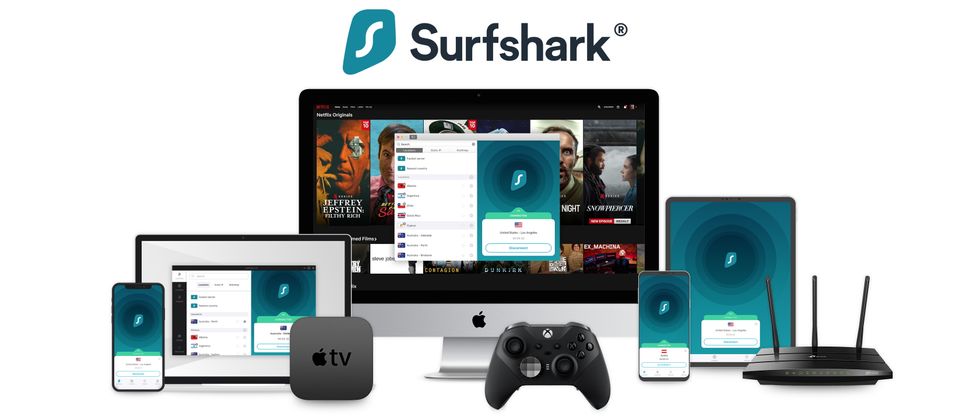 Don't be fooled by the bargain-basement price – Surfshark is a top-notch VPN that offers just as much as many of its pricier rivals, including plenty of security features, decent speeds, and the ability to unblock many streaming services - including BBC iPlayer. On top of that, you'll benefit from unlimited simultaneous connections - all at a wallet-friendly price.
The speed aspect is certainly important when you're looking for the perfect choice for streaming. While Surfshark doesn't reach some of the highest peaks we've seen, our WireGuard testing delivered 400-475Mbps results, which is a healthy figure for anyone looking to stream without issue.
Far from being a basic VPN, Surfshark offers great security with its private DNS on each server, and a double-hop ability to further obfuscate your location to ensure ultimate privacy. Add to this P2P support, split tunnelling and more, and you've got a premium package. And with servers based in London, Manchester, and Glasgow, anyone wanting to unblock iPlayer is covered.
The easy set-up, unlimited simultaneous connections and quick live-chat support make Surfshark the cheapest way to stream BBC iPlayer abroad with a VPN.
---
After a feature-packed iPlayer VPN with a large server network? Private Internet Access more than does the job, boasting an almost unfathomable 10,000 servers across 78 countries.
While to watch BBC iPlayer all you'll need is a few situated in the UK, it's good news if you want to go one step further and unblock the likes of Netflix, Prime Video, and Disney Plus, too. Private Internet Access is able to slip between the gaps of any geo-restrictions and offer all the results of a streaming VPN, allowing you to watch all the most popular streaming platforms.
What's more, of our four iPlayer tests, performance was excellent for three out of four, with our third attempt still gaining us access, but running on the slower side of average. Considering it certainly isn't the fastest in terms of speeds, we weren't surprised and were still able to unblock iPlayer and watch BBC's plethora of on-demand content.
Admittedly Private Internet Access doesn't have clients for many streaming devices. That said, what it lacks in devices, it makes up not only in the up to 10 simultaneous connections, but also its feature-packed clients, especially its mobile apps, which we are big fans of.
A clean interface across the board, a swipe up reveals a number of settings and features to toggle on/off and customize to better cater to your experience and what you want from your VPN.
---
Whether it's a journey through time and space with the Time Lord in Doctor Who, or cracking up with Kerry and Kurtan in This Country, ProtonVPN does just the job in ensuring you can access BBC iPlayer's extensive library of quintessentially British entertainment no matter where you find yourself. Whether you're outside of the UK, or in an office or school where access to iPlayer is blocked, hop onto one of Proton's UK servers and you'll be able to stream iPlayer as if you were at home.
To add to the experience, ProtonVPN offers excellent performance with the introduction of WireGuard boosting its speeds to 720-740Mbps. That comes not far behind some of the most impressive speeds we've seen from the likes of NordVPN and lends itself to the best iPlayer VPN, allowing you to stream without falling victim to the dreaded buffering screen.
Alongside that, it does a great job of unblocking other popular streaming services like Netflix, Disney Plus, Amazon Prime Video, and YouTube. The catch is you will need the pricier Plus plan in order to benefit from its unblocking capabilities. It's also a little disappointing to see a lack of media streamer compatibility for Amazon Fire Stick and Apple TV.
That said, having seen a huge leap across the board, hopefully dedicated clients for these devices won't be far behind, much like its live chat feature, which we've been informed is set to be 24/7 soon.
---
BBC iPlayer VPN FAQ
Read more: