If you're in the market for the best Chromebook, you have a huge array of devices to choose from. From premium Chromebooks like the Google Pixelbook Go to lower-end systems that just do what you need them to without any frills, there is a Chromebook out there for everyone.
Or just about everyone, at least. Chromebooks regularly make it onto our best laptop and best 2-in-1 laptop lists, but they aren't always the best device for all users, especially those who need more power or more functionality than a Chromebook can provide.
Chromebooks use the Chrome OS operating system, which relies heavily on cloud computing instead of local device installations. This really helps keep the resources demands on the system lower than other operating systems like Windows 11 or macOS, which lets Chrome OS run brilliantly on lower end hardware. This helps keep the cost of Chromebooks down and makes them some of the most affordable laptops around.
Since nearly every major manufacturer makes several different Chromebooks each, it can be hard to tell which one is right for you. Fortunately, we've tested dozens of Chromebooks so we're just the experts to help you find the best Chromebook for your needs and budget.
The best Chromebooks 2022 – chosen by our experts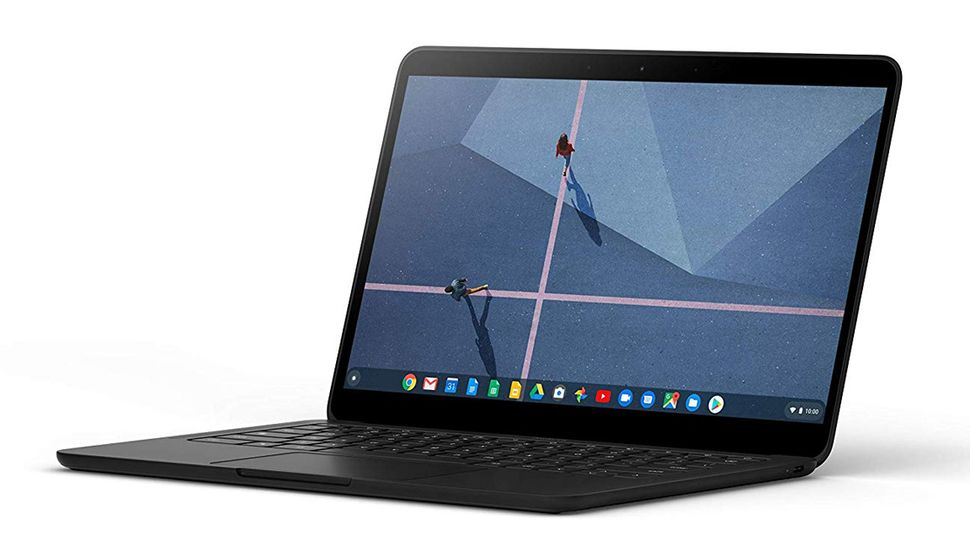 It shouldn't surprise anyone that Google makes the best Chromebook in the world, given that it has built the operating system itself from the ground up so it knows better than anyone what kind of platform Chrome OS needs.
Google's original Pixelbook used to take the top spot on our list, but the company's latest release, the Pixelbook Go, is even better. This Chromebook is proof that the best Chromebooks can hold their own against mainstream laptops running Windows and macOS while looking stylish and having a much more accessible price.
One of its key features we appreciated during testing is its fantastic battery life, which outlasts many competing traditional laptops handily, so you can go a full day at work or school without being shackled to a wall outlet. Even better, you can close the lid, leave the Pixelbook Go on a desk for days, and come back to find it still has plenty of battery left to pick up right where you left off. Few if any Windows laptops or MacBooks can say the same.
Its incredible keyboard is also a dream to type on, so we've even taken to using the Pixelbook Go over beefier Windows laptops when we have the chance, it's that good. If you're going to be typing a lot for work or school, you are going to love this Chromebook.
Read our full Google Pixelbook Go review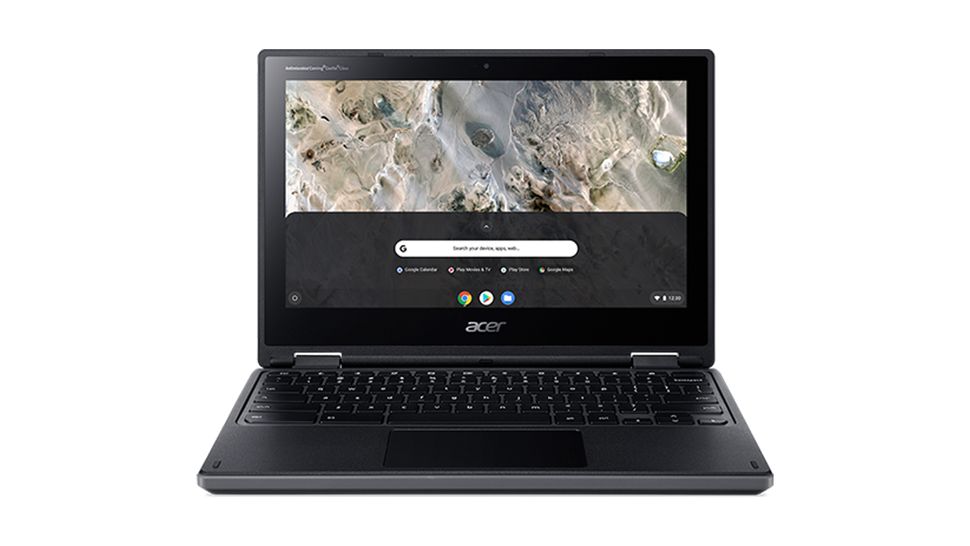 The Acer Chromebook Spin 311 is certainly punching above its weight. When it comes to laptops, it's a little tricky recommending an excellent budget option because most are too underpowered to be worth it for many users. But, this budget Chromebook amazingly handles whatever is thrown at it.
During our tests, it never experienced any stuttering or slowing down, despite having far too many chrome tabs open while we were running and listening to YouTube and or Spotify at the same time. In fact, we'd go so far as to call it a consistent little workhorse of a Chromebook. It's more than just its performance, as well. It's very versatile for a cheap Chromebook, touting good battery life, great interactivity, and a touchscreen display that's very durable, making it an easy recommendation even if you do have a more flexible budget.
Just bear in mind that since this is a budget option, it comes with a modest list of disadvantages, including its very thick bezels and dim display.
Read out full Acer Chromebook Spin 311 review
Easily one of the best Chromebooks we've ever gotten our hands on, the Acer Chromebook Spin 713 takes everything great about the versatile Spin form factor, like its 3:2 display ratio, and combines it with some seriously powerful hardware like the Intel Core i5-1135G7. And, it honestly blows just about every other Chromebook out of the water when it comes to performance.
As its target users, we appreciate that 3:2 aspect ratio that gives us 18% more screen real estate when staring at long documents. But, we also love its satisfying keyboard, responsive trackpad, and 2-in-1 form factor.
That said, the design is pretty basic for such a potentially beautiful device, which is a shame, as is the lack of an included stylus at all when other Acer Spin 2-in-1s actually have a garaged stylus as a major selling point. Still, it's hard to beat the Acer Chromebook Spin 713 if you're looking for the best premium Chromebook on the market right now.
Read our full Acer Chromebook Spin 713 review
Students, especially younger ones, will get a lot from the Lenovo IdeaPad Flex 3 whose close-to-rugged build quality is just the ticket for users who tend to just stuff everything in their backpacks and drop things on the floor. We found its chassis to be extremely rigid and the keyboard base to be solid. In addition, its 360-degree hinge is robust as well, and that should allow them to survive any callous handling.
This isn't exactly a powerful Chromebook, but students need reliability more than power, especially if there's really only using it to take down notes, do research, and finish their homework. Luckily, its long battery life – our testing yielded a whopping 16-hour-and-20-minute result – will allow them to do that as well without ever needing a charger on a single charge. The best part is that it's cheap so it should feel like a nice financial respite for parents.
Read our full Lenovo IdeaPad Flex 3 Chromebook review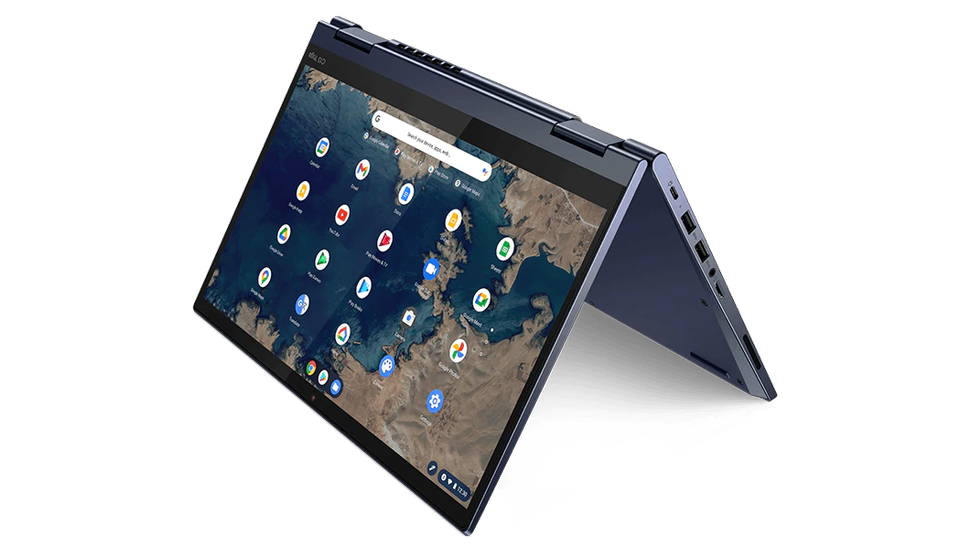 The Lenovo ThinkPad C13 Yoga Chromebook shot straight into our best Chromebooks list when it was released thanks to its being one of the most powerful Chromebooks you're going to find anywhere. While all that extra horsepower means you're going to pay more than you would for a typical Chromebook, especially if you want some of the best features that come with the high-end models, it's well worth it if you're looking for something future-proofed.
Based on the Chromebook reviews we've done, we can tell you that this one is going to last you for years to come. Better still, as a 2-in-1 device, it's got the flexibility that many other Chromebooks lack, and the screen on this thing is stunning.
Best of all, it comes packing the new AMD 3000C-series processors - starting with an Athlon 3150C and scaling all the way up to a Ryzen 7 3700C - and this means you'll get more processing power out of this Chromebook than many of it's competitors. For students especially, this is one of the best Chromebooks money can buy right now.
Read our full Lenovo ThinkPad C13 Yoga Chromebook review
An OLED Chromebook? Yes, that's absolutely a thing now, and on the Lenovo IdeaPad Duet 5 Chromebook, it's incredibly well-executed, making an already impressive Chromebook an even greater one. Besides that gorgeous OLED display, it comes with a versatile 2-in-1 form factor, a lightweight design, and a bigger keyboard.
There are a few things that a regular laptop user might find a bit of an adjustment here. During testing, we found that its keyboard and kickstart still feel a little flimsy - not to mention, not the most seamless to handle. Surprisingly, a stylus is still not included. However, that phenomenal battery life of up to 19 hours (our battery life test gave up a little over 16 hours) more than makes up for all those.
Combine all that in an affordable package, and you've got an absolute ace that you'll want to buy even if you don't need one. This is the Chromebook to buy, especially if you need one with the best battery life.
Read our full Lenovo IdeaPad Duet 5 Chromebook review
The Asus Chromebook Flip C536 is proof that when it comes to Chromebooks, you can get something that looks and feels fancy without spending a lot of money. This mid-range Chromebook is a terrific value for your money, not only because of its higher-end specs (at least, for a Chromebook), but also thanks to its luxurious style and that extra screen real estate its 15-inch display offers.
Performance-wise, it's unsurprisingly impressive as well, with specs you'd typically see on a budget laptop with a full operating system. On this, thanks to the lightweight Chrome OS, those internals perform even better. In fact, this has some of the best scores of any Chromebook we've tested, making it an excellent option for business owners as well as casual photo editors.
With slightly more powerful specs, it's also unsurprising that the battery life suffers a little. What is a surprise is that it still gave us a decent seven-hour-and-44-minute result during our movie test.
Read our full Asus Chromebook Flip C536 review
If you're looking for a tablet that can double as a Chromebook, the HP Chromebook x2 11 might just be the best Chromebook for you. Unlike a lot of 2-in-1 Chromebooks out there, this 11-inch tablet is actually a manageable size, more akin to an iPad than a hulking laptop. That means you can get your work done with the keyboard cover and then easily convert it to a tablet to relax with.
Don't take that to mean that this isn't as capable as the rest of the mid-range options on this list. It is also powered by the Qualcomm 7c, which is more than powerful enough to get through anything you can throw at it. We've run 20 or more Google Chrome tabs on this Chromebook, five of which are streaming content on various streaming services, and we haven't experienced any slowdowns.
Of course, it is its 1440p display that sets it apart from the rest. That 2,160 x 1,440 native resolution gives you a little more space to spread out. That is, if you don't mind smaller visuals on an 11-inch screen.
Read our full HP Chromebook x2 11 review
The Acer Chromebook 314 may have its share of limitations, but considering its performance, size, and cost, it's one of the best value Chromebooks out there. Never mind that it has no external display ports and touchscreen capabilities. And, never mind that it is not as compact as some might like. However, there's also plenty to love.
The screen is excellent for a budget Chromebook, delivering brightness, clarity, and sharpness you'll get from higher-end models. The battery lasts at least the whole day on a single charge – although it did clock up to 13 hours during our battery life test.
And, it can handle all your online work needs, including web browsing, admin and watching entertainment. We used it for a range of work tasks and casual browsing during testing, and it handled everything that was thrown at it. Finally, its traditional laptop form factor makes it an easy, user-friendly entry into the world of Chromebooks for former Windows users.
Read our full Acer Chromebook 314 review
How to choose the best Chromebook for you
When it comes to choosing the best Chromebook, price is most people's first consideration. That's because a lot of these laptop alternatives end up in the hands of more casual users who don't need a whole lot from their PC. In such a case, a cheaper yet still capable option is the better value – one of the best cheap Chromebooks, perhaps.
Of course, if you have more demanding needs, there are pricier options as well, and they will come with higher-end specs like more RAM, better processors like Intel Core CPUs, and perhaps more storage space. So, if you want to save more files, do some light photo editing, or play some games, you'll want to splurge a little for better specs.
It's not just the reasonable price tag that most Chromebooks have that make them top contenders, especially as laptops for kids and as student notebooks. You have to consider its design. Most boast impressively long battery lives while some are built to withstand abuse better than others – any gear you put into a kid's hands needs to be able to absorb some bumps, after all. Others come with that 2-in-1 form factor and touchscreen capability that makes them so versatile.
Just like with the laptops, size is a crucial factor as well. You might want a larger display for more screen real estate or you might want something smaller for easier portability. Since most of these portables fall somewhere between 10 to 15 inches in terms of screen size, they're all going to be easier to lug around than the competition.
How we test Chromebooks
Testing Chromebooks isn't too different from testing laptops and gaming laptops, though perhaps the paces are a little less intensive or game-heavy.
Since Chromebooks rely heavily on the Chrome browser, we push that browsing prowess to its limits, opening 20 or more browser tabs on different types of websites, from productivity ones like Google docs to streaming sites like Netflix and Hulu. For good measure, we try to play media on those streaming services simultaneously. Because Chromebooks are now much more capable of running apps, we also open and use several apps at the same time.
Of course, we also run synthetic benchmarks like Kraken JavaScript, Octane 2.0 JavaScript, and Jetstream 2 as well as the TechRadar movie test to measure its battery life.
Because a Chromebook is only as good as its peripherals, we take a look at its display, keyboard, availability of ports, and how good its overall design is. We also test its webcam and touchscreen capabilities, if they're on hand.
We then take everything we've learned about the Chromebook and compare it to its price – whether or not it's performance and features are worth that price tag, and whether or not it offers the best value to customers.
What is a Chromebook?
But, what is a Chromebook exactly, and how is it different from other notebooks? A Chromebook is a device that runs the more lightweight Chrome OS. This Linux-based operating system relies heavily on Google's Chrome browser and connectivity to the Internet for most of its tasks, which means that it requires less power and storage space when performing those tasks.
It isn't as robust or comprehensive as Windows 10/11 or macOS. However, it's just as capable of seeing its users through their daily multi-tasking needs, no matter if it's to do productivity work all day while streaming shows and movies, getting through a bunch of school assignments, or even some photo editing and gaming.
More recently, it's even expanded to run Android and Linux apps without internet connectivity, which means that its users are no longer limited to the Chrome browser. Finally, the lightweight nature of the operating system also lets the best Chromebooks beat out traditional laptops in some key areas, like portability and battery life.
Which is better, a Chromebook or a laptop?
Knowing which is better, a Chromebook or a laptop with a more traditional OS like Windows of macOS, really comes down to your needs and how you intend to use your laptop.
If you do almost all of your work online using web apps like Google Docs, SalesForce, GeForce Now, or other similar products, then a Chromebook is just as good at handling that kind of work as a more traditional laptop, since all of the actual application processing takes place in the cloud, which then displays the contents in a browser.
If you have a fast enough internet connection, you're not going to tell the difference between a Chromebook and a fully-featured Windows laptop or a MacBook.
If you plan on using locally installed apps like Microsoft Office, Adobe Photoshop, or Steam, then you're going to find Chromebooks simply can't do that. The Android apps available through the Google Play marketplace are great, but they aren't as fully featured as similar desktop software. In most cases, Chrome OS simply can't run most of the installable software you'd find on a Windows laptop or a MacBook, so a Chromebook would be a bad choice for anyone hoping to use major flagship software offline.
How is a Chromebook different from a laptop?
A Chromebook is different from a laptop in a few key ways, but it's important to note that Chromebooks are laptops, they just function differently. What you're using a laptop for will ultimately determine whether or not you should invest in a Chromebook or something more powerful with better processors and graphics cards.
Chromebooks run on Chrome OS, which is a web-based operating system very similar to Google Chrome, so if you're familiar with Google Chrome, a Chromebook might be a good option for you. Traditional laptops typically run the Windows operating system, and Macbooks run macOS, and will usually be full of RAM to make sure the laptop runs without lag or performance issues - something Chromebooks don't have to worry about.
If you're going to university, you may want to consider getting the best Chromebook as a student laptop because it's lightweight - plus the cloud storage means you won't have files clogging up your computer. However, if you're planning on studying something like graphic design you'll want to invest in something more powerful than a Chromebook that can handle design software.
A slight drawback to Chromebooks is that they don't have the same programs available as other laptops, so for example you can't get the full Microsoft Office suite, but you can open, edit, and convert files to and from Microsoft Office with Google Drive apps, or use Microsoft's own Office web apps. Skype will work on a Chromebook because it's available as an app on the Google Play Store, but iTunes will not work.
If you tend to want to play PC games on your laptop or do more energy-consuming tasks like photo and video editing, you may want to look into other laptop options like gaming laptops. But, if you're in the market for the best Chromebook to help you accomplish daily tasks or business-related tasks, check out our list on this page.