Samsung Galaxy S20 Plus deals are arguably the best value of the four handsets available in Samsung's 2020 range. More powerful than the two cheaper options but not quite as staggeringly expensive as the Ultra.
So let's cut to the chase...are Samsung Galaxy S20 Plus deals worth their cost? In a nutshell, yes. While they are undoubtedly expensive, falling on the higher-end of the spectrum, the S20 Plus feels like it is worth its price tag quite easily.
However, for those who are looking to the S20 Plus as the latest from Samsung, there is now a newer option. Samsung Galaxy S21 Plus deals are now available with even newer specs - the S20 Plus however is arguably still the better option.
It has a sizeable 6.7-inch AMOLED 120HZ refresh rate display, the expected IP68 rating, a 4500mAh battery, 8GB RAM processor and a seriously powerful triple camera set-up.
Overall, Samsung Galaxy S20 Plus deals currently seem to be one of Samsung's best choices, even with the likes of Samsung Galaxy Note 20 Ultra deals or the Samsung S20 Ultra deals out there.
And prices only seem to be falling. When the handset launched, you would have to invest heavily to be able to afford it but now it will cost you much less. However, it is well worth mentioning that if the S20 Plus feels too pricey, there are two other options that are cheaper in the range. Samsung Galaxy S20 deals and Samsung Galaxy S20 FE deals.
Whether you want something cheap or something with a lot of data, you can find the best and cheapest Samsung Galaxy S20 deals below.
Samsung Galaxy S20 Plus deals comparison:
Samsung Galaxy S20 Plus deals: the top tariff today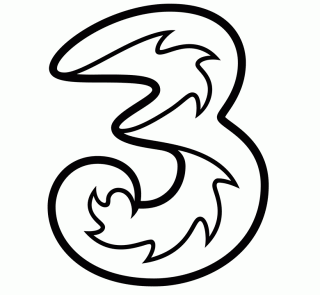 Samsung Galaxy S20 Plus: at Fonehouse | Three | £45 upfront | 30GB data | Unlimited minutes and texts | £40pm
Out of all of the Samsung S20 Plus deals around right now, this offer from Fonehouse is the best choice. It only costs £40 a month and £45 upfront but supplies 30GB of data. That will be plenty for a lot of people, allowing for hours of gaming, streaming and use of social media.
View Deal
Samsung Galaxy S20 Plus review:
What exactly does 2020 Samsung flagship technology look like? Well, to start with, the cameras are better than ever, offering up a feature heavy collection of lenses - ultra-wide, wide-angle, telephoto and even depth vision technology.
Go for the smaller S20 Plus and you'll receive a 6.7-inch AMOLED display and 4500mAh battery, upgrading to the massive S20 Ultra secures you a 6.9-inch display and a 5000mAh battery.
Both land you a 120Hz display refresh rate and some absolutely amazing zoom features, with the Ultra hitting a massive 100x zoom capability.
While you could go for Samsung Galaxy Note 20 Ultra deals or the larger S20 Ultra, this feels like the best mix of value and cost Samsung has right now.
Read our full Samsung Galaxy S20 Plus review to find out more
SIM-free Samsung Galaxy S20 Plus deals:
Going SIM-free is, much like contracts, not going to be a cheap experience. The Samsung Galaxy S20 Plus starts at £999 SIM-free, making it £100 more expensive than the Galaxy S10 Plus when it launched.
Clearly, going for a SIM-free Samsung Galaxy S20 is by no means cheap. That's why it will likely be best to pair it with a cheap SIM only deal.
Samsung Galaxy S20 Plus tariffs FAQ:
Are Samsung Galaxy S20 Plus deals better than the S20?
Like many other phone launches, Samsung has given you three devices to choose from. The S20 is the most affordable of the three, landing you an entry to the new range. The S20 Plus combines the high-end features of the Ultra and the lower cost of the S20 for an all-round great price and the Ultra...it's just the best around.
However, the Ultra costs a mini-fortune, so lets focus on the others. Samsung Galaxy S20 Plus deals seem like the better value option. It offers better 5G capability, a larger screen, stronger battery - it is pretty much just plus everything.
If you don't mind spending a bit more, this will be the obvious choice.
Should I get the Galaxy S20 Plus or S10 Plus?
While there are obvious comparisons to be made to the rest of the S20 family, it is also last year's Galaxy S10 Plus deals that might be a competing device in your mind. It will be far far cheaper than Samsung Galaxy S20 Plus deals and offer relatively similar specs.
Yes, you'll take a loss in the camera, battery and screen department but if you've felt the Galaxy S20 range is a bit too pricey then this could be the perfect solution.
How does the S20 Plus compare to the iPhone 12 range?
Apple's latest release - the iPhone 12 - feels like the best competitor out there to the Samsung S20 devices. While Apple has a more powerful processor, a lot of the other factors are quite similar.
Both the iPhone 12 Pro and the S20 Plus have similar prices, both come with 5G, powerful triple camera experiences and while Samsung has the better battery power, Apple has a clever new magnetic charging system.
Overall, both devices are at the top of their game in almost every category and arguably, it simply comes down to if your preference lies with Android or Apple.
Is the Samsung Galaxy S20 Plus worth the money?
We're fully aware that Samsung S20 Plus deals don't come cheap...however, they are one of the best options Samsung has ever put out. In fact, many will view this as the best phone above the Ultra due to its more comfortable size and pricing.
Essentially if you're willing to put up the £999 for this phone then yes, you are getting the full value. However, if you read that number and it left you sweating and weak-kneed, consider something cheaper, like Samsung A71 deals.
What's the Samsung S20 Plus' camera like?
Right now, this looks to be one of the best cameras out there, giving Google, Huawei and Apple a run for their money. It comes with a 50x zoom, 4 lenses and a depth sensor.
Combine all of those features and more and you'll find that the S20 Plus is a highly proficient camera experience.
Are all Samsung Galaxy S20 Plus deals compatible with 5G?
Just to make things complicated -yes and no...Every single S20 Plus contract is automatically 5G compatible, unlike the smaller S20, there is only 5G versions of this phone.
However, some networks like iD and Virgin Mobile are yet to roll out their 5G networks. That means that if you buy the phone from them, you will only be able to access 4G speeds until either a) your contract ends and you change networks or b) they get 5G speeds.
But the four main networks - EE, O2, Three and Vodafone - all offer 5G automatically and other networks like BT and Sky also include it. This means for the most part, there is no concern.
Other networks that don't yet have it will likely have it introduced in the early side of 2021. For now, 5G isn't that widely available in the UK so we wouldn't make getting a 5G-ready network a priority when buying the phone.
How does the Galaxy S20 Plus differ from the Ultra?
Aside from the big jump up in price, the biggest difference between the S20 Plus and Ultra is specs. The Ultra has a larger body and display with a screen size of 6.9 (the S20 Plus is 6.7) and has a bit more weight at 222g to the S20 Plus's 186g.
The S20 Ultra then also comes with more RAM, a larger battery, more camera lenses, more zoom functionality, a better display (one of the world's best in fact) and pretty much an improvement in every single area.