It you're looking for great Black Friday tech deals then high-street retailer and online big-wig John Lewis is a great place to start.
From TV and audio, to gaming and mobile, into the kitchen and the garden, John Lewis will have a veritable feast of Black Friday 2018 deals (and Cyber Monday 2018 deals) for you to enjoy.
Why are we focusing on this retailer? The reason is simple: it's not only great at price matching, but it offers an excellent two-year warranty (five years for TVs) as standard on its products, so buying through this brand is often something a little safer.
Black Friday 2018 retail deals
Last year the Black Friday sales period saw Nintendo's Switch star, 4K TVs sell like hot-cakes and headphone deals galore, and we're expecting more of the same this time around.
John Lewis has confirmed that it will be running Black Friday deals this year, with "offers in home, fashion, electricals and technology, including appliances, computers and TVs."
Deals won't be restricted to just these two days, with offers running over the entire weekend (subject to availability) and we're seeing retailers start to tease, and even launch their deals, in the days leading up to Black Friday.
In short then, you'll have the best part of a week to get your fill of the best John Lewis Black Friday deals which we'll be bringing you right here.
Early Deals
Pre-Black Friday John Lewis deals
John Lewis is yet to officially announce any of its Black Friday deals, but we can already get an idea of what it will be offering.
We've looked deeper into the current offers on the John Lewis website and crossed referenced them with other retailer's already-discounted Black Friday deals.
It means we can start to build a picture of the John Lewis Black Friday deals we may see in the next couple of weeks.
John Lewis has, in the past, been one of the last retailers to reveal its Black Friday deals, but it tends to do well at price matching what others are offering - and remember, it tends to offer a longer guarantee than many for most electrical purchases.
It may be worth holding off buying anything until we have all the John Lewis Black Friday deals in.
Honor Play: £279 now £249
The Honor Play is already included in the Black Friday deals section of AO.com and Amazon, for the same price as it's currently discounted at John Lewis. Don't be surprised if this suddenly becomes a Black Friday deal on John Lewis as well.View Deal
Huawei P Smart: £229 now £149
Like the deal above, the Huawei P Smart is this price on a number of other sites under a 'Black Friday' banner - with £30 off, the low-cost P Smart is a great value buy, plus there's a two year guarantee at John Lewis.View Deal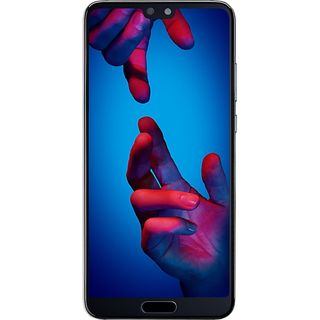 Huawei P20: £599 now £399
Another phone we've seen discounted elsewhere under the 'Black Friday' guise is the P20, with a massive £200 to be save on this premium flagship phone. We wouldn't be surprised if this makes the Black Friday cut on John Lewis too.View Deal
Toshiba 65U6863DB LED 4K HDR Smart TV: £779 now £599
There's a £180 saving to be had on this huge 65-inch smart TV which includes Freeview HD and Freeview Play. You'll find this price tagged as a Black Friday deal elsewhere, but there's a five year guarantee bonus here.View Deal
Need to Know
John Lewis on Black Friday 2018: what you need to know
When is Black Friday and Cyber Monday?
Black Friday started in the US, and is the Friday immediately after the Thanksgiving holiday, so this year Black Friday is on November 23, 2018.
Just four days later it's Cyber Monday 2018, so that will fall on Monday November 26 if you're looking to mark your diaries.
No matter what you're shopping for this Black Friday, John Lewis should be in your plans somewhere, whether you're heading to the high street or just opening up a web browser.
The retailer is bound to have plenty of tempting tech deals on offer, and you get the added bonuses of free delivery, click-and-collect options, and a minimum two-year guarantee on all electrical goods.
John Lewis says Black Friday is "the perfect time to stock up on Christmas presents", and to help you along the retailer is promising even more hot deals in appliances, TVs, computers and other gadgets than the ones already listed above.
Don't forget you've got the benefit of the Never Knowingly Undersold policy, a price promise that's been in place since 1925 and which applies all year round, not just Black Friday 2018.
Simply put, it means John Lewis will happily match any better offer you come across online, as long as John Lewis sells it. Find a better price for what you're after, and John Lewis promises to match it.
Last year's deals
Best John Lewis Black Friday deals from last year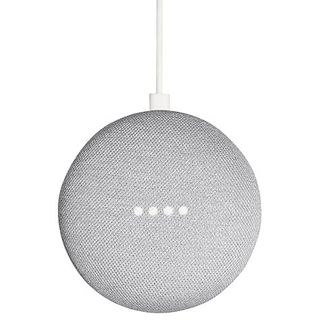 Google Home Mini smart speaker - now £34 (was £50)
Black Friday is always a great time to pick up cheap smart home tech and last year John Lewis had offers on great entry-level gear, including this Google Home Mini.
Amazon Echo Dot - save £15
John Lewis also offered a Black Friday deal on the Home Mini's biggest smart home rival, the Amazon Echo Dot, with both devices down to a pocket-pleasing £34.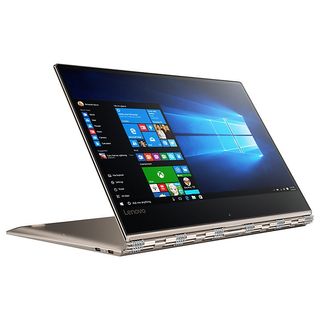 Lenovo Yoga 910 Convertible Laptop - save £400
This was absolutely incredible deal, with John Lewis knocking £400 off the price of the brilliant Lenovo Yoga 910 in 2017. It featured a Core i7 processor, 8GB RAM, 4K screen and 256GB SSD.
Sony MDR-1000X wireless headphones - reduced to £199.99
Headphones are always popular with Black Friday bargain hunters, and this Sony MDR-1000X deal from John Lewis was one of the stars of the show with £100 off.
Fitbit Alta - now £69.99 (was £99.99)
Fitness trackers are big business, and when you include them in the mix of Black Friday deals they become the perfect Christmas presents. £30 off this already affordable tracker from Fitbit was a top deal last year.
John Lewis Black Friday deals predictions for 2018
You name it, if it has some sort of tech link John Lewis will probably have a Black Friday 2018 deal.
We're expecting big discounts on 4K TVs of all sizes, and there should be a couple of cheaper full HD models too for those on tighter budgets.
Meanwhile accessories such as headphones and fitness trackers will also likely see plentiful reductions, from high-end wireless cans to budget wearable trackers, we're used to seeing a real range of deals in all price ranges.
We saw some decent deals on vacuum cleaners last year - especially Dyson models - and the iPad mini was still a big seller. This year, the more expensive Mini 4 is the one still on sale and we're thinking that's about to get some good discounts too.
Gamers should take note too, as John Lewis tends to offer some Black Friday console bundle deals where you'll be able to nab some top games along with a shiny new PS4, PS4 Pro or Xbox One X and save yourself a tidy bit of cash in the process.
We're not done there either. Expect savings on smart home appliances such as smart speakers, bulbs plugs and more, discounts on drones and reductions on a range of other products including robot vacuums, kitchen blenders, personal grooming products and a whole lot more.
If you're considering setting up a smart home in your home, then Black Friday 2018 and John Lewis would be a great place to start.
Stay with TechRadar for the best Black Friday deals
We will scour all John Lewis' Black Friday and Cyber Monday deals on your behalf, with the aid of serious amounts of caffeine, and we'll tell you whether the deals are worth getting excited about.
For up to the minute info, breaking deals and the biggest savings as soon as we know about them, make sure you follow TR Deals on Twitter so you don't miss out on any hot Black Friday deals from John Lewis.