The best Acer laptops cover every need and type, whether you're looking for elegant and performance-oriented Ultrabooks, a featherlight Chromebook, or one of the best gaming laptops. These machines are definitely worth a look, especially if you want something a little different besides the typical premium devices like the best MacBooks that are so popular (and are usually pricier).
Acer as a company has often been associated with reasonable prices. With the best Acer laptops, budget-minded buyers have more affordable options at their fingertip since they tend to come with lower price tags compared to other laptops while still offering durability and great performance. There's a reason they're often among the best laptops for students available right now.
To help you find the best Acer laptops for you, we've collected our top picks of 2021 here – including some of the best 2-in-1 laptops. And, don't forget to use our price comparison tool to find the best deal.
Not every laptop is great for working on the road. The Acer Swift 3x is not one of those laptops. Thanks to its incredible light weight, long-lasting battery life, and smaller size, it's perfect for digital nomads or anyone who needs to work on the go.
While the price is a bit more on the premium side, it's a bit light on the ports, and the screen is smaller than what most people are used to (it is 14 inches after all), this is a computer that is able to deliver. Thanks to the 11th-gen Intel processors and Iris Xe graphics, this machine will be able to take just about any productivity task you can throw at it, not to mention some light photo editing and gaming.
Read the full review: Acer Swift 3x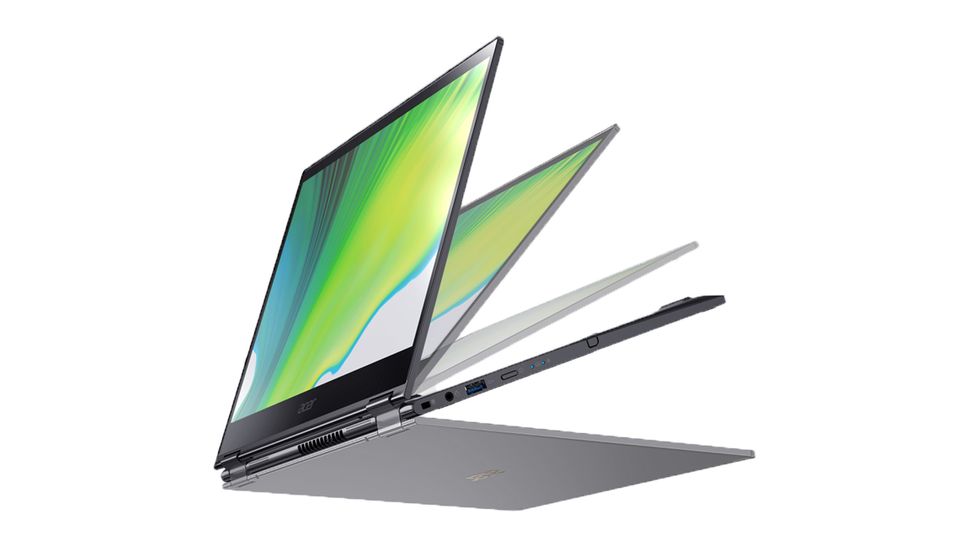 A great feature set definitely adds a lot of value, and if you're looking for the best 2-in-1 laptops, that's one thing to keep an eye out for. It's that combined with its affordability that makes the Acer Spin 5 (2020) a terrific candidate. This 2-in-1 laptop isn't just versatile due to its form factors and fantastic battery life. It also comes with a 3:2 display and a feature-rich stylus that together give it that extra advantage for students and professionals over its rivals: an easy and seamless note-taking experience. If you're one of those folks who have a contempt for typing up notes in class, this old-school approach might just seal the deal.
Read the full review: Acer Spin 5 (2020)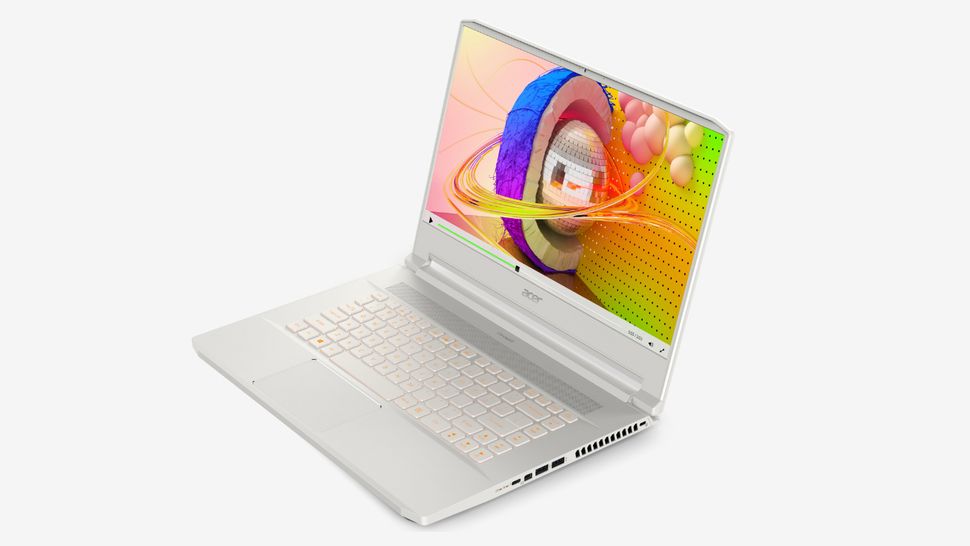 The formidable Acer ConceptD 7 is capable of handling complex and demanding tasks such as intensive video editing and 3D design, thanks in large part to its Nvidia RTX graphics. Clearly designed specifically with creative professionals in mind, it boasts that sheer power you'll only find in workstations and gaming laptops. Beyond that excellent performance it delivers, it also offers decent port selection, a minimalist solid white design and that stunning Pantone-validated 4K IPS display. Obviously, it's still pretty pricey, but no professional's tool comes cheap. If you're looking for a Windows-powered MacBook alternative for the creative tasks, this is among the best Acer laptops for you.
Read the full review: Acer ConceptD 7
The Acer Swift 3 (2020) exceeds expectations for a budget laptop proving that being portable doesn't have to mean pricey. It may have inherited some of the previous models' flaws, but it's also improved where it can, prioritizing upgrades in specs and battery life. That's while keeping the price as it is. If you're looking for a cheap laptop that's more than competent, this is a solid option you should consider.
Read the full review: Acer Swift 3 (2020)
The Acer Predator Triton 500 isn't exactly inexpensive. However, considering that it's one of the best Acer laptops 2020 has on offer – not to mention, among the most powerful gaming machines – it's certainly worth breaking that piggy bank. It's packed with 8th and 9th generation Intel core chips as well as Nvidia RTX cards, which gives it enough juice to handle the most processor-intensive and graphics-heavy AAA games. The lid is a bit flimsy, but that won't have any impact on its overall performance. You just have to be a tad more careful lugging it around.
Read the full review: Acer Predator Triton 500
If you're looking for a Chromebook, then you should take a look at the Acer Chromebook 314. This impressive device is what every Chromebook should be. It's simple yet reliable in terms of performance, and delivers a long 12-hour battery life. Even better, it boasts a keyboard that's satisfying to use, a decent selection of ports, a bright, crisp screen and a sleek design you'll find in more expensive models. It may be held back by the absence of a touchscreen and a fingerprint reader, but those don't exactly affect its overall performance. And, that amazing budget price tag single-handedly makes up for everything it doesn't do.
Read the full review: Acer Chromebook 314
Premium gaming laptops are known to drain your bank account, and the Acer Predator Helios 700 is no exception. However, you'll be happy to know that it's cheaper than its top rivals with similar specs, saving you a couple of hundred dollars so you can buy your dream gaming keyboard or mouse. With that price tag, you're also getting a high-end 360° surround sound system, Wifi 6, per-key RBG integration, the PredatorSense Key and a display with 144Hz refresh rate. Perhaps the one feature that's most worthy of a mention, however, is its thermal performance that involves a sliding keyboard and extreme cooling.
Read the full review: Acer Predator Helios 700
With a mid-range price tag, it's easy not to expect a lot from the Acer Spin 5. But you'd be surprised – the Acer Spin 5 actually delivers a decent performance, combining it with a nice design and a decent battery life that will last you a while without charging, for the price. It cuts down the price with a subpar display and not-so-good speakers, that those are a small price to pay to get through most computing and productivity tasks without issues and without paying a hefty sum.
Read the full review: Acer Spin 5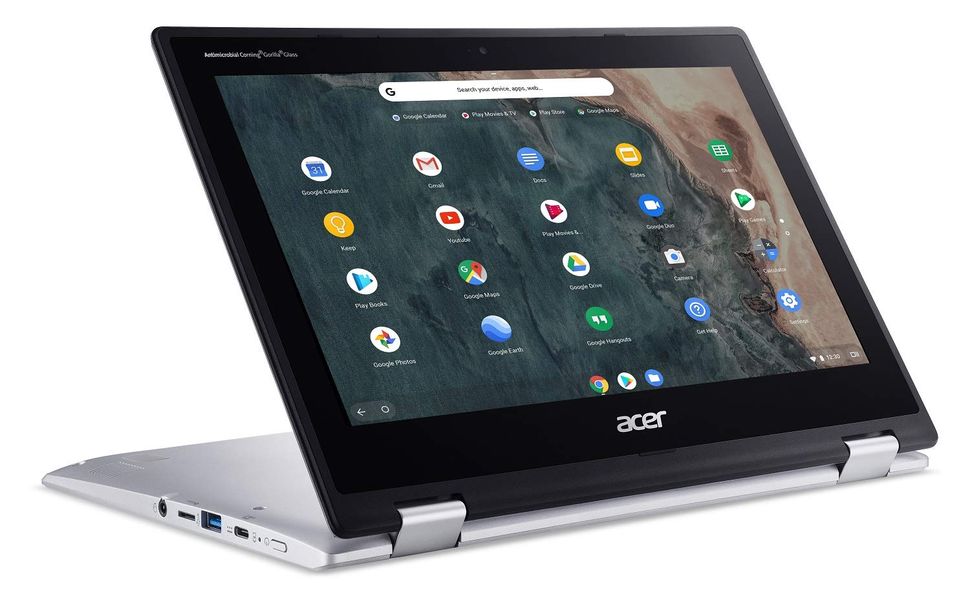 Supreme versatility is what the best Chromebooks have in common, and the Acer Chromebook Spin 311 has it in spades. This little Chromebook packs a lot of features in its 11-inch frame, including a great design, sturdy build, 2-in-1 form factor and a super responsive IPS touchscreen. That's not to mention the USB Type-C port capable of fast-charging and decent battery life. And, all for the price of a set of premium headphones.
Read the full review: Acer Chromebook Spin 311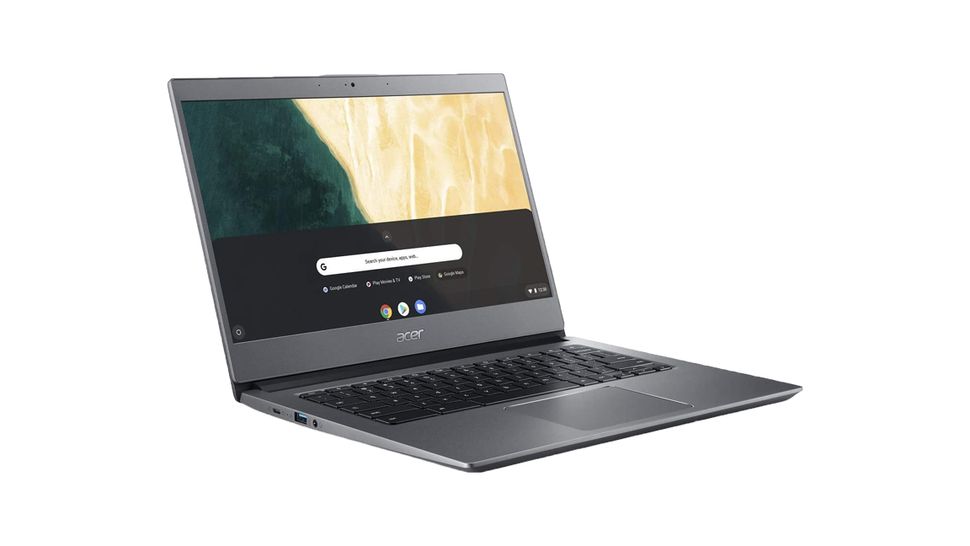 The best Chromebook for professionals right now, the Acer Chromebook 714 boasts a premium, seriously solid chassis that is just the ticket for the business-oriented bunch. It's not especially stylish, sadly, but that decent performance and strong battery life makes up for its lack of fashion sense. And, aren't those all the more important if you're meeting with clients, tackling paperwork and balancing the books all day? In fact, the quad-core processor is good enough for light content creation tasks, making it a boon for those starting out in the content creation industry as well.
Read the full review: Acer Chromebook 714