Apple's iOS 17 is more exciting than the iPhone 15 and Android fans should pay attention
Your old iPhone gets better every year, unlike some phones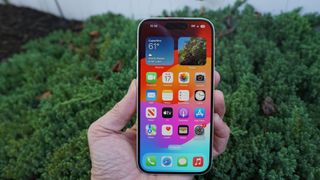 (Image credit: Future / Lance Ulanoff)
For Apple fans and smartphone lovers alike, this is a special time of year. It's new phone season! But we don't just get a new iPhone 15 series, Apple also launched iOS 17, its latest software update, just before the new phone hits stores. While the iPhone is certainly exciting, it's not the thing I'm telling my Apple-carrying friends about. I'm more excited about the new things we can do together with iOS 17, and this is a big reason why Apple holds such a strong position in the phone world.
No other phone company gets users so excited about the software, and that's because no other phone maker is doing such a good job with software design. This year, more than ever before, the differences are stark. You should download iOS 17 right now if you have an iPhone Xs or any newer iPhone.
As for the next version of Android, Android 14? There is a public beta, but don't bother. Just get it whenever it comes your way, or buy a phone that has it preloaded already.
Don't get me started on Samsung's One UI software
The software situation is even worse for Samsung. Samsung has long built its own system on top of Android, originally called TouchWiz and now branded One UI. There is a public beta for One UI 6, and the software has its fans.
Unlike the iPhone, though, when a new Galaxy phone launches we don't spend time celebrating the new system update. When the Galaxy S24 launches next year, I won't be holding my breath in anticipation of One UI 6.
That's because Apple's software is elegant, flowing, and fun. Samsung's software is … well, it's a lot. Apple's software is like the concierge at a fancy hotel. The iPhone anticipates your needs and tries to serve you.
Samsung's software is like the senior operations manager at a large warehouse. The Galaxy phone keeps track of six cameras, a motion-sensitive Bluetooth stylus, and a hidden desktop environment that turns your phone into a laptop computer. There are a ton of features hidden among the aisles, and you're going to need some help finding them or you'll certainly get lost.
Google Pixel fans have no room to brag, either
I wish I could say that Google is doing better with its so-called 'pure' Android interface, but Google has serious software problems, even on the devices it makes under its own Pixel brand. Google makes a Pixel Tablet and a Pixel Fold, but it doesn't bother making great software for those devices. Apps are drawn badly, even incorrectly, on big Pixels like those. The interface doesn't offer anything special or different for the folding display or the big tablet screen.
On the best Pixel phones like the Pixel 7 Pro, the interface is easy and elegant, but it doesn't do very much, and it seems to be regressing. It's harder than ever to arrange apps and widgets on the home screen. Features are still buried under layers of menus. Worst of all, there's nothing exciting coming in Android 14, at least from what I've seen of the beta versions.
Like Apple, Google improves its older phones with new features, but these don't come as regular, annual software updates. Instead, Google spits out sporadic Pixel Feature Drops that may or may not land on your phone, depending on which phone you bought. In fact, Google even singles out individual phones from a generation, so your Pixel 7 Pro may get a new feature, but my Pixel 7 or Pixel 7a gets left out.
That's no way to update phones and it's an inconsistent user experience. Do I buy a Pixel phone hoping that it will get better, eventually? Not likely.
If I buy an iPhone, I can be pretty sure that it's going to be even cooler and more capable in three years. If I buy an Android phone, I can be pretty sure it's going to be out of date and ineligible for new OS updates in three years.
This year's iOS 17 update will land on phones that are five years old, like every major iOS update Apple has offered. Android phone makers are just starting to offer a three-year guarantee, and there's no track record to convince me they will all actually deliver on this promise.
Android makers should finally give us fun software
What's so great about iOS 17? Quite a bit, actually. There are the usual standard improvements, of course: the keyboard and autocorrect are better; it's easier to search through old conversations in Messages. The new stuff, though, is even more compelling.
Your iPhone will now recognize other iPhones when you put them close together. Like magic (Bluetooth magic), your phone will find the other iPhone and it will ripple with anticipation. You'll see your new Contact Poster on screen, your own personal brand, and then you can start sharing.
You can share contact information, of course, but there's much more. If you're listening to music, you can share your song, but not just share the name and link to find it. You can actually share the music and let the other person listen along at the same time. You can add even more people to create a party.
You can share videos the same way, and everyone can watch the same show together. You can share files and photos, and even play games with the same gesture, bringing the phones together. It's a metaphor made real. You bring your iPhones together, and iOS brings iPhone people together.
It's not like sharing is new. You could do all of this before. It just wasn't this easy. Or fun. Or cool looking. If you wanted to share a song, you'd hit the Share button and send someone a link in a text message. This new method is so much more elegant, so much more personal. I have a song I want to share, so I'm going to hand it to you.
I'm excited to get my new iPhone 15 and share with people. I'm excited to create a Contact Poster, then another one, and another. I'm excited to make a sticker pack of my dog, Beesly, using the new Live Stickers. She makes an excellent sticker.
I'm excited for the next Android phones, not the system
I have all of the best phones, and I'm excited about what the next generation brings. I'm excited about new cameras, faster processors, and stronger networking.
I'm not excited about the next big Android update from Google or the next One UI update from Samsung. I'm indifferent. I will dig through them with curiosity and trepidation, hoping nothing important was removed or broken.
I don't expect to change the way I use my Galaxy S23 Ultra when the next One UI is released. It already does so much, but I doubt Samsung will add anything that makes me run around looking for other Galaxy users, the way I am looking for iPhone users now that I am running iOS 17.
I'm hoping to see new features on my Pixel 7 when the Pixel 8 is launched, but I won't be disappointed if that doesn't happen. I don't expect as much from Google as I do from Apple.
That's why Apple is so dominant, especially for phones in this high price range. If you're going to spend a lot of money on a flagship phone, you need to know that it will hold its value. If you are going to sign a three year commitment with a wireless carrier to pay for your phone, you need to know it will be a great phone in three years, or else you'll feel stuck.
With that in mind, it's easy to recommend the iPhone 15 series, or any iPhone, really. Apple's commitment to software updates isn't just lip service. You won't just get a better control panel or a new lock screen widget when Apple gives you a big update. When you update to iOS 17 and really use the new features, you'll have what feels like a whole new phone.
Get daily insight, inspiration and deals in your inbox
Get the hottest deals available in your inbox plus news, reviews, opinion, analysis and more from the TechRadar team.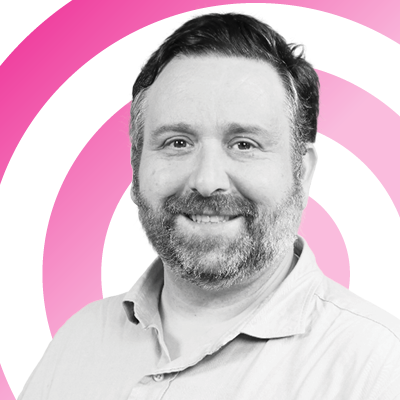 Phil Berne is a preeminent voice in consumer electronics reviews, having reviewed his first device (the Sony D-EJ01 Discman) more than 20 years ago for eTown.com. He has been writing about phones and mobile technology, since before the iPhone, for a variety of sites including PCMag, infoSync, PhoneScoop, and Slashgear. He holds an M.A. in Cultural Theory from Carnegie Mellon University.
Phil was the internal reviewer for Samsung Mobile, writing opinions and review predictions about top secret new devices months before launch. He left in 2017. He worked at an Apple Store near Boston, MA, at the height of iPod popularity. He has been a High School English teacher at Title I schools, and is a certified Lifeguard. His passion is smartphones and wearables, and he is sure that the next big thing will be phones we wear on our faces.