Editor's pick
Limited Time Offer
Samsung Galaxy S9
Network:

Verizon Wireless US

Unlimited

mins

Unlimited

texts

Unlimited

data
Oh darn, you just missed it...Samsung Galaxy S9 deals had a massive price drop, but have now returned to more realistic levels. That said, you can still get a faintly ridiculous £23 per month tariff with an upfront spend of less than £200. That's not to say that S9 deals have become unaffordable - they're still a couple of hundred quid less than they were when the Samsung S9 was released.
You can compare Galaxy S9 deals and get the best data, call and text allowance for for your needs using our daily refreshed comparison chart. Or scroll down to our handpicked S9 deals below to see which are the hot ones you should take advantage of now. Vodafone may be having the best of things at the moment, but there are still decent offerings on EE and O2, as well.
You can get the lowdown on the fantastic new flagship phone from Samsung in our whistle-stop review below (or just head to our Samsung Galaxy S9 review here). You one of the best cameras we've ever seen on a smartphone and the Android Oreo operating system makes the Galaxy S9 a delight to use. And of course you get a dazzling display - 5.8 inches of QHD+ no less.
The Galaxy S9 is certainly a great phone, now use our chart to compare deals and get a great price...
Alternatives to the S9: Samsung Galaxy S8 deals | Best Galaxy S9 SIM-free unlocked prices | Samsung Galaxy Note 8 deals | iPhone X deals | iPhone 8 deals | Best mobile phone deals
Searching for deals... Please hold on for a second.
Today's top 5 best Galaxy S9 deals on contract in the UK: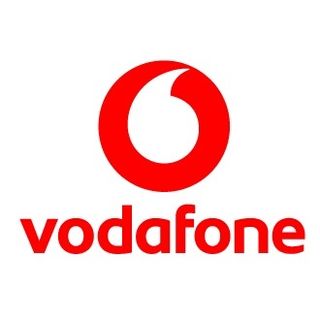 Samsung Galaxy S9 | £200 upfront (with 10OFF code) | 4GB data | Unlimited minutes and texts | £23pm
Bah, the Samsung S9 super saving has now ceased to be. This used to be £100 cheaper and we told everybody we could about it. That said, if we'd seen this revised tariff two months ago, we would have absoutely bitten your hand off. £750 overall for a phone this good is still exceptional. Total cost over 24 months is £752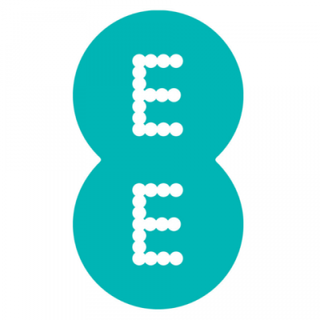 Samsung Galaxy S9 | £48.99 upfront | 30GB data | Unlimited mins and texts | £33pm
Gosh! This is simply terrific value from Affordable Mobiles on the Galaxy S9 with 30GB of data. That means you get loooooooads of data away from the Wi-Fi and get to use the UK's fastest 4G speeds, too. There's a small fee to pay upfront, but if you don't mind that then grab this quick. Total cost over 24 months is £830.99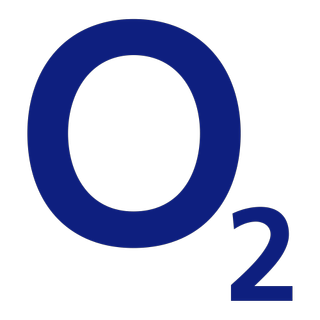 Samsung Galaxy S9 | £40 upfront (with 10OFF code) | 10GB data | Unlimited minutes and texts | £34pm
For the O2 obsessed (you know who you are) this Mobiles.co.uk tariff offers very good value, considering the healthy 10GB data allowance and affordable monthly payments. The overall spend just went up about £70 but it's still cheaper than it used to be. So it's pretty much the cheapest way to get the S9 on O2 and you still get 10GB of data. Total cost over 24 months is £856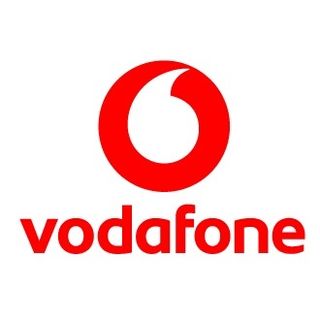 Samsung Galaxy S9 | FREE upfront | 26GB data | Unlimited minutes and texts | £41pm
The bad news is that the outrageously cheap 16GB Vodafone deals have finally disappeared on the Galaxy S9. The good news is that 10GB has just been added and you can get this tariff without paying a single penny upfront. The monthly payments aren't terrible either, if you try to forget about the £30 ones that some retailers were bandying around for big data S9 deals. Total cost over 24 months is £984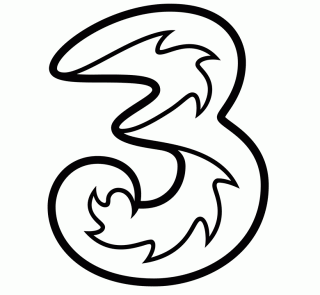 Samsung Galaxy S9 | £79 upfront | 100GB data | Unlimited minutes and texts | £49pm
Three may not have the pricing fire power of the other networks, but it does have a handy trick up its sleeve to persuade you to grab your new S9 contract with the numerical network. This tariff gives you an almighty 100GB of data - the kind of volume other networks just can't reach. And the price just fell dramatically, by over a fiver a month. Total cost over 24 months is £1255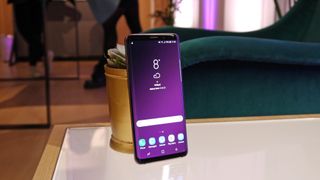 Samsung Galaxy S9 review
Incremental upgrade with one hell of a camera
Screen size: 5.8-inches | Resolution: QHD+ | Rear camera: 12MP | Weight: 163g | OS: Android 8 Oreo | RAM: 4GB | Storage: 64GB | External storage: microSD up to 400GB | Battery: 3000mAh
Incredible camera
Convenient finger scanner
Improvement on the astonishing S8...
...but not by much
Augmented reality not fully realised
So it's finally here, and our general impressions are predictably positive. The Samsung Galaxy S9 is really all about the camera, with most of the unveiling ceremony concentrating on the improvements that have been made to the front and rear snappers. It comes out of the box running off Android's latest Oreo operating system and a new chipset should make your using experience as swift as possible. We only wish it improved on the Galaxy S8 more...
Read TechRadar's Samsung Galaxy S9 review

Best Samsung Galaxy S9 deals by network:
EE, O2, Vodafone or Three? Whether you have a preference or not, below you'll find some of our favourite Galaxy S9 deals available from each major network.

The best Samsung Galaxy S9 deal on EE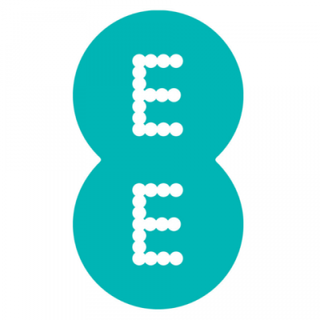 Samsung Galaxy S9 | £48.99 upfront | 30GB data | Unlimited mins and texts | £33pm
Gosh! This is simply terrific value from Affordable Mobiles on the Galaxy S9 with 30GB of data. That means you get loooooooads of data away from the Wi-Fi and get to use the UK's fastest 4G speeds, too. There's a small fee to pay upfront, but if you don't mind that then grab this quick. Total cost over 24 months is £830.99
The best Samsung Galaxy S9 deals on O2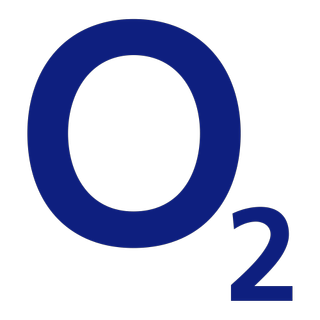 Samsung Galaxy S9 | £40 upfront (with 10OFF code) | 10GB data | Unlimited minutes and texts | £34pm
For the O2 obsessed (you know who you are) this Mobiles.co.uk tariff offers very good value, considering the healthy 10GB data allowance and affordable monthly payments. The overall spend just went up about £70 but it's still cheaper than it used to be. So it's pretty much the cheapest way to get the S9 on O2 and you still get 10GB of data. Total cost over 24 months is £856
Samsung Galaxy S9 | £35 upfront (with 10OFF code) | 30GB data | Unlimited minutes and texts | £38pm
O2 and EE are leading the way when it comes to big data, with 30 glorious gigabytes of data to stream, surf and download with every month. Don't forget to enter the 10OFF voucher code at the checkout to bring the upfront spend down by a tenner. Total cost over 24 months is £947
The best Samsung Galaxy S9 deals on Vodafone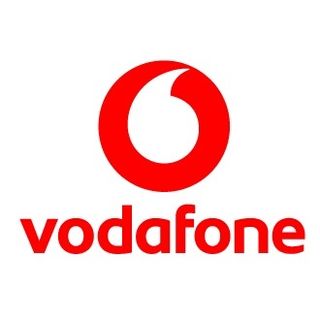 Samsung Galaxy S9 | £200 upfront (with 10OFF code) | 4GB data | Unlimited minutes and texts | £23pm
Bah, the Samsung S9 super saving has now ceased to be. This used to be £100 cheaper and we told everybody we could about it. That said, if we'd seen this revised tariff two months ago, we would have absoutely bitten your hand off. £750 overall for a phone this good is still exceptional. Total cost over 24 months is £752
Samsung Galaxy S9 | FREE upfront | 26GB data | Unlimited minutes and texts | £41pm
The bad news is that the outrageously cheap 16GB Vodafone deals have finally disappeared on the Galaxy S9. The good news is that 10GB has just been added and you can get this tariff without paying a single penny upfront. The monthly payments aren't terrible either, if you try to forget about the £30 ones that some retailers were bandying around for big data S9 deals. Total cost over 24 months is £984
The best Samsung Galaxy S9 deals on Three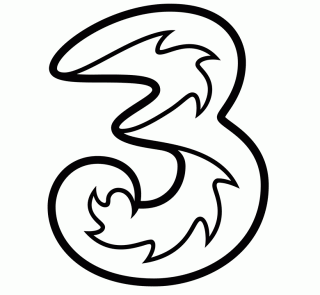 Samsung Galaxy S9 | £79 upfront | 4GB data | Unlimited minutes and texts | £43pm
Three isn't exactly what we'd call 'cheap' when it comes to the Samsung Galaxy S9. But if you like the numerical network and have heard good things about the perks you get from its Wuntu app, then this is as affordable as it gets right now. Total cost over 24 months is £1111
Samsung Galaxy S9 | £79 upfront | 12GB data | Unlimited minutes and texts | £48pm
We did just about prefer this deal to the S9 tariff directly above. But it's just gone up by £3 per month, so now it costs £8 more a month. That gets you triple the data. Far more comfortable if you tend to stream Spotify and videos away from the Wi-Fi regularly. Total cost over 24 months is £1231
Samsung Galaxy S9 | £79 upfront | 100GB data | Unlimited minutes and texts | £49pm
Three may not have the pricing fire power of the other networks, but it does have a handy trick up its sleeve to persuade you to grab your new S9 contract with the numerical network. This tariff gives you an almighty 100GB of data - the kind of volume other networks just can't reach. And the price just fell dramatically, by over a fiver a month. Total cost over 24 months is £1255