Jiminy Cricket! Disney Plus is $1.99 for a limited time only
Access the whole library for under $2 in your first month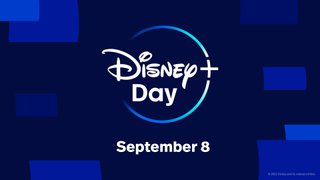 (Image credit: Disney+)
There are no growing noses here - new and eligible returning customers really can sign up for Disney Plus right now and get their first month for just $1.99!
The deal celebrates Disney Plus Day, which fell on September 8 and introduced tons of new exciting titles to the streaming service. As well as giving some sneak peaks of what's to come in 2023, the day also saw the unveiling of a rare discount on the Disney Plus price.
Launching on Thursday and around for just over a week, pay just $1.99 / £1.99 / AU$1.99 for your first month and get a 9-minute preview of the latest Star Wars instalment, Andor, as well as the live action remake of Pinocchio, starring Tom Hanks and Joseph Gordon-Levitt.
Subscribers can also now watch Thor: Love and Thunder, which saw its arrival to the streaming service on Disney's special day, and, of course, every other TV show, movie, and behind the scenes documentary on the streaming service.
Not around for long, get all the details you need on the Disney Plus deal and what new content arrived for the celebrations below.
Limited time only Disney Plus deal in full: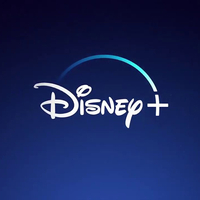 Disney Plus: first month | $1.99/£1.99/AU$1.99/CA$1.99
While Disney Plus Day has officially been and gone, keen streamers can still make the most of this excellent Disney Plus deal. New and eligible returning customers can sign up and get their first month for just $1.99 / £1.99, and watch new arrivals and legacy titles alike.
Deal expires September 19 at 11.59pm PT.
Keep in mind the $1.99 rate is only applicable for your first month. Thereafter, your Disney Plus membership will auto-renew at the current monthly rate in your region e.g. $7.99 / £7.99 / AU$11.99 / CA$11.99 a month.
What arrived on Disney Plus Day to stream?
Leading the charge for Disney Plus Day's magical line-up was the long-anticipated live action remake of the 1940 Animated Classic, Pinocchio. With a star studded cast, relative newcomer to Hollywood Benjamin Evan Ainsworth stars as the puppet-turned-real-boy, while Tom Hanks is his creator, Geppetto. Joseph Gordon-Levitt is the wisecracking Jiminy Cricket, while Cynthia Erivo shines as the Blue Fairy.
Disney Plus Day will also saw the latest instalment from the MCU finally land exclusively on the streaming service after its theatrical run in movie theaters around the globe. Alongside Thor: Love and Thunder's arrival there was a special Marvel Studios' Assembled: The Making of Thor: Love and Thunder documentary, as well as the aforementioned Obi-Wan Kenobi: A Jedi's Return behind the scenes.
Younger audiences can also enjoy a new TV show from Pixar as Lightning McQueen and Mater go on a road trip in Cars on the Road. Episode 4 of She-Hulk will also land on the day, as well as a new The Simpsons short and docu-series Growing Up, produced in part by Brie Larson.
What is the Disney Plus deal rate where you are?
*prices are approximate based on the same deal last year.
US (incl. Puerto Rico) - $1.99
Canada - $1.99
Netherlands - €1.99
Australia - $1.99
New Zealand - $1.99
United Kingdom (incl. UK Territories) - £1.99
Ireland - €1.99
Italy - €1.99
Germany - €1.99
Austria - €1.99
Switzerland - €1.99
Spain - €1.99
France (incl. French Territories) - €1.99
Monaco - €1.99
Mauritius - MUR1.99
Denmark - DKK19
Finland - €1.99
Iceland - ISK1.99
Norway - NOK19
Sweden - SEK19
Greenland - DKK19
Belgium - €1.99
Luxembourg - €1.99
Portugal - €1.99
Brazil - R$1.90
Mexico - MX$29
Argentina - ARS99
Colombia - COP5,900
Chile - CLP1,500
Peru - S/5.90
Uruguay - $U1.49
Ecuador - $1.49
Paraguay - ₲1.49
Bolivia - Bs1.49
Panama - B/1.49
Costa Rica - ₡1.49
Guatemala - Q1.49
Nicaragua - C$1.49
Dominican Republic - RD$1.49
El Salvador - $1.49
Honduras - HNL1.49
Antigua & Barbuda - EC$1.49
Anguilla - EC$1.49
Aruba - AWG1.49
Bahamas - B$1.49
Barbados - Bds$1.49
Belize - BZ$1.49
Bermuda - BD$1.49
Bonaire - $1.49
Cayman Islands - CI$1.49
Curacao - ANG1.49
Dominica - RD$1.49
Grenada - EC$1.49
Guyana - GYD$1.49
Haiti - G1.49
Jamaica - J$1.49
Montserrat - EC$1.49
St. Kitts & Nevis - EC$1.49
St. Lucia - EC$1.49
St. Vincent and the Grenadines - EC$1.49
Suriname - SR$1.49
Trinidad & Tobago - TT$1.49
Turks & Caicos Islands - $1.49
British Virgin Islands - $1.49
US Virgin Islands - $1.49
Malvinas/Falklands - £1.49
Venezuela - Bs1.49
South Georgia & Sandwich Islands - £1.49
Singapore - SG$1.99
Sign up for Black Friday email alerts!
Get the hottest deals available in your inbox plus news, reviews, opinion, analysis and more from the TechRadar team.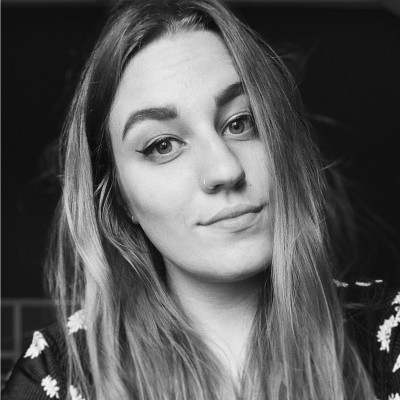 Alice is eCommerce Editor at Future with a focus on streaming services, such as Disney Plus and HBO Max, and VPN. She predominantly writes buying and streaming service guides, as well as how to watch articles. Previously a Commercial Content Writer at Trusted Reviews, Alice has five years experience giving online buying advice, and over two years writing about consumer tech.