The Black Friday camera sales are still going strong, even though the big day itself has now passed. With price cuts on everything from the Insta360 One X2 to the medium format Fujifilm GFX 50R, there's a fine spread of discounts still available as we move towards the Cyber Monday deals.
While some deals have now expired, there are some great offers on everything from the best mirrorless cameras to instant cameras and DSLRs. We've sifted through all of the price cuts and used the knowledge we've gleaned from hours of testing to bring you our pick of this year's discounts.
Right now, you can get the Fujifilm X-T4 for its lowest-ever price of $1,499 (was $1,699) at Adorama (opens in new tab) in the US, and also save big bucks on mirrorless beasts like the Sony A7R IV and Fujifilm GFX 50 R. If you're in the UK, you can also pick up the Canon EOS R6 (opens in new tab) and Canon EOS R5 (opens in new tab) for their lowest-ever prices, thanks to some impressive double cashback deals.
We'll be keeping this guide regularly updated throughout the weekend, so make sure to check to back to find the latest deals. And if you're not quite sure how to pick the best deal for you, we've also included lots of buying advice further down this page.
Black Friday camera deals (US): quick links
Amazon: up to 38% off Canon cameras and 15% off Nikon camera gear (opens in new tab)
Adorama: big Black Friday discounts on cameras and accessories (opens in new tab)
B&H Photo Video: Holiday Head Start deals on Canon, Nikon and Sigma (opens in new tab)
Canon: hefty price cuts on EOS R bundles (opens in new tab)
GoPro: early deals on Hero 10 Black and Hero 9 Black bundles (opens in new tab)
Panasonic: big cashback savings on Panasonic's video cameras (opens in new tab)
Walmart: Deals for Days events for some cameras, like GoPro Hero 8 Black (opens in new tab)
5 best Black Friday camera deals so far (US)
The best Black Friday camera deals (US)
Black Friday compact/action camera deals (US)
Black Friday camera accessory deals (US)
Black Friday camera deals (UK): quick links
Amazon: some great early discounts on Instax, Panasonic and Nikon cameras (opens in new tab)
Currys: get £200 off the Fujifilm X-T30 and more (opens in new tab)
John Lewis: cashback offers on Sony, Canon and Instax cameras (opens in new tab)
Park Camera: good early deals on Panasonic and Nikon cameras (opens in new tab)
Wex Photo Video: some early deals with excellent customer service (opens in new tab)
5 best Black Friday camera deals so far (UK)
The best Black Friday camera deals (UK)
Black Friday compact/action camera deals (UK)
Black Friday lens deals (UK)
Black Friday camera accessories deals (UK)
Black Friday camera deals: our predictions
When will the Black Friday camera deals start?
This year the official Black Friday date is November 26, so bargains on cameras will be up for grabs on this day. However, we do expect Black Friday camera deals to start a bit before this in 2021.
The traditional one-day sales extravaganza has become a longer event in recent years, taking away the panic of bagging the best deals on the day itself. Last year we saw price cuts appearing as early as October, with more bargains becoming available in the weeks leading up to Black Friday itself. So for the best Black Friday camera deals, keep an eye out over the next month and especially in the week before Black Friday.
If you do miss out on Black Friday itself, don't worry, we've got Cyber Monday Camera Deals coming just after, and then the Christmas deals will be about at the end of the year too.
Which cameras will be discounted?
While it's difficult to be definitive about which cameras will get the biggest Black Friday price slashes, we can make some intelligent guesses based on what happened last year – and which models are coming close to the end of their life.
Last year, some of the biggest bargains were mid-range mirrorless cameras like the Nikon Z50, Canon EOS M50 and Fujifilm X-T200. Given the EOS M50 has now been succeeded by the EOS M50 Mark II, it could well again star in the Black Friday sales. Look out for discounts on the Olympus OM-D E-M10 Mark IV or its Mark III predecessor, too.
If it's an affordable action camera you're after, then older GoPros tend to be solid bets in the Black Friday sales. Good bets tend to be accessory bundles, which can offer great value if you need some versatile mounts and spare batteries. If you want a slightly more recent GoPro model that can shoot 4K video and has a relatively low price tag, we'd also keep an eye out for deals on the GoPro Hero 7 Silver.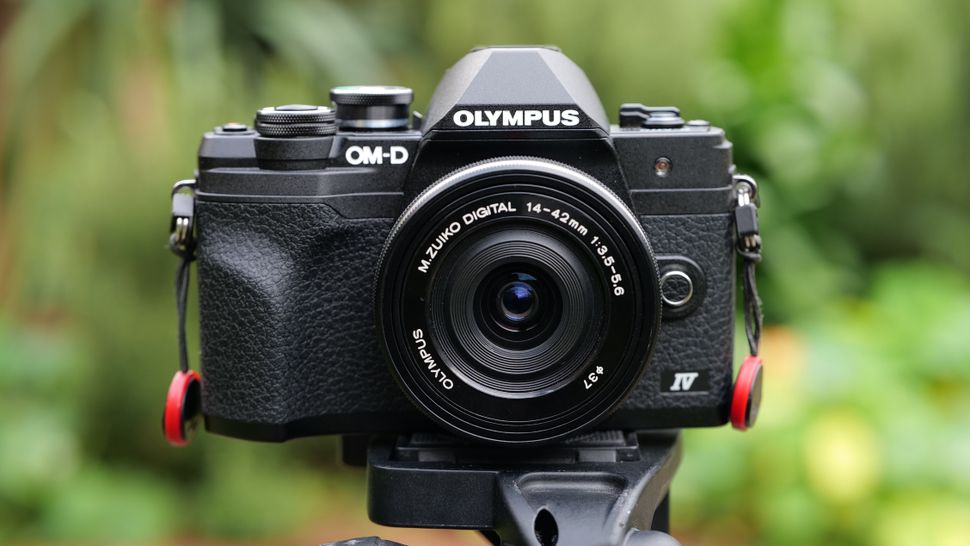 Even further down the price scale, instant cameras are also dead certs for discounts and can make great gifts. Even relatively recent models, like the Fujifilm Instax Mini 11, hit their lowest-ever prices last year, and it can be a good time to pick up cheap instant film, too.
But what about at the higher-end of the camera scale, with full-frame cameras or even medium format ones like Fujifilm's GFX series? Models like this can attract the biggest savings – for example, last year the Fujifilm GFX 50R saw its price cut by $1,000 in the US, while many G-mount lenses were available for hundreds of dollars or pounds lower than their usual price.
Great deals on DSLRs, such as the Canon EOS Rebel T6 / EOS 1300D, were also available last year, and we also saw big savings on compact cameras like the Sony ZV-1 and Sony RX100 series. If you need a travel camera, older versions of the latter (think the RX100 Mark III and IV) are always a good option in the Black Friday sales
If you're looking to get into aerial photography instead, then check out our separate guide to the best Black Friday drone deals.
Is Black Friday the best time to buy a camera?
As a general rule, Black Friday is a great time to buy a camera, but not every deal is as good as it may seem – which is where we come in.
In some cases, retailers do mark up the prices of cameras in the run-up to Black Friday, in order to offer a seemingly bigger discount during the sales event. This doesn't necessarily make them a bad buy – on many occasions, their prices still drop to record-lows. But in the grand scheme, the percentage saving may not be quite as large as advertised.
In these situations, we'll only highlight the actual saving of any Black Friday deal based on the camera's recent price history – and will make sure it's a genuinely good buy by looking further back. This isn't necessarily the norm, though, and many cameras do simply drop to their lowest-ever price for a brief period over Black Friday, particularly in Amazon's Lightning deals. These are often the best camera deals of the year.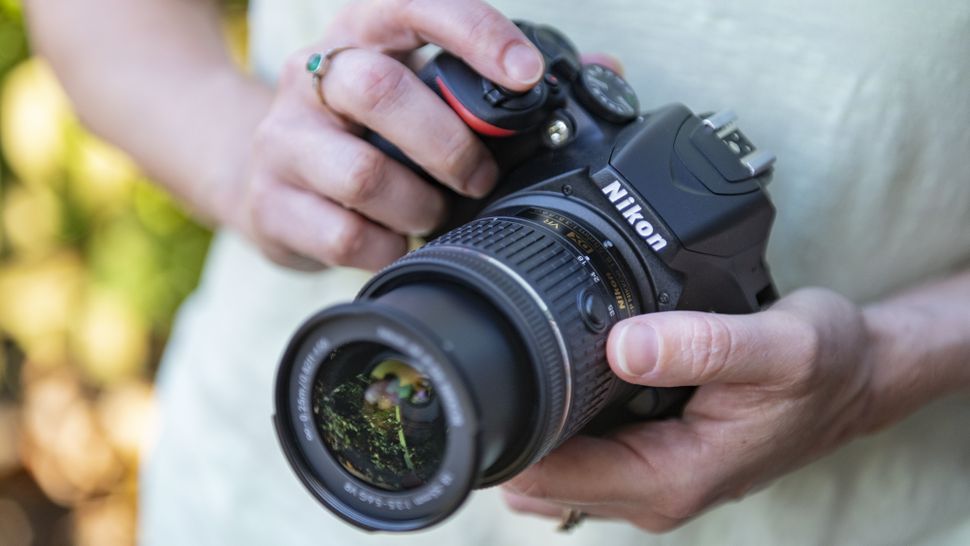 For example, last year our number one vlogging camera – the Sony ZV-1 – was given a £100 price cut in the UK for a week during Black Friday, and has only once briefly been available for that price in the year since.
Frequently, many of the biggest discounts are for cameras that are bundled with lenses, or older models that are reduced to clearance prices. Last year, these included the Fujifilm X-T200 with its 15-45mm kit lens (38% off in the US) and a huge $2,400 saving on the Canon EOS 5DS DSLR, whose price plummeted to just $1,299.
Given the rise of mirrorless cameras, which now dominate the launch schedules of all the main manufacturers, Black Friday 2021 could be a very good time to buy a DSLR, in particular. These models may no longer be cutting-edge, but they make great learner cameras and are more than capable enough for most photographers. With the potential savings on offer during Black Friday, they offer great value too – for a primer on the ones look out for, check out our guide to the best DSLRs.
Tips for buying a camera online
How to find the best Black Friday camera deals
Of course, the best Black Friday deals will be on this page as soon as they launch. We'll have the top bargains from all the best retailers when the discounts start rolling in on and before Black Friday. But there are a lot of different cameras to choose from and it can get a little overwhelming - especially for those photography beginners. So we recommend making the most of our extensive camera knowledge to make sure you buy the right bit of kit for you come Black Friday.
If you're new to photography, a good place to start is our best camera for beginners guide. Once you've got a feel for which type of camera is for you, check out our separate guides on the best camera for photography, the best mirrorless camera, and the best DSLR – we have the latest advice on them all. Check those out before the holiday sales start so that you've got the skinny on what to pick up in the Black Friday camera deals.
3 best cameras to watch out for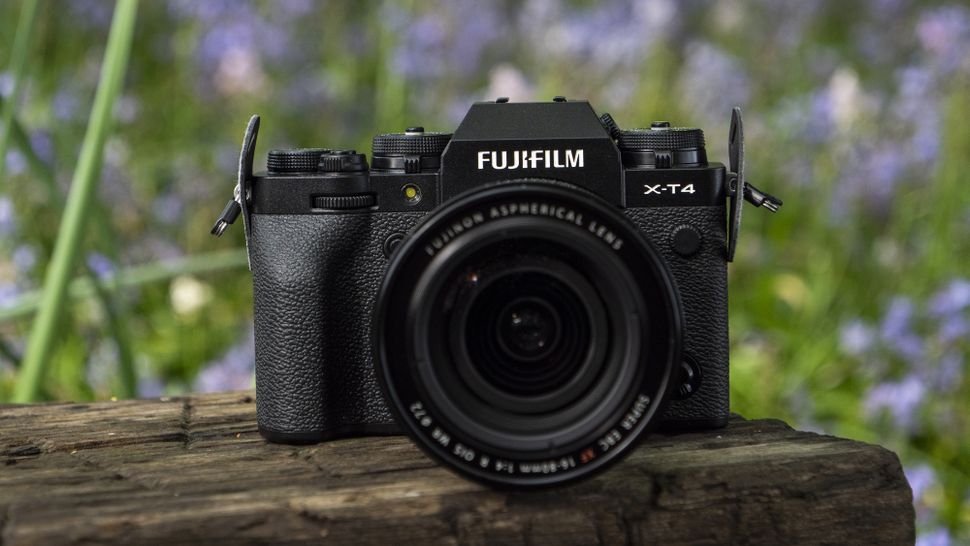 The Fujifilm X-T4 may not be a full-frame camera, but its smaller APS-C sensor allows it to be the best all-rounder for most photographers in terms of size and all-round value. It combines in-body image stabilization (IBIS), speedy burst shooting and a larger battery than its X-T3 predecessor. Its autofocus is also fast and reliable in most situations.
When it comes to image quality, the X-T4's 26MP sensor remains class-leading for an APS-C camera, and it turns in an impressive performance when it comes to video, too. Fujifilm's fine range of X-series lenses also make it a great, smaller alternative to its full-frame rivals – though if you're looking for something even more affordable than the X-T4, it's well worth considering its X-T3 predecessor, too.
---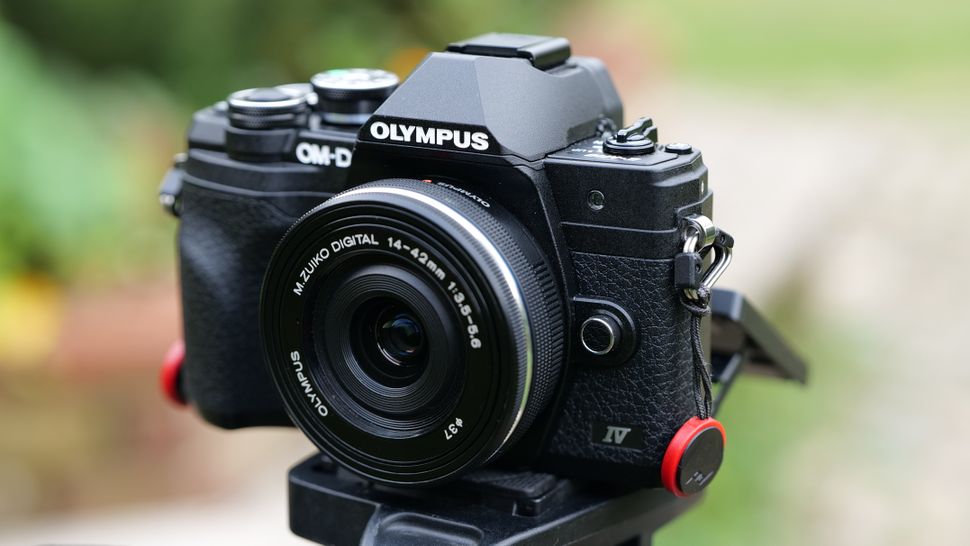 If you're searching for a small, but smartphone-beating, mirrorless camera, then the Olympus OM-D E-M10 Mark IV is one of the finest mid-range options around. It's particularly well-suited to those coming from smartphones, thanks to its intuitive button layout, flip-down touchscreen and comfortable grip. That fact that it looks lovely and is a camera that you can't help but pick and use helps, too.
The E-M10 Mark IV is better-suited to shooting stills than video, as it lacks microphone and headphone inputs. Still, its 20.3MP sensor means it can shoot 4K/30p video and it does offer pretty reliable subject-tracking. Throw in an incredibly varied Micro Four Thirds lens catalogue, and you have one of the best cameras around for beginners.
---