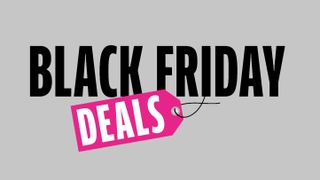 Black Friday 2016
Black Friday is set to be the biggest day of online spending in history. Thousands of major internet retailers will be cutting prices and offering some amazing deals on a huge range of products.
Some of these deals are so good that the retailers will run out of stock pretty quickly, and given the sheer number of deals that will be popping up on November 25, shopping on Black Friday can be a confusing and frustrating experience.
That's why we've put together this guide to how to get the best Black Friday deals. We'll show you how to shop smarter, and how to make sure you don't miss out on any bargains.
More essential Black Friday tips and tricks: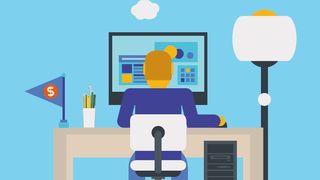 1. Shop online
If you're thinking of doing your Black Friday shopping online from the comfort of your home then congratulations – you've already mastered our first Black Friday tip!
Black Friday is a huge day for regular shops, but rather than elbowing people out of the way in the scrum to get hold of a discounted TV, our advice is to stay at home – shopping online will prove to be a much more relaxing and enjoyable experience.
Not only will you avoid the crowds, but by shopping online you can check out large numbers of stores and deals at the same time, instead of sprinting up and down the high street.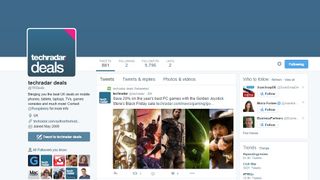 2. Keep updated with email and social media
Black Friday deals will be coming thick and fast throughout the day, so to make sure you don't miss out on any breaking deals, use social media and email to your advantage.
Make sure you follow our techradar deals twitter account (@TRDeals), as we'll be highlighting the best bargains throughout the day – as well as in the lead-up to Black Friday and Cyber Monday.
A number of online stores will also send out emails throughout the day with their best deals, so now is a great time to start signing up. To ensure your inbox doesn't get too unwieldy, it's worth making a folder for Black Friday deals and having the emails directed there automatically.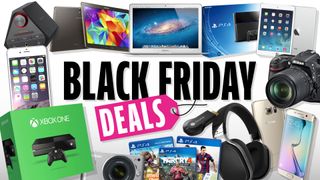 3. Bookmark our Black Friday deals pages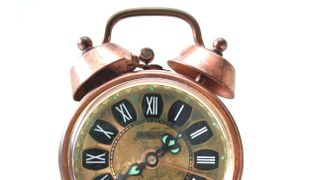 4. Start early
While some online retailers will stagger their deals throughout the day, the vast majority of Black Friday deals will go live in the morning – and when they're gone, they're gone.
So to make sure you don't miss out on any bargains, try to be at your computer nice and early.
Many bricks and mortar stores have incredible deals – known as doorbusters – to encourage people to enter their shops. The trick behind doorbuster deals is that they offer incredible value, enticing shoppers to continue to spend money in-store on deals that aren't quite as good.
The good news is that online shopping doesn't mean you'll miss out on these doorbuster deals – in 2015, 70% of Black Friday doorbuster deals were available online too, but most were only available for a brief time, so get in there quick.
Online shops will be busiest between 9am and 11am, so that will be when most of the deals come and go.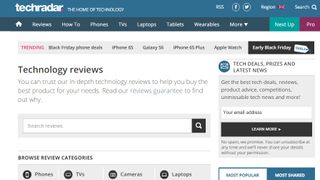 5. Research before you buy
Even with a hefty Black Friday discount, buying big ticket items is still a commitment, so do your research before you buy. Checking out the reviews of a product you've seen a killer deal for will help you avoid buyer's remorse later.
Make sure you check out our reviews section to get in-depth and unbiased reviews of the latest technology, to make sure we think the gadget you're buying is worth your hard-earned cash.
If you're looking for inspiration for stuff to buy, then check out our features such as the 10 best mobile phones in the world today and best TVs of 2016, which will show you the top devices money can buy.
If you're thinking of picking up a games console on Black Friday and you're not sure which one to go for, check out PS4 vs Xbox One: which is better to help you make up your mind.
It's also worth researching the websites you're buying from – many websites will have customer reviews, so you can avoid stores that take a long time to send out goods. Be careful to avoid any websites you're not too sure about buying from as well – if in doubt, shop elsewhere.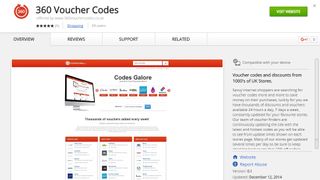 6. Get your vouchers ready
Vouchers can make already-great deals even better, so now is a good time to start scouring the web for money-saving coupons. Websites such as VoucherCodes and High Street Vouchers are good places to start, as they will list some of the best offers for online stores.
You can also get extensions for your web browser, such as 360 Voucher Codes, which will alert you if there are vouchers available for the online stores you visit.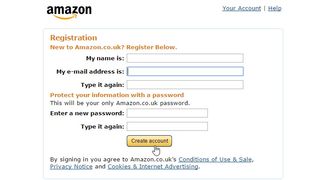 7. Create an account before Black Friday
The last thing you want to do when you've found an amazing deal is faff around signing up to a website and entering your card details to pay. Signing up for the big websites in advance means you'll just need to enter your username and password when you've found a deal.
It should also ensure that you get emails highlighting any new deals, which will help give you the edge over other bargain hunters.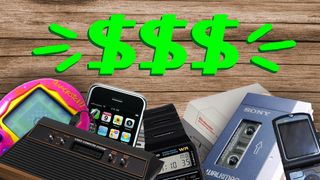 8. Set a budget before you buy
There are going to be loads of amazing Black Friday deals, and it's tempting to go for every one that you see. However, before the big day it's worth setting a budget for what you're willing (and able) to spend, so that you don't go overboard.
Having a budget in place also means you'll be more selective about which Black Friday deals you go for – which means you're likely to bag even better bargains.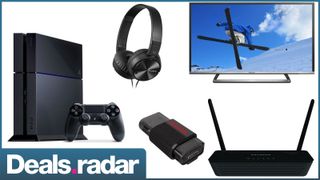 9. Know what you want
Another good idea is to draw up a list of the items or gadgets you want. By concentrating on these items you can narrow your deal-hunting to get even better prices.
This will also help to stop you spending money on impulse buys which you may regret later – especially if a deal for something you actually do want crops up later, and you've already blown your budget.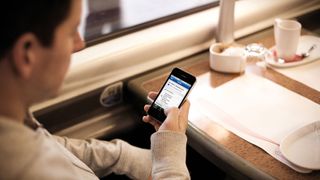 10. Keep the receipts
The good thing about buying online is that you'll get an email confirmation and receipt, and these are much easier to keep track of than a wallet-full of paper strips.
Make sure you keep hold of your receipts in case you're not happy with any of your purchases and want a refund – it's also worth checking the refund policy of websites before buying on Black Friday.