Although Black Friday is still a few weeks away, that's not stopped the Currys Black Friday discounts from rolling in. So far lots of tech, from soundbars to TVs and streaming boxes to vacuum cleaners, has been slashed in price.
Last year, Currys Black Friday UK discounts were huge and the retailer was one of the top shopping destinations both online and offline. Currys knocked £100s off some products and proved to be one of the top-performing shops. It even claimed that on the morning of Black Friday 2018 it was processing 14 orders a second.
This time around for Black Friday 2019, which will be on Friday 29 November, the Currys sales are likely to be just as popular with even more bargains – which we're already starting to see.
One of the things we like about buying tech from Currys instead of other online retailers is that if you happen to live or work near a Currys shop, you can order online and swing by later to pick it up – this is a great option if you have any issues with deliveries or you're just impatient.
Scroll down for the best bargains we've seen so far.
What are the best Currys Black Friday TV deals?
Currys doesn't tend to go for stunt pricing, where RRPs go into orbit just before a sales event. That said, it's been called out by consumer watchdog Which? before for offering the products at lower prices throughout the year – often the following Christmas.
While that's not necessarily nefarious – a retailer can offer discounts whenever it likes – it does mean you should use caution before waiting until Black Friday to make your purchase.
However, there are discounts to be had on Black Friday and Cyber Monday and some of these early TV deals are starting to appear, as well as with streaming boxes:
As you'd expect, the smallest TVs don't get discounts amounting to several hundred quid apiece, but then many of them barely cost several hundred quid in the first place.
Last year, Currys dropped the price of Sharp's 32-inch smart LED TV from £269 to an even more affordable £169, while a 32-inch Samsung was down from £349 to £249 and a 43-inch Sony Bravia dropped from £699 to £529.
In addition to TVs there were good discounts on other audio-visual kit on Black Friday, such as £70 off LG's 4K Ultra HD Blu-Ray and DVD player, and £80 off Sony noise-cancelling headphones.
What are the best Currys Black Friday laptop deals?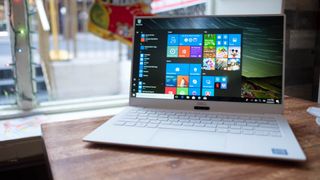 During Currys sales, the retailer stocks a very wide range of laptops, so you can expect an equally wide range of laptop deals on Black Friday 2019. Last year was particularly good for budget devices, which became even more affordable on Black Friday thanks to some nice discounting, and even the early deals below are worth considering:
The trick with Currys laptop deals is to think in terms of spec and price rather than specific models: there's such a huge variety of models from the likes of Acer, Lenovo and HP that while model A might not be discounted, the effectively identical model A1 might get a whopping Black Friday discount.
What are the best Currys smartphone deals?
Some of the freshest new Currys Black Friday deals cut the price on two smartphones: the Moto G7 Plus and Huawei P30 Lite. These are two great, affordable handsets, which are made all the more affordable by these new deals.
For those not up to speed on their smartphone models, the Huawei P30 Lite is a budget version of the Huawei P30 series, which launched in mid-2019. The Lite takes some of the highlights of these phones, like the fast charging and competent cameras, and puts them in a budget body with a few compromises here and there.
Whereas the Moto G7 Plus is the most 'premium' of the Moto G7 range, which launched in early 2019. While it's since been superseded by the Moto G8 Plus, it's got a range of great features, like fast charging and the presence of a headphone jack.
The Huawei P30 Lite, with 128GB storage, now costs £229.99, down £50 from its £279.99 price, and the Moto G7 Plus with 64GB is now £199.99, down £70 from its £269.99 original cost.
What are the best Currys Black Friday tablet deals?
We'll be honest with you, you're probably not going to see half-price iPad Pros. But you will see some really good tablet deals at Currys this Black Friday, maybe even on iPads: last year the 128GB iPad 9.7 (2018) was £30 off on Black Friday and the 32GB model was £20 off.
The Samsung Galaxy Tab S2 dropped from £329 to £249 and the 7-inch Tab A from £139 to £99. A bundle featuring the Galaxy Tab A 10.1, a case and McAfee Live Premium dropped from £278 to £149.
On top of that - thanks to price matching - Currys had huge discounts on Amazon Fire 7 and Fire HD tablets: the 7 was down from £49.99 to £29.99 and the Fire HD 8 from £79.99 to £49.99.
What are the best Currys Black Friday smart home deals?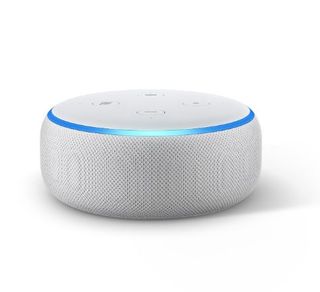 It may not be the first retailer that springs to mind when thinking about setting up a connected home, but Currys has a wide range of smart devices on sale all year round.
"We've seen a 62% uplift year on year in sales of smart home security products, as customers want to protect their homes with amazing technology that connects to other devices," Nathanael Jegunma, Senior Category Manager for Smart Home at Currys PC World, told TechRadar.
"This means they can access their surveillance systems via their phone or tablet wherever they are, and can even monitor and help loved ones who might be vulnerable.
"Customers can check their systems on their commute, at work or in any room of their house, or even on holiday, providing peace of mind and security. There has been tremendous innovation in multi-camera CCTV systems' motion sensor capabilities which can all be linked and controlled by their smart devices including voice controlled screens, making the experience even easier."
In September 2019, Amazon lifted the lid on lots of new Alexa-powered devices in its Echo range, including the Amazon Echo Studio and Amazon Echo Buds. That means we can expect Amazon will offer discounts on at least some of its older Alexa devices this Black Friday. Although you can buy direct from Amazon, Currys will be one of the biggest third-party retailers to be selling the Echo range as well.
But it's not just Amazon Echo products that are likely to be discounted at Currys on Black Friday and Cyber Monday. Google is likely to respond to Amazon's discounts to ensure every household in the world isn't full of Echo products on Christmas morning. We can, therefore, expect some discounts on the Google Home Mini, Google Nest Hub and, possibly, the Google Nest Hub Max as well.
What are the best Currys Black Friday speaker deals?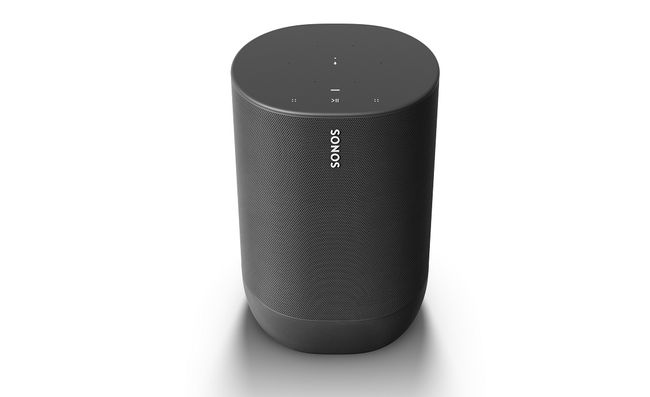 Last year, there were lots Black Friday discounts on the Sonos range of audio products – and we've got our fingers crossed for much of the same this year. It's hard to say exactly which Sonos speakers will be on sale, but now that the Play:1 has been discontinued in favour of newer models, including the Sonos Move and One SL, any last remnants of Play:1 stock could be heavily reduced.
Sonos has already reduced the Play:1 with a £50 discount over at the Sonos website, bringing the price down from £170 to a much more palatable £119.
We can also expect some Sonos bundles being introduced at Currys, in which you might get a heftier discount if you buy more than one Sonos device for your home.
So far, it's a slower start to the pre-Black Friday speaker sales at Currys with just a soundbar getting a look in so far:
How do I get the best Currys Black Friday deals?
We've already mentioned the Currys price promise, so there shouldn't be differences between its prices and the prices offered by rivals – but it's worth using a price checker such as PriceSpy to see if you qualify for money back because a rival is cheaper.
You can also save money by using the free click and collect service instead of delivery, and we'd recommend bookmarking the pages of any particular product types you hope will be discounted: deals come and go quickly, so you don't want to waste time viewing products you aren't interested in.
As ever, check in with us here: we'll have entire teams of people scouring Currys sales for the very best Black Friday deals, so bookmark this page and come Black Friday it will turn into a veritable hub of information on all the best Currys Black Friday deals.
Currys Black Friday: when are the Black Friday sales?
Like every other retailer this upcoming Black Friday 2019, the Currys Black Friday date is November 29, 2019 and Cyber Monday is on December 2, 2019. That's because Black Friday always falls on the Friday immediately after the US Thanksgiving holiday and Cyber Monday falls on the Monday after that.
But the great thing about Currys sales is that it doesn't just limit its sales to Black Friday itself. Last year its Black Tag Event started at the beginning of the Black Friday week and ran into the following week through to Cyber Monday too – and as mentioned above, Currys has already started offering deals ahead of the official date.
Using our patented 'look at Google Calendar' method, that means we'd estimate that the 'true' Black Tag event will begin November 25 in the UK and last until roughly December 6.
This is looking even more likely given that Amazon has officially announced its own Black Friday 2019 UK sales will begin on Friday, November 22 and run through to Friday, November 29 - the latter of which is actually Black Friday itself. So it makes sense that Currys might follow Amazon's Black Friday lead and start its discounts a whole week earlier than Black Friday.
Of course we now know this to be true given that Currys has already started rolling out some of its early Black Friday deals. We'd expect these to ramp up a lot over the next few weeks. But if you're after an early bargain, get hunting now.
Does the Currys price promise apply to Black Friday deals?
It does. Speaking to newspapers last year, Currys said: "Find it cheaper at any major retailer, online or in-store, and we'll match it… even if they're running an offer-code discount. And if you've already bought from us, we'll give you back the difference up to seven days after your purchase."
We're fully expecting the same thing to come around this year, with the offer giving consumers confidence in what they can buy come the Black Friday shopping season.
That's why it's important to know the dates of these key shopping times for Currys, as you'll have longer to snaffle a TV or smart device and watch to see if it drops in price. It's like a really long game that could save you £35.