The JBL Tune 770NC aren't the most exciting of headphones, but they're reliable. They fit well, they're easy to store, have most of the key features you need from a pair of headphones, and they sound good for the price. What more could you want?
Pros
+

Good ANC

+

Great battery life

+

Lightweight build
Cons
-

No wear detection

-

Dull looking

-

Can get sweaty
Why you can trust TechRadar We spend hours testing every product or service we review, so you can be sure you're buying the best. Find out more about how we test.
JBL Tune 770NC review: two-minute review
Packaged near identically to the JBL Tune 670NC and with a suspiciously similar name, the JBL Tune 770NC could be easily overlooked. JBL hasn't really mastered the knack of eye catching names nor looks, but underneath the somewhat drab exterior of the JBL Tune 770NC lies just what you want in this price range.
Highly portable, you can squish the JBL Tune 770NC into your bag easily enough. Throw in the up to 70 hours of battery life and the headphones are all about being low maintenance. There's app support but unlike the Tune 670NC, you really don't need to rely on this so much with these cans sounding good right out of the box.
Costing £119.99 (about $150 if they make it to the US), they're pretty affordable for what they offer and we're guessing time will only bring even lower prices if you're keeping to a strict budget.
Could they beat the Sony WH-CH520 in the battle for best headphones on a budget? Yes and no – the JBL Tune 770NC offer up good active noise cancellation (ANC) but not quite as great sound (although it's close). They're close thanks to the 40mm drivers pumping out some decent sound that leads to a suitably wide soundstage and a slightly bass-heavy beat. Nothing to complain about here.
Comfy to wear, if you don't mind the occasionally sweaty ear, the JBL Tune 770NC tick all the key boxes. All we could really ask for is a more stylish look and maybe a little more precision with the mids and trebles, but other than that, you'll be happy with what the JBL Tune 770NC offer.
JBL Tune 770NC review: price and release date
Released in August 2023
Officially priced at £119.99
The JBL Tune 770NC was released in August 2023 for £119.99. The headphones are currently available in Europe and the UK, but we're still waiting for news on a US release date. It seems likely though given past JBL's releases.
The headphones are available in four colors – black, a pastel style purple, blue and white. White and black will probably be discounted first while the purple and blue are the more stylish options.
Likely to be the biggest rival to the JBL Tune 770NC is the Sony WH-CH720 at £99 and offering ANC and strong sound, albeit a plasticky build. There's always the cheaper JBL Tune 670NC if you want the same brand for less and don't mind poorer sound quality.
Swipe to scroll horizontally
JBL Tune 770NC review: specs

| | |
| --- | --- |
| Drivers: | 40mm |
| Active Noise Cancellation: | Yes |
| Battery life: | Up to 70 hours (ANC off), 44 hours (ANC on) |
| Weight: | 232g |
| Connectivity: | Bluetooth 5.3, 3.5mm |
| Waterproofing: | N/A |
JBL Tune 770NC review: features
Multipoint support
No wear detection
Simple to use app
The JBL Headphones app continues to be a huge highlight alongside any JBL purchase. It's simple to use, clearly laying out all that you need from it. That means you can toggle ANC at the touch of a button but also set up your voice assistant easily and even enable a max volume limiter to protect your ears.
More importantly, there are presets for the EQ and you can adjust the curve to your liking. Out of the box, the JBL Tune 770NC sound pretty great but more on that later. It's still nice to be able to adjust things for yourself.
There's also multipoint support if you want to connect two devices at once. An increasingly vital feature in a world where we're all juggling multiple devices at once. The only real omission here is that the JBL Tune 770NC lacks wear detection which is something you fast get used to with other headphones.
Other than that, it's all good for the JBL Tune 770NC right down to its rock solid Bluetooth 5.3 support and a 3.5mm jack in case of wanting wired music.
Features score: 4/5
JBL Tune 770NC review: battery life
Up to 70 hours
Five minute charge leads to three hours of playback
The JBL Tune 770NC offers the kind of battery life where you can easily forget where you put your cable. Except it's a standard USB-C cable, so you're bound to have a few lying around. JBL promises up to 70 hours with ANC disabled and it delivers.
JBL promises 44 hours of battery with ANC turned on and that feels about right to us. As is becoming more common, there's also a five minute quick charge that gives back three hours. All good and flawless here.
Battery life score: 5/5
JBL Tune 770NC review: sound quality
Respectable ANC
Strong bass
Adjustable EQ
An over-ear design means the JBL Tune 770NC are pretty good at blocking out environmental noises. It's the kind of experience that means they could vie for a place among the best over-ear headphones in this price range. While there aren't extensive options for the ANC, standard choices work just fine with the JBL Tune 770NC also allowing you to hear what others say as needed and at a touch of a button.
Similarly, the JBL Tune 770NC sound pretty good out of the box. Unlike the cheaper 670NC, the JBL Tune 770NC are loud thanks to their 40mm and many songs sound particularly good with a wide soundstage. For instance, listen to Fleetwood Mac's The Chain and that iconic shift sounds great and all encompassing. It's exciting stuff and just what we all want from a good pair of cans.
It's worth poking about in the EQ and choosing from presets or tweaking things yourself. Songs with a little more subtlety like John Legend's All of Me benefit from the Jazz setting while I appreciated the vibrancy that came from Muse's You Make Me Feel Like it's Halloween.
Ultimately, whatever you listen to, the JBL Tune 770NC does a fairly good job with things. It errs on the side of being bass heavy but that's no bad thing at all. Combined with the ANC, you won't have to worry about any distractions while you're using them on a noisy walk or commute. It blocks things out pretty well.
Sound quality score: 4/5
JBL Tune 770NC review: design
Dull looking
Sweaty ear cups
Button controls
The JBL Tune 770NC are not good looking headphones. They hide how well they work by being very plasticky and having a very noisy adjustable headband. Also, the foam ear cups get really warm. Thanks to being over-ear ones, they keep your ears snug to help with sound but that also means your ears will get sweaty during hot weather or workouts. Not ideal.
Still, the JBL Tune 770NC are comfy to wear. There's no harsh gripping to your head as with some headphone headbands and your ears won't feel squished (despite the melting).
The JBL Tune 770NC are also pretty light so you can easily toss them in a bag. They fold up very well too, freeing up even more room which is handy for those commutes where you feel like you need to take so much stuff every day.
Controls are all on the right ear cup with some fairly unexciting physical buttons. These include volume controls, power, and switching between ANC and JBL's equivalent of a transparency mode. The same ear cup also offers the USB-C port and a 3.5mm jack.
Design score: 3.5/5
JBL Tune 770NC review: value
Cheaper looks
Premium features
The JBL Tune 770NC look cheap but offer great features. The competition is predominantly the Sony WH-CH720 but also the JBL Tune 670NC that were released alongside them given the similarities.
The JBL Tune 770NC competes well though, and while the Sony headphones are arguably a little better, the JBL Tune 770NC will still delight many people.
Value score: 4/5
Should you buy the JBL Tune 770NC?
Swipe to scroll horizontally
| | | |
| --- | --- | --- |
| Features: | Wear detection would be nice but otherwise all the essentials are here. | 4/5 |
| Battery life: | Can't fault the battery life here. | 5/5 |
| Sound quality: | Punching above its weight. | 4/5 |
| Value: | A decent entry in a competitive field. | 4/5 |
Buy them if...
You want good ANC on a tight budget
With surprisingly good ANC for the price, the JBL Tune 770NC is a winner for those who like quiet.
You want plenty of functionality
Doing a little bit of everything proves well for the JBL Tune 770NC so you'll be mostly happy.
You want something lightweight
Easy to toss into your bag or fold up in many different ways, the JBL Tune 770NC are very portable.
Don't buy them if...
You want wear detection
The JBL Tune 770NC cover almost all the bases but there's no wear detection which is a bit of a disappointment.
You want stylish cans
The JBL Tune 770NC don't look like much so these aren't style icons.
You sweat a lot
The JBL Tune 770NC's ear cups can get hot which really don't lend them to workouts or anything sweaty.
JBL Tune 770NC review: also consider
Swipe to scroll horizontally
| | | | |
| --- | --- | --- | --- |
| Row 0 - Cell 0 | JBL Tune 770NC | JBL Tune 670NC | Sony WH-CH720 |
| Drivers: | 40mm | 32mm | 30mm |
| Active Noise Cancellation: | Yes | Yes | Yes |
| Battery life: | Up to 70 hours (ANC off), 44 hours (ANC on) | Up to 70 hours (ANC off), up to 44 hours (ANC on) | Up to 35 hours (ANC on) |
| Weight: | 232g | 174g | 192g |
| Connectivity: | Bluetooth 5.3 | Bluetooth 5.3, 3.5mm | Bluetooth 5.2, 3.5mm, USB-C |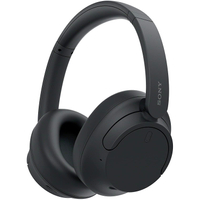 Sony WH-CH720
Sounding great with plenty of detail, the Sony WH-CH720N are great for budget audiophiles but the ANC isn't as strong.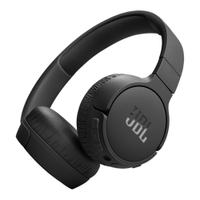 JBL Tune 670NC
The cheaper JBL alternative seems similar on paper but its ANC is much weaker and the audio quality lacks some oomph.
How I tested the JBL Tune 770NC
Tested for one week
Used both outside and around the home
10 years of audio reviewing experience
The JBL Tune 770NC were used as my main pair of headphones over the course of a week. That meant they were part of my daily walk, my relaxing time at home, and even my runs (despite usually preferring earbuds). If I wanted to listen to something, it was through the JBL Tune 770NC.
I spent my morning going for a walk near a busy road so I could test out the ANC compared to other headphones over the years, and then I'd listen to them to block out the noise from the construction work going on next door.
In the evenings, they were used to watch YouTube videos, take in Spotify and Apple podcasts, and watch a few Twitch streams too.
Over the years, I've reviewed dozens of speakers, headphones, and earbuds, encompassing many different price ranges. I'm always interested when something cheap works out to be rather special and when the opposite happens too.