6 common mistakes to avoid this Black Friday from our deals experts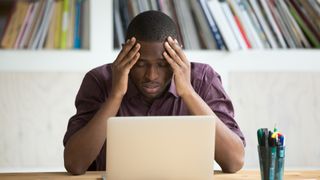 (Image credit: Shutterstock)
There's no denying that Black Friday deals are pretty exciting, especially if you've been waiting all year to get your hands on the gadget you've been yearning for.
However, it's easy to get caught up in that excitement and make a poor buying choice, and that's where we come in. We're deals experts who spend all-year reviewing products, assessing their value and keeping our fingers on the pulse to see when an excellent deal brings the price down.
To help you get the most out of Black Friday, our panel of deals experts have put together this list of the most common mistakes we see people make every year and some tips for how to avoid wasting your hard-earned cash this year.
1. Buying from no-name brands
Every tech brand has to start somewhere and, sometimes, you'll find the perfect Black Friday gadget deal from a company that you've never heard of before. It might be a fantastic purchase, and you've also helped this tiny brand on its journey to global dominance.
Sadly, most of the time, no-name brands are unknown for a reason. The gadgets they make look just like the real deal. Maybe they've replicated an Apple Watch, made a smartphone that looks as good as your best Samsung Galaxy phone, or built an air fryer with Ninja style. However, you'll want to take a hard look at the specs because no-name brands often cut corners by using the cheapest components or leaving some out altogether. A $49 "Smart Peach Watch" will not do as much as the real thing.
In other cases, the tech gear might look just as good as a product from a big-name brand, but when you get it you see it's twice the size and, worse yet, shoddily made.
Finally, read the reviews. How well are these tiny brands supporting people who buy the products? Were the customers satisfied? Did the Black Friday deal add up to an impressive gadget or small-name-big-time disappointment?
A 35-year industry veteran and award-winning journalist, Lance has covered technology since PCs were the size of suitcases and "on line" meant "waiting." He's a former Lifewire Editor-in-Chief, Mashable Editor-in-Chief, and, before that, Editor in Chief of PCMag.com and Senior Vice President of Content for Ziff Davis, Inc. He also wrote a popular, weekly tech column for Medium called The Upgrade.
2. Falling for fake reviews
This one is so common we have a whole article dedicated to teching you how to spot fake Amazon reviews, but it's one of the easiest ways to get duped during Black Friday.
Some retailers are better than others at moderating fake reviews, but with Amazon in particular being the internet's largest marketplace, even the company itself has fessed up to struggling to combat fake reviews.
The best way to protect yourself here is to do your research and not just take the overall star rating at face value. Read the reviews, checking for overly promotional language and errors, look for well-balanced opinions from 3-4 star ratings and investigate both brands and reviewer profiles to see how reliable a source they are.
I'm biased, because I think we're great, but you should also make sure to read reviews from trusted sites like TechRadar to get a balanced, journalistic review from the pros. I promise, we're really quite good at our jobs.
Josephine Watson (@JosieWatson) is TechRadar's Managing Editor - Lifestyle. Josephine has previously written on a variety of topics, from pop culture to gaming and even the energy industry, joining TechRadar to support general site management. She is a smart home nerd, as well as an advocate for internet safety and education.
3. Not checking hardware specifications
In the rush to find the best deal on Black Friday, your attention might be grabbed by huge price cuts and record-low prices, but you should always read the small print – especially when it comes to hardware specifications.
In previous Black Fridays, we've seen big brands push deals that on closer inspection aren't as good as they first appear, with the devices sometimes coming with older or just plain underpowered hardware.
Many retailers use Black Friday and Cyber Monday as a way to clear out old stock – and while that can often lead to some brilliant deals on older, but still good, tech – if you don't know for certain what you're buying, you could end up with a purchase that's not right for you.
For example, in the past I've seen Windows 11 laptops being sold for impressively low prices – but when doing a bit more research, I saw that the RAM was incredibly low (never go for less than 8GB for a Windows laptop) and storage was minimal.
While knowing the specifications is important when looking for Black Friday laptop deals, it also goes for pretty much any tech. Looking for a new vacuum? Check the battery life. Fancy a new 4K TV to play your PS5 on? Make sure you know what the screen tech is (LED, OLED, etc) and whether it has HDMI 2.1 for playing 4K games at 120Hz. By carefully checking the specs before you buy, you can avoid any nasty post-Black Friday surprises.
Matt Hanson is a technology journalist who, despite his youthful looks, has been doing this for almost 15 years. He joined TechRadar all the way back in 2014, and over the years has climbed to become Managing Editor, Core Tech, leading a global team of journalists to bring industry-leading coverage of laptops, PCs, software and mobile devices to TechRadar.
4. Don't be blinded by high percentage discounts
In some cases, retailers will show 40% or 50% off a product compared to the original list price, which is obviously always tempting! But there are some products that are almost never actually sold for their list price around Black Friday.
TVs are the classic example of this: a price that appears to be a 40% cut might be only 5% cheaper than last week, and not actually the cheapest that product has been this year - that's exactly why we offer price trend insight in our coverage where possible.
Equally, a TV that only shows a 15% price cut might actually be a record low and a bargain – it's just that the discount percentage is actually accurate compared to last week. So focus on the price, not the discount.
Don't break your budget to get something that seems like a mega-deal on paper when there might be something comparable within your budget that's the real deal, even if it's less flashy.
Matt Bolton is a technology journalist and editor with over a decade of experience online and in magazines. As TechRadar's Managing Editor for Entertainment, he oversees our movie and TV show coverage, as well as our reviews and news of the latest televisions, soundbars, headphones and speakers.
5. Going in without a plan
As the old adage says, "If you fail to plan, you plan to fail" and while the stakes aren't super-high when it comes to securing Black Friday deals, it's good to have a plan in mind with what you want to get and how much you want to pay.
That's because there's a heck of a lot of discounted products seemingly masquerading as great deals, when in reality they only look attractive due to their original list price that may not have been in place for some time, yet gets touted by the likes of Amazon. Do be prepared to sift out what's a good deal and what's not.
To do that, you're in the right place, as we'll be flagging the best deals in a variety of categories based on our expert testing and experience. So part of your plan should include checking with us before hitting buy on what looks like a bargain.
Other planning and prep work can include working out a budget of what you are willing to spend, plotting out times on when to check for deals, selecting sites for comparing deals – seeing if Best Buy can undercut Walmart, for example – and ensuring you're signed up to retailer memberships like Amazon Prime that can offer exclusive deals. It's also worth signing up for newsletters and notifications from deal-centric brands, including those provided by TechRadar, that'll flag compelling bargains as and when they happen. Good hunting!
Roland Moore-Colyer is a Managing Editor at TechRadar with a focus on phones and tablets, but a general interest in all things tech, especially things with a good story behind them. He can also be found writing about games, computers, and cars when the occasion arrives. And he also supports with the day-to-day running of TechRadar. When not at his desk Roland can be found wandering around London, often with a look of curiosity on his face and a nose for food markets.
6. Getting desperate
We've all been there - it's the big day itself, you need a new cheap TV, but none of the models you've researched or want are on sale. Or, if they are on sale, they're at a price that's unremarkable but you somehow feel obliged to lay down that hard earned cash. My advice - don't get backed into a corner on Black Friday.
If there's one thing that strikes me from covering Black Friday for over seven years, it's that Black Friday is no longer constrained to a single calendar date.
What was once a one-day-only event has evolved into a much, much wider period of discounts. Simply put, you don't have to feel desperate if you don't spot a deal to your liking on the big day itself - there's always the following Cyber Monday deals three days later, for example.
Generally speaking, Cyber Monday will either bring a fresh round of deals to check out or offer a continuation of Black Friday's offerings. If you're unsure about whether to commit, it's usually safe to wait it out until Monday to make a decision. In some cases, some retailers even extend their sales out to mid December (although, the discounts aren't quite as good according to Adobe's 2023 Holiday shopping forecast).
Alex is deals editor at TechRadar. With over three years of experience on-site and eight years working in e-commerce, Alex has made it his personal mission to share all his favorite tips, bargains, and deals with our readers here at TechRadar. At work, he specializes in computing, phones, and covering huge sales events like Black Friday and Amazon Prime Day. Outside of work, you'll find him indulging his keen love of photography and PC gaming, or down at the local climbing gym hanging off boulders far too difficult for his abilities. His editorial bylines also include contributions to T3 and GamesRadar.
You might also like...
Get daily insight, inspiration and deals in your inbox
Get the hottest deals available in your inbox plus news, reviews, opinion, analysis and more from the TechRadar team.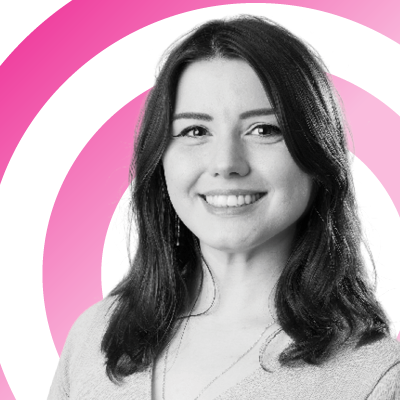 Managing Editor, Lifestyle
Josephine Watson (@JosieWatson) is TechRadar's Managing Editor - Lifestyle. Josephine has previously written on a variety of topics, from pop culture to gaming and even the energy industry, joining TechRadar to support general site management. She is a smart home nerd, as well as an advocate for internet safety and education, and has also made a point of using her position to fight for progression in the treatment of diversity and inclusion, mental health, and neurodiversity in corporate settings. Generally, you'll find her watching Disney movies, playing on her Switch, or showing people pictures of her cats, Mr. Smith and Heady.