Don't fall for cheap Apple Watch and Fitbit clones this Black Friday - buy these solid budget picks instead
Black Friday means Amazon is always full of cheap Apple Watch clones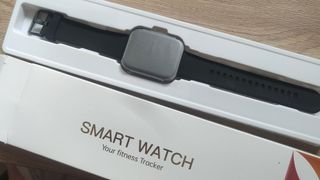 (Image credit: Matt Evans)
Sometimes on Black Friday you find deals that seem too good to be true, especially in the fitness and wearables space where most watches and fitness trackers look and perform so similarly to one another. Sometimes it really is a great deal - but often, people buy quickly, not realizing they've bought a cheap clone, usually for around $60 / £55 / AU$100 or under.
One quick search on Amazon around the Apple Watch Black Friday deals or Fitbit Black Friday deals will find your page full not only of official Fitbit or Apple products. Mixed in there are cheap clones, designed to mirror these devices as closely as they can, offering apparently similar functionalities. But don't buy them.
These clones are sometimes prefaced with a little-known brand, but more often than not, their Amazon listings are stuffed with keywords - one particularly egregious example might be, and I'm not making this up: "Smart Watch, Fitness Tracker 1.69-inches Touch Screen Heart Rate Sleep Monitor, IP68 Waterproof Fitness Watch, 24 Modes, Pedometer Step Activity Trackers Smartwatch for Men Women for Android iOS White".
The idea of having this long, unbranded title is that the smartwatch cannot be searched by name alone, as it's not one of the best Fitbits or best Apple Watch. Therefore, if you're searching for one or more of these key terms (such as "waterproof fitness watch"), you'll land on the product. Clearly, the sellers are casting the net wide here.
There are several problems with these devices. Firstly, they're just not as good as the best fitness trackers and best smartwatches from mainstays like Google, Apple, Samsung and more. Cheap smartwatches often cut corners, using sub-par sensors and algorithms, and that can mean inaccurate data points.
I personally tested one of these cheap smartwatches against an expensive Garmin Epix Pro, and while the smartwatch was surprisingly rich in features, I found huge differences in heart rate, running pace, distance traveled during a run, and sleep tracking.
While it did lots of things, it didn't do any of them particularly well. I quickly came to the conclusion the smartwatch was simply too cheaply priced to invest in high-quality sensors or decent health-tracking algorithms, leading to frequent inaccuracies.
While any gadget that doesn't operate as described ought not to be really worth your time, it's especially dangerous when it comes to health and fitness devices: when you're basing decisions about your personal well-being on inaccurate data. Your bad watch might trick you into believing you burned more calories than you really did, or flag up heart rate issues that don't actually exist.
Another issue is around health data privacy. While companies like Apple, Samsung, and Google have easily accessible privacy policies and some guarantee of data encryption (even if Fitbit and Google's privacy issues could use some work), giving your data over to cheap, no-name branded smartwatches means allowing an unknown company to have unfettered access to your personal health, sleep and wellness data, your contacts, messages and more.
Even if your budget is on the smaller side, it's better to get a device from a tried-and-trusted brand. We can recommend the Fitbit Luxe, Fitbit Inspire 2 or Garmin Forerunner 45.
All three can be found for under $100 / £100 / AU$150 in the Black Friday smartwatch deals: while it's a little more than some of the cheaper smartwatch clones, it's worth the added price of admission to get data you can trust. Below are a couple of deals we've spotted in the US and UK, that are actually worth your time.
US deals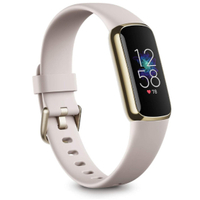 Fitbit Luxe: was $129.95 now $99.95 at Amazon
The Fitbit Luxe features a stylish design, excellent activity tracking and provides up to five days of battery life. Amazon has the fitness tracker on sale for just $99.95.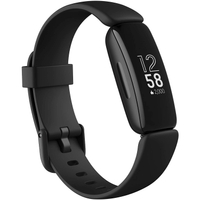 Fitbit Inspire 2: was $79.95 Now $61.00 at Amazon
If you're just after a cheap way to nudge yourself healthier by counting your steps, tracking your sleep and the calories you expend on a day-to-day basis, the Fitbit Charge 5 even comes with a whole year of Premium - still the only Fitbit tracker that offers this, and it's worth the price of admission alone.
UK deals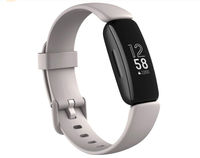 Fitbit Inspire 2: was £79.95 now £44.00 at Amazon
The same great deal as its US counterpart: A good fitness tracker, all a fitness beginner needs to get started, that lasts for 10 days and comes with a year of Fitbit Premium, which is an outstanding fitness app packed to the gills with features and content. Especially at this price.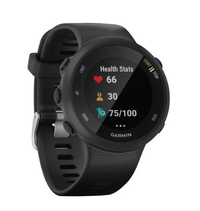 Garmin Forerunner 45 running watch: was £129.99 now £99.99 at Argos
Amazing tracking that will do any runner up to around half-marathon distance, the watch contains Garmin's impressive running metrics and in GPS terms, was found to be just as accurate as much more expensive fitness watches in our testing. A great buy at under £100.
More Black Friday deals (US)
More Black Friday deals (UK)
Get daily insight, inspiration and deals in your inbox
Get the hottest deals available in your inbox plus news, reviews, opinion, analysis and more from the TechRadar team.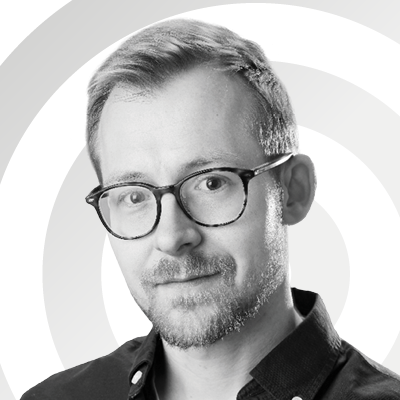 Fitness, Wellness, and Wearables Editor
Matt is TechRadar's expert on all things fitness, wellness and wearable tech. A former staffer at Men's Health, he holds a Master's Degree in journalism from Cardiff and has written for brands like Runner's World, Women's Health, Men's Fitness, LiveScience and Fit&Well on everything fitness tech, exercise, nutrition and mental wellbeing.
Matt's a keen runner, ex-kickboxer, not averse to the odd yoga flow, and insists everyone should stretch every morning. When he's not training or writing about health and fitness, he can be found reading doorstop-thick fantasy books with lots of fictional maps in them.