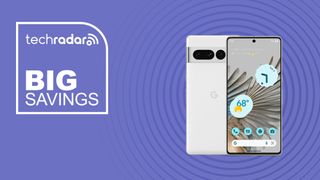 (Image credit: Future)
After a successful bank holiday sale, Mobiles.co.uk has unveiled a number of new, limited-time offers to help you save on your monthly mobile costs.
This August payday, the retailer is offering you the opportunity to save even more on some of the best smartphones of 2023, with offers such as the Google Pixel 7 Pro for only £39 per month with a whopping 250GB of data on Vodafone, or the iPhone 13 Mini for only £32 per month with 100GB of data.
Being the longest-running online-only mobile retailer, Mobiles.co.uk has gained a solid customer base and has frequently been home to some of the best mobile phone deals on everything from flagship to mid-range mobile devices as well as SIM-only and refurbished mobile deals.
Whether you are looking for the latest iPhone deals, the best Samsung offers, or even a SIM-only contract offer, Mobiles.co.uk will often be amongst the best-for-value retailers for mobile, boasting competitive cashback offers as well as numerous opportunities for free accessories or subscription packages alongside their wide-array of mobile devices. You can see today's best pay-day deals just down below.
August payday offers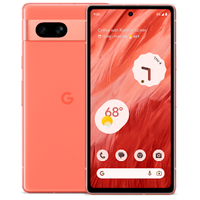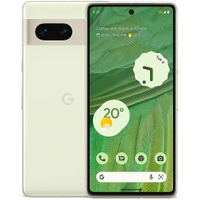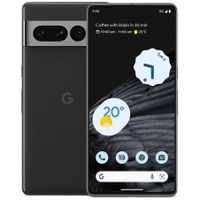 Google Pixel 7 Pro: 250GB data on Vodafone, £39 per month, £50 upfront
The star of the Pixel line-up, the Google Pixel 7 Pro takes all the best features of the Pixel 7 and 7a to the next level. An array of AI-oriented features, partnered with an impressive camera and user interface help to take your photos and everyday use to levels above what can be offered by its Samsung and Apple competitors in the flagship space.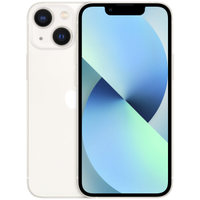 iPhone 13 Mini: 100GB data on Vodafone, £32 per month, £25 upfront
Arguably the best small phone on the market, the iPhone 13 Mini is packed full of kit, without taking up anywhere near the space in your pocket that you may expect from a modern flagship. Impressive battery life, top-tier camera performance, and the powerful A15 bionic chip all make this a strong candidate for anyone looking for their next small device.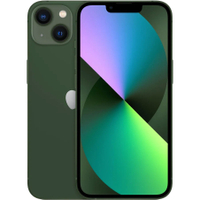 iPhone 13: 250GB data on Vodafone, £39 per month, £50 upfront
When it comes to fast, capable flagships that don't break the bank, the iPhone 13 has to come to mind. The A15 Bionic chipset partnered with 4GB RAM and a 6.1" OLED display all make for a fast, premium experience that still provides battery life to last you more than a day.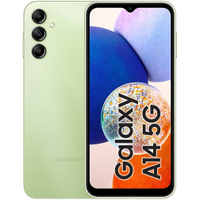 Samsung Galaxy A14 5G: 33GB data on Vodafone, £15 per month, £45 upfront
A superb device for those looking for a capable smartphone without all the bells and whistles of a flagship. The Galaxy A14 5G comes with a 6.6" 90Hz display, making it great for watching on the go, alongside a massive 5000mAh battery, 50MP triple rear camera, and side-mounted fingerprint sensor, to give you all the essential features of a premium phone without the price tag.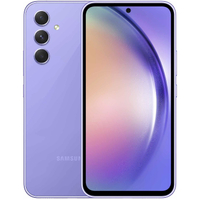 Samsung Galaxy A54: 33GB data on Vodafone, £19 per month, £65 upfront
The pinnacle of Samsung's A series phones, the Galaxy A54 provides all the premium aesthetics of a flagship phone, with performance that blows other mid-range models out of the water for only a fraction of the price of its S series counterparts. A 6.4" Full HD+ Super AMOLED display, 5000mAh battery with 25W fast-charging support, an improved 50MP triple rear camera, and 32MP front-facing camera all stand as a testament to the quality this range now brings to the mid-range market.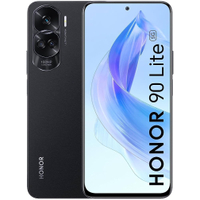 Honor 90 Lite: 100GB data on Vodafone, £16 per month (after cashback), £0 upfront
Since separating from its former parent company Huawei, Honor has continually produced high-quality, high-value devices for those looking for something at the top end of the mid-range market. The Honor 90 Lite comes with a 6.7" 90Hz display, a 4500mAh battery with 35W Supercharge, and an array of photography tools to put it right amongst the very best phones in the segment.
Mobiles.co.uk FAQs
Is Vodafone good?
Thanks to Vodafone, Mobiles.co.uk is offering payday deals with up to 250GB of data for as little as £39 per month.
Vodafone currently has over 99% coverage on its 4G network and is rapidly expanding its 5G network across the UK to ensure you can get the fastest speeds no matter where you are. Vodafone also exclusively offer a 5G Ultra service which promotes speeds up to 10x faster than 4G with a 25% reduction in battery life impact.
If that wasn't enough, the VeryMe Rewards scheme offers customers the opportunity to access weekly benefits, discounts, rewards, and more - just for having a contract with them.
Why choose Mobiles.co.uk?
As the UK's first online-only mobile retailer, Mobiles.co.uk has become a pioneer in offering high-value mobile contracts in recent years, being recognised as 'Best Online Retailer' at the 2018 Mobile Choice Consumer Awards and the 2019 Mobile Industry Awards, as well as 'Reseller of the Year' at the 2018 uSwitch Mobile Awards.
Offering a wide variety of deals including cashback and free gifts, as well as options for contracts on refurbished devices or even selling your phone back to them, Mobiles.co.uk is continuing to find ways to create effective solutions to help you save money on your mobile bills.
When can Mobiles.co.uk send me my device?
Mobiles.co.uk offers free next-day 1-hour time slot delivery to ensure you get your hands on your new device as soon as possible and without fear of missing the delivery.
What's more, any free accessories that come with your device are also guaranteed to arrive within 2-5 days, meaning you can have everything you need to make the most of your new device in only a matter of days.
Sign up to receive daily breaking news, reviews, opinion, analysis, deals and more from the world of tech.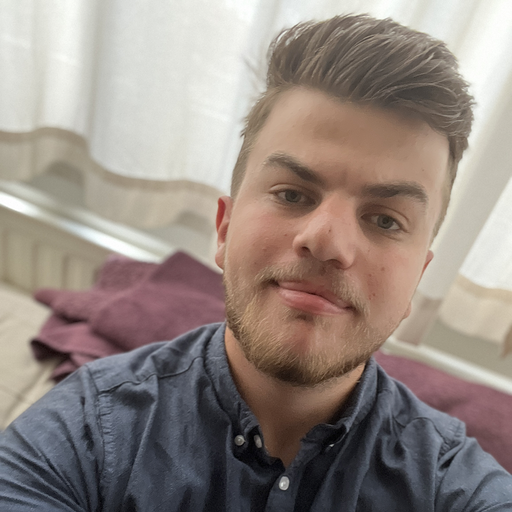 Rob is the Mobile and Broadband Deals Editor for TechRadar. Coming from years of experience working with phones on shop floors and giving customers the best deals on their tech, Rob is the dream adviser for readers looking to save money on top mobiles, accessories and broadband no matter what their needs are. Whether it's helpful information and expertise, niche benefits, or simply finding the best value for money, Rob has the know-how to guide you in the right direction towards your next tech endeavour. Outside of work, you'll find Rob on the tennis courts, in the gym, or diving into the biggest and best games of the year.