Our staff's favorite games from E3 2018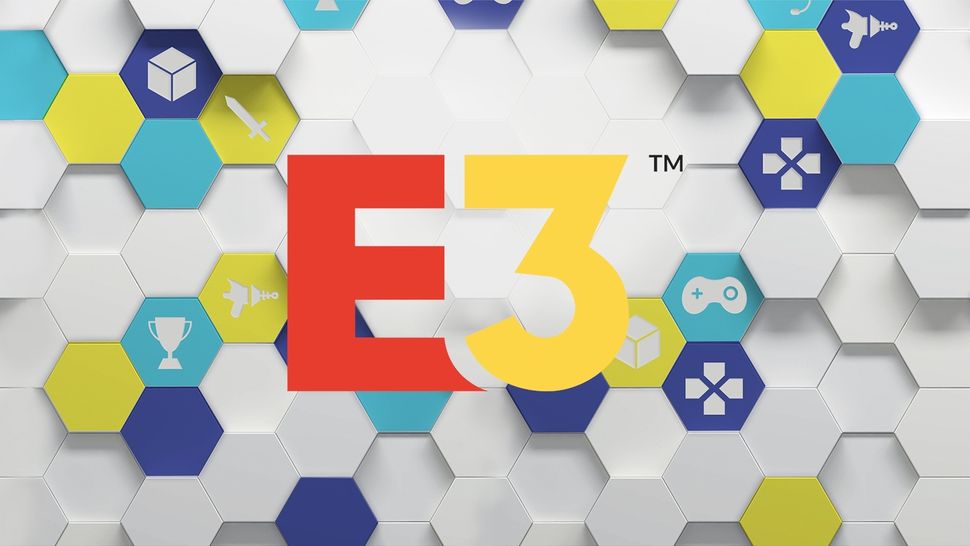 The best games of E3 2018
E3 is finally over and now is as good a time as any to look back on the spectacle that was the Electronic Entertainment Expo's 24th year in existence. It was a year that brought us a boat load of trailers during Microsoft's keynote, a heaping helping of Super Smash Bros Ultimate and one of the oddest Sony keynotes, well, ever.
Whatever else might've transpired this week, we were happy we were able to see all of the brilliant new games coming out later this year and beyond – the best of which we've rounded up for you below.
That said, what follows are our editors' picks of the best games of E3 2018, a compilation of what we've seen on the ground here in Los Angeles, what we've seen at home during the keynotes and what we've caught in gameplay trailers online during the show. While we're fresh out of fancy ribbons and decorative trophies, we'd instead like to give praise to the best of this year's crop.
Whether these games come out next week, next month of next year, these are the titles shown off here at E3 that we think will be worth your time, attention - and, potentially, hard-earned cash - sometime down the road.
Assassin's Creed Odyssey
Picked by Emma Boyle, Games Editor
"I'll admit, I was definitely one of the Assassin's Creed fans who felt confident that Ubisoft should move away from an annual release model for its popular assassin series. Yet, once I actually had the chance to play Assassin's Creed Odyssey during this year's E3, I found myself eating my words.
I was fully on board when Ubisoft decided to go down the RPG route with Assassin's Creed Origins last year and i'm genuinely delighted that Odyssey takes this even further. Aside from the obvious absolutely awesome appeal of an Ancient Greek setting, the option to actually play through an entire Assassin's Creed game as a woman, without any narratively driven character switching, is genuinely exciting.
Between its branching narrative, dialogue and potential for romance Assassin's Creed Odyssey feels like it could fill a bit of the gap and scratch the itch that's been left by Mass Effect as BioWare more heavily focuses its attention on other releases that move away from this gameplay model, namely Anthem. This is an RPG I absolutely can't wait to get my hands on later this year."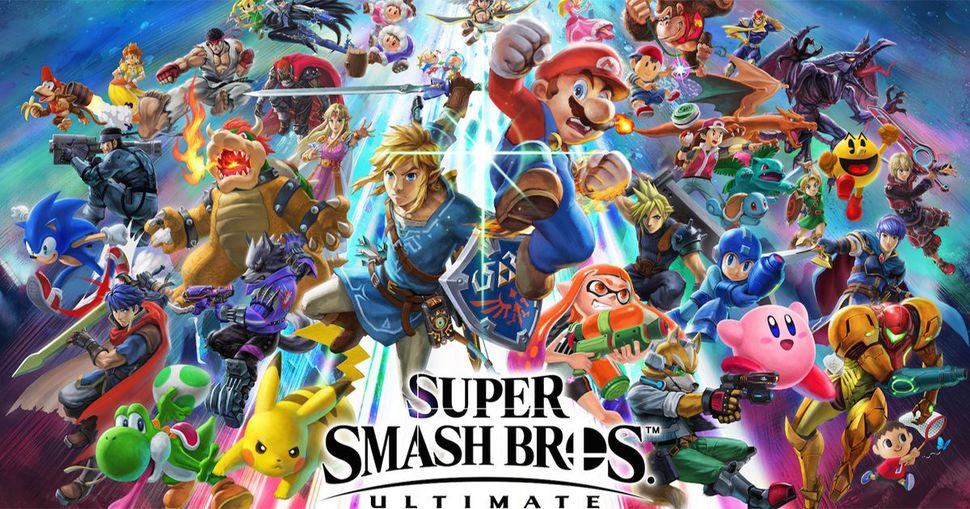 Super Smash Bros. Ultimate
Picked by Nick Pino, Home Entertainment Editor
"Super Smash Bros. Ultimate is the game I've been dreaming of ever since I played Brawl over a decade ago, so playing it during the Smash Bros Invitational was a dream come true for me. A compilation of all the characters from every iteration of the series - and many, if not every, old stage - means that SSBU truly is the 'ultimate' version we've hoped for all these years.
It has the physics and strategy of the Wii U / 3DS version of the game with updated visuals that are simultaneously colorful and wonderfully detailed.
The game is buttery smooth on the Switch and the ability to play it both on the go and at home on your big-screen TV means that you'll finally have a single cartridge that can go with you on your trip and put out 1080p at home. It's the best of both worlds and is well-deserving of the Ultimate monicker it's been given."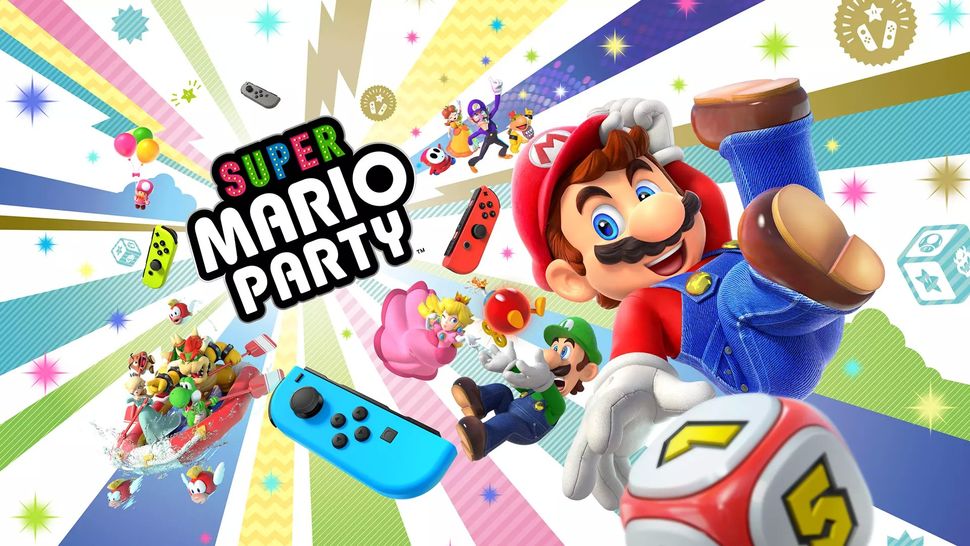 Super Mario Party
Picked by John McCann, UK Phones Editor
"It's no secret, I, along with a few university buddies, are heavily invested in Mario Party. How invested? Custom-made tees with our character's names on, invested. Yeah. So, whenever there's a new Mario Party announcement our WhatsApp chat becomes the equivalent to a child's thought process at Christmas. However, more recent iterations of the game have strayed from the pure Party experience we've enjoyed from the original up to around Mario Party 6.
But the trailer Nintendo showed for Mario Party on Switch fills us with optimism as it looks to return to the addictive roots of Partys 1-6. A big part of Mario Party are the mini games and it looks like they've been reinvigorated here.
In short, I'll be dusting off the Mario Party tee in anticipation of the game landing. A word to the wise, though: never steal a star from another player."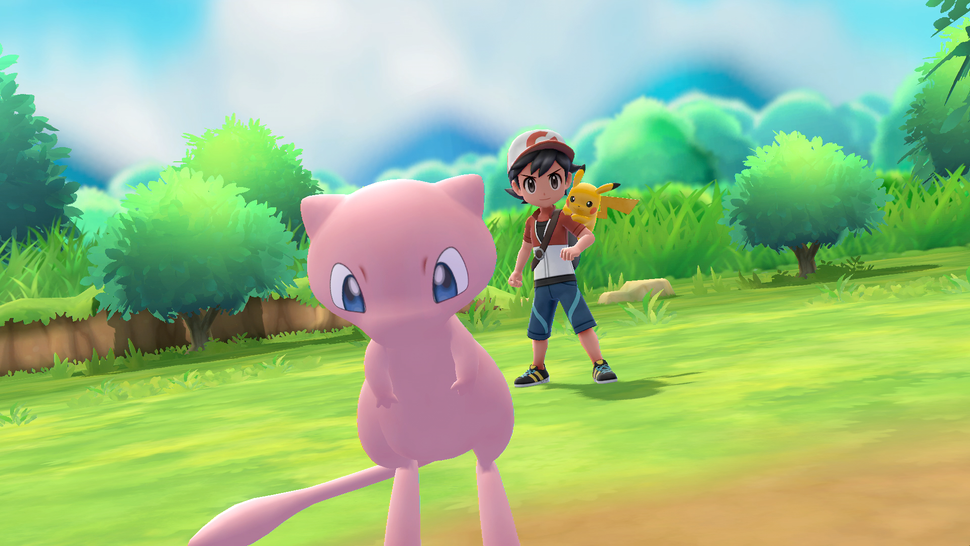 Pokémon Let's Go, Pikachu / Eevee!
Picked by Matt Swider, US Phones Editor
"I'm a sucker for both ridiculous video game accessories and gaming nostalgia, and that's exactly what I got to experience at Nintendo's E3 2018 booth when playing Pokémon Let's Go, Pikachu and Eevee!
Wandering through the Viridian Forest tall grass to encounter and catch wild Pokemon reminded me of the original Game Boy RPG, and tossing the miniature Poke Ball Plus controller felt like a natural extension of the Pokemon Go app sensation. The Poke Ball even goes as far as to light up and make distinct monster sounds when you catch a Pokemon, and you'll be able to import your app-based Pokemon into the game.
It's natural evolution of this game, and also the trainer skills I've been honing since 1998. With the game and Poke Ball Plus, it'll cost me $99 this November, but that's the cost of getting the first taste of a Pokemon RPG on the Nintendo Switch."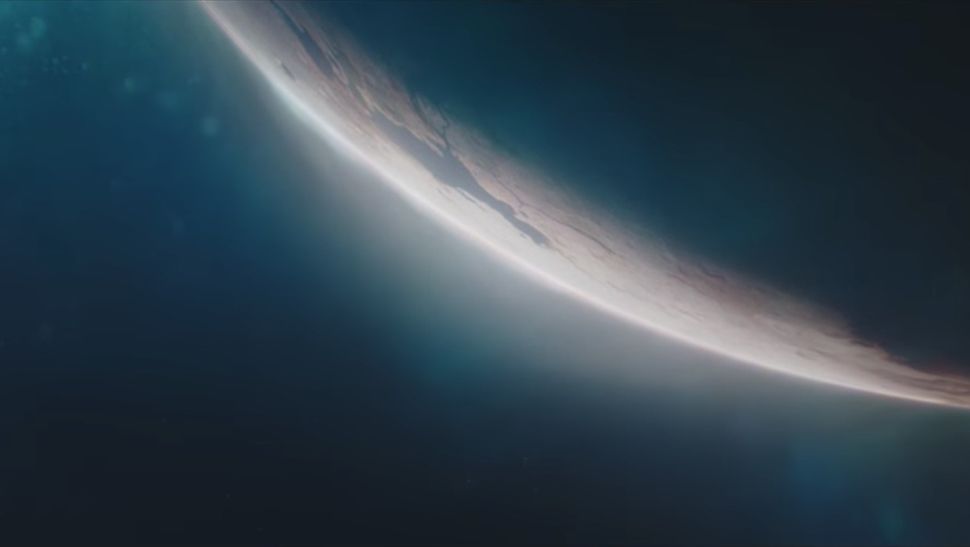 Starfield
Picked by Henry St Leger, Home Tech Writer
"Yes, Starfield. I know all we have is a teaser trailer that confirms Bethesda's space RPG is set in space. I know there's no release date. I know there are other games coming from Bethesda in the near future - Doom Eternal, Rage 2, Fallout 76 - I should be excited about. But Starfield's trailer did it for me.
For Bethesda to announce their first new IP in 25 years, it means they have big plans for it. With Bioware putting Mass Effect on ice, there is a galaxy-sized gap in the market for an AAA spacefaring RPG, and Starfield looks set to fill it.
The chance to explore the frontiers of space, in the same way Fallout let me wander the irradiated American landscape, is enough to make this the most exciting announcement I heard from E3."
Sable
Picked by Kevin Lee, Computing Editor
"Going into E3, I keep an eye out for the most visually striking games. Last year it was Cuphead and this year it's Sable. The visual style blends together the Legend of Zelda: Breath of the Wild's nouveau-cell shaded animation with the thin-lined illustration of French and Belgian comics for an aesthetic unlike anything we've seen in video games before.
On top of that the game goes for an untraditional palate of cyan skies with a magenta-colored desert to get away from the bland, brown landscapes most other post-apocalyptic games are set in.
If Shedworks can keep its promise to deliver a narrative-driven game filled with a collection of small, interesting tales and characters, it could be one of the most memorable indie games in the last five years."
The Last of Us Part II
Picked by Michelle Fitzsimmons, Developing Tech Editor
"The Last of Us 2 trailer unveiled at E3 2018 immediately gripped me, not for its gory action (that came later), but for how very human it was. It gave us a true sense of our protagonist, Ellie, and life outside the world where everyone is trying to kill her, and each other. Then came the sheer terror of hiding in the thick of night, emerging only to aim arrows at enemies and do everything humanly possible to survive.
The trailer truly terrified me, and I haven't stopped thinking about it since Monday night. That's a sign that the trailer succeeded, and is a good omen for the game, whenever it releases."
Sekiro: Shadows Die Twice
Picked by Cameron Faulkner, Mobile Editor
"Of the many incredible-looking titles unveiled at E3 2018, I was most anticipating seeing more of FromSoftware's latest game. First teased last year, the strange, brief trailer convinced some that a Tenchu revival was on its way, or that Bloodborne 2 was coming and it'd be set in Feudal Japan, but alas, it ended up being something different, and from the look of it, something better than I expected, too.
Sekiro: Shadows Die Twice emerged as one of this year's surprise announcement for me because it shows that From has changed. No longer just creators of medieval-looking worlds enmeshed with the famous Souls gameplay, Sekiro seems to be even faster, more relentless than From's previous creations.
Sure, you'll likely still need twitch reflexes to avoid booby traps, and never-ending patience to memorize enemy patterns, but the grappling hook and plethora of equippable tools via the character's prosthetic arm look to shake things up in an exciting way. 2019 can't come soon enough."
The Elder Scroll VI
Picked by James Peckham, Wearables Editor
"My highlight of E3 2018 was the game that's probably furthest from release out of the hundreds of titles strutting their stuff at the show. I'm so unbelievably excited about a game that's probably two or more years from release, and - let's face it - is probably going to be released exclusively for the next generation of consoles. And I'm not even embarrassed about it.
The Elder Scrolls series means so much to me that even just a quick bit of Jeremy Soule's score, a quick flash of the location from a dragon's eye view and a generic looking fantasy typeface made me squeal with excitement.
Sure we got to see more about games I'm excited to play like Cyberpunk 2077, The Last of Us Part II and Fallout 76… but for that 36 seconds of trailer, that was my favorite moment of E3 2018. Now just to wait until E3 2019 until we hear the name The Elder Scrolls VI from Bethesda's lips again."