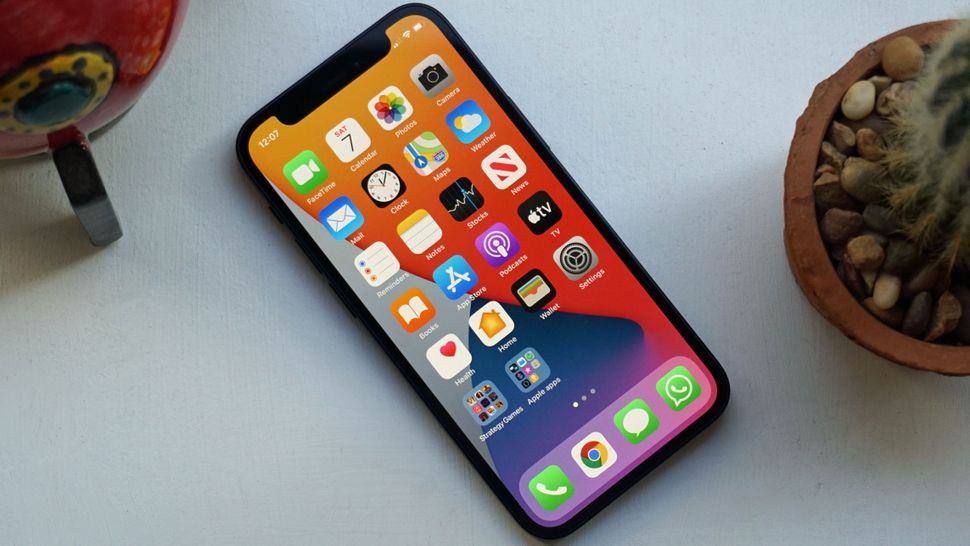 The iPhone 12 or iPhone 12 mini aren't technically superior to the iPhone 12 Pro series, but both are priced so well (for iPhones) and each has most of the key features you'll won't need much else from an Apple device. The iPhone 12 takes the place of the iPhone 11 with the same 6.1-inch screen, but a few new features like MagSafe. Then there's the new iPhone 12 mini, which is similar but comes in a smaller package.
Why they're ranked 2nd: It's not as good of a value as Samsung's top-ranked handset, but the iPhone 12 is the best iPhone for most people simply because it costs $799. That's not quite as cheap as the iPhone 11 was at launch, but it is more affordable than the iPhone 12 Pro, which starts at $1,000 and goes up. And, unlike the iPhone SE 2020, which we praise for being a good value later, you're getting most of the features found on the Pro-level handsets like the camera's stunning Night Mode.
Screen: The 6.1-inch screen is the same size as the display on the iPhone 12 Pro, fitting in between the iPhone 12 mini and 12 Pro Max sizes, making it an appealing choice if you want a large screen, but not the biggest. If you want the smaller version, it has a 5.4-inch screen. For the first year, the more 'affordable' flagship also gets an OLED screen, which is a big perk. It's a brilliant-looking phone, if you don't mind the notch.
Battery life: These iPhones can deliver all-day battery life, and it's slightly better than the iPhone 11 battery, which we thought was stellar in 2019. What are you going to be missing? The pricier iPhone 12 Pro series does last a bit longer, but given no phones come with faster chargers this year, you'll have to shell out for Apple's fast charger unit just like the Pro owners.
Camera: This is close to the best iPhone camera, with both a 12MP main camera and a 12MP ultra-wide camera to cram more into the frame. It's missing the triple-lens camera on the Pro models, which adds in a telephoto lens, but you're getting the two essential cameras from that pairing, and it includes a long exposure night mode that will automatically brighten up dark photos.
Read our iPhone 12 review and iPhone 12 mini review