This year's back to school sales are now in full swing so it's a great time to buy if you need some new tech or other essentials for the year ahead. We've gathered together all the top deals available today from all the major retailers and you can check them out below for a variety of options no matter where you are in your education.
So, whether want to bag a deal on a new laptop, tablet, or headphones, we've got the best ones right here. Plus, we've also included the top bargains on backpacks, dorm-room furniture, appliances, stationery and other essentials. Find all the latest offers below, as well as a few buyer's tips to make the most of this year's back to school sales.
Today's best back to school sales
Best Buy, Dell and HP have recently launched their back to school sales, joining the likes of Apple and Amazon with some serious discounts on most-wanted tech. We've included these and more of the top sales in the quick links below. Further down, we've also got some of the very best deals right now featuring a number of options from key categories.
Today's best back to school deals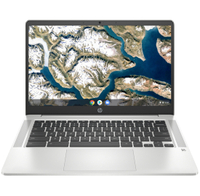 (opens in new tab)
HP Chromebook 14a: $369.99 $219.99 at HP (opens in new tab)
Save $150 – This is one of the cheapest laptops in HP's back to school sale. While it's a basic device, it can handle school work, simple admin tasks and general browsing - plus there's enough storage for key files and applications. It's also very portable at just 14 inches and boasts an impressive battery life of up to 11 hours - enough for a full day of classes or around campus.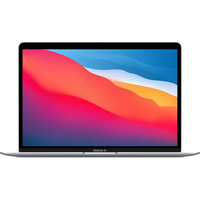 (opens in new tab)
MacBook Air M1 (256GB): $999 $849 at Best Buy (opens in new tab)
Save $150 – You can now get a MacBook Air for its lowest price since Black Friday in the back to school sales at Best Buy. And it's only $50 away from last year's record low, too. This high-end device claims the number three spot in our best laptop (opens in new tab) guide. Why? It's the power of Apple's excellent M1 chip that ensures fantastic performance in all tasks - including demanding 4K video editing.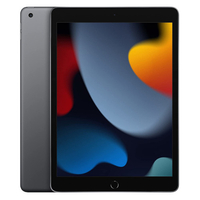 (opens in new tab)
Apple iPad 10.2: $329 $299 at Amazon (opens in new tab)
Save $30 – This is a return to the lowest price we've ever seen for the latest iPad 10.2 at Amazon. Even though this is Apple's most basic tablet with 64GB of storage, it's still a powerful device thanks to the A13 Bionic chip and offers a crisp 10.2-inch Retina display. Buy the Apple Pencil or Smart Keyboard alongside it and you get a pared-down laptop experience with the versatility of a tablet.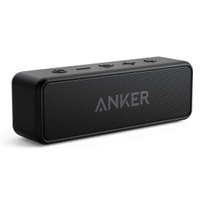 (opens in new tab)
Anker Soundcore 2 Portable Bluetooth Speaker: $39.99 $34.99 at Amazon (opens in new tab)
Save $5 – Apply the coupon to save $5 off this entry-level Bluetooth speaker from Anker. It's a cheap option, but it still offers 12W stereo sound, bass-boosting and waterproofing to make it a robust portable option. Battery life is a sold 24 hours, too, so it'll last through many parties, events or outdoor excursions.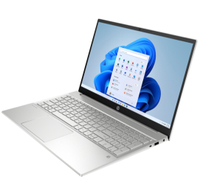 (opens in new tab)
HP Pavilion 15t: $979.99 $669.99 at HP (opens in new tab)
Save $310 – If you want to get some serious bang for your buck then definitely check out this HP Pavilion 15t in the HP Back to School sale. It's a powerhouse of a machine with an Intel i7 processor, 16GB RAM and a 512GB SSD, which means it's more than capable of handling more demanding work or multitasking. If you have the budget for it, it's an excellent buy while it's over $300 off.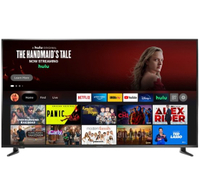 (opens in new tab)
Insignia 43-inch F30 Series LED 4K UHD Smart TV: $299 $189.99 at Amazon (opens in new tab)
Save $110 - If you're headed to an unfurnished dorm room, getting a smaller-sized 4K TV is a great idea. This 43-inch Insignia may be on the cheaper side but it's still feature-packed thanks to its inclusion of Fire TV, which will give you access to all your favorite streaming apps without the need for a dongle. Note, today's deal on this TV at Amazon is an early Amazon Prime Day promotion so you'll need to be a Prime member to get a discount.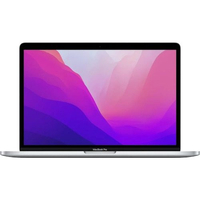 (opens in new tab)
Apple MacBook Pro: $100 discount, plus $150 gift card at Apple (opens in new tab)
Need a bit more power? All Apple MacBook Pro models are available with a $100 student discount plus a $150 Apple store gift card. Ranging from the smallest 13-inch variant to the largest 16-inch size, the MacBook Pro is a great choice if you're going to be doing design work, content creation, or music production. These are pricey machines but a fantastic Liquid Retina display and speedy chip easily make them some of the best laptops money can buy.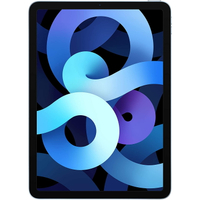 (opens in new tab)
Apple iPad Air M1: $549 $499, plus $100 gift card at Apple (opens in new tab)
The newest Apple tablet in the entire range is available with a nifty $50 discount and $100 gift card in today's back to school sale at Apple. With a powerful M1 chip, gorgeous modern design, and great display, the Apple iPad Air M1 is a great choice for those who need a powerful tablet but don't want to fork out the cost for one of the Pro models. For studying, streaming, and the vast majority of apps and games these tablets are more than enough for most students.
(opens in new tab)
Apple iPad Pro M1: $749 $699, plus $100 gift card at Apple (opens in new tab)
We've listed the price for the smaller 11-inch model here but both of the latest Apple iPad Pro M1 sizes are on sale with a $50 discount and $100 gift card today. These drop-dead gorgeous tablets are overkill for most but they're amazing for design work or more intensive applications thanks to the Liquid Retina XDR display and powerful chips.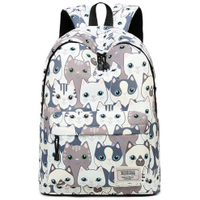 (opens in new tab)
Kid's backpacks: from $17.99 at Amazon (opens in new tab)
Amazon's back-to-school essentials deals are already live this year so it's a great time to be thinking ahead to the fall if you want to save some cash. First stop, the one essential all kids need at school - a decent backpack. For younger kids, we'd recommend checking out Amazon's section on elementary school backpacks, which features a diverse range of cheap backpacks for girls and boys. Included are some really cute print designs themed around popular games and shows, as well as more simple mono-color options.
When do back to school sales start?
Back to school sales are unique from other big retail events in the way they're generally not unified around a single date. Generally speaking, they run from mid to late July, through August, and up until mid-September. Compared to something like Black Friday deals or the Amazon Prime Day sale, that's a really, really long time period.
Throughout this time, you can expect back to school themed sales to pop up with fair regularity at most of the big retailers. It's likely they'll keep the back to school branding absent from their sites until late August but you'll generally see great sales on things like backpacks and laptops throughout the summer months.
Who has the best back to school sales?
Due to its vast inventory and its excellent range of daily deals, Amazon is probably the best overall retailer for back to school sales. It's a great place for everything from cheap Chromebooks to backpacks, and you can order them all at the same time, which is a plus.
For tech deals, Best Buy, Walmart, HP, and Dell are all fantastic options if you're looking for something computing-related. The former two in particular always feature super-cheap laptops and TVs - perfect if you're a student looking to furnish your dorm.
Lastly, in the past few years Apple has run its own back to school themed promotions - one of the rare times the retailer actually offers deals throughout the year. Apple's products can be pricey, and you'll have to prove you're a student, but you often get some of the biggest savings of the year here - as well as some freebies included with your purchase.
How to save cash with back to school essentials
You may have already gleaned this info from our early deals coverage above but our number one tip for this year's back to school sales is to take advantage of the Amazon Prime Day event in mid July. This is the biggest sales event of the year at the retailer and will offer literally thousands of deals. Since Amazon has also launched its back to school deals page, you can expect a ton of overlap too.
If you're a college student, Prime Day is a great opportunity to sign up to not just the Amazon Prime service but also bag some free months on other Amazon services like Audible, Kindle Unlimited, and Music Unlimited. Right now, there aren't any early deals but definitely check in at Amazon closer to Prime Day.
Another retail event that overlaps with the back to school season is the 4th of July sales (opens in new tab), which is a good option if you're looking for bargains on smaller appliances in particular. This event isn't particularly aimed at back to school items in general, but nearly every big retailer will be taking part so you'll have plenty of cheap tech on offer too.