You've probably heard of Amazon Prime by now, considering the online retail giant has been in Australia a few years. Chances are you're already signed up. If you haven't, though, read on as this article aims to make what Amazon Prime is clear and whether the subscription service is worth signing up for.
To get you started, here's a quick overview of what it's all about: Amazon Prime offers shoppers in Australia a range of savings and benefits for a flat monthly fee of just AU$6.99 (opens in new tab). That small fee opens up a whole world of perks for Prime members, all of which are Amazon-specific.
So, what's included? In a nutshell, if you sign up for Amazon Prime in Australia, you'll get:
Free one-day delivery on select products being shipped to select Sydney and Melbourne postcodes (domestic purchases only)
Free two-day delivery on all other eligible domestic purchases to all postcodes
Free standard delivery on orders over AU$49 made from the 'global store' section (i.e. international purchases shipped from the US or the UK)
Access to Prime Video, Prime Reading, Prime Music and Prime Gaming (a more premium version of Twitch)
Early access to regular discounts and deals
Big savings and access to exclusive deals on Amazon Prime Day
What is Amazon Prime?
Put simply, Amazon Prime is an all-in-one subscription service that offers members some benefits for a monthly (or annual) fee.
Its main appeal is that it offers Prime members fast and free delivery on many purchases, plus access to some of the company's streaming services, including a vast library of movies and TV shows, over two million songs that stream ad-free and some additional benefits on some of Amazon's paid services.
Prime members also get exclusive early access (usually 30 minutes before everyone else) to select deals and offers – called Lightning Deals that are available for a short duration – and get to participate in a members-only annual sale called Prime Day (more on this later).
In the US, Amazon Prime offers free shipping on millions of items, same-day delivery (even two-hour delivery in some cases) and access to its video and music streaming services, unlimited ebooks and audiobooks, and unlimited photo storage. However, to get all the goods and services Amazon promises in its Prime package across the Pacific, American customers pay US$15 a month (US$139 a year).
In Australia, unfortunately, there are some caveats to what Prime members get, but it also costs us less – less than half of what the US pays, to be precise.
How much does Amazon Prime cost in Australia?
In Australia, Amazon Prime subscriptions cost AU$6.99 a month (opens in new tab), or AU$59 per year – the latter is definitely better value if you're a regular Amazon shopper as it saves you just under AU$25 across each 12-month period.
As is customary with all of Amazon's subscription services, there's a 30-day free trial on offer when you first sign up. If you aren't happy with the Prime service, you'll need to manually cancel your membership before the 30-day trial ends or you will be charged the full monthly fee the following month.
You can, of course, sign back on any time again, but you won't get that 30-day free trial if you've already participated previously.
What does Amazon Prime include in Australia?
Free and fast shipping on domestic purchases
The biggest perk of being a Prime member is the promise of free delivery on an eligible item that's being sold and shipped from within Australia. Eligibility is labelled by a 'Prime tick mark' visible alongside the pricing information and can be on anything that's available directly from Amazon AU or a local third-party vendor selling on the site. These items won't be charged any delivery fee, no matter how little or how much the final order costs you – aka there is no minimum spend.
Free, expedited delivery for Prime members is typically two days (although it can take up to four days if you live in rural or remote areas). That said, Prime members in select postcodes in Sydney and Melbourne can also get free one-day delivery, but this is available on only select products marked with a 'Prime Free One-Day' label.
Note that if the 'Prime eligible' label is not visible, speedy and/or free delivery is not an option even if you are a Prime member, although some third-party resellers on the platform do offer free delivery on select items, which will be indicated alongside the pricing information on the site, but it won't get you expedited delivery.
However, if an order of locally sold goods is over AU$39, it automatically qualifies for Amazon's free standard delivery policy (it is, however, not expedited), irrespective of whether the product(s) you buy is Prime eligible or not, and whether you're a Prime member or not.
Free international delivery on orders over AU$49
If you've ever browsed Amazon, you'll likely have seen there are items listed as being shipped and sold by Amazon UK or Amazon US. And several of these are also Prime eligible, meaning these items bought from the 'global store' section of the shopping site will qualify for free delivery if the total cost of the product(s) is AU$49 or more.
While Amazon tries to get these international imports to you as quickly as possible, note that the delivery is not quite 'expedited'. Amazon's shipping infrastructure suffered significantly during the peak of the pandemic, and although things have settled now, imports can take over 10-15 days to get to you. It could even be longer, but Amazon gives you an approximate delivery date when you pay at checkout.
Exclusive deals and discounts
Prime members also get exclusive early access to Lightning Deals (Amazon's limited-time deals that vanish within hours of going live), typically seeing them live on site about 30 minutes before anyone else can.
Alongside the above shopping benefits, there's a number of complementary digital-media subscriptions that are included for free with Prime: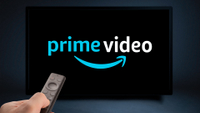 (opens in new tab)
Amazon Prime Video (opens in new tab) | Free
Access to Amazon's Prime Video streaming service comes as part of the package. If you're a Prime Member you can watch some excellent TV shows, enjoy blockbuster movies or settle down for some classic cinema. An app called Watch Party (opens in new tab) – a social viewing experience – is integrated into Prime Video to allows friends to watch the same thing from different locations while also chatting about it at the same time. You'll also find a bunch of additional channels like Paramount Plus are also available on Prime Video, but these need to be subscribed to individually and are not part of the total Prime package, but this gives you easy access to several platforms in one app on your telly.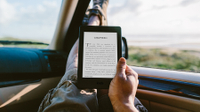 (opens in new tab)
Amazon Prime Reading (opens in new tab) | Free
This service gives Prime members access to over a thousand books, comics and graphic novels in digital format spanning every genre possible for all age groups. You don't even need a Kindle device to access those ebook titles – you can just download the Kindle app available for iOS and Android and read on your preferred handheld device.
Moreover, Prime members who also sign up for Amazon First Reads get a free ebook each month with early access and discounts on select new titles.
It's important to note that you won't necessarily find the more popular authors from top publishing houses on Prime Reading, but there's still plenty to keep you happy if you're an avid reader.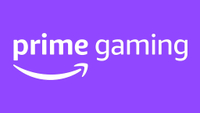 (opens in new tab)
Prime Gaming (opens in new tab) | Free
This is a more premium version of Twitch and shares a lot of similarities. It's still a video site dedicated to watching live-streaming games and offers members free game content, savings on games, and free games each month. There's also bonus games and in-game content that's exclusive for Prime member, plus a channel subscription every month at no extra cost. For gamers, having a dedicated platform like this that doesn't need you to shell out more is a great boon.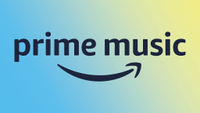 (opens in new tab)
Prime Music (opens in new tab) | Free
Prime Music wasn't part of the subscription package at launch but soon got added. Anyone with a Prime membership has access to Amazon's music streaming service included in the AU$6.99 monthly fee, adding more value to your subscription. It allows you to stream up to 40 hours of music each month, with no ad interruptions and no limits on skips or repeats. If 40 hours of music isn't enough for you, then you might need to consider signing up for Music Unlimited as described below.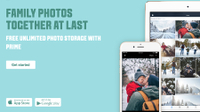 (opens in new tab)
Prime Photos | Free
Prime Photos is Amazon's free online photo storage service that comes included in the Prime package for Aussie members. All you need to do is download the Prime Photos app for iOS or Android, or use a desktop web browser, and you can upload up to 5GB of images and videos. Admittedly that's not a lot, particularly when the US gets access to unlimited storage with Prime Photos, but then we're also not paying as much as them.
Can I sign up for Prime Video only?
It is also important to note that, unlike some other markets, you cannot sign up for any of the aforementioned services separately as a standalone in Australia. For example, you cannot sign up for just Prime Video only. If you do, it will still cost you AU$6.99 per month and get you all the Prime perks listed above. It's a package deal.
It's the same if you're more keen on Prime Reading – you still pay AU$6.99 a month and get all the above perks too.
In the same way, you can't cancel any one of the included services individually – since it's a package deal, you will need to keep your Prime subscription if you want to maximise your savings on delivery fees.
Other Amazon services in Australia
While Prime members in the US get additional perks – like access to free grocery and restaurant deliveries, and a free subscription to the Washington Post (that Amazon founder and chairman Jeff Bezos also owns) – the Australian Prime service is limited to just the aforementioned options.
However, Amazon's repertoire in Australia still extends beyond those Prime offerings. There's a smattering of other services that the company runs locally, although you'll need to sign up for them individually, paying either a monthly or annual fee for each. Anyone can sign up for these services, not just Prime members, and they all come with the usual 30-day free trial period for you to test the waters.
That said, existing Prime members who've never tried the below services before can occasionally save on the individual subscription prices, particularly ahead of Prime Day, when the trial period is extended to 90 days or you can score three months for just a dollar.
Here's what those locally-available Amazon subscription services entail: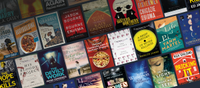 (opens in new tab)
Kindle Unlimited (opens in new tab) | 30-day free trial, then AU$13.99p/m
If you're an avid reader, a Kindle Unlimited membership provides a lot of bang for buck. You can read to your heart's content with over a million titles to choose from, and you can read on Amazon's Kindle ereaders, or any iOS or Android device via the dedicated Kindle app. Kindle Unlimited also gives you access to Audible narrations of the titles you're reading, so you can continue enjoying the book even if you need to put the physical pages aside. It's AU$13.99 a month for Kindle Unlimited, with a 30-day free trial before you'll need to pay for the service.
Read our Kindle Unlimited review for more details.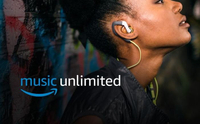 (opens in new tab)
Music Unlimited (opens in new tab) | 30-day free trial, then AU$11.99p/m
Music aficionados will likely enjoy Amazon's unlimited music streaming service, which gives subscribers access to over 50 million songs. You can listen anytime, anywhere and, like other music streaming services, there are individual and family plans, plus an Echo plan which lets you play your fave tunes on your Echo device if you have one. An individual plan costs AU$11.99 a month, while the family plans will set you back AU$17.99 per month, giving you the ability to set up to six separate music accounts. The Echo plan is just AU$4.99 a month.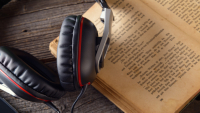 (opens in new tab)
Audible (opens in new tab) | 30-day free trial, then AU$16.45p/m
Audible is for those who love their stories but don't always have the time (or patience) to sit down with a book. You can listen to your favourite books via the Audible app anywhere, even while driving or doing chores, with many books narrated by some great (and famous) performers. Audible costs AU$16.45 each month after a free 30-day trial of the service, and if you also happen to be a Prime member, your subscription gets you two free audiobooks during the trial.
Is an Amazon Prime subscription worth it?
If you shop regularly on Amazon, then signing up for a Prime subscription is absolutely worthwhile. Even if you don't end up using the free streaming services that come as part of the package, it's still worth the money, particularly since it can save you plenty on delivery charges and by using the exclusive coupons and discounts that are available only to Prime members.
In all honesty, getting free access to Prime Video is a boon as there really is a lot of great shows to watch, particularly the Amazon Originals. A few like The Expanse, Wheel of Time, and Lord of the Rings: Rings of Power are definitely worth your time. And if you happen to be a fan of cult favourites, there are plenty on Prime Video to keep you entertained. The Prime Video library is constantly growing and it can give other popular streaming services like Netflix a run for their money.
Avid readers and gamers can benefit from complimentary access to Prime Reading and Prime Gaming. The former can score you discounts on newly released titles via Amazon First Reads, while the latter offers freebies each month on gaming content.
For just AU$6.99 a month, we think it's definitely worth it – and the annual AU$59 plan offers savings on the Prime subscription itself, making it even better value for money. So if you are still trying to decide if it's worth it for you, why not sign up now (opens in new tab) and trial it for free for 30 days?
How to cancel your Amazon Prime membership
If your Amazon subscription has past its prime (pun absolutely intended), whether it be during your 30-day free trial or later, you can cancel at any time.
Cancelling Amazon Prime free trial
If you're still within the 30-day free trial, hover over the 'Your Account' button in the top right corner of your browser, and select 'Your Prime Membership' from the dropdown menu. Then click on 'Cancel Free Trial' or 'Do Not Continue' on the left-hand side of your browser window.
Our suggestion would be to go with 'Do Not Continue' as you'll be able to keep using Amazon Prime until the end of your free trial period, after which your membership will end. The payment card that you provided details for when starting you trial won't be charged in this case.
Cancelling a paid Amazon Prime membership
In the case of a paid membership, head to 'Your Prime Membership' as described above and, this time, click 'End Membership' on the left hand side of the page. If you haven't used your Amazon Prime benefits like free delivery or Prime Video (this might be the case if you accidentally let your free trial overrun), then you will be eligible for a full refund.
Even if you've used some of Amazon Prime's features, but not all, you may still be eligible for a partial refund based on your use.
Can you keep Prime Video?
In Australia, you can't turn your existing Prime subscription to just a Prime Video one. It's part of the full package and, if you cancel your Prime account, you lose access to Prime Video as well.
Can you sign up again after cancelling a Prime membership?
The good news is your Amazon account is still live even after you cancel your Prime membership, so you can continue shopping on the site. So if you change your mind and want to sign up again at any point, you can do so. Note that if you've already tried Prime before with that particular Amazon account, you won't be eligible for another 30-day free trial and your associated credit/debit card will be charged immediately.
What is Amazon Prime Day
The simple answer is it's Amazon's take on Black Friday, held each year to celebrate the company's anniversary. It has typically been a 24-hour shopping spree exclusively for Prime members, but the duration of Prime Day has increased to 48 hours.
In Australia, though, we get an extended Prime Day as we can shop some items shipping from the US and the UK. That means, we get at total of 65 hours to shop during Prime Day – beginning at 12am on the official start day each year and ending only when it finally shuts shop on the US West Coast (usually at 5pm AEST if Prime Day is held on its usual timetable of mid-July).
Typically Prime Day is a midyear event, but it's been a little erratic over the Covid years. In 2020, it was pushed all the way to October because the effects of the pandemic, and then was brought forward to end June in 2021 as things temporarily stabilised. Prime Day 2022 was (almost) back on schedule, having taken place July 12-14, but atypically starting on a Tuesday instead of the usual Monday.
There were rumours of a second Prime Day to be held in 2022, but that wasn't quite true... well, in Australia particularly. While some countries where Amazon operates got a two-day Prime Early Access Sale, Aussie shoppers got treated to another Big Smile Sale, which not only saw deals from the Prime Early Access Sale from the UK and US, but lasted much longer – a full week from October 10-16.
It's anyone's guess when Amazon Prime Day 2023 will be, but it's highly likely we're looking at another mid-July timeline for the big sale.
While Amazon Prime has its perks, you don't have to be a member to avail low prices on products being sold on the online marketplace.
If you want to save on cool gadgets and gizmos, we handpick some excellent bargains to be had on tech in our dedicated and continually updated Best Amazon Deals and Sales page.