15 things we learned at Apple's WWDC 2023 event
All the highlights from the WWDC 2023 keynote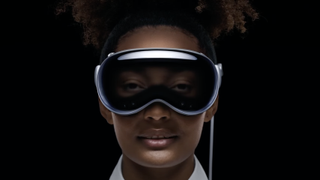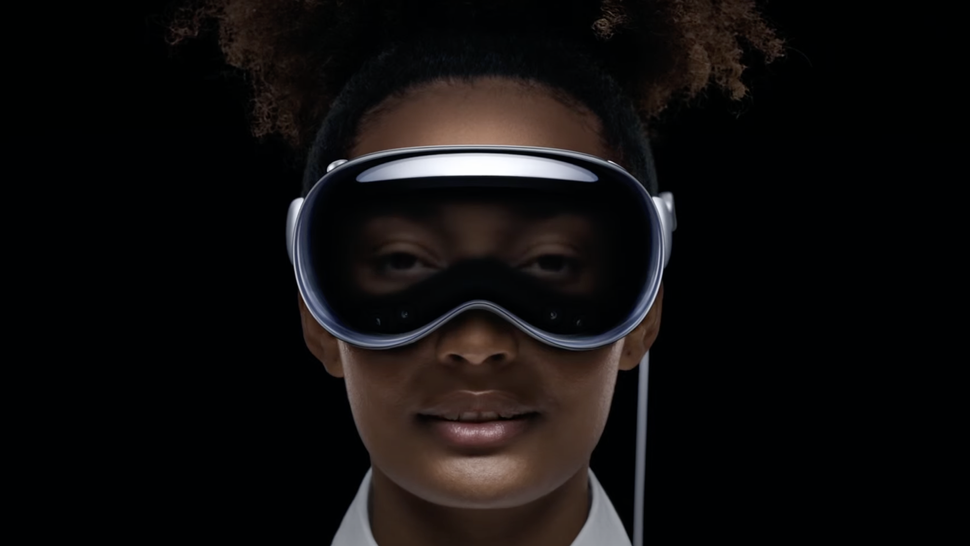 (Image credit: Apple)
Say what you like about Apple, it knows how to put on an event. WWDC 2023 was a two-hour marathon of huge reveals with enough guest presenters to fill a small town. And at the end of it all was a classic 'One more thing' from Tim Cook, as he unveiled the Apple Vision Pro mixed-reality headset.
That new device will be the headline maker, and rightly so, but there was so much more crammed into those 120 minutes that we couldn't possibly get it all into one paragraph.
Instead, we've listed all of the big stories for you below, so you can catch up on everything from a fairly momentous Apple event. And best of all, it won't take two hours to read.
1. Apple wants us to live in a new reality
So here it is, then – Apple Vision Pro, AKA Apple's take on mixed reality. It's a VR headset, it's an AR headset and it has freaky front glass that reveals your eyes when someone is near to you. And it's fair to say that it has divided the TechRadar office.
So, what do we know about it? Quite a lot, actually. For instance, it's controlled using only your eyes and your hands; no chunky controllers here. It's powered by two processors – an M2 chip and a new Apple R1 chip specifically for handling 3D and VR effects – and it will serve up more pixels than a 4K TV to each eye. And it will run on a new platform called visionOS. Has Apple unveiled the future? Only time will tell, but it's arguably the most interesting new Apple device since the iPhone, so we're intrigued to find out.
2. You'll need to be rich to afford Vision Pro
The one obvious downside to Vision Pro is its price: it starts at a whopping $3,499. We're waiting for official prices from Apple, but that's about £2,800 / AU$5,300. Ouch!
This is unlikely to be a mass-market device in the iPhone 14 vein, then, but we suspect many thousands of people will still queue up to buy it when it arrives sometime next year. Best start saving.
3. Disney knows how to sell Vision Pro better than Apple
Disney's president Bob Iger was on hand to talk us through one of the key uses of Vision Pro, and arguably did a better job of talking it up than Apple did.
Iger's demo showed off environmental interfaces for some of the best Disney Plus shows – including, prominently, in the Star Wars universe. It's not entirely clear why Apple didn't lead with this and the device's specs, given how lifestyle-focused the product is and how much selling power names such as Star Wars have.
Still, it was great watching someone reach around an AR browser tab with a coffee cup, despite not being able to see what the wearer was seeing.
4. The MacBook Air 15-inch is real
The rumor mill had been teasing this one for about a year, but we'll admit we were skeptical about whether Apple would really release a 15-inch MacBook Air - after all, that device's USP is being small and light.
But we needn't have worried. The Apple MacBook Air 15-inch (2023) is super-thin, super-light and, from what we've seen so far, just generally super. Apple (repeatedly) called it the "world's thinnest 15-inch laptop", and while we can't verify that claim yet, we can agree that at just 11.5mm thick, it's pretty damn svelte.
It's all powered by an Apple M2 chip – no M3 version yet, sorry – and will cost $1,299 / £1,399 / AU$2,199 when it arrives in stores on June 13. So you could (just about) buy three of them rather than one Vision Pro, if that sounds like a better deal.
5. MacOS 14 is… Sonoma
Apple's new version of macOS, version 14 'Sonoma', is here, bringing improved Widgets and a new 'Game Mode' feature, designed to help squeeze the best gaming performance out of Apple's M-series silicon.
Safari is also getting a boost, with more secure private browsing, Passkey for safe password-sharing, profiles, and web apps that can now be anchored directly to the macOS Dock.
Finally, some new iOS 17 features – such as improved predictive text and new sticker functions – are joining macOS, too. All of this was rather overshadowed by the arrival of Vision Pro, but it should help macOS remain a supremely usable operating system.
6. iOS 17 also got a few neat additions
iOS 17 isn't the biggest update we've ever seen to the iPhone's operating system, and it got rather overshadowed by a certain VR headset, but it contains within it some pretty nice new features.
Among them are a redesign for contact cards, a live voicemail feature that will transcribe calls, some sizeable updates to Messages, some nifty tweaks to the iPhone's keyboard and a new Check In feature for sharing your location and other information with people. There's also a new Journal app and some new tools for AirDrop. Nothing earth-shattering, then, but all updates worth having.
7. …and StandBy is our favorite of them
It looks like Apple has turned the iPhone into a smart display with iOS 17, and it's all thanks to the new StandBy feature.
From what we saw onstage at WWDC, StandBy will work by using the iPhone's always-on screen when charging on your bedside, displaying a clock, photo frame or one of several dynamically changing widgets. It's like having a miniature Echo Show or Google Home, but without having to buy a standalone unit.
This looks like the most useful of all the new iOS 17 features, and we're excited to try it when it's made available to the public later in the year.
8. iOS 17 wants you to express yourself
iOS 17 also has several new features which mean you can finally let go of your old Tumblr and MySpace profiles.
For starters, added customization features let you create your own bespoke profile page, effectively – so when you call people, you can choose how you're presented. Meanwhile, the new Journal app looks like the ideal multimedia outlet for all your daily musings. It wouldn't surprise us if Apple makes these journals publishable and shareable before too long, either.
9. The Apple M2 Ultra could be a beast
The M2 Ultra is the final chip in Apple's M2 series and will power the updated Mac Studio and Mac Pro. With its launch, Apple will cut its last remaining tie with Intel and bring all of its products under the Apple silicon umbrella.
Offering 20% better CPU performance than the Apple M1 Ultra, with 30% better GPU and 40% better neural engine performance, this is an upgrade that a lot of creative professionals will salivate over.
If there's a caveat here, it's the maximum 192GB memory support, which falls far short of the 1.5TB max memory of the Intel-based Mac Pro, though the M2 Ultra's memory will be faster, with roughly four times the memory bandwidth. That should mean it's more than enough for all but the most memory-intensive workloads.
10. Mac Studio is now even more powerful
The creative-aimed Mac Studio 2023 has been upgraded with new specs and enhanced connectivity. Now powered by Apple's M2 Max and M2 Ultra chips, this content creation workstation is up to three times faster than the M1 Ultra Mac Studio – meaning that it's got more juice to see you through renders and handles video processing a lot faster.
And while it keeps the same chassis as its predecessor, its higher-bandwidth HDMI means that you're getting support for up to six Pro Display XDRs, at least with the M2 Ultra-powered model. That's a lot of screen real estate.
11. WatchOS 10 will upgrade the Apple Watch Ultra
Last year on watchOS 9, running was the main focus of an overhauled Workout app, while this year with watchOS 10, it's cycling and hiking.
The cycling app allows you to transform your iPhone into a basic cycling computer by streaming your metrics to your phone and full-screening them, while if you pair it with an external Bluetooth cycling sensor, you also get new metrics.
The hiking changes are arguably more useful, with elevation on the compass, new waypoints telling you where to go to get the best phone signal, and (US only for now) topographical maps of your terrain. This is what the Apple Watch Ultra really needed this year – a powerful suite of outdoorsy features.
12. The iPad Health app got a welcome revamp
Having a revamped Health app on iPad which "helps your health data come to life" makes it much easier to deep-dive into your health metrics in a way you might not on a smaller handset.
Chances are, when you look at your Health app on iPhone, you're on the go and not giving the info your full attention. On iPad, you might be sat down and intentionally considering and planning your workout, diet, sleep schedule and so on.
This might have seemed like a small deal compared to some of the WWDC announcements, but it's a welcome update all the same.
13. Apple TV got a bunch of new tricks
Apple announced a handful of tweaks at WWDC 2023 that will let you get more utility from your Apple TV 4K. These are led by the new FaceTime on TV feature, which will let you use your iPhone or iPad to hold FaceTime chats on your big-screen TV, complete with gesture controls to unleash motion emojis (for added emotion).
Zoom and WebEx apps are also coming to Apple TV 4K for the first time, and you'll now be able to use your iPhone to locate a missing Siri remote control – it's about time!
14. AirPods are about to get a new audio trick
AirPods wearers are about to get a lot more aware of their surroundings, thanks to Apple's new Adaptive Audio. This apparently blends Active Noise Cancelation and Transparency mode to make a more customized listening experience, depending on your environment – though we've not heard it yet to confirm how well it actually works.
What's more, a new feature called Conversation Awareness will use machine learning to automatically activate Transparency mode and reduce background noises to suit what you're doing – so you can just start talking and it'll kick in by the time someone replies, so you can hear them. We're excited to hear this one in action.
15. Death Stranding is coming to Mac
Legendary game developer Hideo Kojima made a surprise appearance at WWDC to reveal that the Director's Cut edition of his blockbuster game Death Stranding will be coming to macOS later this year, thanks to the advancements in gaming performance on Apple's M-series silicon.
Kojima also confirmed that his future games will come to Mac products, further cementing Mac as a genuine platform for gaming. Well, to an extent. As one wag in the TechRadar WWDC Slack channel pointed out, at the rate of one AAA release each WWDC, Apple will have caught up with Windows in about 5,000 years.
Sign up to receive daily breaking news, reviews, opinion, analysis, deals and more from the world of tech.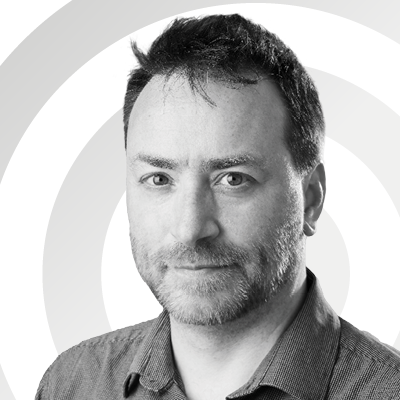 Marc is TechRadar's UK Editor in Chief, the latest in a long line of senior editorial roles he's held in a career that started the week that Google launched (nice of them to mark the occasion). Prior to joining TR, he was UK Editor in Chief on Tom's Guide, where he oversaw all gaming, streaming, audio, TV, entertainment, how-to and cameras coverage. He's also a former editor of the tech website Stuff and spent five years at the music magazine NME, where his duties mainly involved spoiling other people's fun. He's based in London, and has tested and written about phones, tablets, wearables, streaming boxes, smart home devices, Bluetooth speakers, headphones, games, TVs, cameras and pretty much every other type of gadget you can think of. An avid photographer, Marc likes nothing better than taking pictures of very small things (bugs, his daughters) or very big things (distant galaxies). He also enjoys live music, gaming, cycling, and beating Wordle (he authors the daily Wordle hints page).