I can't believe the new Apple TV 4K still didn't add a remote-finding feature
It added USB-C to the remote, but not UWB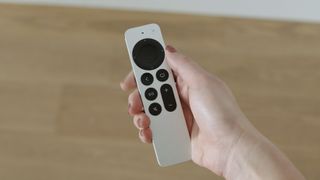 (Image credit: Apple)
Apple just unveiled the Apple TV 4K (2022), which features a more powerful chip, a smaller design, HDR10+ support for the first time, and a new lower price of $129 / £149 / AU$205.
It also includes an update to the Siri remote, the latest version of which was introduced with the Apple TV 4K (2021): the remote now charges over USB-C instead of Lightning.
This is welcome (I can now charge it from the same cable I use for my PS5 controllers), but it's not the Siri remote upgrade I hoped for. It's not the obvious Siri remote upgrade, which has been sitting right in Apple's lap since this design of the remote launched in spring 2021.
You see, the last Apple TV 4K launched at the same time as Apple AirTag, Apple's little finding device that uses a technology called ultra-wideband (UWB). With UWB, your iPhone can literally point you towards your lost keys using an arrow on the screen.
This tech is so good for finding lost things in your house that Apple just included it in the AirPods Pro 2nd Gen, so you'll be directed to exactly the bag you left them in.
You know what the big problem is with Apple's small Siri remotes? Easy to lose!
You know what would solve that? UWB.
When the last version of the Siri remote was introduced alongside AirTag, I was surprised that the company hadn't just included the AirTag tech in it then. Now that it's introducing a new version 18 months later, I'm amazed. It would be so useful, and Apple keeps this tech around and available to use! But no.
Listen, if you're thinking "Wow, this guy sure has a lot of opinions about this one feature. What, did he just lose his Apple TV remote or something?" the answer is "Yes, I just lost my Apple TV remote, OKAY."
It's somewhere in my stupid office, and if it had stupid UWB tech built in then my stupid iPhone could point me straight towards it. Now I'll have to go through every drawer, every shelf, every box, all so in the end it can turn out to be under the first cushion I looked at, or something.
Still, I'd had this opinion even before my recent … issue. Remotes slip down the sides of couches, or bounce under footstools, or get left on shelves, or get put in utterly inexplicable places by kids all the time. An 'unlosable' remote seems like one of biggest open goals imaginable for the Apple TV.
But here we are. On our hands and knees and shining the iPhone's torch under some shelves. Or maybe that's just me.
Sign up to receive daily breaking news, reviews, opinion, analysis, deals and more from the world of tech.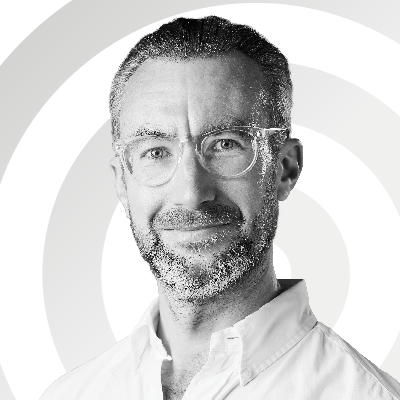 Managing Editor, Entertainment
Matt is TechRadar's Managing Editor for Entertainment, meaning he's in charge of persuading our team of writers and reviewers to watch the latest TV shows and movies on gorgeous TVs and listen to fantastic speakers and headphones. It's a tough task, as you can imagine. Matt has over a decade of experience in tech publishing, and previously ran the TV & audio coverage for our colleagues at T3.com, and before that he edited T3 magazine. During his career, he's also contributed to places as varied as Creative Bloq, PC Gamer, PetsRadar, MacLife, and Edge. TV and movie nerdism is his speciality, and he goes to the cinema three times a week. He's always happy to explain the virtues of Dolby Vision over a drink, but he might need to use props, like he's explaining the offside rule.