The 10 best iOS 17 features announced at WWDC 2023
Just say 'Siri' and so much more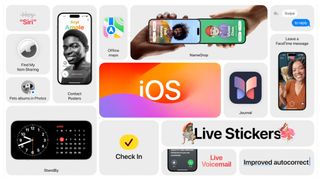 (Image credit: Apple)
As expected, Apple showed off a heap of new functionality coming to iOS 17 during this year's instalment of its annual developer conference (check out our WWDC 2023 live blog for the full breakdown) and we've cherry-picked the best new additions.
New contact cards
We were introduced to a new, far more customizable lock screen as part of iOS 16, and now Apple has extended the same thinking to contact cards on iOS 17.
As well as a bold full-screen image, when a contact calls, you'll also get a depth-mapped caller name, and the ability to customize both the image and the font size and color.
CallKit will also let third-party developers implement iOS 17's new contact cards within their own apps, not just your iPhone's native Phone app.
Live voicemail
The original iPhone impressed out the gate with its Visual Voicemail feature, which let you view all awaiting messages on-screen and even let you play and delete them, without having to play each one sequentially.
iOS 17 looks to take the experience of managing your voicemails even further, with live voicemail displaying a realtime transcript of the message that's being left, letting you glance at the content of the message without having to answer, or letting you know the nature of the voicemail in the moment, giving you the chance to pick up and speak to the incoming caller before they finish leaving their message, with the context of what they were calling about to begin with.
FaceTime messages
A small addition, but iOS 17 will let you leave FaceTime video messages, should whoever you're calling be unable to pickup.
Messages
Image 1 of 7
iOS 17 looks to be bringing a sizable suit of new functionality to Messages, from search filters and inline replies to more easily navigate your chats, to inline location sharing.
Stickers (and a few other features) have now been moved to a new '+' button next to the keyboard, and a host of new stickers are now available that include Memoji and emoji-based designs.
The image cutout feature introduced in iOS 16 can also now be used to make your own custom stickers, including video stickers, for a little animated flare.
Apple has also ensured all this new functionality will work with third-party apps.
Check In
Image 1 of 3
An offshoot of inline location sharing, Check In will let you send a specialized card to a trusted friend or loved one, with your iPhone's realtime location and battery percentage included.
It'll automatically notify your chosen users when you've gotten home safely and within the intended time frame, as well as alerting them if you're taking longer than expected.
Apple was also keen to impress that this is an end-to-end encrypted feature.
AirDrop
Image 1 of 3
AirDrop is getting an assortment of new tools with iOS 17, including NameDrop – which will allow for easy contact sharing, simply by holding two compatible iPhones (or an iPhone and an Apple Watch) close to one another. You can also choose what details are shared.
Media is also supported over this proximity-based sharing, and if you're transferring large media files, you no longer have to stay in range of the sender's phone, with the transfer now able to continue so long as you have an active internet connection.
Autocorrect
The iPhone's keyboard hasn't always offered the best typing experience, including its autocorrect functionality. iOS 17 introduces a smarter new 'transformer' word prediction model, with sentence-level autocorrection and improvements for the language model used for voice dictation.
Journal
Image 1 of 3
Promised as "coming to iPhone later this year", the new Journal app is another effort by Apple to support users' mental health.
To help the journaling process, the app will make suggestions on what to write, based on things like your location, workouts you've done, photos you've taken and more. Suggestions can even come from third-party apps, thanks to APIs for developers too.
You'll be able to earmark particularly important entries, have the app send you regular reminders around a consistent schedule on when to write and you can, of course, lock your journal away from prying eyes, while all the content created is end-to-end encrypted and only processed on-device.
Standby
Image 1 of 4
There were rumblings of smart home functionality making its way to the iPhone with iOS 17, and the reality of that rumor is StandBy, which genuinely turns compatible iPhones into smart displays.
Using the always-on screen already found on the iPhone 14 Pro and iPhone 14 Pro Max, and assumed to feature on multiple entries in the iPhone 15 series, when charging on your bedside, StandBy turns your iPhone into a clock (available in multiple styles which are only a swipe away), a photo frame (by swiping sideway while in StandBy) and lets you set Smart Stack widgets that will dynamically change based on factors like upcoming appointments in your calendar.
Siri is available in StandBy, there's an Apple Watch Ultra-like red low-light viewing mode and it'll even remember the setup you prefer when connected to a compatible MagSafe charger.
Siri
You won't have to say "Hey, Siri" any more. iOS 17 will give you the option to just say "Siri", and what's more, you'll be able to string multiple queries without having to repeat that eponymous wake word.
Sign up to receive daily breaking news, reviews, opinion, analysis, deals and more from the world of tech.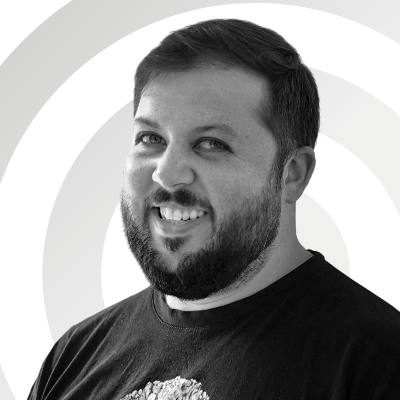 Alex joined as TechRadar's Senior Phones Editor in June 2022, but brings over a decade's worth of experience to the role, with an expertise in smartphones, tablets and wearables. He's covered keynotes hosted by the biggest brands and attended the launches for some of the most influential mobile products of the last few years. His experience was amassed at some of the most reputable consumer technology publications out there, including GSMArena, TechAdvisor and Trusted Reviews.