15 best gadgets of CES 2023: the TVs, laptops, health tech, and more we loved
We choose the best products we saw at the big tech show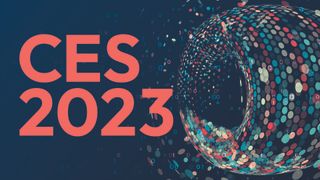 (Image credit: Future)
TechRadar's team has been scouring the halls and suites of CES 2023 here in surprisingly cloudy Las Vegas this week, and we've had the chance to test and examine some extremely cool new gadgets and developments.
We put our collective heads together to pick out the best of what we've seen, and bring you our 'Best of CES 2023' awards. The technologies here are either groundbreakingly realistic updates to previously pie-in-the-sky tech, or they're something we've never seen before, or they're just great ideas that we find totally irresistible.
Choosing only these 15 winners obviously means there are tons of amazing gadgets that we actually love, but that didn't quite make the cut here – so be sure to read all our coverage from the show, because there might be something you love even more than what's here.
However, these are the products that we've decided have that little extra 'whoa' factor to them.
Best TV: Samsung MicroLED CX
This TV range was one of the big surprises of CES 2023 – micro-LED TVs have existed for a while, but it looked like we were years away from them being small enough to fit in the average home. Well, suddenly we're not years away – if Samsung fulfils its promise to deliver micro-LED TVs that start from 50 inches, with the 76-inch model being shown at the show. It's a ground-breaking technological breakthrough, because micro-LED is the future of all the best TVs.
Micro-LED technology delivers the best of both LED TVs and OLED TVs. The pixels are self-emissive like OLED, meaning you get the ultimate in contrast; but they can also go much brighter than OLED, with an even broader range of colors. They're great for gaming and other uses too, with Samsung's TVs offering a 240Hz refresh rate. But, as mentioned above, we didn't think that future was even close to arriving at smaller sizes.
We saw the MicroLED CX range at CES, and it looks simply incredible – we had to give this an award for the quality as well as how surprised we are that Samsung has moved the technology forward this quickly.
An honorable mention also needs to go the Samsung S95C TV with QD-OLED, which we described as being the best TV of CES that you're likely to actually buy (the rumored prices for the MicroLED CX models are… high).
And we also want to give a shout-out here to Samsung's Relumino Mode technology this year, which can add high-contrast outlines to the shapes of things you're watching to help people with vision problems see things more clearly. It's a great and valuable bit of technology.
Best TV innovation: LG M3
LG's OLED TVs this year are mostly subtle upgrades of last year's models, but with one new model that delivered something we've never seen before: wireless 4K 120Hz video transmission, meaning that you don't need to plug anything except power into the TV itself. This not only gives you more design and positioning freedom with the TV but is also – and we cannot stress this enough – extremely cool.
Using an external 'Zero Connect' box that has connections such as HDMI ports, the M3 uses some unique technology that LG has developed especially for the purpose, and when we went eyes-on with the LG M3, we couldn't see any drop in quality from the video being wirelessly beamed instead of wired in.
The TV itself is set to come in 77-inch, 83-inch, and 97-inch sizes, so it's relatively niche – but it's a real leap forward to have wireless video without any compromise to resolution, HDR standards, or gaming performance. It's the first of its kind, but we'd love to see it in all the best OLED TVs from LG, and that's earned it this award.
Best soundbar: JBL Bar 1300X
This the most Dolby Atmos of any soundbar so far. It delivers 11.1.4 channels of sound, but those four Atmos height channels are actually split between six different upfiring drivers, which is the most of any system we've seen so far. Adding more speakers for height can mean even more clarity and accuracy in the positioning of sounds, so the 'dome' of audio that makes Atmos so good is even more dramatic.
Even beyond that, it's also just an incredibly powerful soundbar with surround sound that envelops you impressively – and as with many of JBL's soundbars, the rear speakers are detachable battery-powered units, so you can have them behind you sometimes, or connect them back to the main soundbar at other times.
In 2022, we saw some of the best soundbars deliver five upfiring speakers for better Atmos clarity. Now we have six. Why does that deserve one of our awards? Well, it's one louder, isn't it?
Best headphones: JLab Work Buds
You know when you see something that doesn't register much with you at first, but you can't stop thinking about it? That was us with the JLab Work Buds. These are true wireless earbuds with an optional boom mic that you can attach to either bud for vastly improved call quality compared to any other earbuds. And they'll launch at a price of around $70 from a company that we rate as making the best budget earbuds around.
These are the product at CES 2023 that made us think: I will actually, 100%, get those in real life. If you're someone who takes a lot of calls and you don't like having the chunky earpads of a headset, or you don't want your hair messed up on a day of meetings, or you just need something smaller to carry around for calls, they're ideal.
They're a first, they're clever, and we actually really really want them – what could make them more award-worthy than that?
Best smart home: Roborock S8 Pro Ultra
This is probably the smartest robo-vac yet – and that's a category that's hotly contested. The Roborock S8 Pro performs double-duty as a floor cleaner, with both vacuuming and mopping built into the single unit (and operating at the same time, for a fast clean – or it can vacuum and then mop for a deeper clean). But then it pulls five more duties by emptying its own dustbin, washing its own mop pads, drying its mop pads, cleaning its own dock, and refilling its own water supply! So it's pulling septuple duty in the end.
It's also got extremely smart and precise mapping/wayfinding, and has a system to boost suction when it detects it's on carpets to pick up more hair (30% more, according to Roborock). It even raises its brushes and mops when it's done to ensure it doesn't accidentally make a mess after all its hard work cleaning. It sounds like the dream home companion, and that's why it's sucked up this award.
Best appliance: GE Profile Smart Mixer with Auto Sense
It turns out that TechRadar is much heavier on Great British Baking Show/Bake Off fans than you might think, and so we've all been looking at GE's Smart Mixer with awe. It has a simple unique pitch that we find utterly delicious: you tell it what kind of dough you're mixing, and it uses sensors to detect "changes in texture and viscosity" to automatically ensure that it isn't under- or overmixing your dough. It changes how it's operating based on how the mixing is going, without you needing to keep an eagle eye on it yourself.
Oh, it's got other clever features like a built-in scale, Alexa and Google Assistant control, and a digital display for seeing all kinds of useful information. But the second someone told us that there was a mixer that could stop us from making this mistake with our dough anymore, we knew it would prove (sorry) its worth.
Best camera: Panasonic Lumix S5II
Probably the best-value full-frame hybrid camera you can buy.
Sorry, we were just trying to be focused as the new Lumix is. The addition of a hybrid phase-detect autofocus is the big news here, pulling Panasonic's mirrorless camera into line with the best from Nikon and Canon. That should make it much improved for fast action, especially when combined with the new processor that can achieve 30fps stills shooting (in electronic shutter mode). And the OLED EVF will make it even easier to catch what you want.
Panasonic's usual prowess in video is here, too, with 6K video (with LUT support for the pros) available – and Panasonic says that it can record video indefinitely to external storage, thanks to a smart cooling system. There's so much going on here, and it could make for the ideal photo/video combo device, and that's earned it this award.
Best AR/VR: Lumus Z-Lens
There were lots of AR glasses around CES this year, but the hardware that most blew us away was from Lumus, because even though it uses tech that's a similar principle to other glasses, its unique approach is clearly what all these glasses should use in the future.
All AR glasses use waveguide lenses to let you see the 'screen' on the glass. This means that the actual pixels are tucked in the frame of the glasses, but shaped glass directs the light to your eyes, so it appears that the image is in front of you. Lumus has made the only type of AR lens to use 'reflective' waveguides instead of 'diffractive' waveguides, and this means brighter (and so more visible) images, as well as potentially lower power consumption (so the frame can feature smaller batteries). We went eyes-on with them and were totally blown away.
Honorable mention here needs to go to the TCL RayNeo X2 glasses, which we also tried, and they make the best argument yet for why someone would want AR glasses from a software point of view. They're the closest yet to a product that makes sense, but Lumus showed us what the future of AR glasses hardware needs to be, and that earned the Z-Lens our award.
Best phone: Lenovo ThinkPhone by Motorola
Since the death of the BlackBerry, the idea of a 'business' phone has become a bit lost. But Lenovo and its Motorola subsidiary want to bring it back by adding some of the DNA of the company's ThinkPad laptops to a phone – and we kind of love the end result.
The core features are pretty good (144Hz OLED screen, multi-lens camera system), but it has a hardier build than most, with metal, Gorilla Glass Victus, and carbon fiber. That's resulted in it reaching MIL STD 810H compliance, with 1.25-meter drop resistance.
And there's the dedicated Moto KeySafe security chip and AI Threat Defense software to make sure your company's secrets stay safe; easy fleet management tools for a business to take care of lots of ThinkPhones at once; great cross-platform features with ThinkPads; and… the Red Key. This programmable shortcut key can bring up shortcuts or apps of your choice, so you can make sure whatever you need most is just a second away.
We're calling that award-worthy.
Best tablet: TCL Nxtpaper 12 Pro
This is a 12-inch Android tablet with one trick that unique to TCL: the Nxtpaper screen. This display uses a fairly traditional LCD panel built with coverings that do a few really useful things: they cut out a huge amount of the blue light from screens that's concerning people; they massively cut back on reflections, making things on-screen more visible in more situations; and the end result has a subtle texture that feels a little like paper, which is really pleasant to draw on with the stylus.
It's a fascinating thing to look at, and really make the case for this tablet over many rivals – it's easier on your eyes, and it's more fun to draw/write on. The Nxtpaper screen does look softer (as in, less sharp) than a regular screen, but there's actually still plenty of detail from the 2160x1440 resolution.
It unlike any other tablet you've seen, but in a way that feels genuinely useful and like it's offering something that no one else is, and that's earned it this award.
Best computing innovation: Lenovo Yoga Book 9i
You know what's probably better than one folding OLED screen in a laptop? Two OLED screens that don't fold, but can combine with a separate keyboard into a device that can be used in a ridiculous number of useful configurations. When we tried it out, we noted that at first glance it might seem like a gimmicky design built to hoover up 'Best of CES' awards (ahem), but what we immediately found is that it's way more practical than you might expect.
Sit it upright and you have a dual portrait display – have one task on the left and one on the right. Great for productivity. Or, turn it 90 degrees and you've got one display on top of another in landscape, still with a physical keyboard underneath. This is incredibly useful for, say, having a YouTube tutorial playing on top for a task you're doing on the bottom screen. Or take just the screen parts and fold them into V to have a useful video player. Or leave the keyboard at home and use the lower screen as a virtual keyboard in laptop mode. It's just so versatile, but in a way where every mode it offers has a genuine use case.
So yes, it grabbed one of our awards, but not because it's just an eye-catching idea – because when using it, we kind of fell in love with it.
Best computing component: Nvidia RTX 4090 Mobile
Here's a very simple explanation of why this GPU has won an award: TechRadar has been sharing a video (a still from which is shown above) between us of our US Computing Editor playing a racing simulator made from three 4K video screens, running super-smoothly, from a single laptop. It looks there would have to be some ridiculous rig somewhere to make this happen, but it's from just a sliver of black on a table nearby.
Nvidia also announced 4070 and 4080 models, but it's the sheer audacity of the 4090 that wowed us. It's like someone put a Bugatti Chiron engine in a Fiat 500, and it's been making some of our computing team question the future of desktops if you can have this much power in one of the best gaming laptops. And what could be more deserving of an award than something that makes us question the whole category?
Best monitor innovation: Acer SpatialLabs TrueGame 3D Ultra Mode
The '3D Ultra Mode' part is really the new thing here that's won our award. Acer's SpatialLabs TrueGame tech already existed to provide glasses-free 3D gaming, but with the 3D Ultra Mode, it's more convincing than ever – as we found when we tested it.
Using cameras to track your eyes, it creates a 3D effect that's targeted right at you, so you get the best possible depth effect. Anyone else around will see a double image, but to you, it's like you're looking through a window into a world with convincing depth. It adds a palpable extra level of 'wow' to already impressive games, and that kind of thing is exactly what we want from new tech, and earned 3D Ultra Mode this award.
Best health tech: Withings U-Scan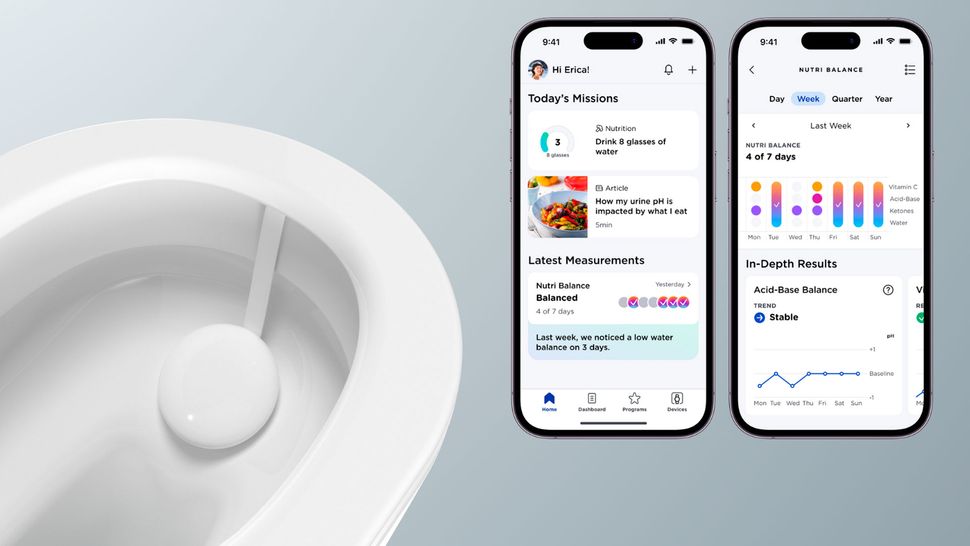 This puck-like device fits in your toilet and can actually analyze your pee to determine whether you're in any health trouble. It can detect pH balance, as well as levels of carbohydrates, vitamin C, and hydration. It can even perform hormone analysis, to help people who are looking to get pregnant, or just want more information for menstrual cycle prediction.
It can even detect who is peeing, apparently, thanks to its low-energy radar sensor – evidently, we all have recognizable streams.
Obviously, it's not the same as having a sample truly tested by a doctor, and Withings is clear that we shouldn't think of it as a medical diagnosis device – but the info it provides to the accompanying app might help you understand why you're feeling off, without you needing to do anything other than go about your daily routine.
Best wellness tech: BHeart Smart Band
There are two things we really like here. First is that this heart-rate sensor is designed to work as the band of a regular watch, so you can get the benefits of heart tracking while still keeping the look you like. It's not the first to offer that, though – but it might be the best, because of the second thing we really like.
It's designed to power itself through solar energy and the energy created by your body heat… and that's it. No charging routine. No wires to think about. You just swap it for your old watch band, but keep everything as it was before, except now you've got extra fitness and health stats. That's exactly what we want from this kind of tech: something that makes it easier to stay healthy, but doesn't make you change your whole setup.
Sign up for Black Friday email alerts!
Get the hottest deals available in your inbox plus news, reviews, opinion, analysis and more from the TechRadar team.
The TechRadar hive mind. The Megazord. The Voltron. When our powers combine, we become 'TECHRADAR STAFF'. You'll usually see this author name when the entire team has collaborated on a project or an article, whether that's a run-down ranking of our favorite Marvel films, or a round-up of all the coolest things we've collectively seen at annual tech shows like CES and MWC. We are one.