Early Verdict
The Lenovo Yoga Book 9i is one of the few dual screen laptops that really seem to work like they should, but the price point might be too much for many.
Pros
+

Dual touch displays

+

Innovative stand and keyboard setup

+

Awesome widget system
Cons
-

Expensive

-

No dedicated GPU

-

Touchpad can be finicky
Why you can trust TechRadar We spend hours testing every product or service we review, so you can be sure you're buying the best. Find out more about how we test.
The Lenovo Yoga Book 9i is making quite a splash here at CES 2023, and it's pretty easy to see why.
The innovative laptop is the first full-sized dual-touchscreen OLED device on the market, and at first glance, it absolutely seems like the kind of device that was destined for CES Awards but with little real-world functionality that you couldn't get with the best 2-in-1 laptops already.
But.
Having played around with the device for myself, I can tell you right now that, like the various Asus Zenbook Duo laptops on the market, there are some very practical innovations here that make it more than just a flashy "business wristwatch" showpiece meant to impress visually while not offering as much substance as the price tag implies (I'm looking at you, Lenovo ThinkBook X1 Fold gen 1).
The device doesn't suit every use case it could, but it definitely has more than enough performance potential to make it an actually function laptop while introducing a true dual-screen environment to a laptop in the most compelling way we've seen yet.
Lenovo Yoga Book 9i: Price & availability
The Lenovo Yoga Book 9i is expected to be available globally, though we don't have a precise release schedule yet. It will start rolling out in June 2023, for a starting price of $2099.99 (about £1,785 / AU$3,045).
This definitely puts it into the more premium category, but given the specs, this is a more premium device for sure. It's hard to compare it to anything, since there aren't a whole lot of laptops like it. But given the price of a lot of out-of-left-field devices like this with uncertain markets, it's about what we would expect for a device of its kind.
Lenovo Yoga Book 9i: Design
Design is where the Yoga Book 9i really shines, honestly.
The dual 13.3-inch OLED displays look amazing, thanks to their 2.8K, 16:10, DCI-P3 100% panels, which can get as bright as 400 nits. The soundbar in the middle hinge also puts out some seriously respectable audio. And, as always, Lenovo has incorporated a physical privacy shutter into its webcam, which is still something Lenovo's competitors are catching up on even in 2023.
The origami stand on the device is a much more stable solution to the kickstand problems of a lot of other devices like this. Kickstands built into a lot of foldables like Lenovo's own X1 Fold were stable in a very limited range, and were easy to knock down with a decent gust of wind.
Thanks to the trifold base providing a much more stable platform for the laptop displays to rest upon, the Yoga Book 9i feels much more sturdy than anything similar we've tried.
When in waterfall mode, notably, there is some wobble if you're tapping on the top display as opposed to the bottom, but in a lot of ways, that's not unexpected. Physics comes for us all in the end, and torque forces are what they are. It's not too onerous though, but we'd definitely recommend doing your touch work on the bottom display.
Portrait mode is more forgiving in that regard, and for coders out there, this is the laptop you've been dreaming of. And us writers, frankly. Or anyone who works extensively with two displays on a desktop, but has to settle for separate desktops on a laptop or swapping out windows when writing up a story while checking your notes.
The keyboard also attaches to the bottom display when in clamshell mode, with the extra space serving as either a space for widgets or an edge-to-edge track pad with software emulated "buttons" that provide haptic feedback to simulate a real one. We have to say the effect is quite convincing.
If you want to forgo the physical keyboard, there is a virtual one as well that also provides haptic response to simulate real keys, and it can definitely work in a pinch.
Lenovo Yoga Book 9i: performance
There is only so much I can say about the performance of the Yoga Book 9i without more thorough testing, but one thing I can say is that this will be good for productivity workers, but artists and video editors will likely need something much more robust, unfortunately.
The Yoga Book 9i only features integrtated Intel Iris Xe graphics, and 13th-gen though they may be, they are a poor substitute for a dedicated GPU, especially in visually intensive workloads like video editing and rendering. If you need a beefier GPU, the Asus ZenBook Duo lineup is going to be much more effective.
That said, Photoshop work isn't out of the question, and for business types who have spreadsheets open in one window and reports open in another, this laptop will likely fly through that work with ease.
The additional features we saw, like the widget system and the ability to flick a window between two screens is also something business types will be especially interested in looking at. One use case we talked to Lenovo about specifically was presentations, where you can have the laptop in tent mode with a Powerpoint presentation on the screen facing the client or small audience, while you have your notes on the other screen facing you.
As a side note, we also talked about how D&D DM's would also be able to get some fun uses out of that functionality.
Lenovo Yoga Book 9i: Early verdict
The Lenovo Yoga Book 9i is likely to be a productivity workhorse without being a powerhouse. If you're good with that, then this is going to be a great laptop for you, but otherwise, you will have to lookk elsewhere for higher performance.
The design, however, is definitely innovative, and it's a far better solution to the dual screen needs of a lot of users than a foldable laptop will ever likely be, so if you're a multitasker who's tired of not being able to switch between screens with ease the way you are on a desktop (or at least with external monitors), then your laptop is coming. Just be prepared to pay the premium for that additional screen real estate.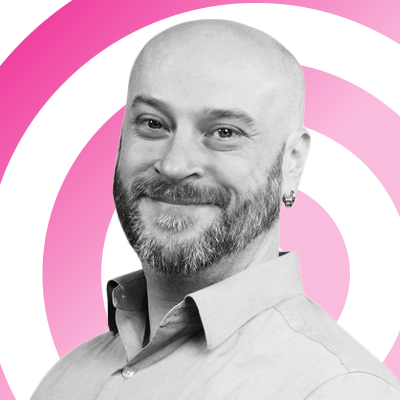 John (He/Him) is the Components Editor here at TechRadar and he is also a programmer, gamer, activist, and Brooklyn College alum currently living in Brooklyn, NY.
Named by the CTA as a CES 2020 Media Trailblazer for his science and technology reporting, John specializes in all areas of computer science, including industry news, hardware reviews, PC gaming, as well as general science writing and the social impact of the tech industry.
You can find him online on Threads @johnloeffler.
Currently playing: Baldur's Gate 3 (just like everyone else).