Early Verdict
The Acer SpatialLabs TrueGame 3D Ultra mode is an excellent update to already excellent 3D technology, creating a truly convincing 3D effect. However, the price points of the supporting devices are still a bit steep.
Pros
+

The tech behind it is impressive

+

The 3D effect is incredible

+

Accurate most of the time
Cons
-

It can mess up if not in the sensor's 'sweet spot'

-

The compatible devices are expensive
Why you can trust TechRadar We spend hours testing every product or service we review, so you can be sure you're buying the best. Find out more about how we test.
One of the bigger surprises of this CES 2023 wasn't an original product but a much-needed upgrade to an already existing product: the Acer SpatialLabs TrueGame 3D Ultra mode. The new 3D Ultra mode is the updated version of the original glasses-free Acer SpatialLabs TrueGame that uses stereoscopic 3D technology to create a 3D effect, centering both your eyes when you sit in front of the monitor or screen.
The results are staggering, as the 3D effect is so near complete. During our hands on the Ultra mode, we demoed it with Kena: Bridge of Spirits and tried our hand at controlling the protagonist with the effect on full blast. Simply viewing the display passively, whether to the side as a viewer or through video capture, produces an unfocused effect. You can only experience it by directly sitting in front of the screen, and what an experience it is.
The most vivid way to describe how the protagonist popped off the screen is that it best resembles the 3D effect in a diorama. How the background is a 2D field flattened against the back of a diorama display, while any humans or other centerpiece objects are made to stand out from it. This effect took an already visually gorgeous game and added a new depth and complexity in which to enjoy it, making a strong case as to how this technology could enhance gaming.
Price and availability
The 3D Ultra mode software will be released on January 2023 as a free update for the SpatialLabs TrueGame. However, to utilize the software you need to purchase hardware that supports the technology, with the main three products being the SpatialLabs View ASV15-1B Widescreen LCD Monitor, the ConceptD 7 SpatialLabs Edition 3D laptop, and the Predator Helios 300 SpatialLabs Edition laptop.
The model of the LCD monitor currently available is priced at $1,099.99 (around £910 / AU$1,600), the singular ConceptD 7 laptop model is priced at $3,499.99 (around £2,894 / AU$5,087), and the Helios 300 laptop model currently has no models on sale.
US availability for these products is already very limited, and availability in other regions like the UK and Australia is even worse. As for pricing itself, it's quite expensive, which is justified considering the level of technology involved but still puts this tech out of the reach of your average consumer.
Design
The design of the 3D Ultra mode itself has been improved, using its eye-tracking solution, stereoscopic 3D display, and real-time scene rendering technologies to even greater effect. It's truly impressive how something as simple as this technology could translate to a beautiful effect.
Of course such tech can only be run by equipment that supports it, which are currently three products: SpatialLabs View ASV15-1B Widescreen LCD Monitor, the ConceptD 7 SpatialLabs Edition 3D laptop, and the Predator Helios 300 SpatialLabs Edition laptop. The monitor and laptop designs are pretty standard, with all three models sporting pretty uninspired looks and color choices. However, they're solidly built and handle the 3D technology well, and the displays themselves are bright and crystal clear.
Performance
There's a noticeable difference between the original version of the Acer SpatialLabs TrueGame and the new 3D Ultra mode, which comes from the addition of a second virtual camera. The latter improves on the former's already impressive effect, creating the illusion of the game's protagonist popping from the screen.
And it's an effect only noticeable when the sensors are all focused on you, conforming to your eyes' position to mold it the most suitable to your sense of perception. Trying to capture said effect proved to be impossible, since looking at the display from the side produces a strange rippled look, one that's not uncommon with poorly implemented 3D effects. While this phrase is certainly a cliched one, it's truly a matter of seeing is believing when it comes to the 3D Ultra mode.
The technology isn't perfect, as sometimes if you're not in the sensor's 'sweet spot' the 3D effect can ripple or unfocus, causing a doubling in the character's limbs. For those sensitive to 3D, these issues can cause brief periods of disorientation until the sensors or the player readjust again.
The specs of the two laptop models are also impressive, with powerful components that can run the AAA and AA games that Acer boasts about including God of War, Kena: Bridge of Spirits, Octopath Traveler, Ori and the Will of the Wisps, and Psychonauts 2.
Early verdict
So far, seeing how much this 3D technology has improved in such a short period of time is impressive to say the least. The 3D Ultra mode makes a strong case as to why and, more importantly, how this tech can enhance the gaming experience.
It created a new level of immersion with a beloved title, breathing new life into it as the world seemed to wrap around your senses more. And we felt that this altered the gameplay as well, changing how we approached the environment and puzzles with Kena: Bridge of Spirits. Imagine how much more immersed combat would be in a game like God of War?
And while there are still kinks to work out, it's exciting to see the direction that 3D in gaming is heading with this much ground covered already.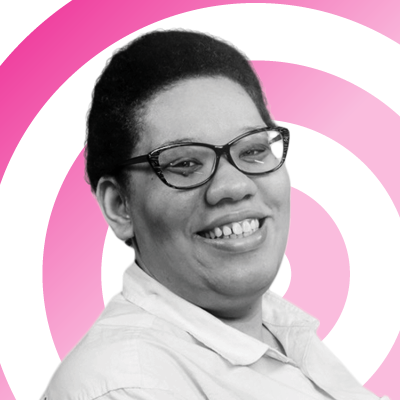 Named by the CTA as a CES 2023 Media Trailblazer, Allisa is a Computing Staff Writer who covers breaking news and rumors in the computing industry, as well as reviews, hands-on previews, featured articles, and the latest deals and trends. In her spare time you can find her chatting it up on her two podcasts, Megaten Marathon and Combo Chain, as well as playing any JRPGs she can get her hands on.
What is a hands on review?
Hands on reviews' are a journalist's first impressions of a piece of kit based on spending some time with it. It may be just a few moments, or a few hours. The important thing is we have been able to play with it ourselves and can give you some sense of what it's like to use, even if it's only an embryonic view. For more information, see TechRadar's Reviews Guarantee.