The best Verizon unlimited plans and prices for December 2023
Time to go truly unlimited with Verizon?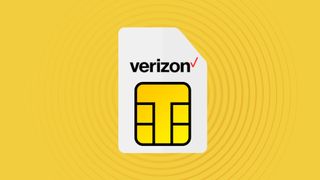 (Image credit: Future)
If you're shopping for a new mobile phone service provider, Verizon might be at the top of your list. It's one of the largest carriers in the US, and it has a variety of unlimited data plans to fit your needs.
But, with several different unlimited data plans (and the growing Verizon 5G network, which adds value to its unlimited plans in some regions), it can be difficult to know just what you're getting from a Verizon unlimited plan.
We've gone over the fine details of what each of Verizon's unlimited plans offers, what they'll cost you, and what alternative options might serve you better. We'll give you a breakdown of all the deals, and then help you figure out if Verizon's unlimited plans are really what you need.
Read more:
Recent updates
Revised unlimited plans to include new "Unlimited Ultimate" premium tier.
Verizon unlimited data plans
Verizon's post-paid unlimited data plans are the main offering from the carrier, although it does also have prepaid options (see below). These plans tend to be fairly pricey but offer the most perks, mobile hotspot allowance, and the best data speeds overall. You'll also get a discounted price per line when you add in multiple lines on a single plan - up to four, in fact. You can also get a saving by using the autopay feature.
Verizon has recently switched up the way it handles the additional perks for its unlimited data plans. New for 2023 is the 'myPlan' system which allows you to pick one of three plan tiers and then bolt-on additional perks for $10 per month each. These include things like a Disney+ subscription or more mobile hotspot data. We've included a full list of additional perks just down below underneath the current plan tiers you can choose at Verizon.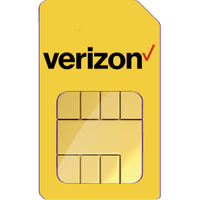 Verizon Unlimited Welcome: from $25/mo per line
The first tier of Verizon's new post-paid plan setup is the Unlimited Welcome plan, which is aimed at being the more budget-friendly option. With this plan, you'll get unlimited data, talk, and texting on the 'standard' 5G network, which means your speeds might be a little slower versus the more premium tier when your local area is busy. The Unlimited Welcome plan also has a few restrictions on phone deal eligibility, home internet discounts, and connected device discounts. In short, if you're looking for just the basics this can be a good option, although you'll want to factor in things like eligibility for trade-in rebates on flagship devices before you opt for the cheaper plan.
1-line: $60/mo | 2-line: $100/mo | 3-line: $105/mo | 4-line: $100/mo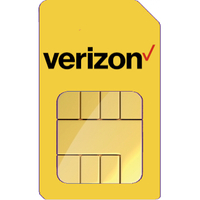 Verizon Unlimited Plus: from $30/mo per line
The Unlimited Plus tier is a great option for most users since it offers a good level of perks baked in for a relatively reasonable price. These include eligibility for rebates and savings on flagship devices, 30GB of mobile hotspot data, and unlimited data on the quickest 5G wideband network. You'll also get an additional saving of up to 50% for one accessory line and a fantastic bring-your-own saving of up to $540 (as good as you'll get at Verizon). If you're a data-hungry user who doesn't need a huge amount of mobile hotspot data then the Unlimited Plus plan is a good basis for the various optional perks like Disney+ or Walmart+ membership.
1-line: $65/mo | 2-line: $110/mo | 3-line: $120/mo | 4-line: $120/mo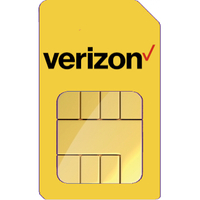 Verizon Unlimited Ultimate: from $40/mo per line
The latest addition to Verizon's new 'myPlan' system is the Unlimited UItimate plan. As you've probably surmised from the name - this tier offers the best Verizon has to offer right now. Included in the price here is a whopping 60GB of mobile hotspot allowance, one of the highest on the market right now, and 10GB of unthrottled international data in over 200 countries. Being on this plan tier will automatically entitle you to the best possible savings on device upgrades and up to 50% off two accessory plans. While pricey, this one is definitely a good option if you're a power user who wants to use multiple lines.
1-line: $75/mo | 2-line: $130/mo | 3-line: $150/mo | 4-line: $160/mo
Additional perks for postpaid unlimited plans
Disney+ Premium, Hulu, ESPN+ bundle
100 GB mobile hotspot
Apple One bundle (Apple Music, TV+, Arcade, iCloud)
Walmart+ membership
Apple Music Family
Smartwatch data & safety (discount on a line)
+play monthly credit
3 TravelPass days
2 TB cloud storage
All the above perks are costed at $10 per month and you can change them out at any time during your plan duration. Note, if you'd prefer to skip the perks then that's also a completely valid option - all perks are completely optional.
Prepaid options for Verizon Unlimited plans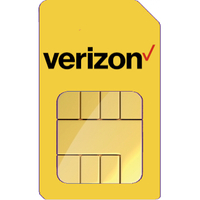 Verizon Prepaid Unlimited: $60/mo with autopay
If you're open to a pre-paid plan and don't need some of the extras, you can sign up for this unlimited plan. You'll get unlimited calls, texts, and data for a cheaper single-line price than any of the other individual plans. You won't, however, get any of the streaming perks or cloud storage that are included in some of the postpaid options. With 50GB of premium network access (that can't be deprioritized) and 25GB of mobile hotspot data, it's pretty good value.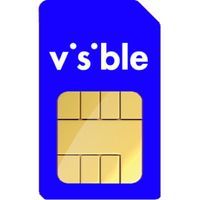 Visible Wireless: prepaid plans from $25 per month
In addition to Verizon's own prepaid plans, you may want to consider checking out Visible Wireless. This subsidiary carrier of Verizon specializes in superb cost-effective unlimited data plans for as little as $25 per month. Compared to Verizon, there are no contracts or term requirements to get the cheapest rate possible so it's well worth considering. Note, however, that you may be subject to deprioritization on Visible if your local area is busy but this can depend from location to location.
Check out our Visible Wireless plans guide for more detailed information on this carrier.
Do I really need an unlimited Verizon plan?
Unlimited data plans are becoming the norm from carriers, with many doing away with their other types of plans. Verizon does have some other prepaid plans with limited that may work for some users, but its post-paid shared data plans don't offer a compelling value compared to its unlimited plans. If you don't frequently stream video and music, you may be able to get by without an unlimited plan.
Verizon has a 15GB prepaid plan for $35 a month that would likely be a great value for anyone who doesn't watch a lot of video on the go, and it even allows you to use that data for mobile hotspot. Even if you watch the occasional video on mobile data, 15GB of data offers plenty of flexibility.
If you're not sure how much data you use in a regular month, you should be able to check on your phone. Many phones will track how much data you've used each month, so you can have a look toward the end of the month and see whether you're using enough to justify an unlimited plan.
What other plans does Verizon have?
While Verizon's unlimited plans are on its flagship plans, it offers plenty of other options. You can choose from a number of postpaid plans that let you share a small data allotment with the other users on your account. You can also select from a number of prepaid plans that include data allotments or even unlimited data.
You can find out all about Verizon Wireless plans here. We've looked at all the specific details on each plan, so you'll know exactly what you're getting from each.
Is Verizon unlimited really unlimited?
Verizon's unlimited plans are all somewhat different, and while they all have some limits, the actual amount of data you're allowed to use is unlimited. Whether you're on the old Verizon Plan with unlimited data or one of the current unlimited plans, you get unlimited data.
But, your speeds may be limited, and certain types of data may be limited.
For instance, Verizon places limits on mobile hotspot data and streaming video quality. It also will give higher priority to the data speeds of other users after you've exceeded a certain level of data usage in a month. The current exception is for users on the 5G network, which have no bandwidth restrictions applied to general data, streaming or mobile hotspot.
What are the best phones I can get from Verizon?
If you want to get a great phone from Verizon, your options aren't limited. Verizon carries many of the best phones on the market. You can get the latest iPhone or the newest Samsung smartphone, and there are plenty of budget options to choose from. Here's our guide on the best Verizon phones available. But, if you're not planning to buy a phone directly from Verizon, you can also check out the best unlocked phones, which will let you activate with Verizon and change to another mobile carrier whenever you want.
Sign up for Black Friday email alerts!
Get the hottest deals available in your inbox plus news, reviews, opinion, analysis and more from the TechRadar team.
Over the last several years, Mark has been tasked as a writer, an editor, and a manager, interacting with published content from all angles. He is intimately familiar with the editorial process from the inception of an article idea, through the iterative process, past publishing, and down the road into performance analysis.