The Asus Vivobook 15 is on sale now for $349.99 (was $599.99) (opens in new tab) meaning you get a slim and trim classroom powerhouse, saving you a hefty $250.
In our view, the Asus Vivobook 15 is the perfect classroom companion for students across all levels of education, from middle to high school students looking for their very own laptop or university students ready to tackle tertiary education. The laptop offers impressive performance and a durable build, an impressive amount of storage and a sleek, classy blue finish.
Students would definitely appreciate the benefits of the 512GB of storage that comes with the Vivobook 15, as it means they won't have to worry about paying for extra cloud space on places like DropBox or Google Drive. Plus, you can have all your presentations, projects and pictures all in one place. If you're going to be using some basic Windows 11 programs for school you'll have plenty of space for them.
Today's best student laptop deal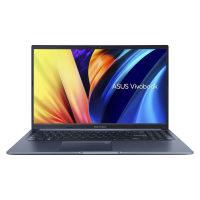 (opens in new tab)
Asus Vivobook 15: was $599.99 now $349.99 at Microcenter (opens in new tab)
(opens in new tab)The bright and clear HD display on the Asus Vivobook 15 makes work and play dazzling. Navigate school projects and presentations with precision and speed. It's not the most powerful laptop ever, but it'll handle day-to-day workloads with ease.
Of course, if you're an engineering or design student, and need to use tools for intensive video editing, model rendering or number crunching software, this is probably not the laptop for you (check out our picks for the best laptops for engineering students and best laptops for graphical design, instead). The Vivobook 15 would suit students that won't require intensive programs, or students still in secondary education. This is in no way a discredit to the Vivobook, as you'll be working with a very solid 8GB of RAM, which is plenty enough to cruise through to-do lists and assignments.
This laptop isn't all work and no play, of course. For a lot of students, their laptops play a part in their down time too; it becomes their TV, their creative outlet and a place they can unwind as soon as all those pesky assignment tabs are closed. So, you'll be catching up on your shows and favorite films very comfortably with the Full HD display at a sizable 15.6-inches, plus with a 720p webcam every Zoom meeting or casual catch up will be clear and fuzz free.
Overall, this is a great deal even if you're not a student, and just someone looking for a device to write that novel, start that blog or just casually scroll through your favourite sites and reply to the occasional email. At its sale price, you'll be getting a durable, work and play friendly device that'll look good while you use it.
---
Not in the US? Check out these Asus Vivobook laptop deals where you are:
More Presidents' Day sales