How Huawei P20 deals can save you hundreds over Samsung, iPhone and Sony mobiles
Going for the less fashionable brand can save you hundreds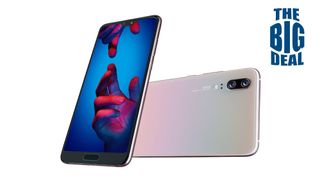 You lucky, lucky people. Two of the hottest mobile phones we're expecting to be launched in 2018, the Sony Xperia XZ2 and the Huawei P20, have just become available within 24 hours of each other. And while Sony's flagships tend to be up there with Samsung and Apple in terms of price, a new flagship from Huawei is always going to be worth a look when you consider the deals to be had.
The quality of both these new recruits to the smartphone squadron are bound to attract some insecure attention from the old majors in the guise of the Galaxy S9 and iPhone 8 – but the sheer affordability of the Huawei P20 in particular, must make that handset an even greater cause for concern for the big boys.
Okay, we're not trying to suggest that the Huawei is as good as those other phones – although we're currently beavering away with the handset to see exactly how good it is. But if you want a modern, powerful smartphone, with a great camera and a Full HD screen, it's definitely worth considering, especially at the price.
So stick with The Big Deal to see exactly how much you can save by going for a P20 deal over the costlier phones on the market. We've taken a look at the very cheapest prices out there, what you'll be spending on medium amounts of data, and then how much it costs to go for all-you-can eat. We've drawn some graphs and everything… we told you that you're lucky, didn't we?!
Cheapest mobile phone deals: save £240
We found the cheapest deal on the P20, Galaxy S9, iPhone 8 and Xperia XZ2 across the major networks (EE, O2, Vodafone and Three) where the upfront cost didn't exceed £150. If you're simply looking to spend as little as humanly possible on your new mobile, then the Huawei P20 beats the competition by some margin – almost £250 over the two-year term.
You can check out details of the very cheapest deal under the (extremely pretty) graph.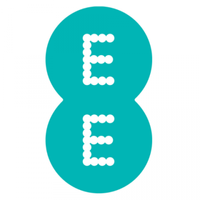 Best deals with 10GB+ data: save £158
We know, we know. You can't get through the day without having Spotify pumping into your ears and Netflix box sets lined up for your commute. A measly 1GB of data isn't going to cut it for you, and you're willing to pay for more.
Well the chasm isn't as gaping as it is at the lowest price points, but there's still more than £150 over two years to be saved if you go for the below P20 deal rather than the iPhone 8, for example. And because that P20 deal is with Mobiles.co.uk, you can enter the TechRadar-exclusive code 10OFF at the checkout for an extra tenner off.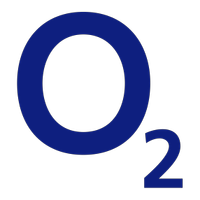 Best all-you-can-eat data deals: save £192
In the land of unlimited data, Three remains king – still no other major network dares attempt a coup d'etat and steal its crown. But those tasty all-you-can-eat deals don't come cheap, and prices start ramping up when you want to stuff your face with data and never stop.
Go for any of the Galaxy S9, iPhone 8 or Xperia XZ2 and you can expect to pay more than £1,500 over the course of the two-year contract – think monthly payments climbing towards the £70 mark. We wouldn't call the below P20 deal cheap as such, but you can see for yourself how much financially better off you'd be if you went for it, rather than those dearer handsets.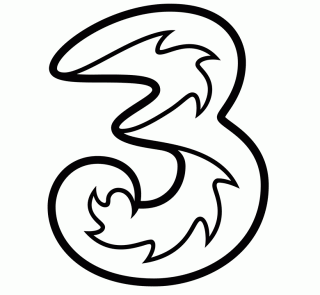 Huawei P20 direct from Three | £79 upfront | All-you-can-eat data | Unlimited mins and texts | £54 per month
Total price over 2 years: £1,375
Get the best phone deals – no matter what the mobile
If it sounds like the Huawei P20 tourist board has slipped us a few quid to promote its wares, you'll have to remove that tinfoil hat. Demonstrating that P20 deals are cheaper than the latest iPhone, Samsung Galaxy and Sony Xperia is simply stating a fact. We're not talking about fake moon landings, grassy knolls or flat Earths here.
But we've also been in this game long enough to know that price isn't everything when it comes to mobile phones. The amount of hype surrounding the newest flagship phones is remarkable, and for good reason – the quality seeping out of every inch of these handsets is staggering. Use the links below to narrow down the best prices you can get on your mobile of choice:
If you want to discuss, debate or deliberate any phone deals news and views with The Big Deal, then head over to our @TRDeals twitter feed – you'll also find the latest offers on phones, TVs, consoles, broadband and more tech. The Big Deal will now be on hiatus for a couple of weeks, but will be back towards the end of April.
Get daily insight, inspiration and deals in your inbox
Get the hottest deals available in your inbox plus news, reviews, opinion, analysis and more from the TechRadar team.
Adam was formerly the Content Director of Subscriptions and Services at Future, meaning that he oversaw many of the articles TechRadar produces about antivirus software, VPN, TV streaming, broadband and mobile phone contracts - from buying guides and deals news, to industry interest pieces and reviews. Adam has now dusted off his keyboard to write articles for the likes of TechRadar, T3 and Tom's Guide.