Samsung Galaxy S10 deals currently fill an important void in the world of Android phones, offering high-end specs without the massive price tag dragging it down. And while Samsung has now gone live with the next iteration of this handset - the S20 - this is still a firm favourite of ours.
Yes, it isn't quite as affordable as its smaller 'e' brother but it makes up for that with some powerful specs. With its 6.1-inch Super AMOLED screen, 3400 mAh battery and 8GB ram processor, the S10 is the kind of phone other devices are trying to mirror.
Not to mention the fact that despite its slightly more affordable price tag, the Galaxy S10 is one of the best camera phones around right now, rocking a triple camera set-up and some stunning results.
What we're trying to say is, Samsung Galaxy S10 deals are showing the rest of the market how to play. And while going for the larger Galaxy S10 Plus deals or even the newer Samsung Galaxy S20 deals can offer you the best of the best, the price point might be enough to put you off.
It's not even just on contract that this phone is looking more affordable, we're even seeing some solid offers on SIM-free Galaxy S10 deals and prices are likely to drop even further in the next week or two.
And if you're trying to find the absolute best prices on this excellent phone, you're in the right place. We've found all of the best Samsung Galaxy S10 deals currently around and compiled them in this helpful guide.
Compare Samsung Galaxy S10 deals
The current best Samsung Galaxy S10 deal: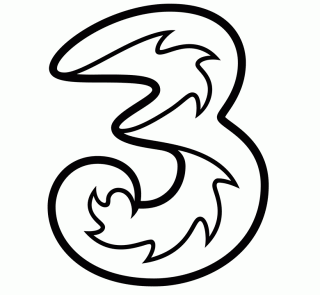 Samsung Galaxy S10 | Three | £49 upfront | 100GB data | Unlimited minutes and texts | £34pm
Normally we would recommend one of Three's unlimited plans if you were going for big data, but this 100GB offer feels impossible to say no to. Costing £34 a month with not a huge amount upfront, this comes in at an average S10 price while offering you a tonne of data. Total cost over 24 months is £865
Samsung Galaxy S10 review
Samsung Galaxy S10 review in brief
The latest and greatest phone to drop from Samsung
Screen size: 6.1-inch | Resolution: 1440 X 3040 | Rear camera: 12 + 12 + 16MP | Front Camera: 10MP | Weight: 157g | OS: Android 9.0 (Pie) | RAM: 6GB | Storage: 128GB/512GB | External storage: Yes | Battery: 3400mAh
Triple rear cameras
Infinity-O display
3.5mm headphone jack
Quite expensive
Samsung has made its big return with its newest device, the Samsung Galaxy S10. Sporting three rear cameras, a notch free display (thanks to the new hole punch camera) and a beefy battery to back it up, this is a phone to be excited about.
Samsung has decided to retain both the headphone jack and the ability to perform wireless charging - something fans will be very excited for. But with all of these features Samsung has knocked up the price tag a fair bit, making its other new release, the budget S10e look like a serious contender.
Read TechRadar's Samsung Galaxy S10 review
Samsung Galaxy S10 deals FAQ:
Should I go for the Samsung Galaxy S10, S10e or S10 Plus?
Samsung's S10 range comes with three options - the Samsung Galaxy S10e, Galaxy S10 and the largest S10 Plus. Which one you go for depends on how much you need/want from a phone and what you're willing to pay:
Samsung Galaxy S10e:
This will be cheaper than any Samsung Galaxy S10 deals, operating as the cheapest of the trio. And while it is the cheapest, it isn't much different. Yes, it is toned down slightly, with lowered specs, less camera lenses and a smaller overall size, the cash you're saving makes it a worthwhile consideration.
Samsung Galaxy S10:
We're going to assume this is the option you were already focused on considering you're already on this page. The S10 fits comfortably in the middle of the three options, offering a great combination of specs and pricing.
Samsung Galaxy S10 Plus:
This device is pretty well summed up by its name - Plus. Yes, it is a fair bit more expensive than Samsung Galaxy S10 deals but the Plus provides an increased screen size, battery, RAM and more. If you're willing to go all out, this will be the one to go for.
How does this compare to the iPhone XS?
Samsung and Apple are the two big names in the UK so for many they are the two brands that it will come down to. If you're trying to make the decision between these two competing handsets then there are a few factors it might come down to:

The biggest and probably most alluring factor to the S10 is its price. It comes way under what you'll find for an iPhone XS contract. It has a larger battery life and a higher-res display. Apple on the other hand has the faster CPU and the benefits of iOS.
Can I get free gifts with Samsung Galaxy S10 deals?
This is a hard question to answer. Almost all popular handsets tend to see the occasional promotion where a free gift is thrown in. Samsung used to give out the occasional free watch with these devices but now that the Samsung Galaxy S20 is here we will likely see that be where the freebies are going.
There is still the occasional promotion though so keep your eyes peeled and check out sites like Carphone Warehouse, Fonehouse and Buymobiles who frequently offer these unique plans.