The OnePlus 5T is a phone that might look like an incremental upgrade, but there are some real pluses (forgive the pun) that make this a phone to look out for. And OnePlus 5T deals are only a tad more expensive than those of its predecessor.
For your money you're getting a cheaper phone than many of the top handsets on the market, but with up to 8GB of RAM and the latest Qualcomm chipset you can see it doesn't skimp on power. The AMOLED technology on the front of the OnePlus 5T has been extended over its predecessors - that means you're getting an 18:9 display in the mix, and while it's not QHD it looks great and feels sharp enough. And you can now load Android Oreo as the operating system.
The cameras have been upgraded on this new 'T' model from OnePlus 5, which bring a stronger image, and battery life has received something of a boost too. If all that sounds pretty tempting and you want to grab a contract deal, then O2 has exclusivity in the UK. Head straight to the O2 website or take a look below at the best prices currently available.
If you're a student, then there's good news for you, too. OnePlus is offering you a 10% discount on your new OnePlus 5 through StudentBeans. Check out the details and claim on the OnePlus website.
See more: Samsung Galaxy S9 deals | iPhone 8 deals | Google Pixel 2 deals | LG G6 deals | Honor 9 deals | Best mobile phone deals
Top 3 best OnePlus 5T deals in the UK today: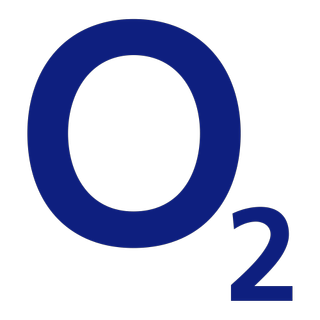 OnePlus 5T | £79.99 upfront | 4GB data | Unlimited calls and texts | £35 per month
Despite O2's monopoly on 5T deals, its cheapest plan doesn't seem outrageously expensive. In fact, it's only around a £1 more a month than the lowest tariffs on the original OnePlus 5. And you don't even have to settle for a measly data allowance - 4GB should be plenty for most people. Total cost over 24 months is £919.99
OnePlus 5T | £9.99 upfront | 12GB data | Unlimited calls and texts | £41 per month
We actually prefer this plan to the one above. Triple the data for less than £100 more over the two year term. 12GB is a brilliant amount of data to surf, stream and download with and you only have to part with a tenner upfront. Total cost over 24 months is £993.99
OnePlus 5T | £79.99 upfront | 40GB data | Unlimited calls and texts | £46 per month
This is the plan to go for if you're a Netflix addict, podcast demon and can't leave the house without having Google Maps tell you where to turn at every step. 40GB is a COLOSSAL amount of data to get through every month - the only down side is that you used to get 10GB more on this tariff. Total cost over 24 months is £1183.99
OnePlus 5T review in brief
Easily the most impressive OnePlus phone we've seen since its debut
Release date: November 2017 | Weight: 162g | Dimensions: 156.1 x 75 x 7.3 mm | OS: Android 7.1 | Screen size: 6-inch | Resolution: 1080 x 2160 | CPU: Snapdragon 835 | RAM: 6/8GB | Storage: 64GB/128GB | Battery: 3,300mAh | Rear camera: 20MP + 16MP | Front camera: 16MP
Premium design and feel
Improved camera
Only Full HD display
Still on the pricier side for OnePlus
The OnePlus 5T takes the power and design of the OnePlus 5 and adds to it smartly. The 18:9, 6-inch screen on the front is more immersive and still uses AMOLED technology.
To achieve a lower price point some corners have been cut, but they're not as severe as you may think. There's no QHD resolution display, stereo speakers, expandable storage or standout camera, but what you do get is a highly capable Android smartphone that more often than not outperforms its price bracket.
Read TechRadar's full OnePlus 5T review